Instead of one large space we chose to build three separate buildings with more human dimensions that respect the existing bonds, thereby adhering to the ideas of Camillo Sitte. We focus on the public space as the "living room of the city", creating its borders and searching for the right proportions between its width and length.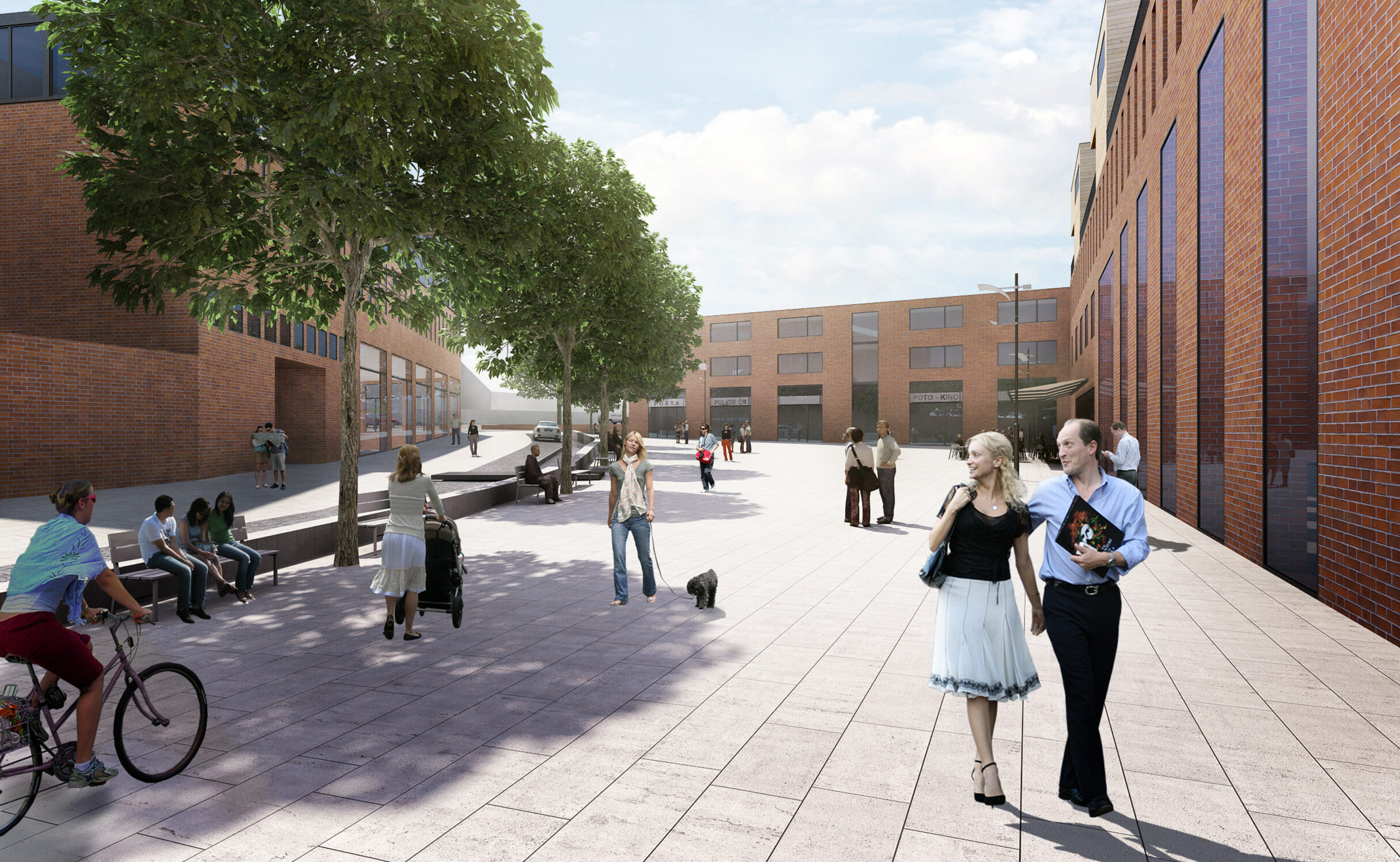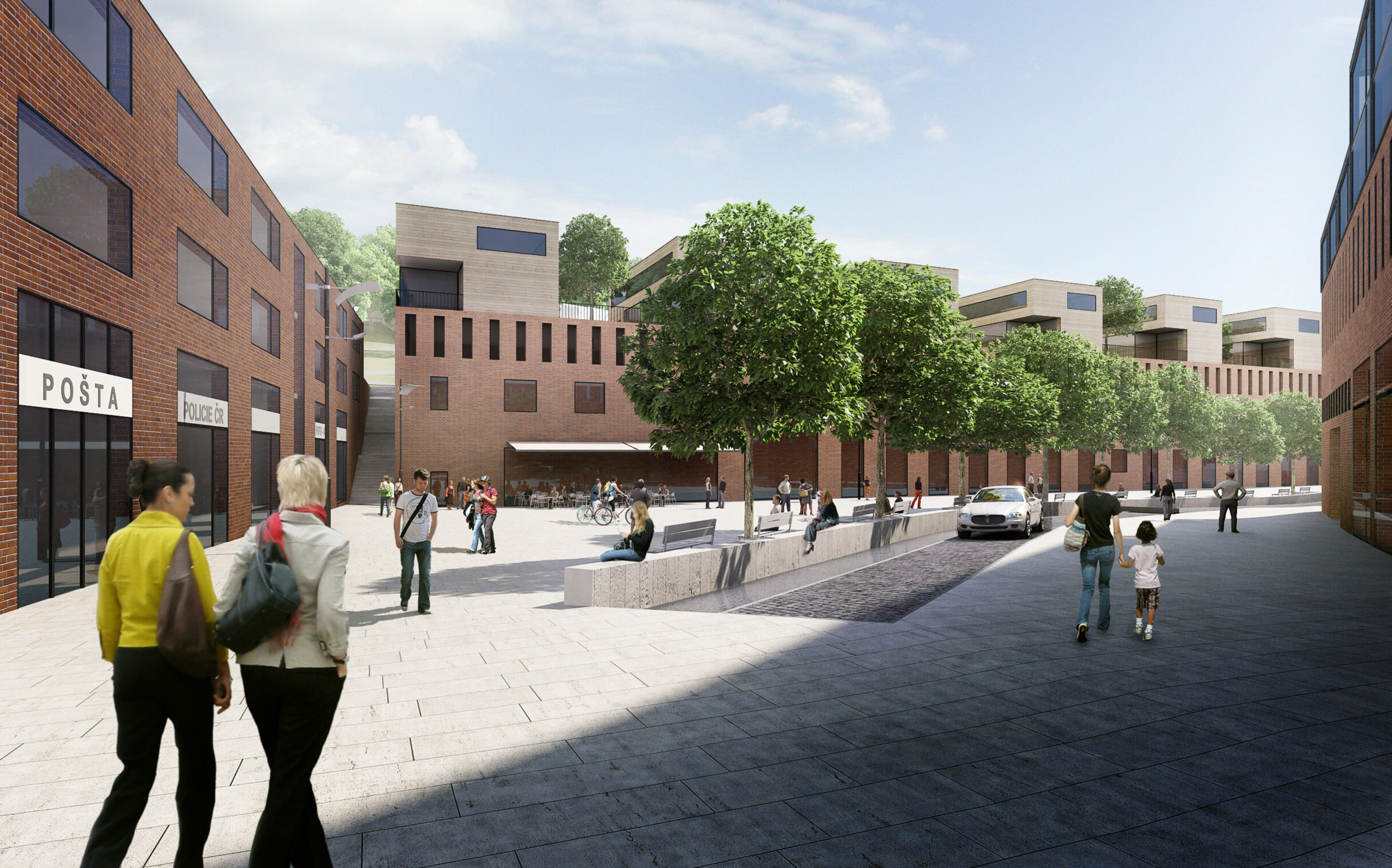 According to Ch. N. Schulz a place is defined not only byits three-dimensional quality but also by its character. We define the latter by placing the public services and shops to the ground floors of the neighbouring buildings and situating the other system of roads and a good central position guarantee that the vision of the new city centre will be fulfilled.
(Česky) Bohatý program veřejných služeb v podobě městského sálu, knihovny, lékařských ordinací, kluboven, pošty, restaurace a mnoha obchodů je spolu s návazností na systém cest a dobrou centrální polohou zárukou, že vize nového městského centra dojde svého naplnění.