The entire static stress is carried by a load-bearing railing with a non-bearing floor, which means that the height of the bridge deck can be dramatically reduced, while this solution also allows the access ramps and staircases to be significantly shorter and the footbridge is thus much more convenient for the pedestrians.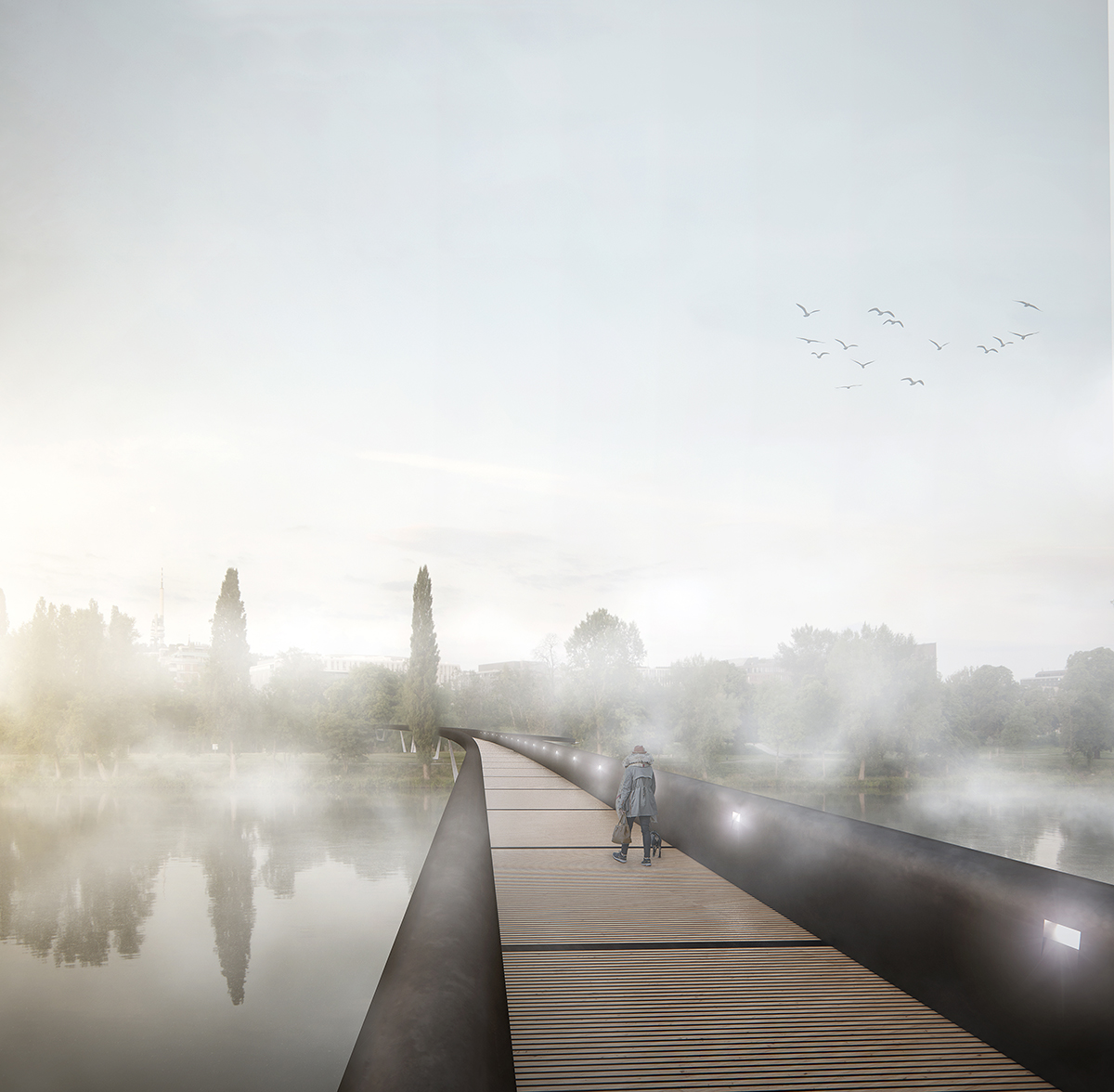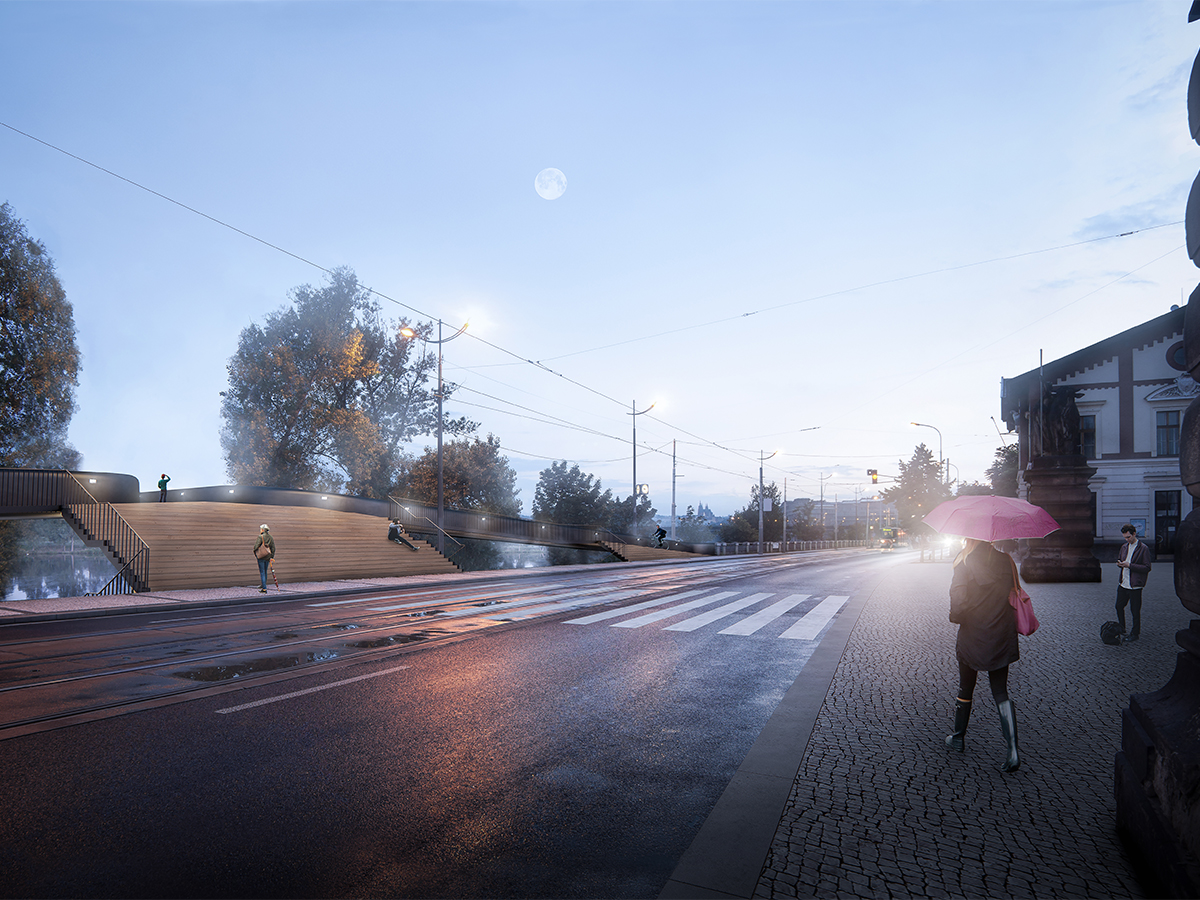 The style of the footbridge refers to the industrial legacy of adjacent neighbourhoods Karlín and Holešovice as well as the aesthetics of steam and gas pipes. The curving of the steel load-bearing ribbons changes according to the pattern of pedestrian movement, while the space between them forms the floor area. Since the floor does not carry any load in the longitudinal direction, the pedestrians can glimpse the surface of water flowing underneath.
The load-bearing ribbons can stand out due to use of simple V-shaped columns made from white architectural concrete.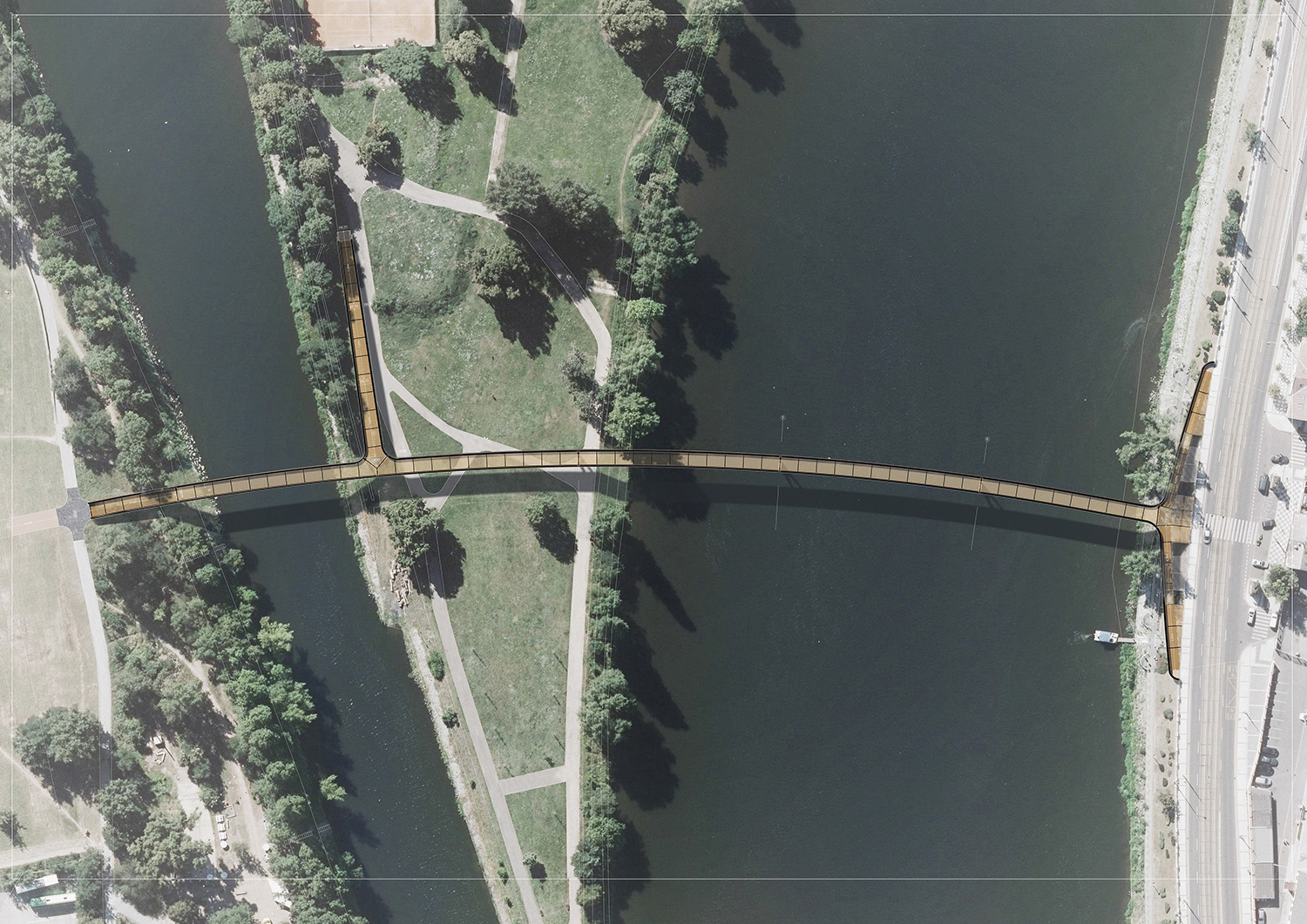 The single-phase international architectural project - construction competition Lávka Holešovice - Karlín was announced by the capital of Prague in 2017.