Our work consisted mainly in brushing up of the original details and in adding contemporary elements where it was necessary – i.e. especially new bathrooms and kitchens.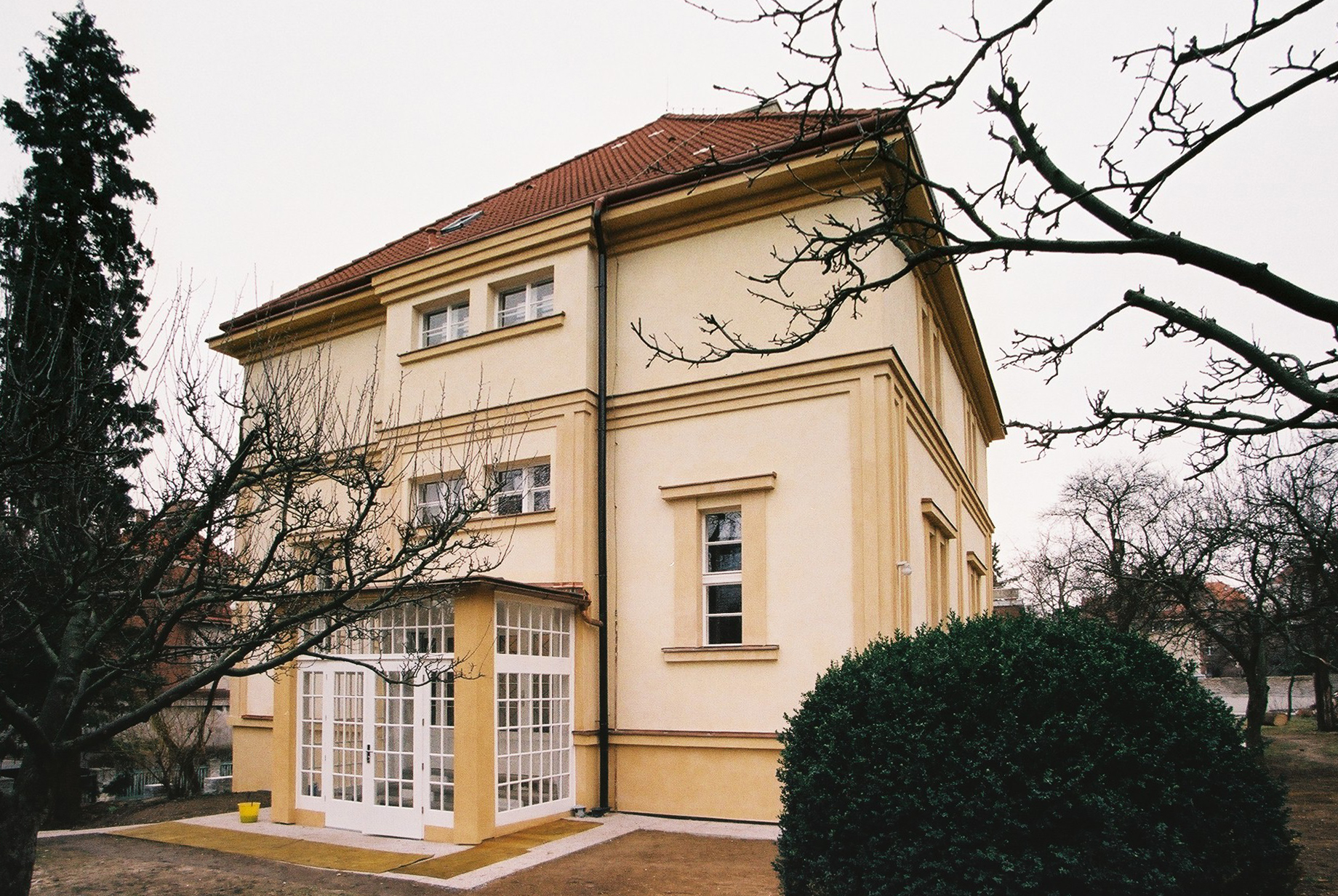 Our intention was that the new and the old elements should communicate together without creating great contrast. The damp basement has been fitted with a new insulation against ground moisture. All wiring and pipings have been replaced by new ones. The original windows, doors, staircases and wooden floors have been refurbished.
The exterior plastering is new, float finished using pigmented plaster. The house contains two apartments; the main apartment with ten rooms and a kitchen is located on the three upper floors; a smaller one bedroom apartment is located on the ground floor. Apart from that, the house contains technological facilities and an attic.