We have divided the building programme into three stages in order to define the building lot corners at the edge of the campus. Three volumes define three public spaces: the entrance plaza oriented towards the campus centre along the main access road, the internal rest garden overlooking the Limmar river valley, and the kindergarten gardens.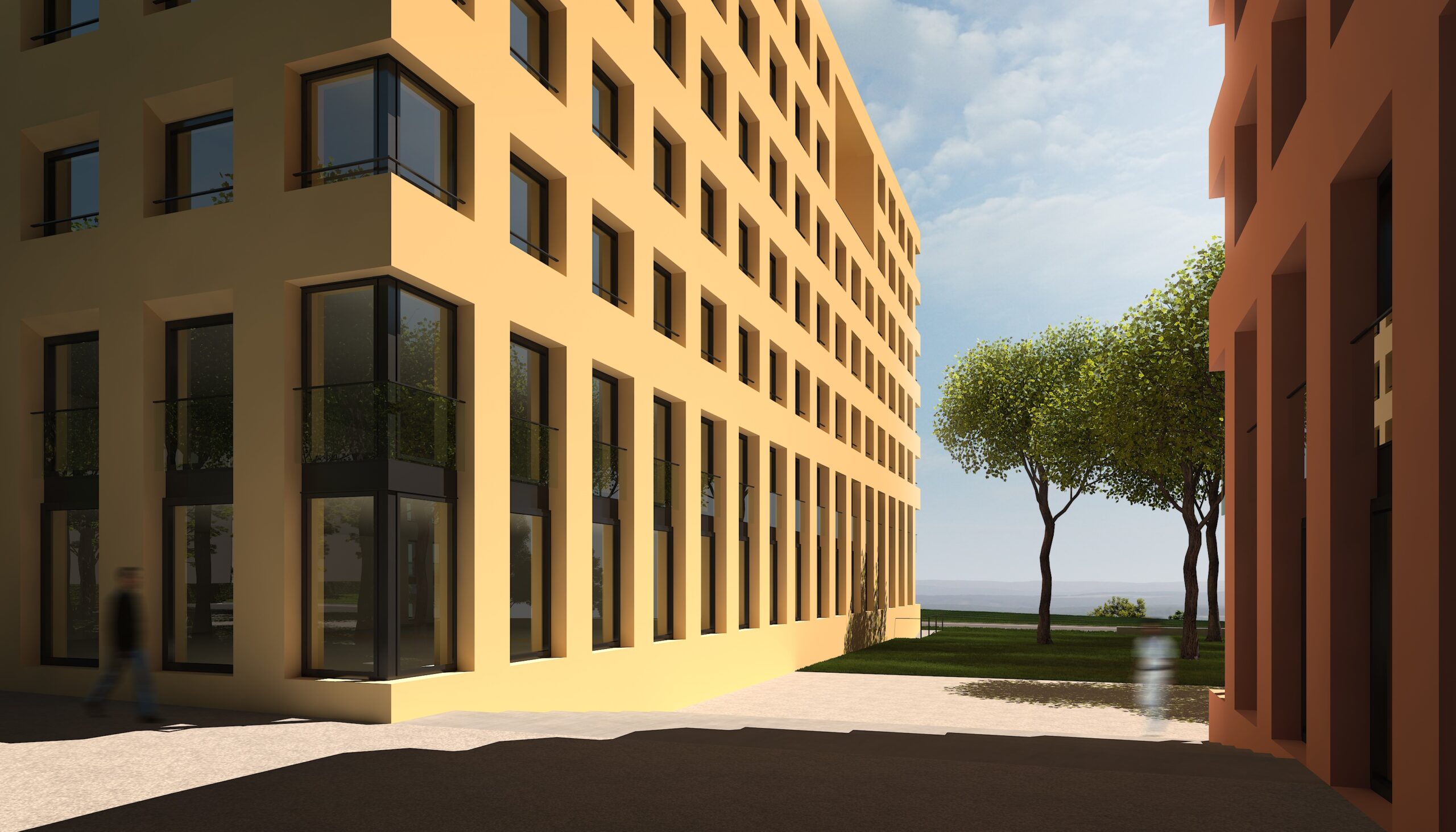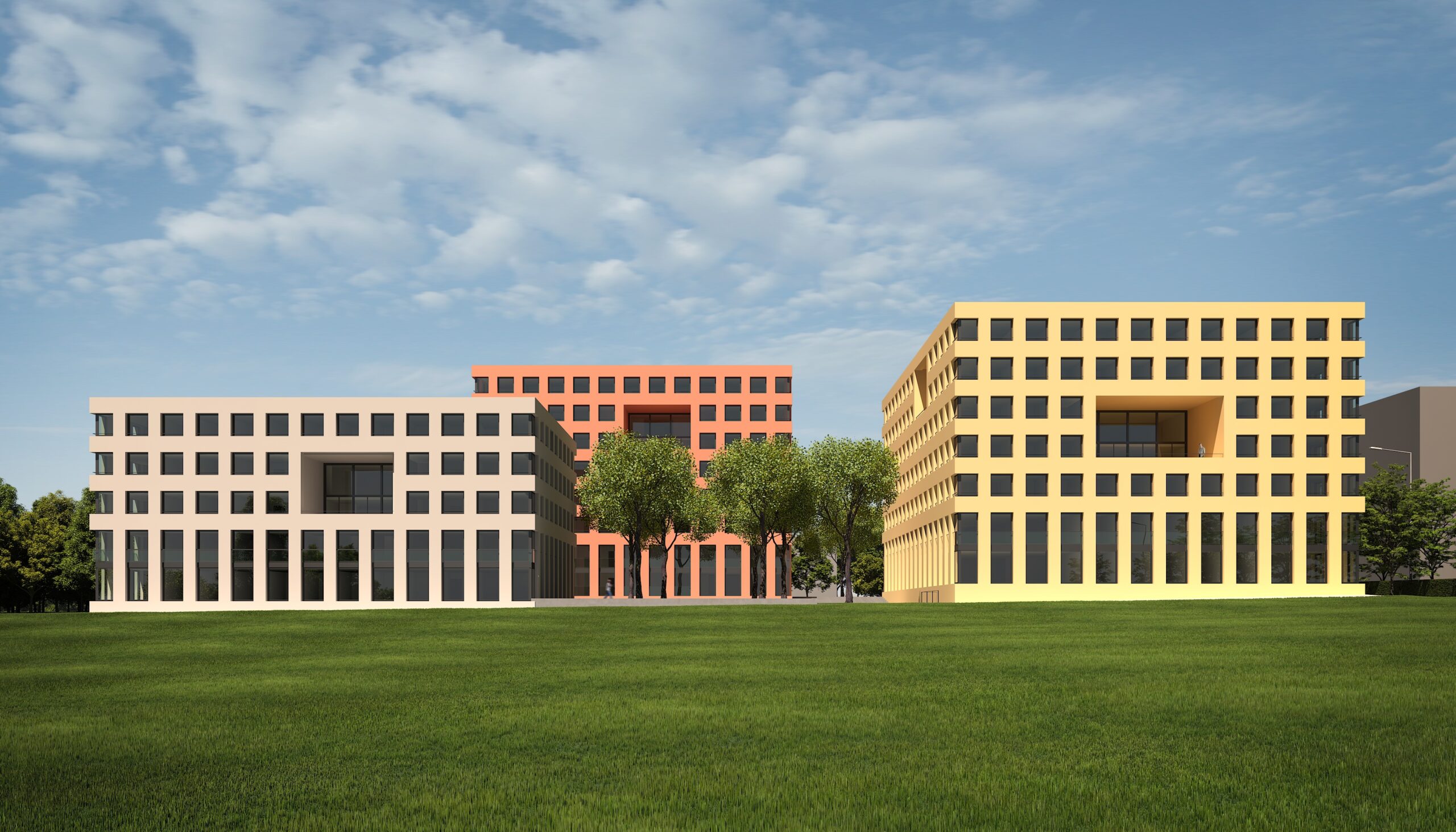 The height of each building determines the importance and qualityof the surrounding area. The offset of the corners allows free passage through the area while leaving enough intimacy to the outdoor areas.
The competition called for positive energy balance buildings – i.e. buildings that actually produce energy. The buildings are therefore construed with massive volume and minimal amount of cooling areas, with the generous indoor spaces where the students can gather and socialize.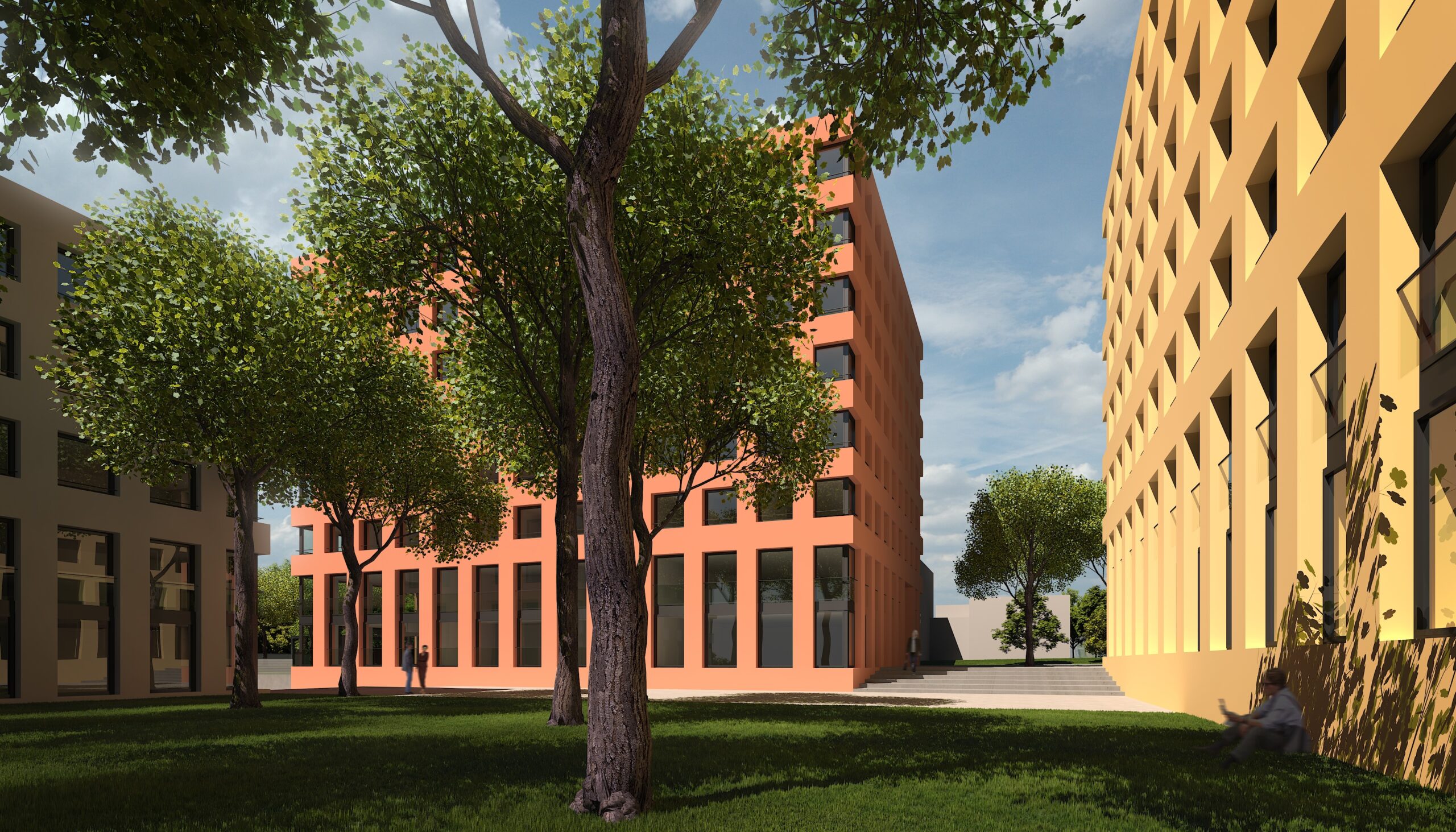 The technological equipment includes controlled ventilation with heat recovery, recovery of heat from the waste water, solar panels, etc. The windows were carefully calculated according to heat gains and losses. The facade is to be built from on spot casted 80 cm thick insulating architectural Misaprobeton. The massive walls have excellent heat storage capacity and compensate the temperature variations during the day.