The facade of the main part of the house remains in the original place, clearly delimiting the piazetta on the intersection of Pod Hvězdou and Sbíhavá streets. The shorter facade along Pod Hvězdou street is shifted towards the centre of the estate, making the street wider.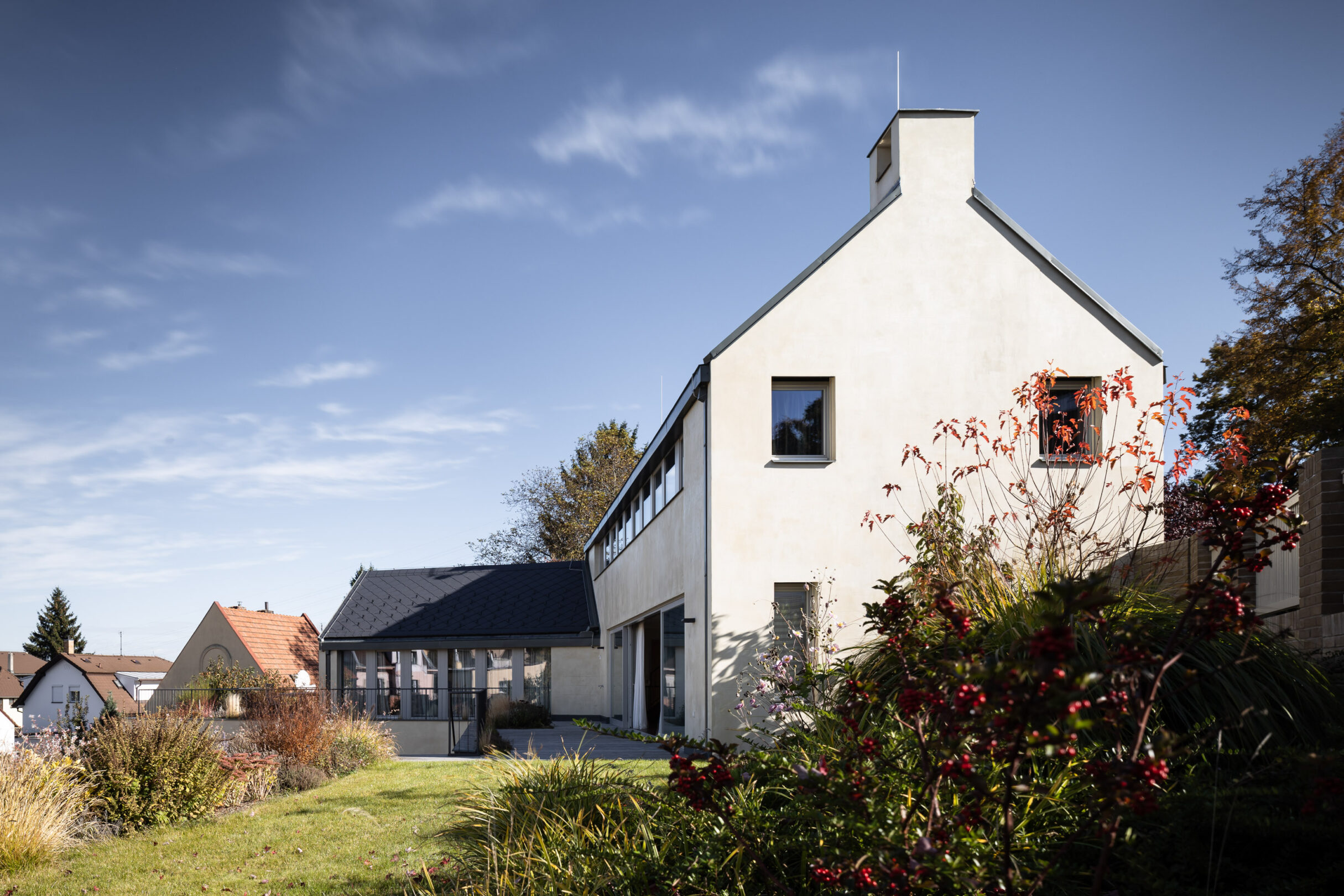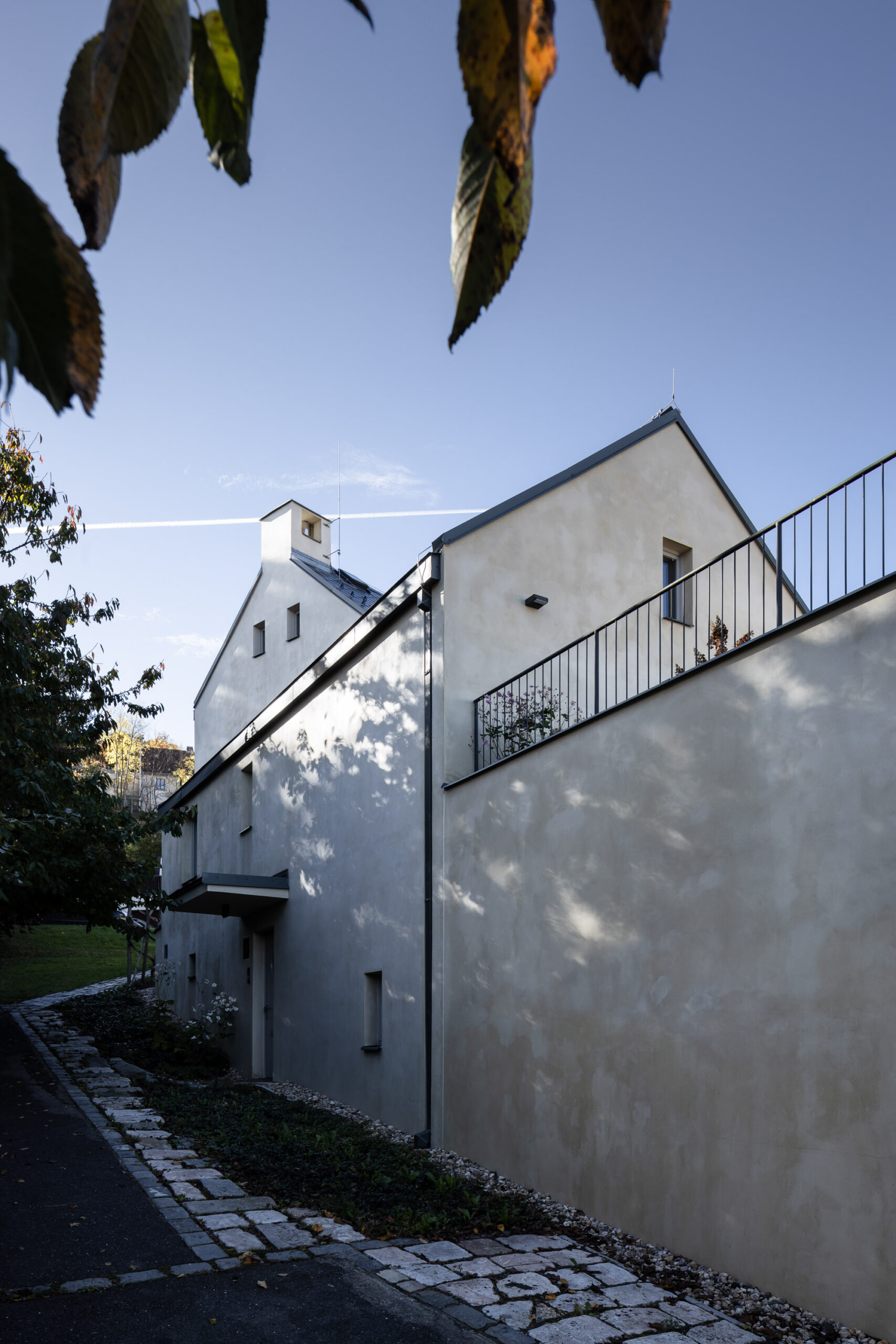 The shorter facade consists of a level partly embedded in the sloping terrain, complemented with one additional floor. The entrance to the estate remains on the northern side. The main entrance is situated in the centre of the facade. Instead of the former entrance to the plot of land in street there is a garden gate.
Disposition: first ground floor on the level of the upper garden, which continues into a terrace, features a living area with a kitchen and a living room, a parent's bedroom and a guest room.
The stairs lead to children's bedrooms. Downstairs is the entrance to the house with a partial cellar, containing a walk-in wardrobe, utility room and covered parking.