The pavements are too narrow, the public space lacks greenery. The urbanistic study proposes improvements to the problematic neighbourhood at the outskirts of Kuřim. The proposal aims to: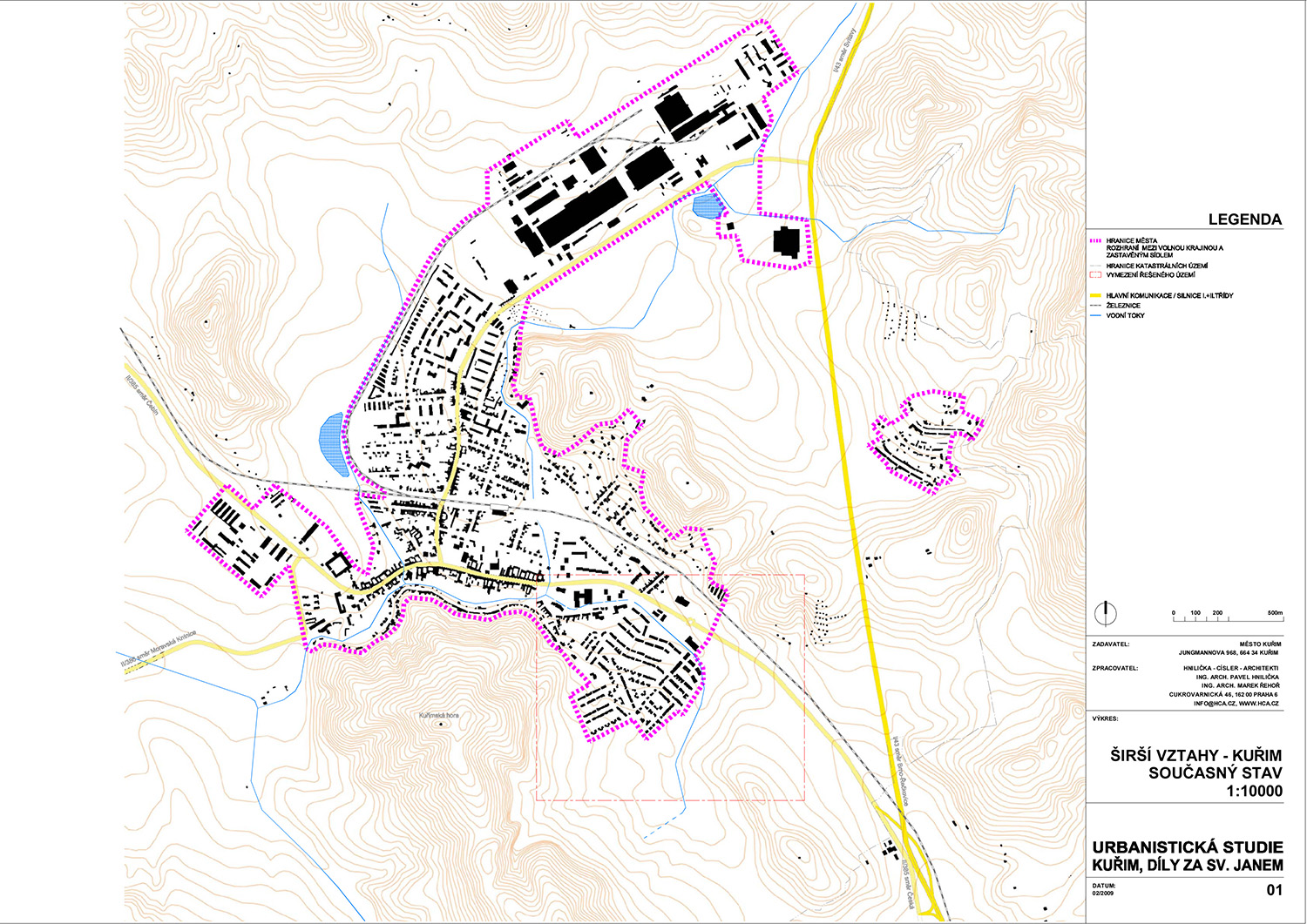 (1) improve the existing urban structure, as well as the connection with the town
(2) create large public spaces and a green belt-way and to improve the neighbourhood's environmental qualities. We propose to add a new square and public parks within the neighbourhood, create a clear hierarchy of the streets and improve the orientation. Moreover, we suggest the creation of a green belt-way as a protection from the proposed by-pass highway,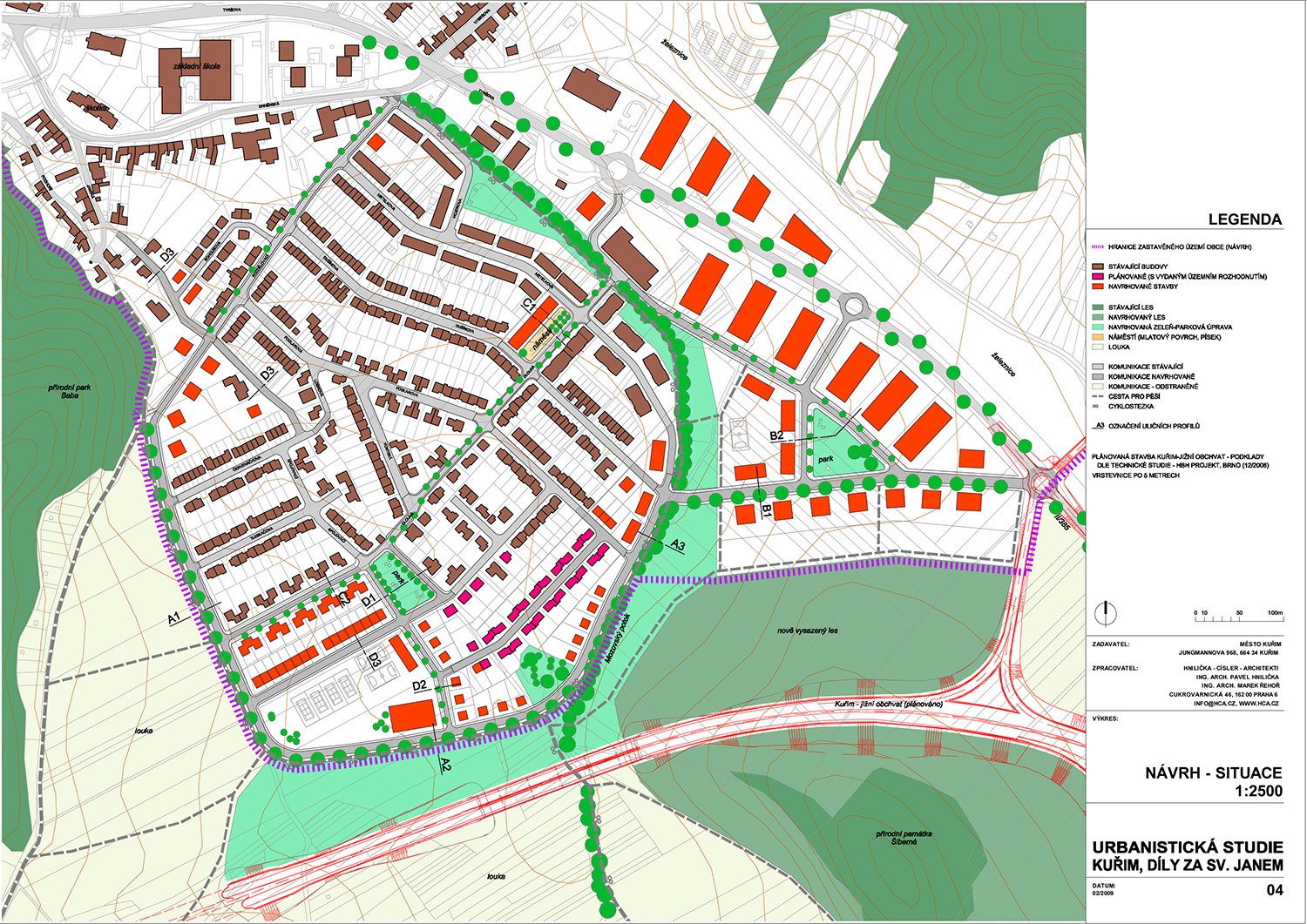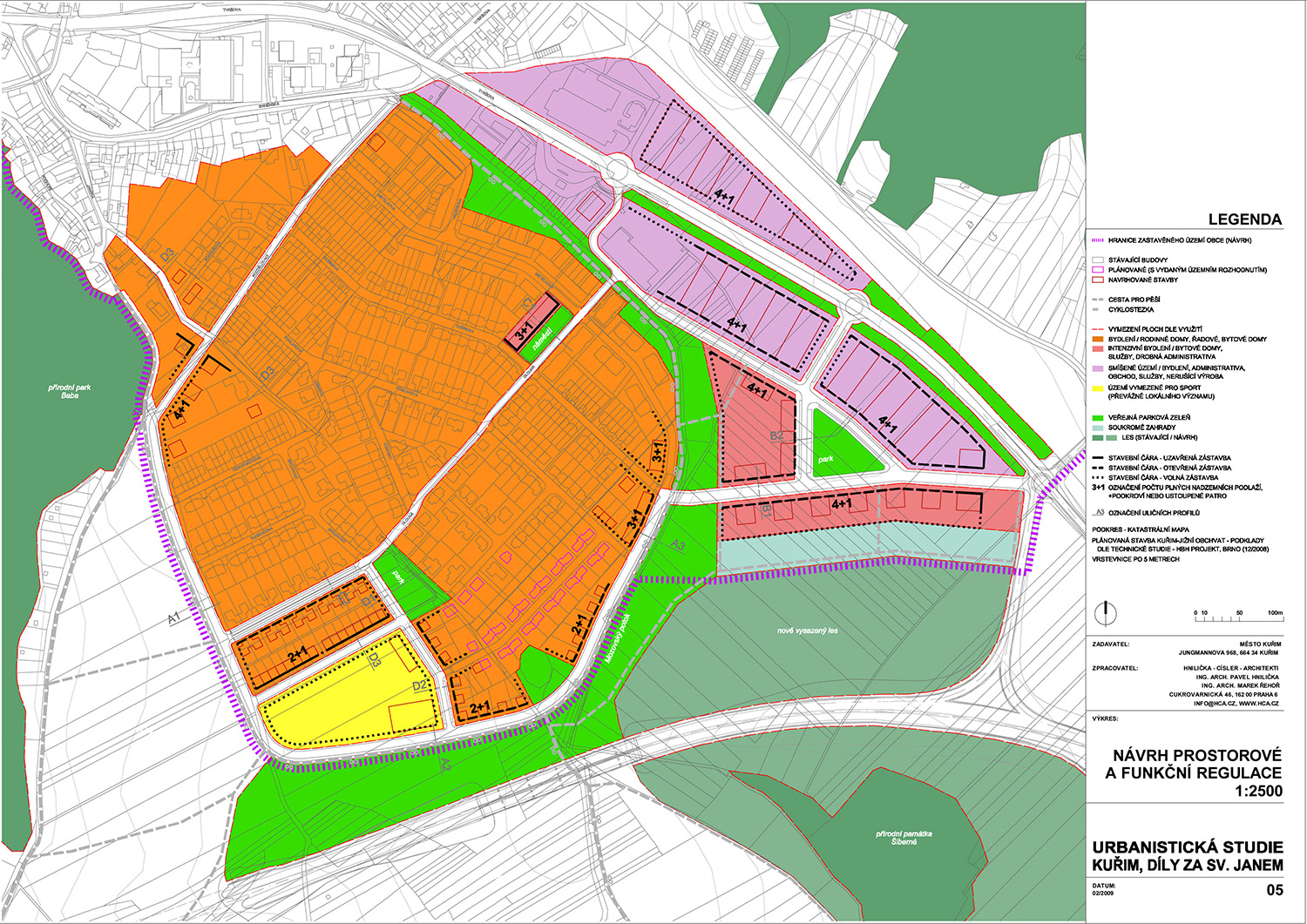 (3) to clearly define the boundary between the town and the surrounding landscape, including the specification of the town's future development area.