On the ground floor or each apartment, there is the main living room with a kitchenette and access to the garden through a generous sliding French window, as well as the entrance hall and a service room. The bedrooms and the bathroom are located on the first floor. On the second floor, there is another bedroom with a bathroom and a large terrace overlooking the landscape.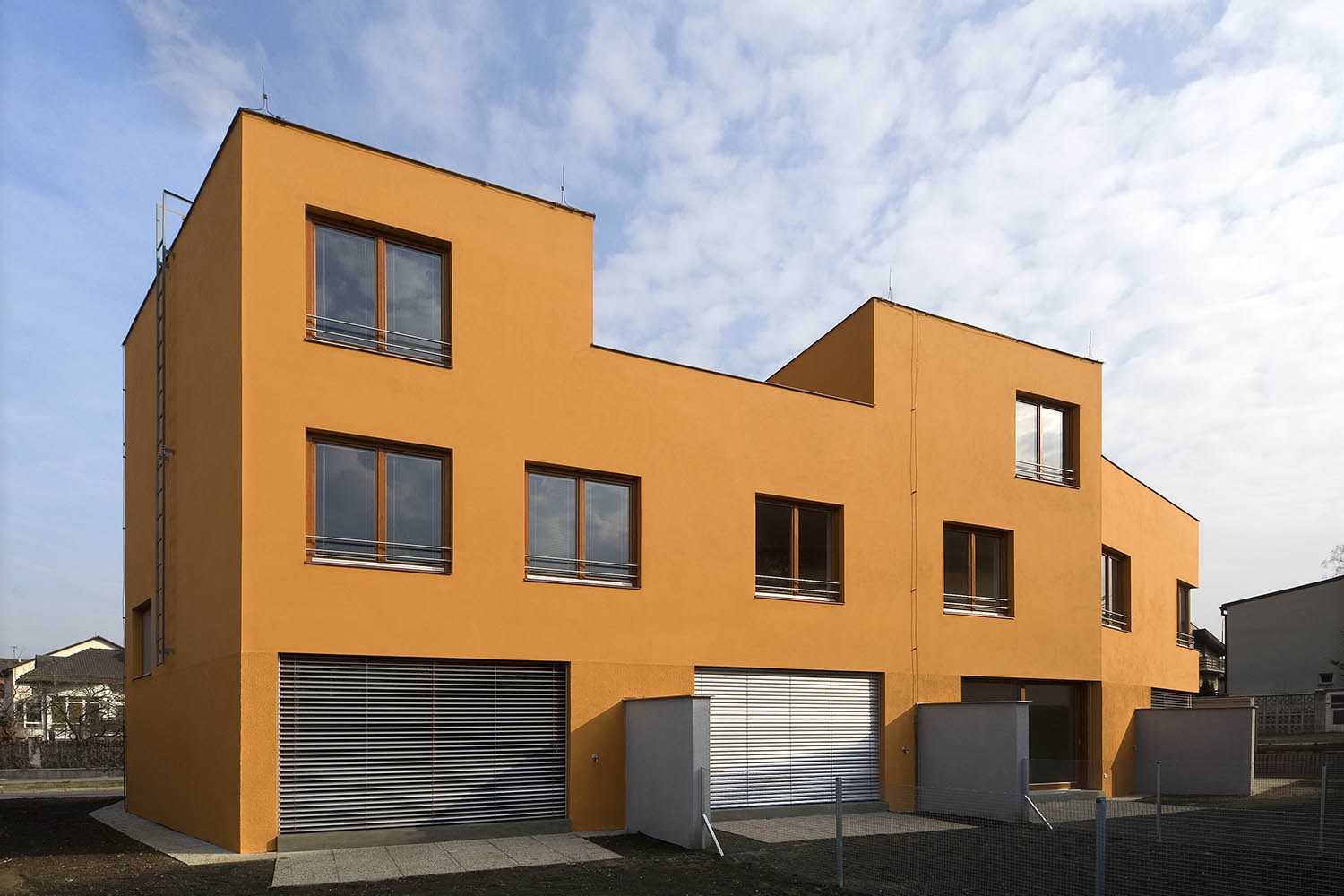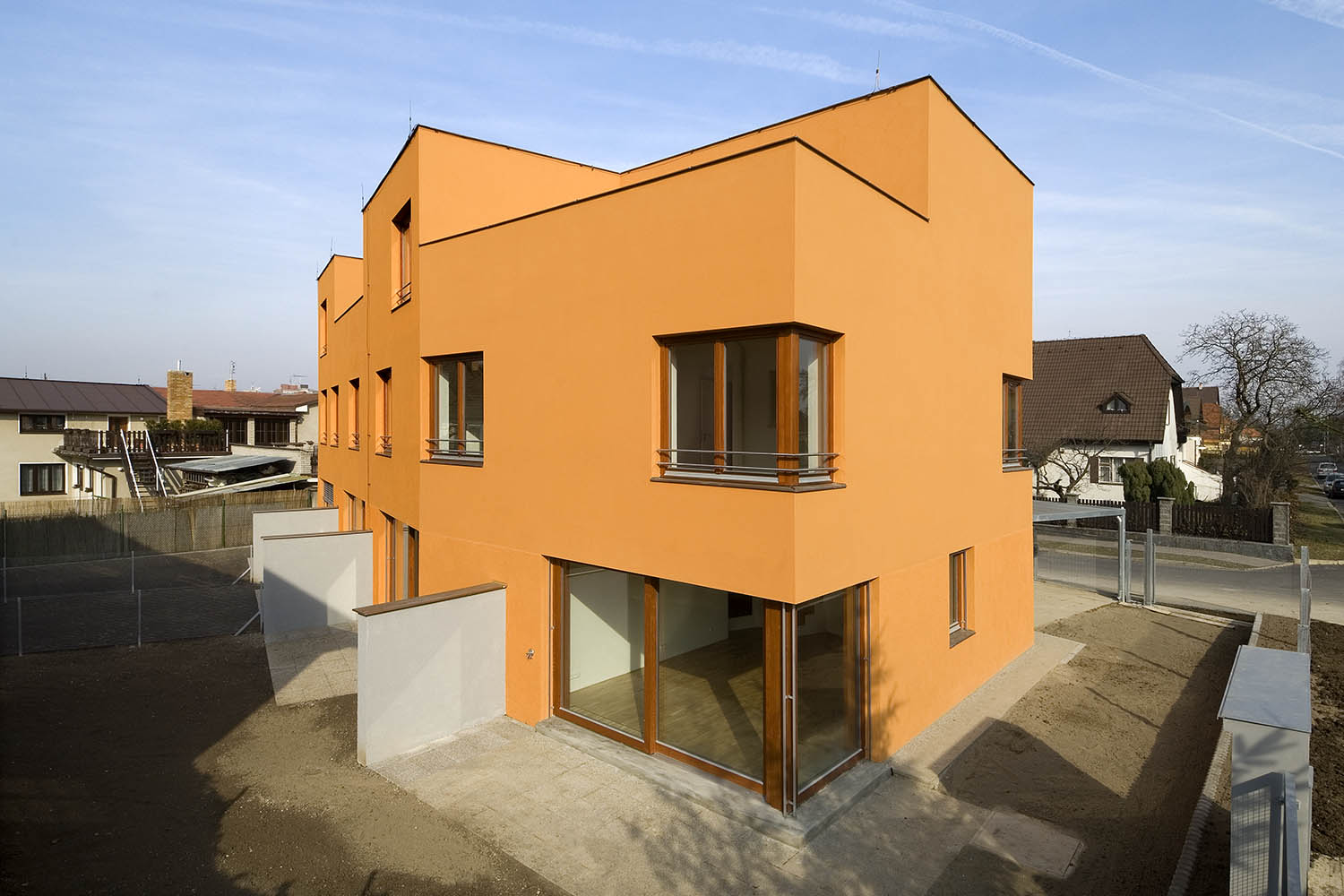 The second floor is receding with the upper terraces oriented alternately eastward and westward. The building thus gains a subtle appearance, which fits very well into the surrounding single family home eighbourhood.
The project increases the population density of a sight previously occupied by an ordinary single-family by a factor of four! The building's layout is parallel to the streets V Zálesí and Pod Třešněmi.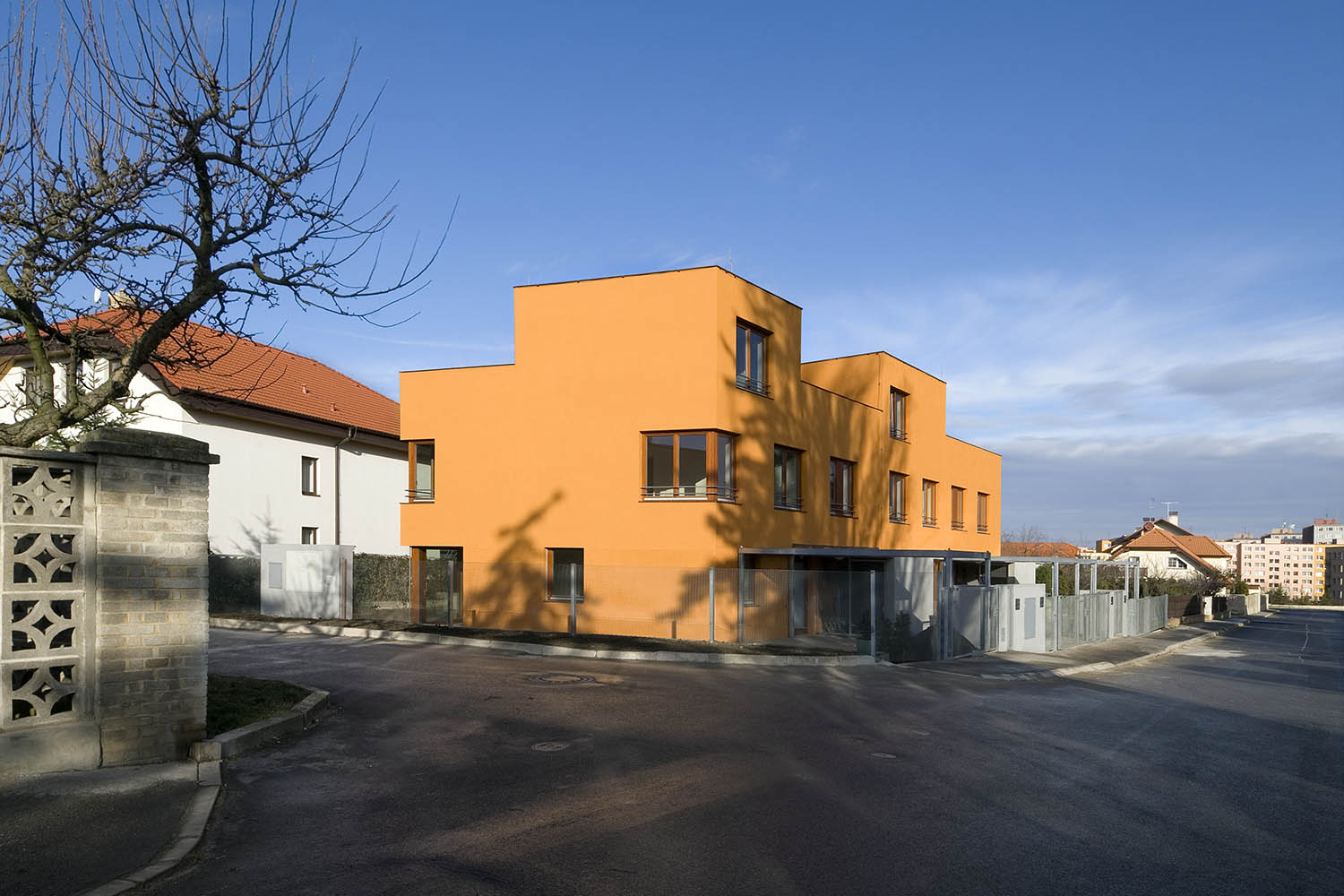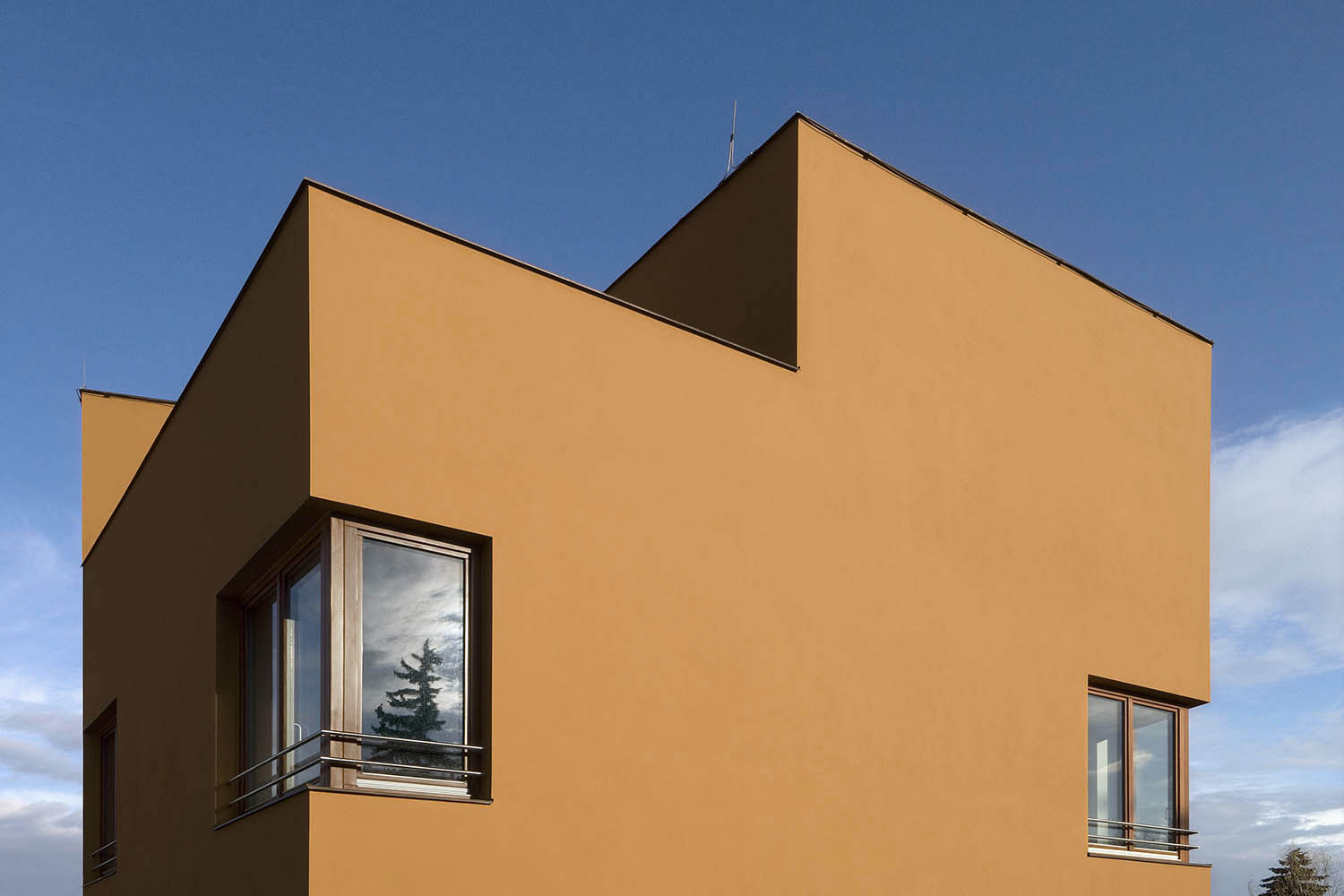 The building thus forms a natural street corner, fitting logically into the urban structure. (A building always significantly impacts the surrounding public space and its import is hence never limited to the property itself) The mass of the building is shaped lengthwise and oriented in east-west direction, which is ideal for the apartments.
The east side of the building provides the space for parking, bicycles and strollers. The west side, which recedes slightly from the adjacent building (while being parallel to the street line), faces the gardens. The individual gardens are separated by hedges and in the space directly adjacent to the building by light separation walls reaching above the windows in order to secure the intimacy of the outdoor patios.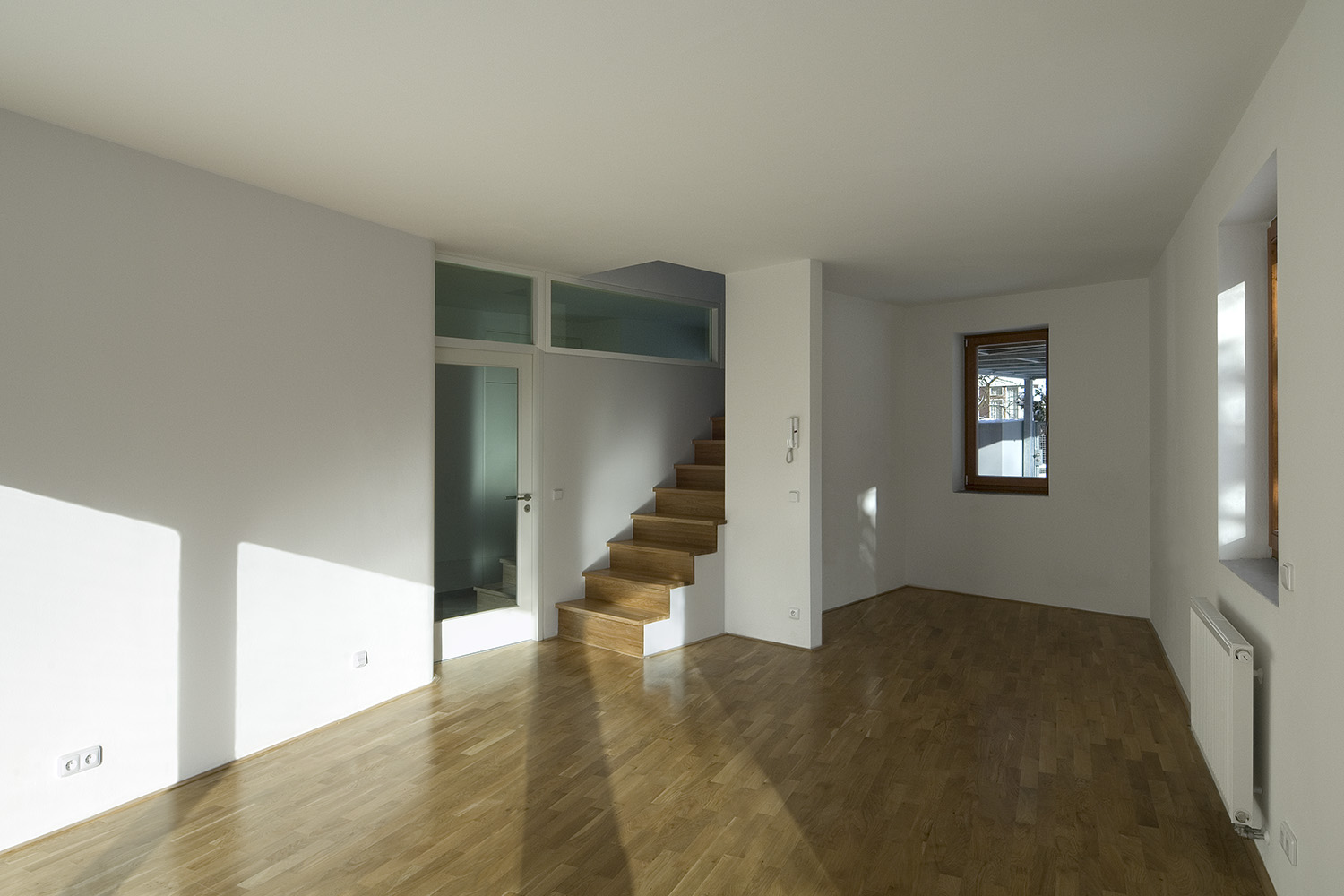 The apartment entrances are roofed and include lockable cubicles for bicycle and stroller storage.