We propose an overall renovation of the building which would make it fit into the new construction programme and reflect the modern dynamic development of the Dolní Břežany township embodied especially by the neighbouring ELI research centre.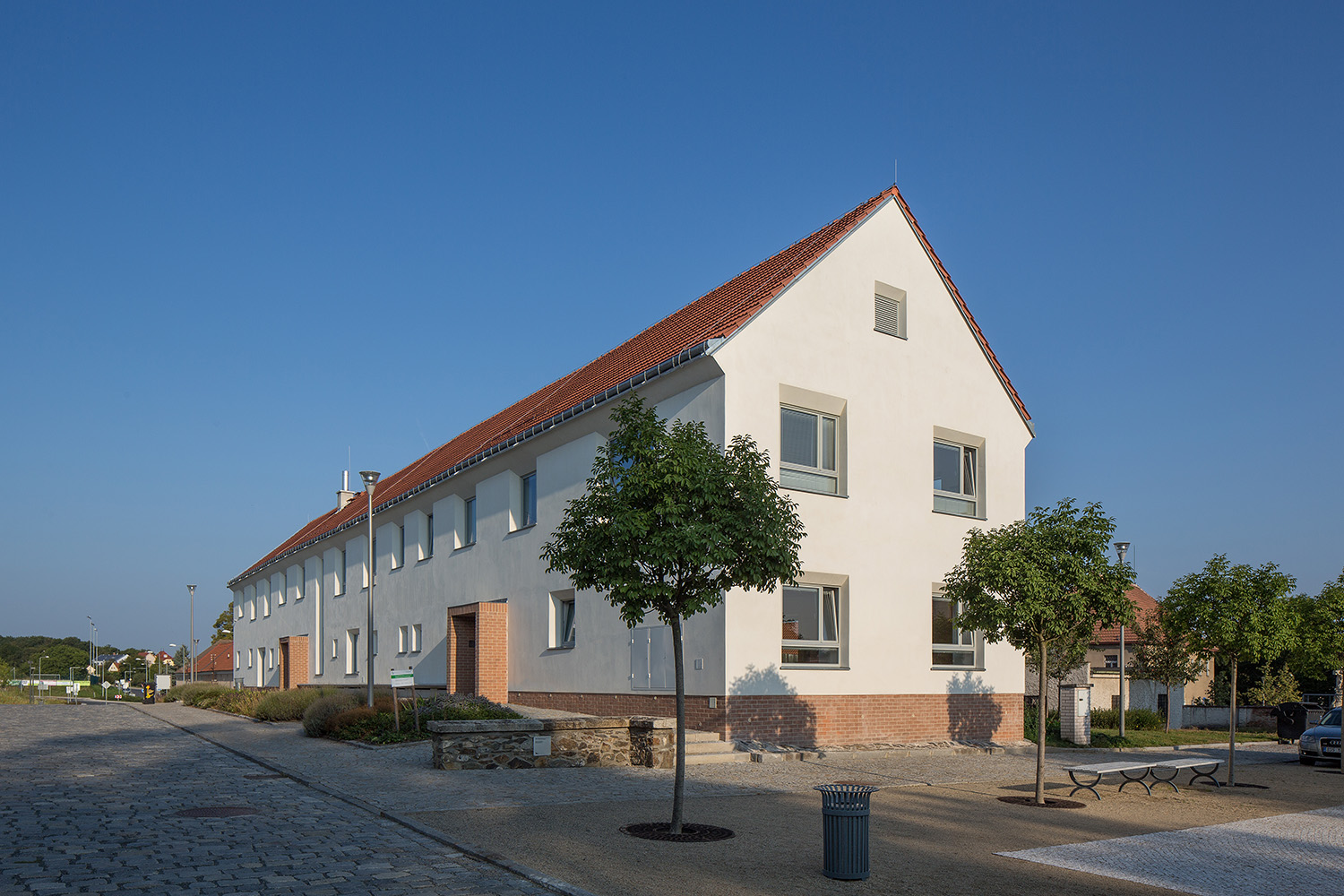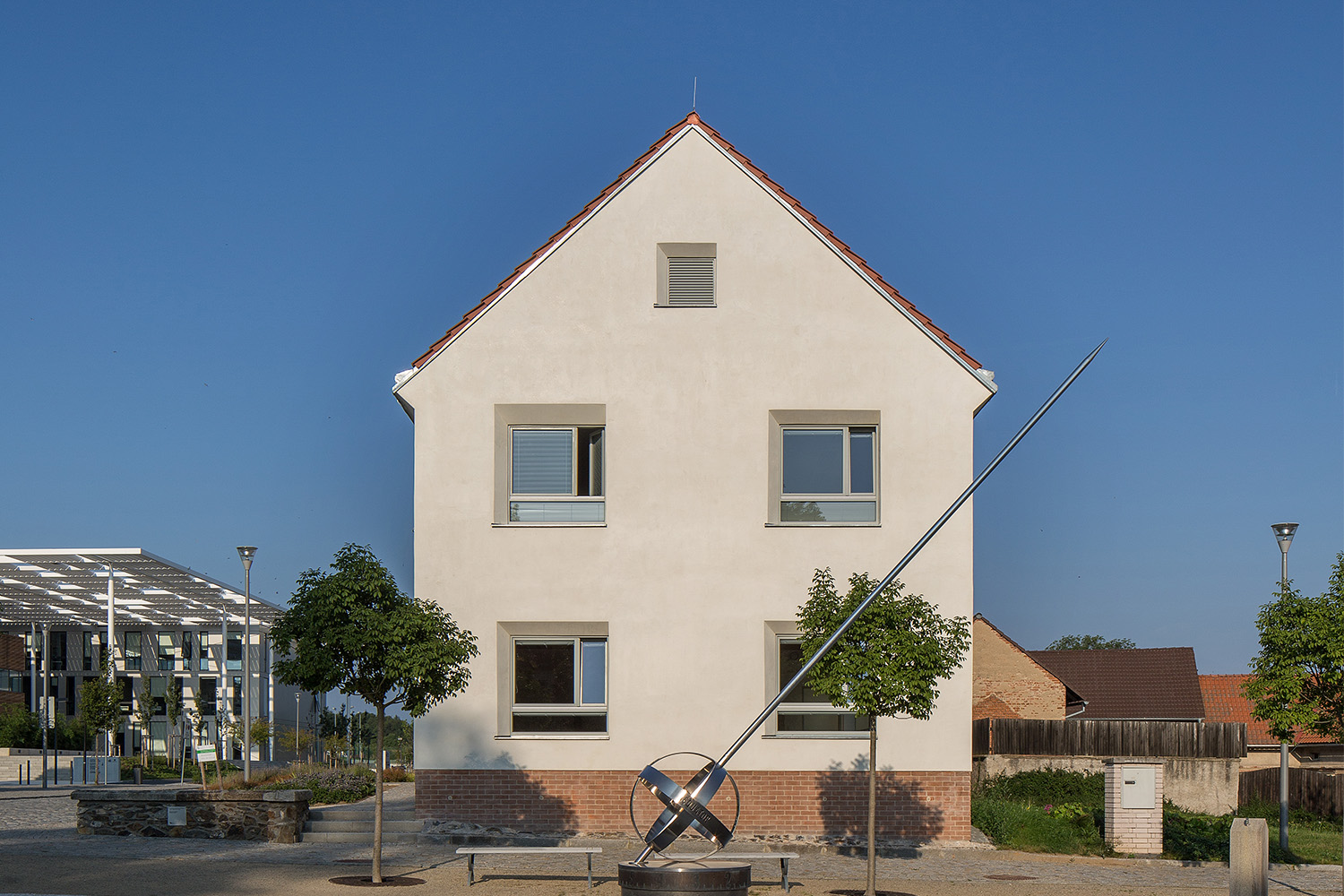 Our project preserves the current volume of the building, while adding two highlighted entrances – to the Art and Music School and to the Social Hall. In front of these entrances we envision an entrance platform, which would expand the public space of the street. A bench is located in between the entrances.
The irregular layout of the windows is based on the current state of the building. Recessed chambranles are used to visually unify the unevenly sized windows.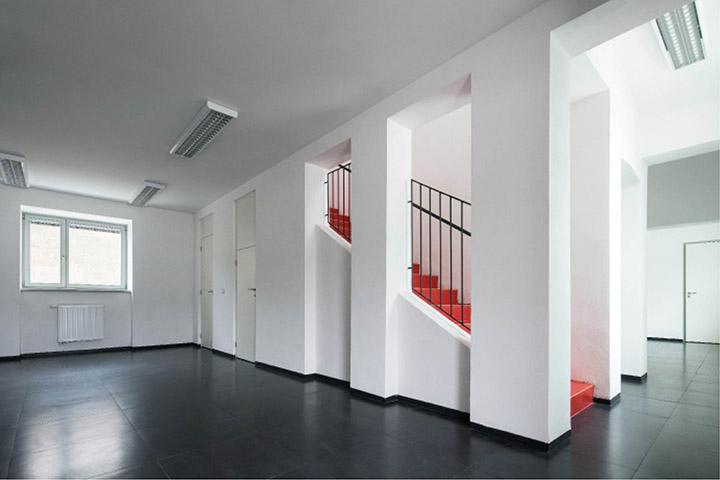 The project utilizes natural materials – smooth plaster walls, terracotta roof tiles, natural concrete entrances and platform.