The original old building with registration number one was built at the end of nineteenth century. It was built as a rapeseed oil mill. At that time, rapeseed oil was used mostly for lightening. Nonetheless, relatively soon gas-lights became generally available and the building thus lost its purpose. František Křižík leased the premisses and used them for electric motors production. Later on, the premisses were used by Praga and later on Avia car dealerships.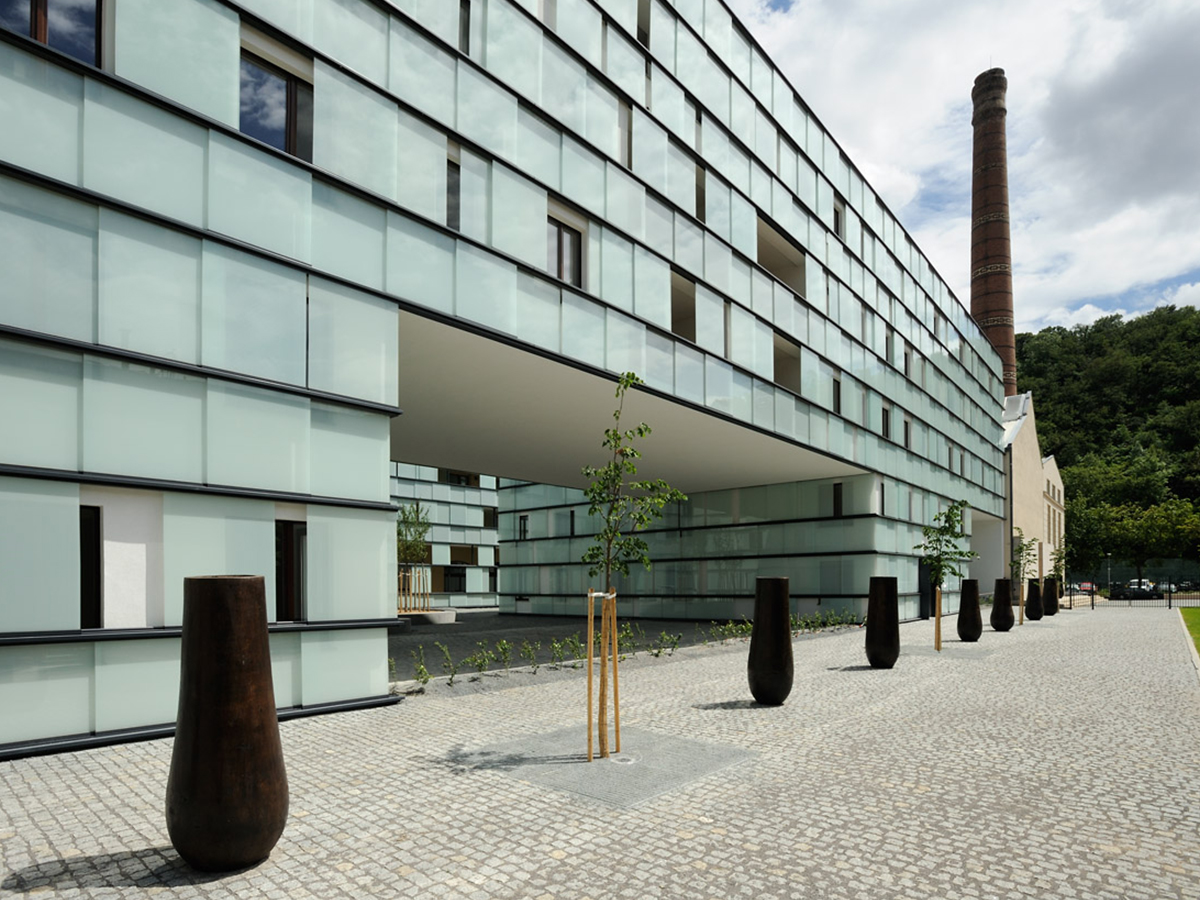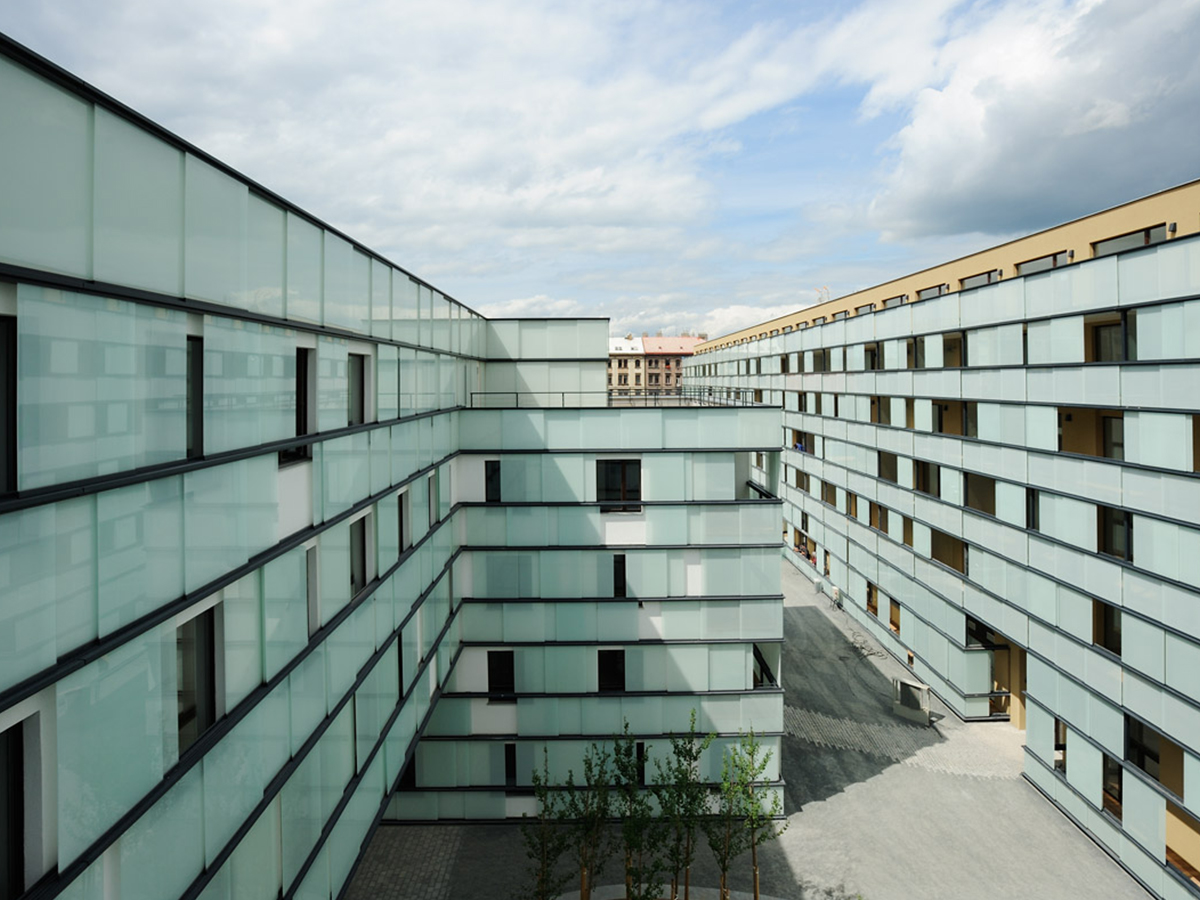 The original building is over 130 meters long with a span of 16 meters. The construction design utilizes two rows of columns in the middle of the building. We have retained the original cast-iron columns topped with low vaulted brick arches. The wooden columns and ceilings had to be replaced with a new construction due to the low ceiling height (originally used only for storing of rapeseed), as well as fire-safety.
We have placed duplex apartments of varying sizes into 4m window grid, thus achieving that each apartment has windows both on the street side and on the yard side with a balcony. The duplex apartments allow visual connection of individual floors, increasing the perceived height of the ceiling.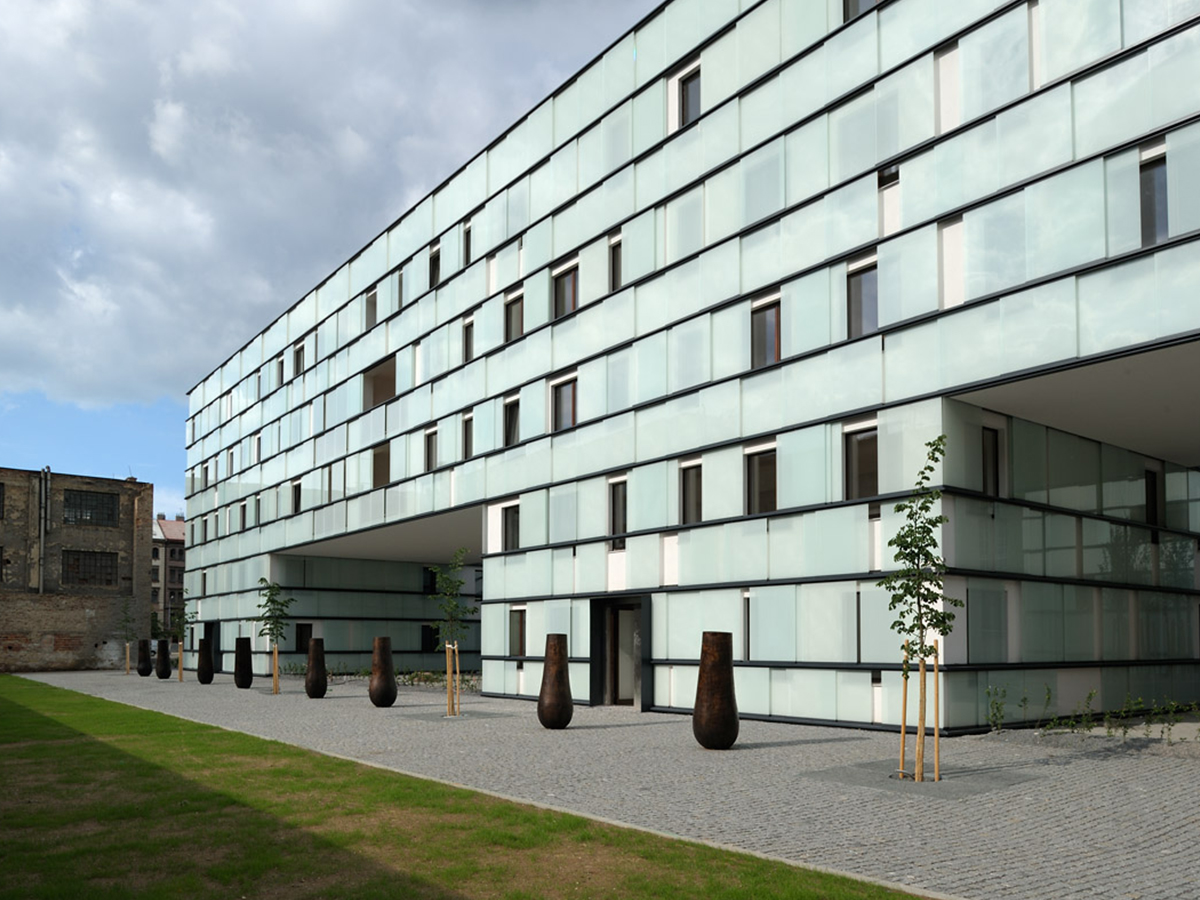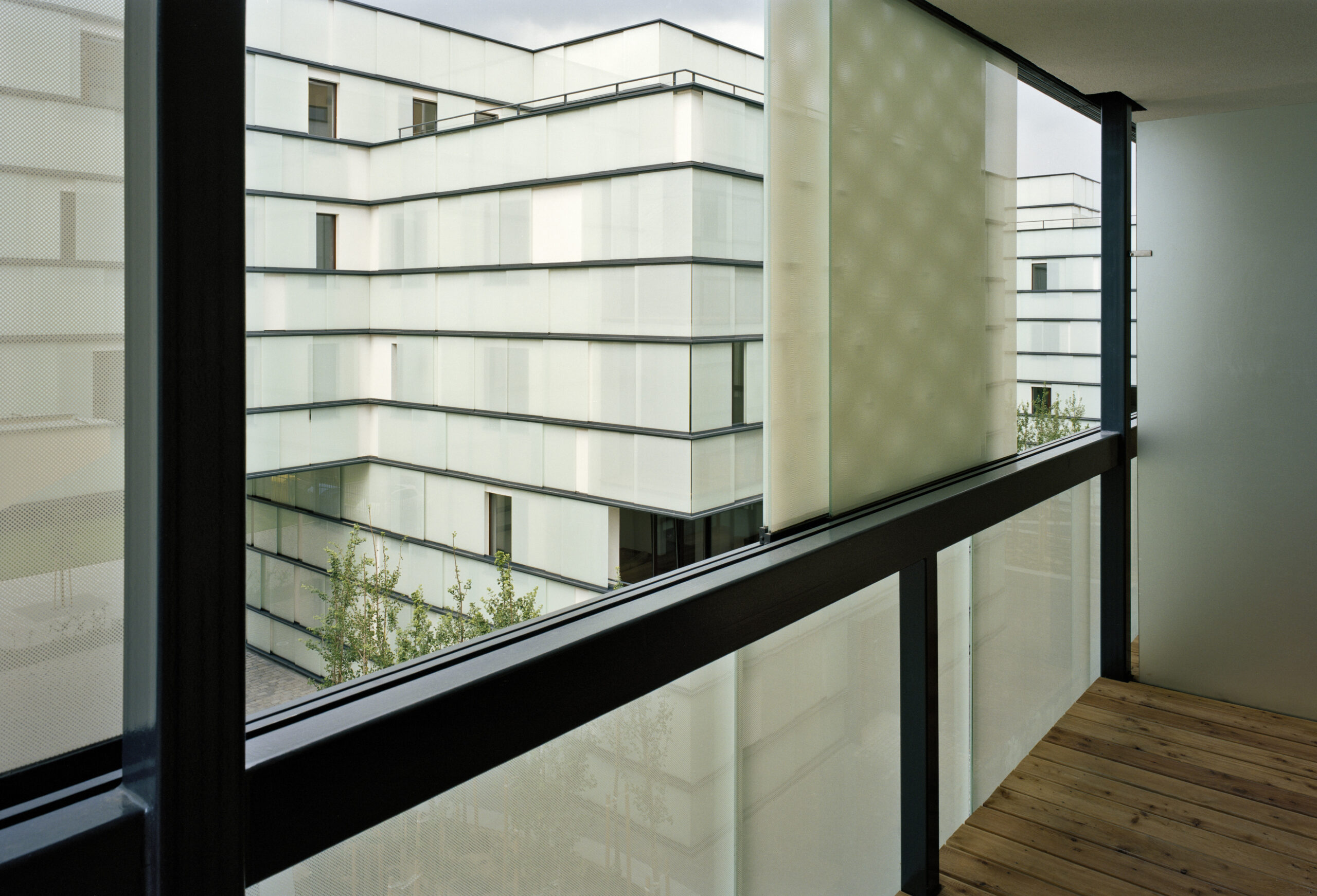 The new building in the courtyard is designed as a modern independent building. It has three communication cores that form three volumes. These are connected above the first floor level, creating bridges, underneath which there is access to the yard.
A car park for 138 vehicles is located under the new building. The facades of both the new and the old buildings are clad in a printed glass facade, which allows to regulate the level of intimacy on the balconies and in the living areas. Such measure makes it possible to achieve a closer contact of the buildings and hence also higher building density.