The intimate character of the public space is emphasized by the low floor area ratio of the buildings – between four and five ground floors. The only exception is an administration building with 8 ground floors, which creates a certain noise barrier and also plays the role of a visual landmark for people travelling on the highway.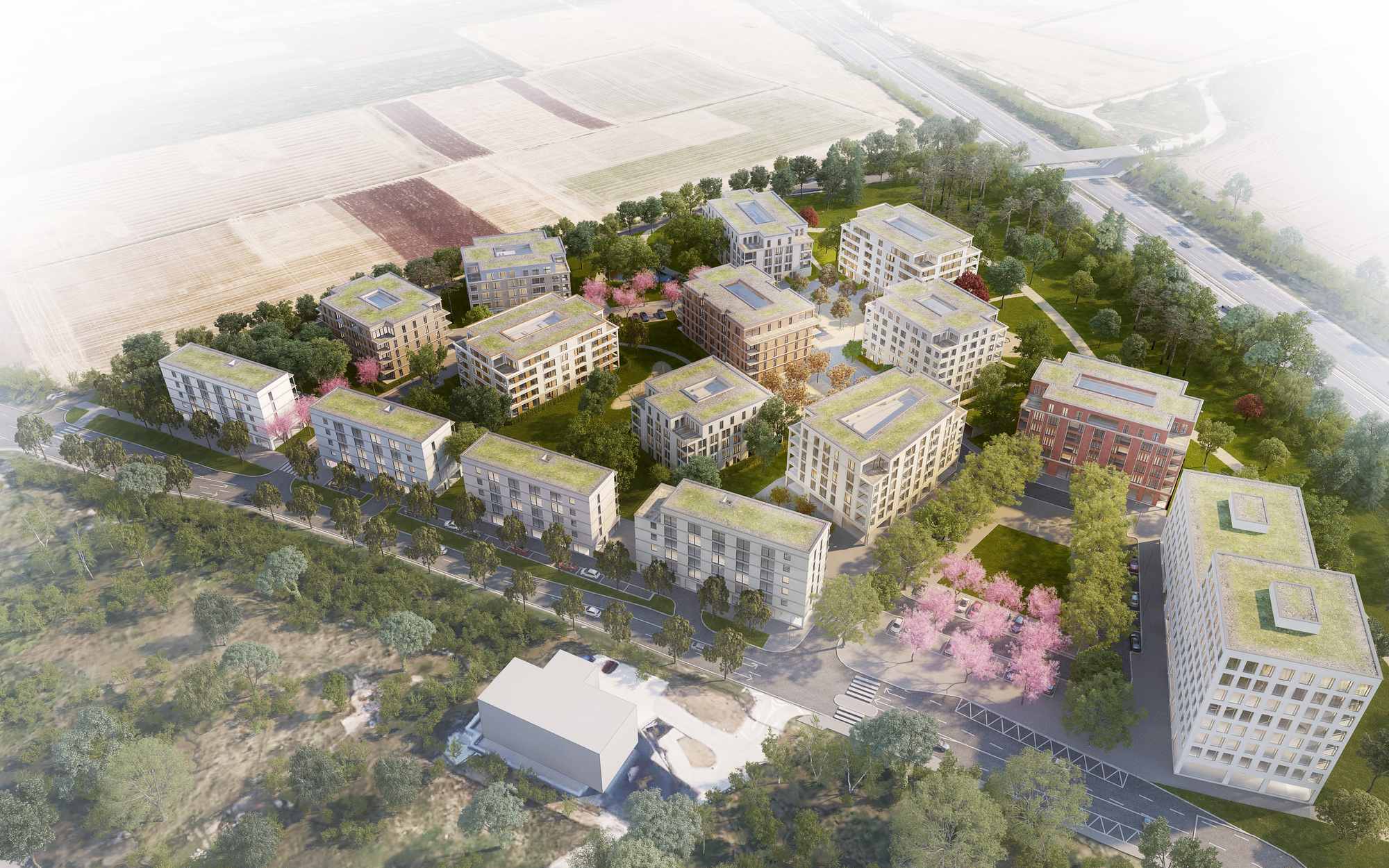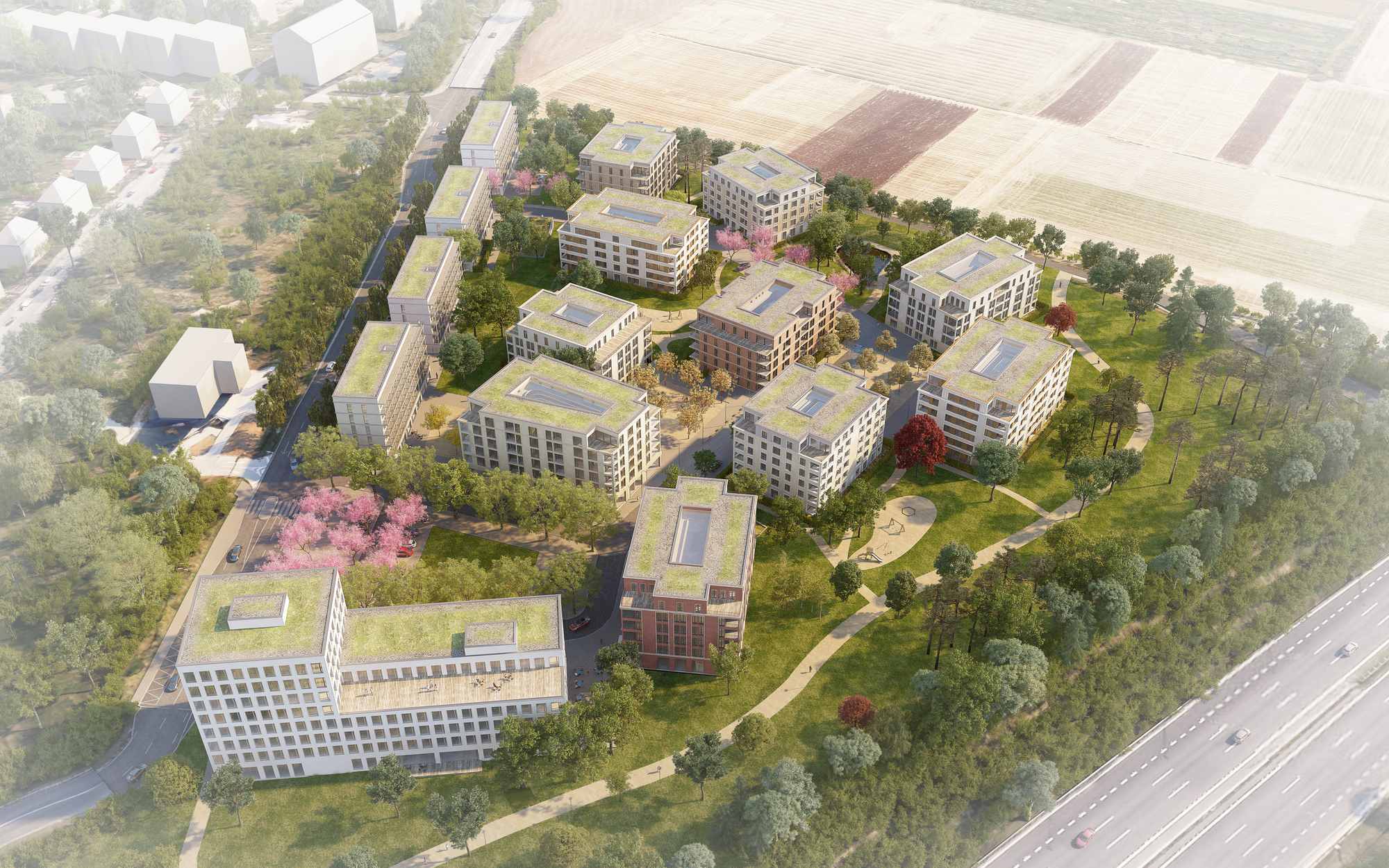 A house with a deep spatial arrangement, dimensions of approximately 23 × 37 m and an inner hall, serves as the cornerstone of the area. Each building should have a distinctive architectonic design in order to facilitate orientation of people in the area.
We are creating a clean-cut network of public spaces, intended for both business and public life. Therefore, the proposed building development would not be a mere urban settlement, but an independent urban district.