We have decided for a long and narrow volume of the building situated naturally alongside the slope. We have levelled the slope with a pedestal, i.e. supporting walls that form the house's basement. The pedestal is made of concrete blocks lined by gabion baskets. The upper building is construed entirely of wood and lined with horizontal bleached planed planks.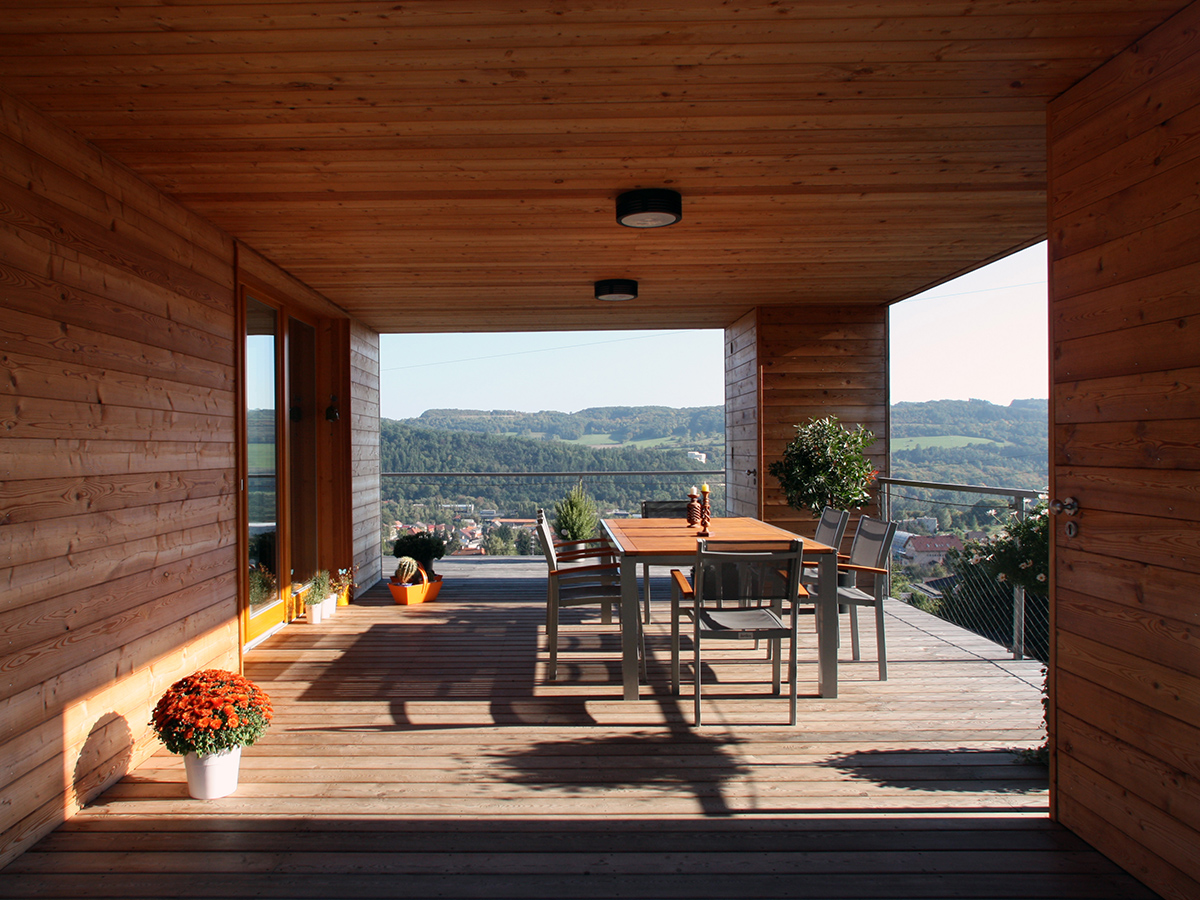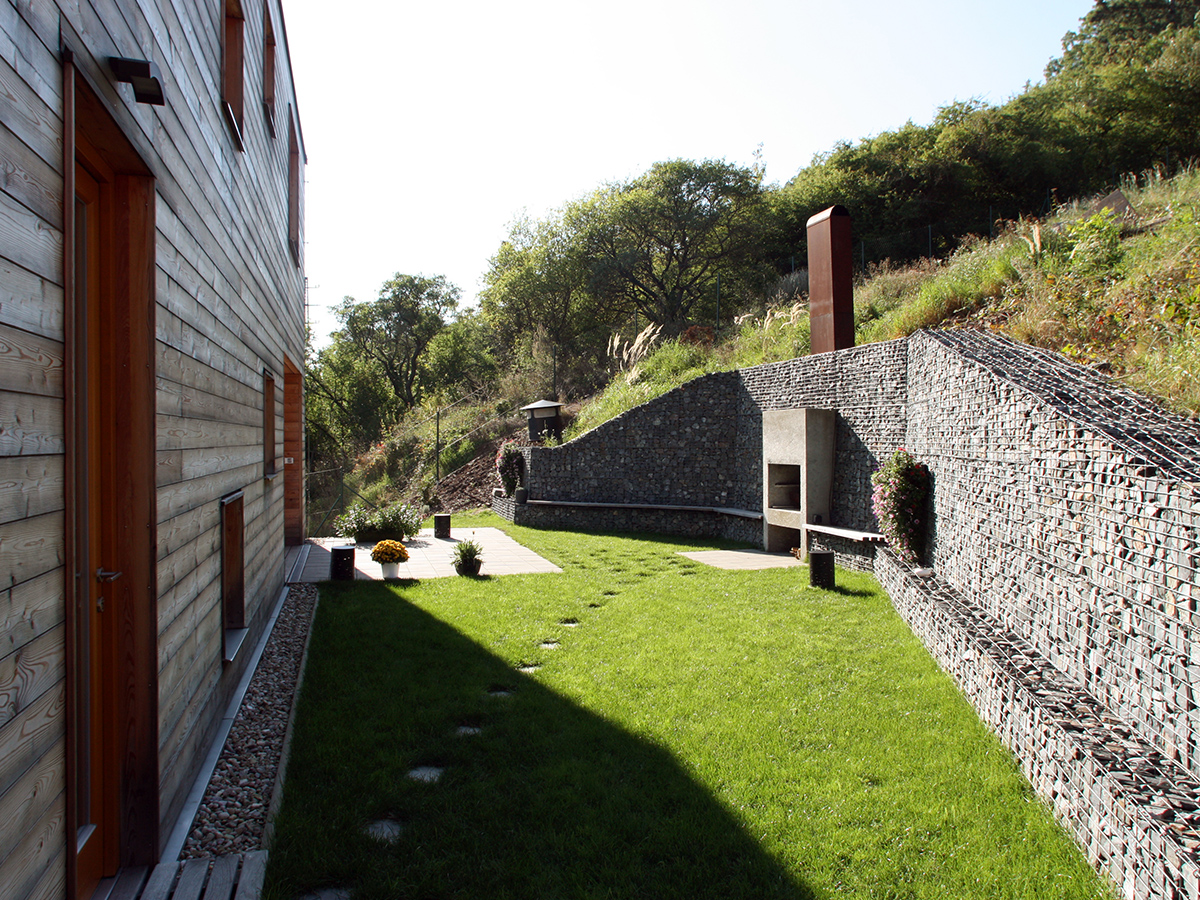 A saddleback roof is covered by so the called Czech diamond pattern shingles. The ground plan of the building is designed asa 4.8 meter module divided into three sections.
The main habitable rooms are oriented towards South, while the service rooms faceNorth.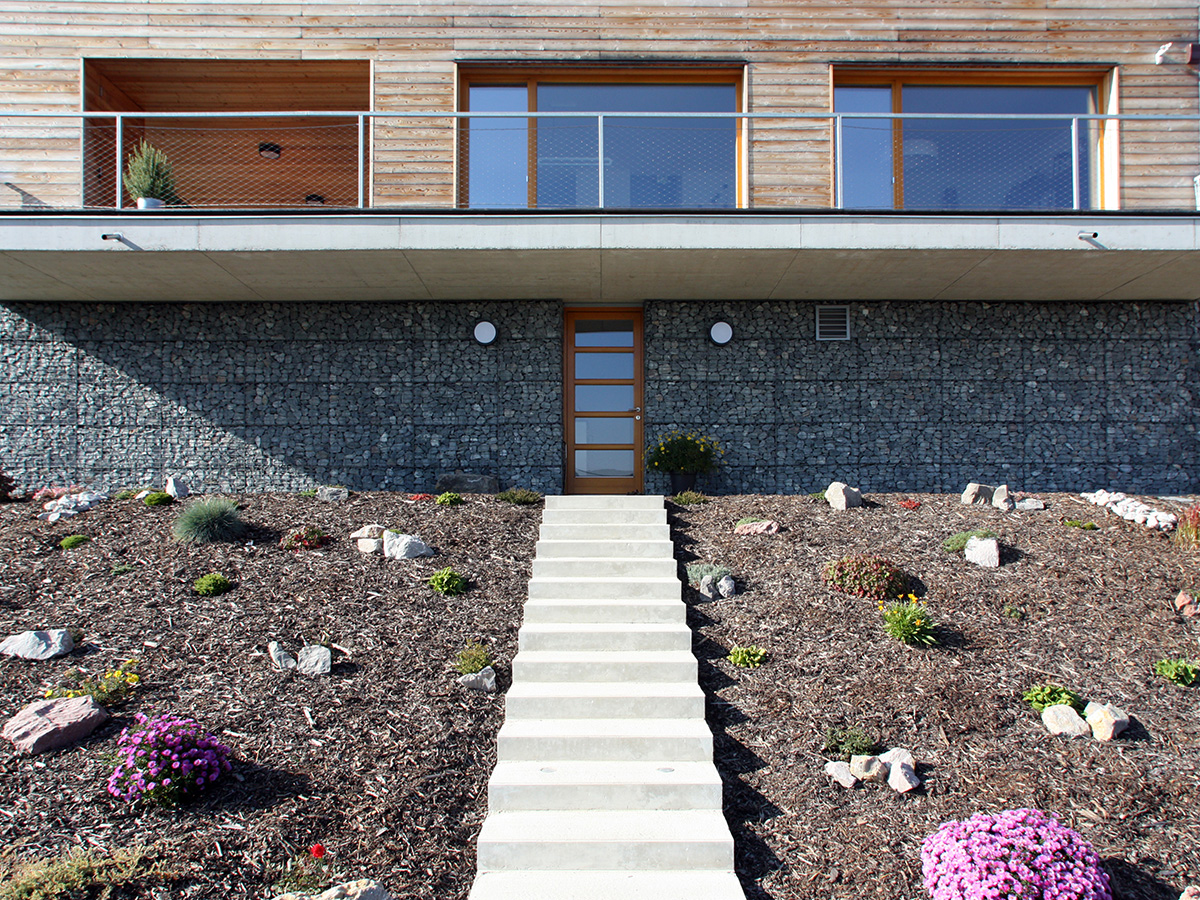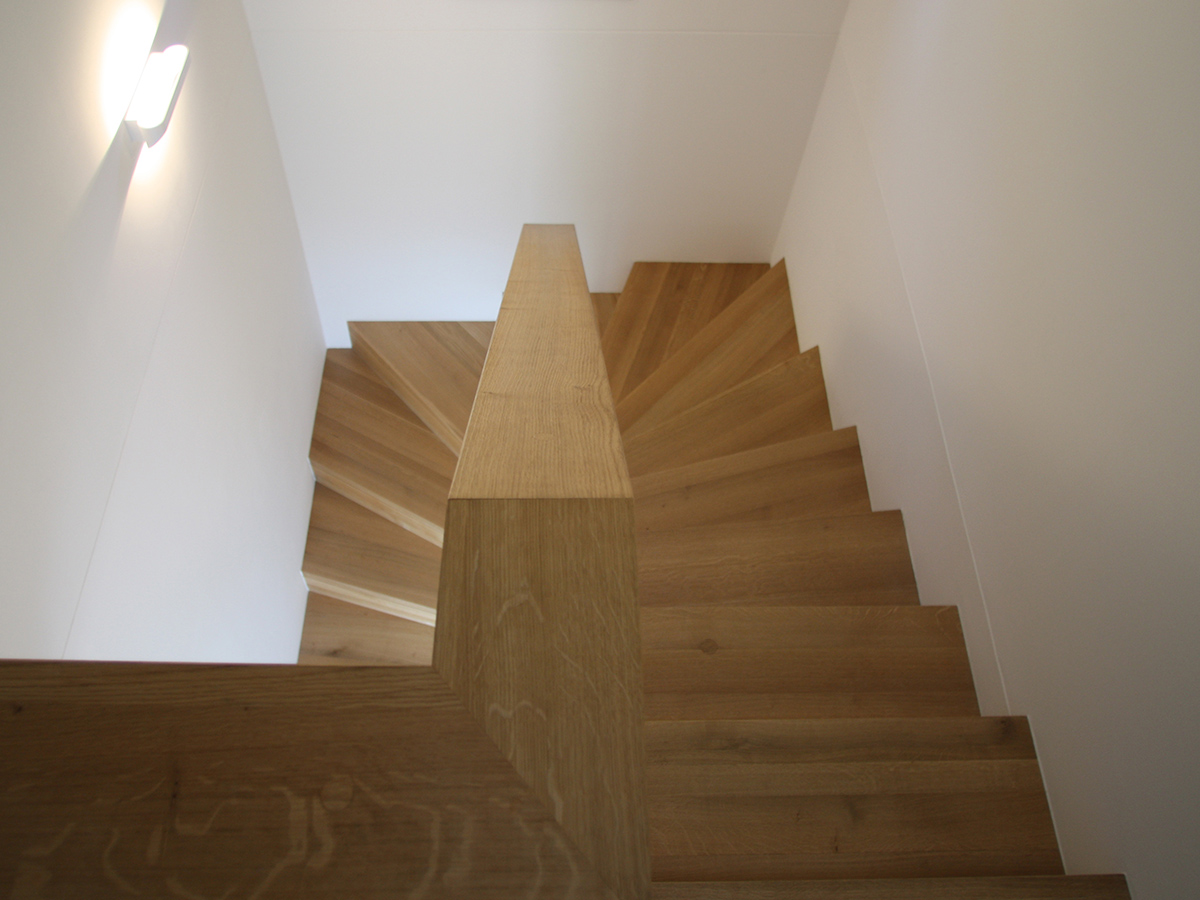 In the basement, there is a garage, an entrance hall, a storage room and a technical room.
The kitchen and the living area with a direct connection with the covered patio and garden are located on the ground floor. The bedrooms and the bathrooms are located on the upper floor.