We designed a kindergarten on the eastern edge of the village along street to direction Louňovice. Builds on existing kindergarten placement at the football pitch. Position is community good and well connected to the system communications so that preschool easily accessible and yet had a quiet location.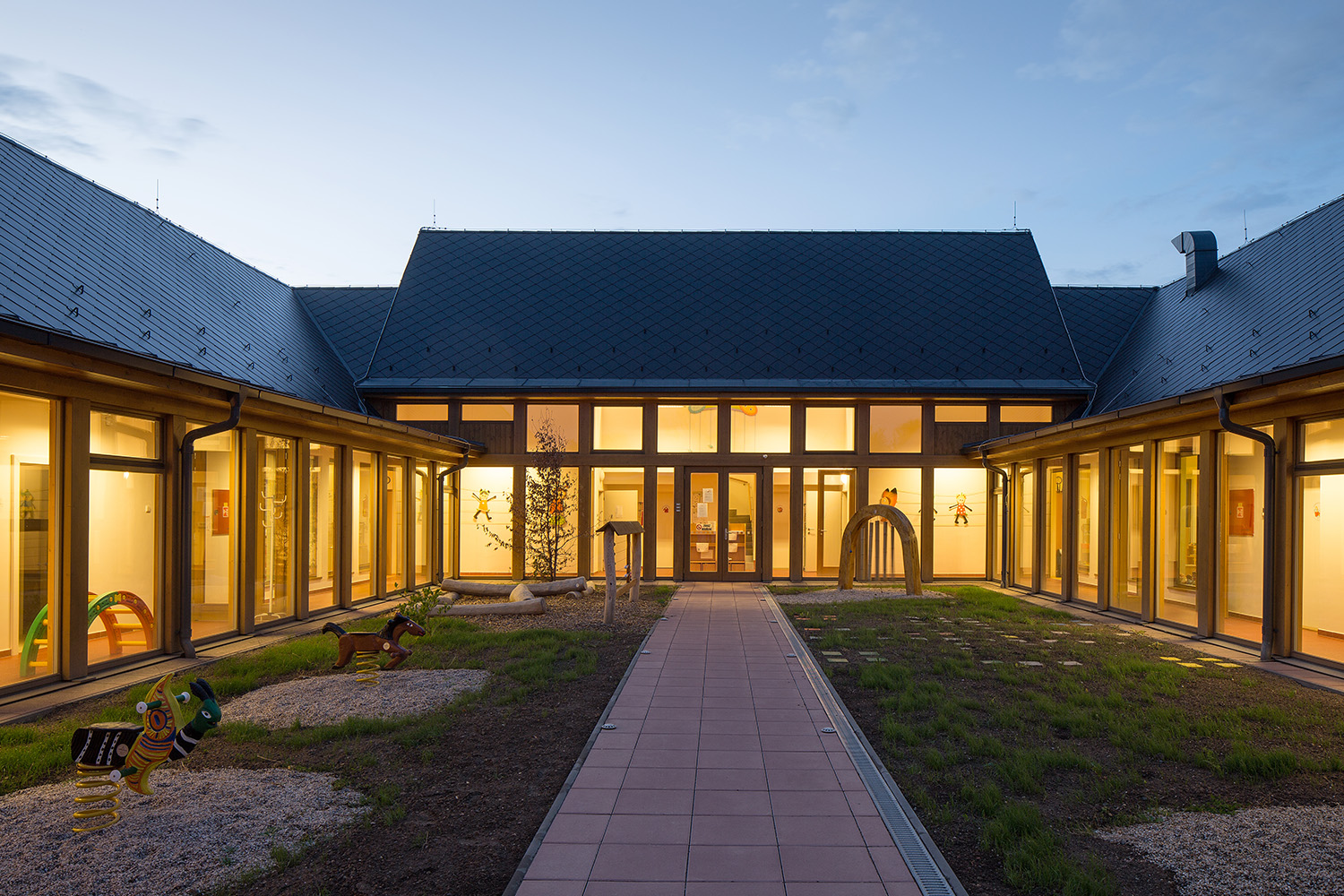 When we was designing the house, we were inspired by traditional village architecture houses. These buildings usually have very nice outdoor space courts, where one feels good. Stay outside and games children can play out in a protected the courtyard, where you can easily overlook all doors and where contact with the space inside.
The garden is open to the south and extends over a covered colonnade. Revolves around the inner courtyard peristyle, which is according to the location of an open or glazed. The main entrance is through the yard to set social control coming visitors. The hall can be accessed on the contrary in the county. Supply is going on from the rear, where for there is a smaller house hard surface. The kitchen was placed so directly followed into two main classes into which we placed in corners of the pickup window.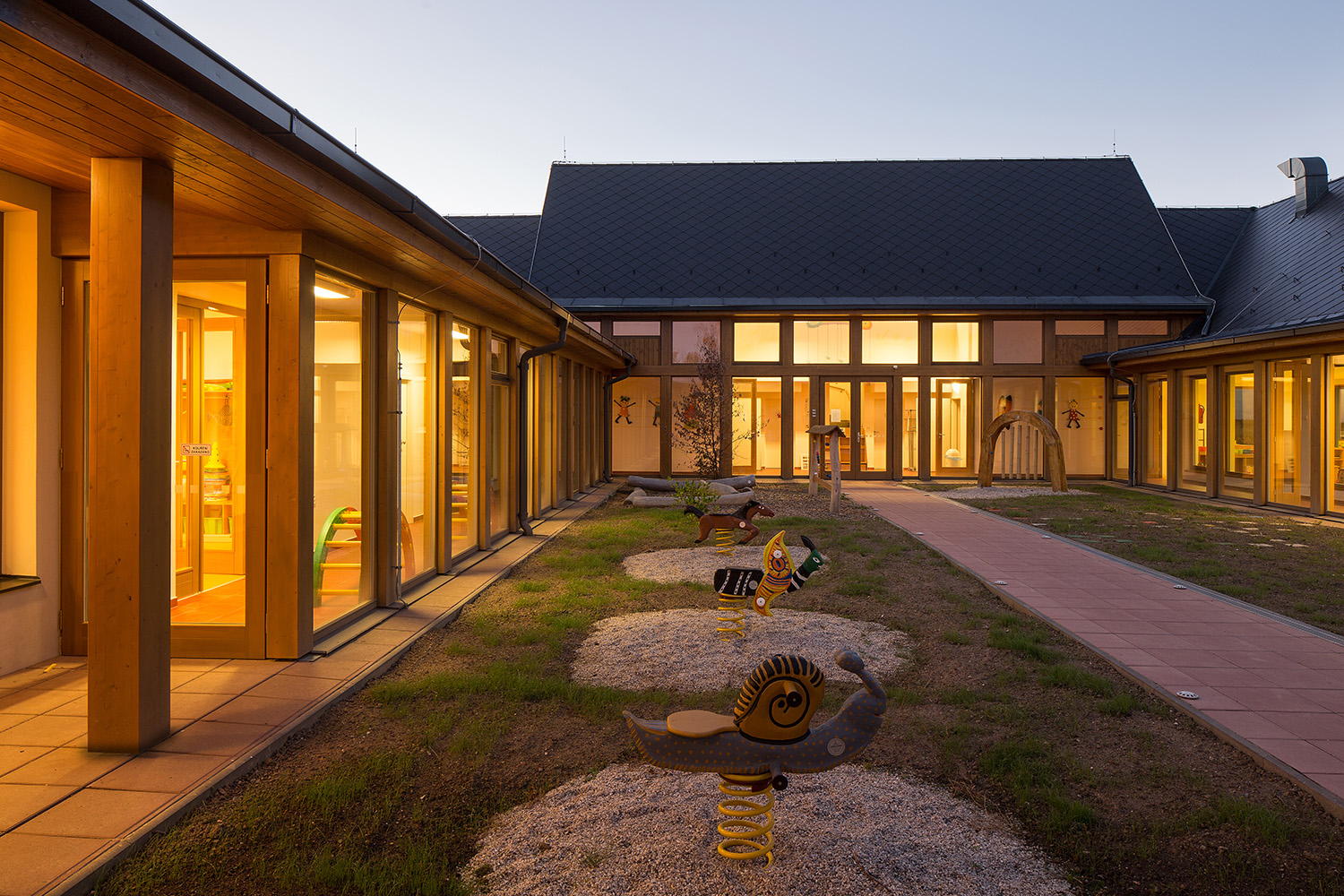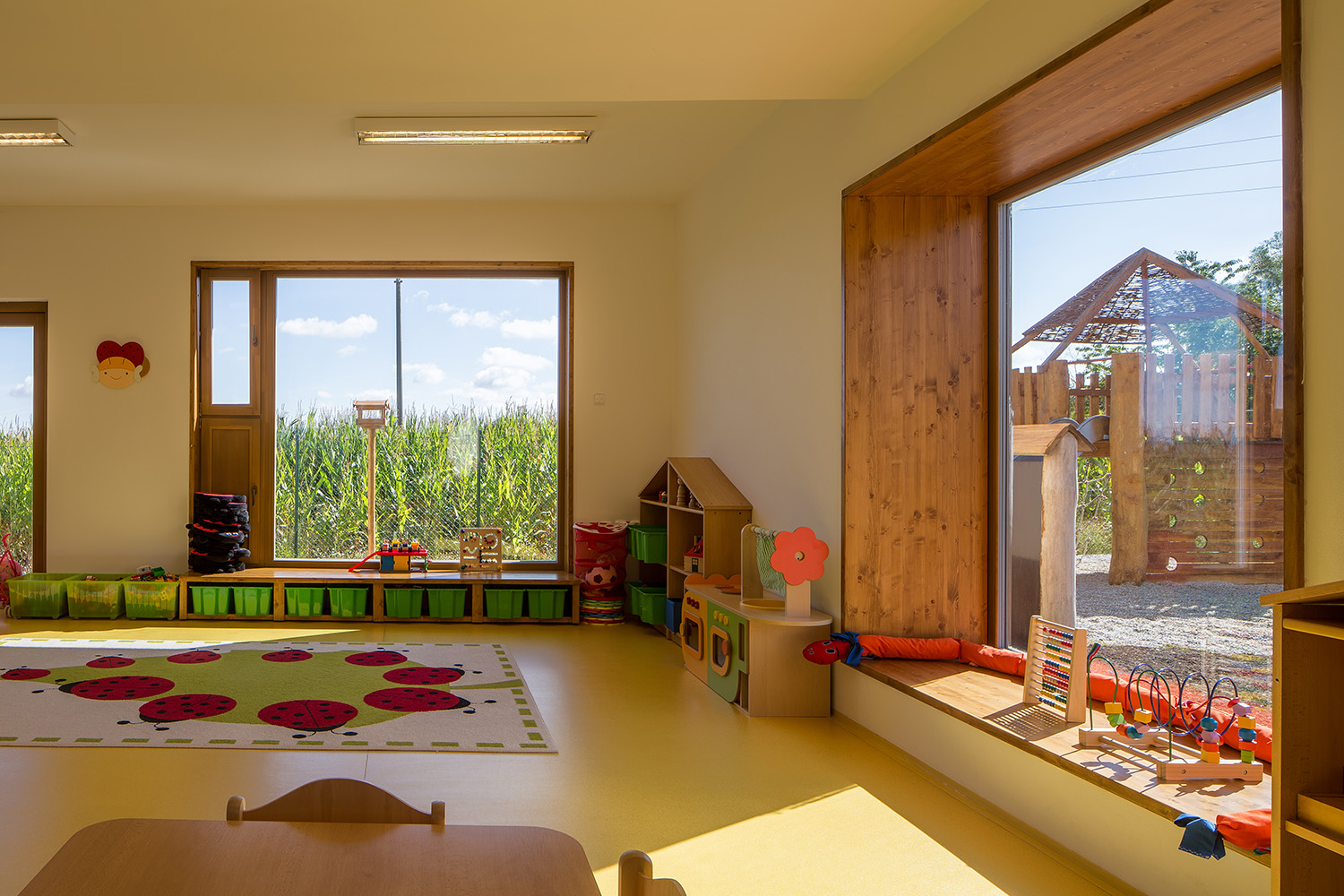 The third class of small, respectively. In its preparation, food will be transported wheelchair. Hall and classes can be opened to the roof, or to build them and mezzanine slot elements such as slides, houses, etc.
The building we designed very simply with regard to investment costs. It is up to the part layout terminated single-story gabled roof, which will form the roof construction simultaneously.
Assuming walling of ceramic insulating blocks and based on the underlying passports of plain concrete.