We propose to preserve the urban structure including the valuable buildings (church, rectory, castle ruins, school, the Podskalí and Podhradí neighbourhoods) as well as the environmentally valuable areas: the Říčany brook including its flood plain and the Mill Pond (Mlýnský rybník).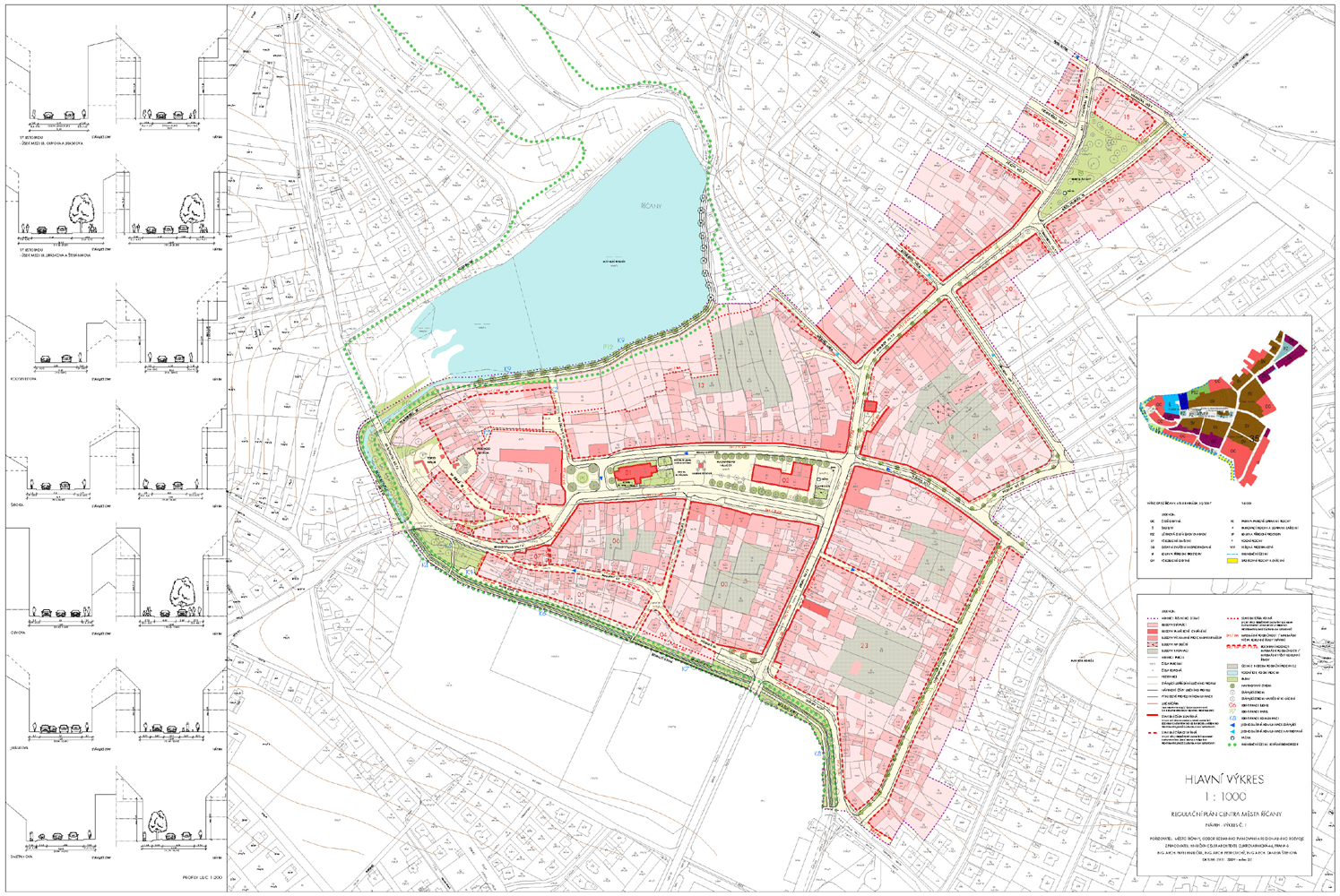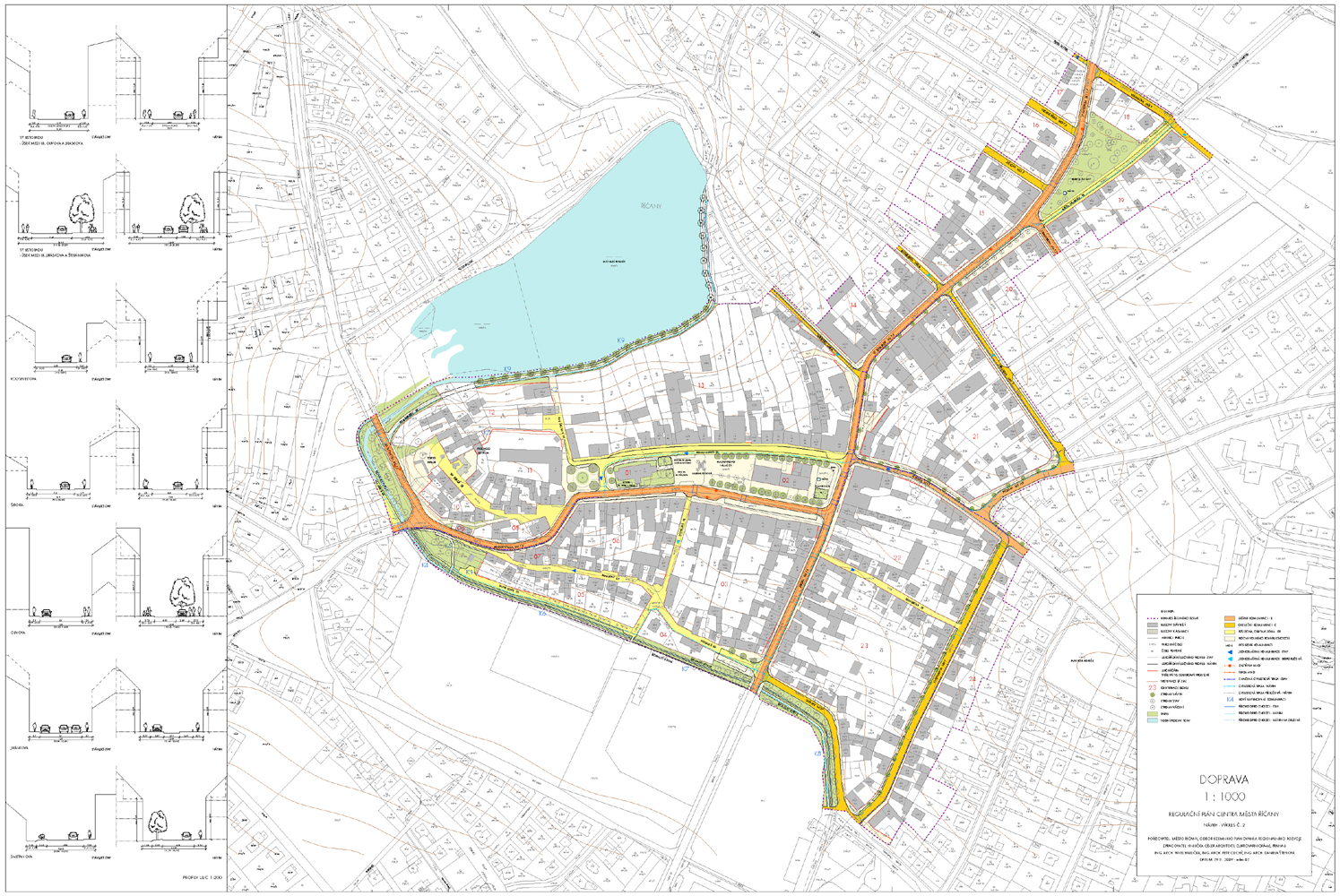 Nonetheless, as a matter of principle, the master plan cannot be concerned only with preservation; it must also set up rules for new development that is desirable for the regeneration of the area. The master plan should not strive to preserve the current appearance of the town, which is a mere stepping stone in its long and fruitful development. The future development of the centre of Říčany should improve and enhance the appearance of the town with new structures.
The master plan conceives of the various public areas as a set of mutually interconnected three-dimensional spaces, each of which has its own character. Their formation is determined by the street profile, i.e. the design of the public spaces and at the same time rules for the private ones.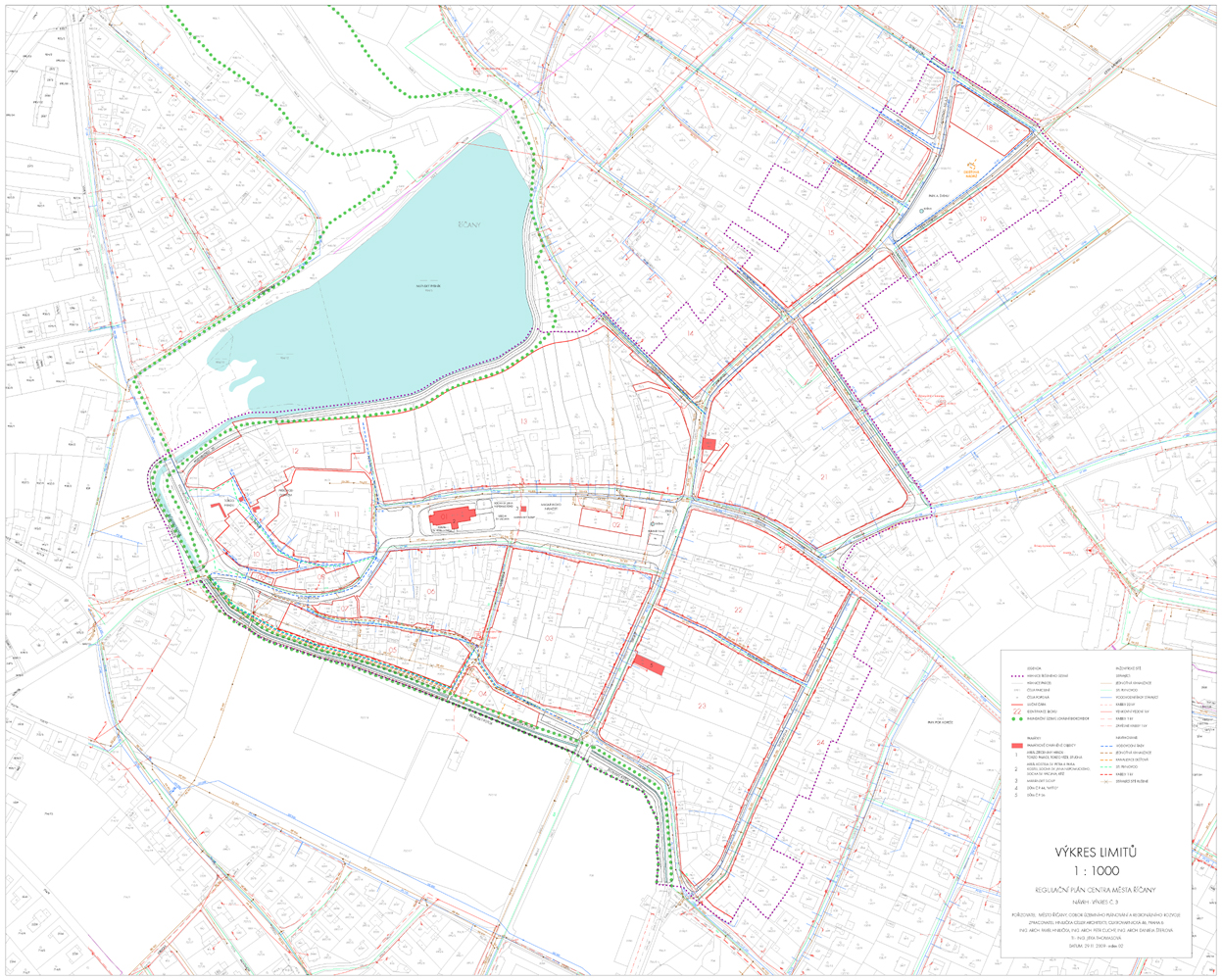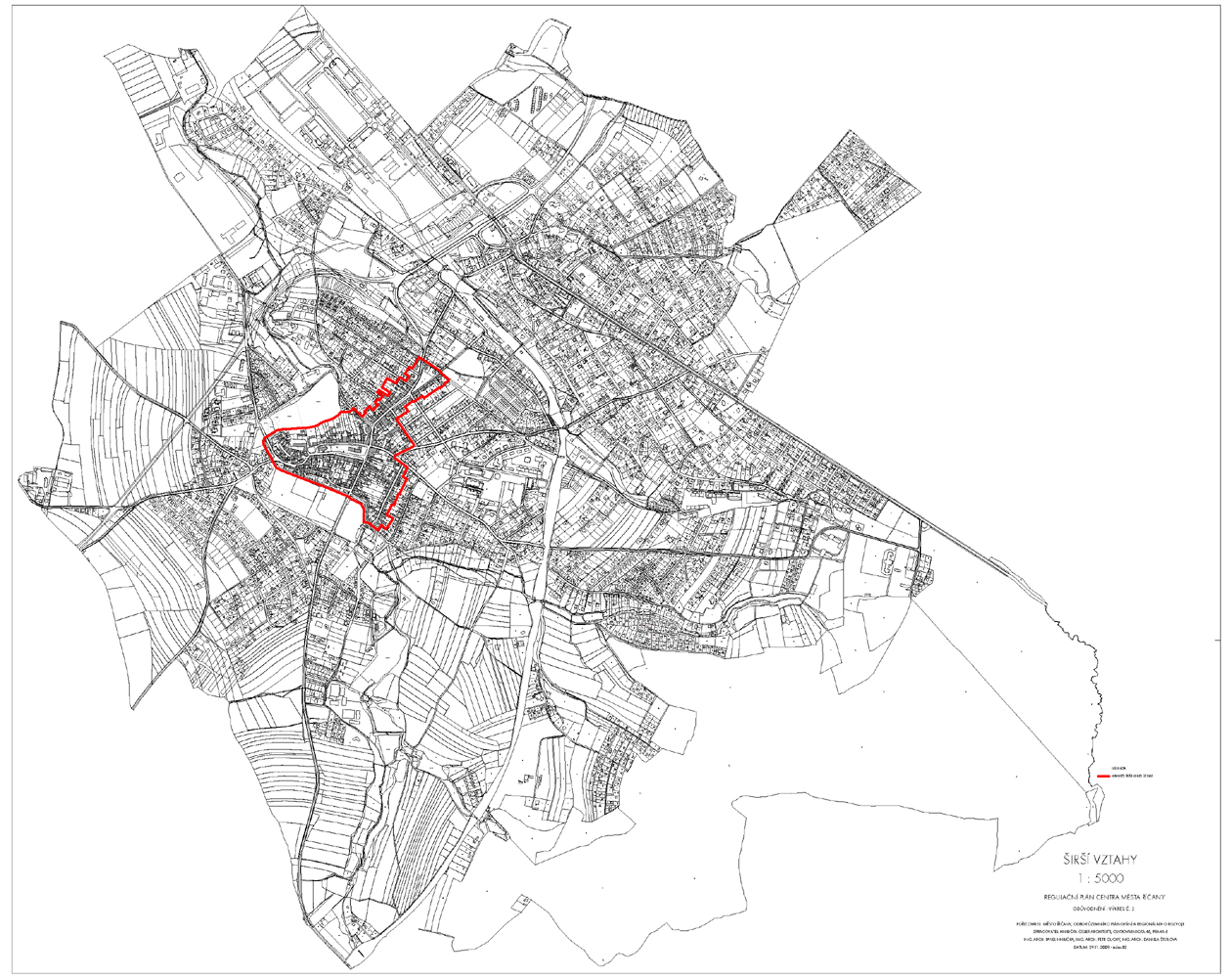 The master plan defines the boundary between the public and private spaces. The public undevelopable land consists of the streets, squares and municipal parks. The private developable areas consist of city blocks demarcated by a street line. Moreover, the master plan defines the construction line, which specifies the conditions for development within a block and sets an uncrossable development boundary for each block. Based on the proposed type of development of the block's area, we distinguish between three types of construction lines: closed, open and free.