A proverbial spine of the proposed premises is a pedestrian connection of two streets. On this axis three public buildings are placed in a manner in which they form courtyards.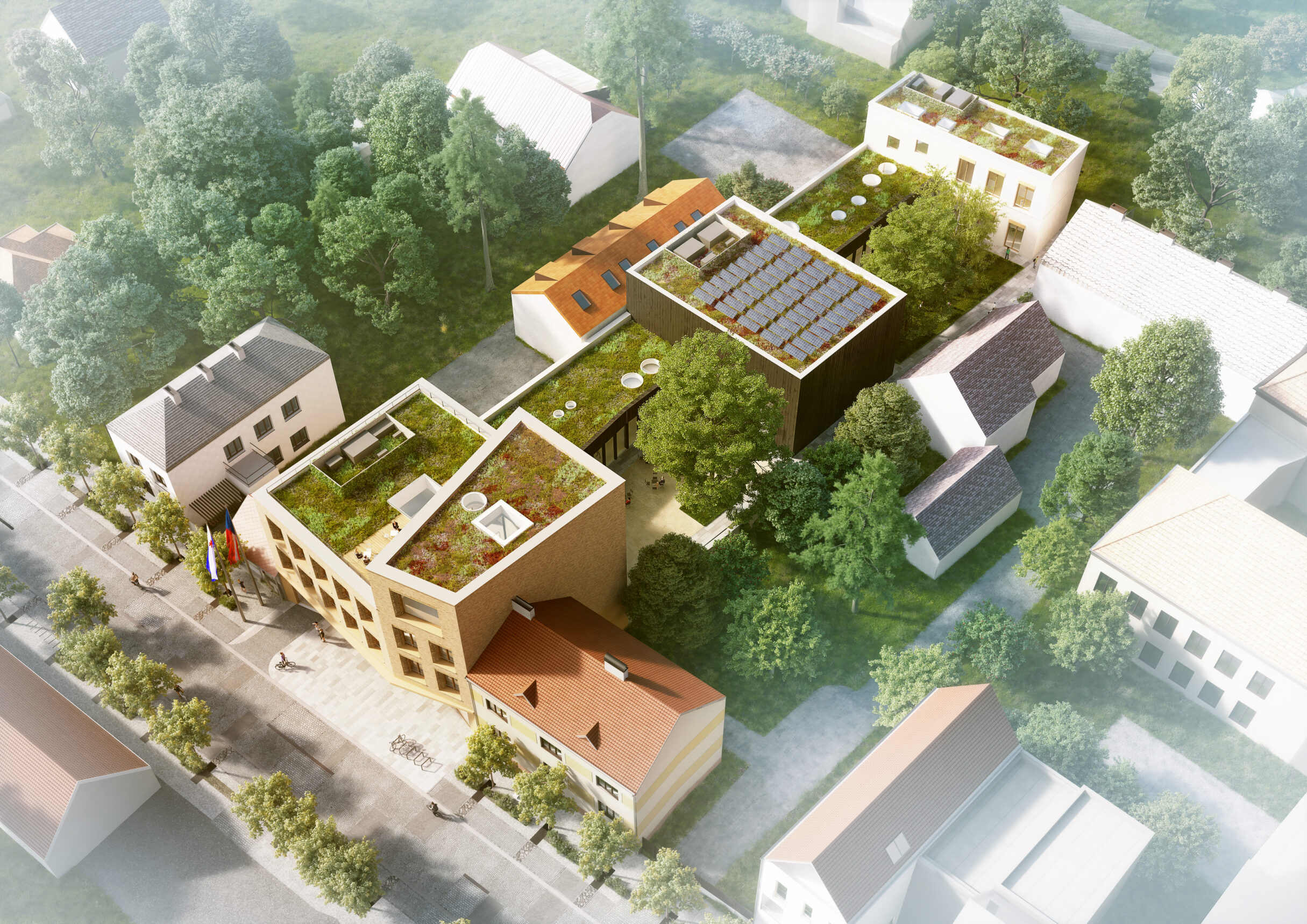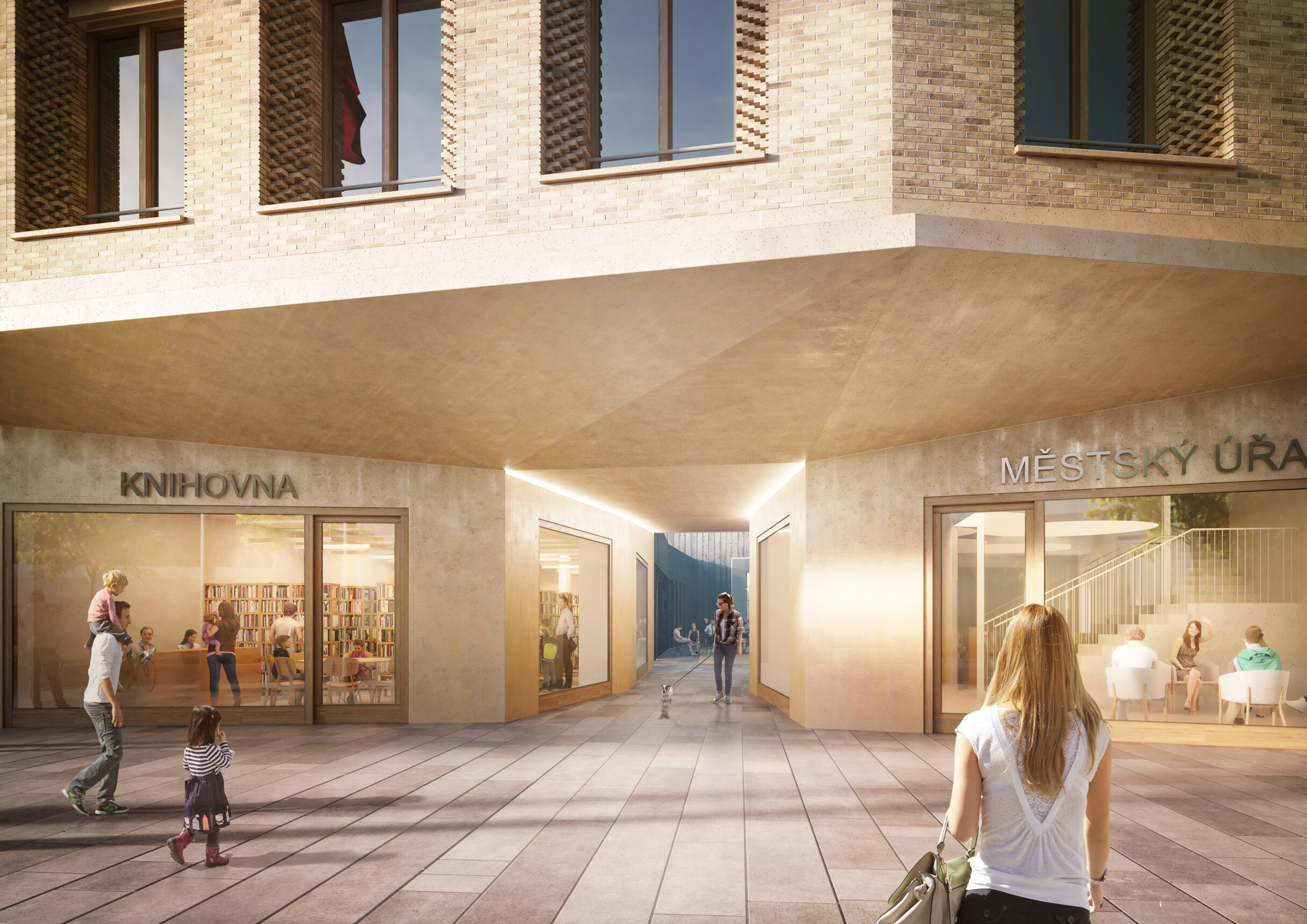 The municipality building is oriented into the main street, in order to be visible and easily accessed.
The polyfunctional hall is placed towards the center of the plot, forming a buffer between the busy courtyard and the peaceful garden in the rear, and therefore can be open to both spaces according to need. The elementary art school extenstion is located at the rear edge of the plot and is a house surrounded by the garden.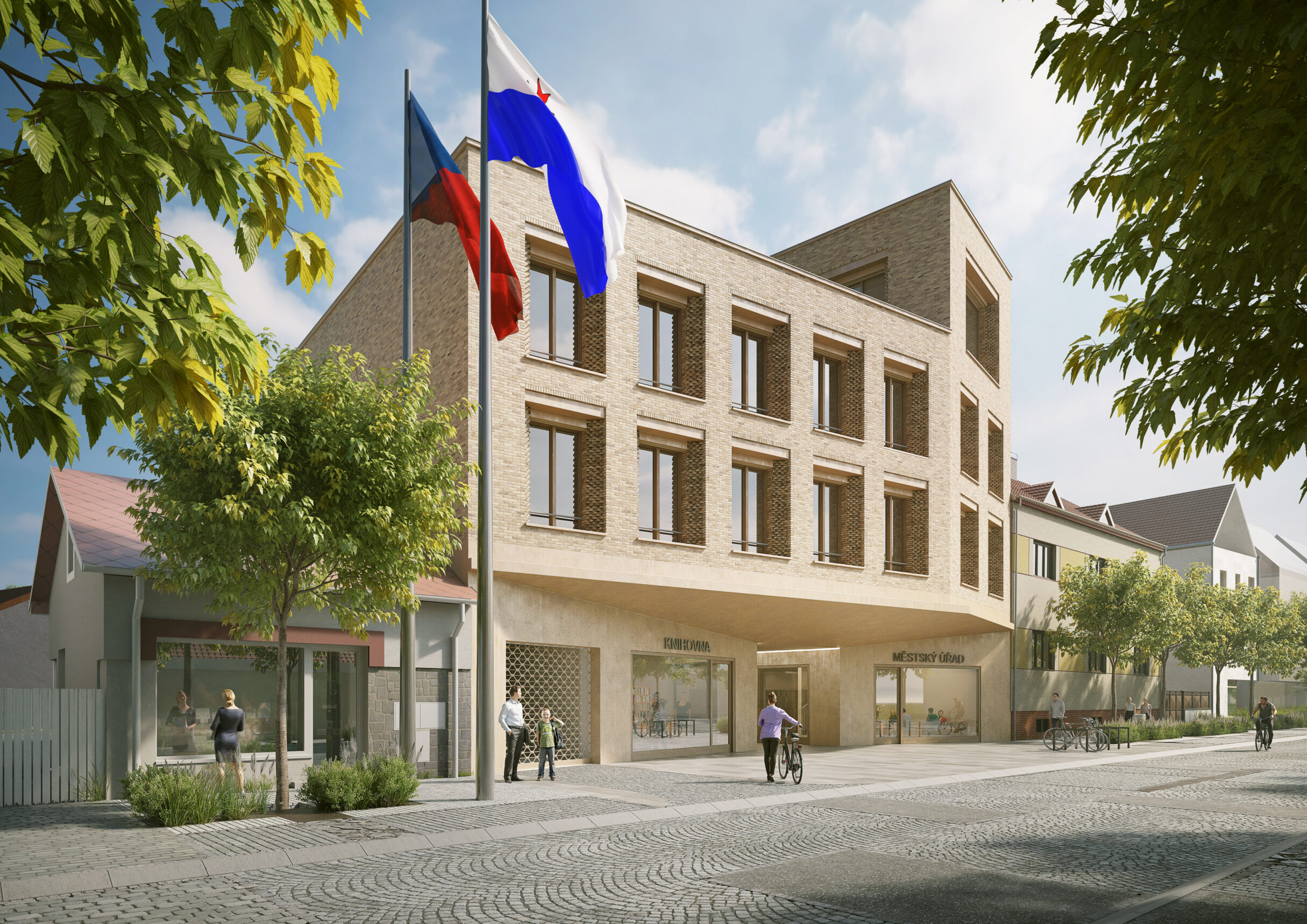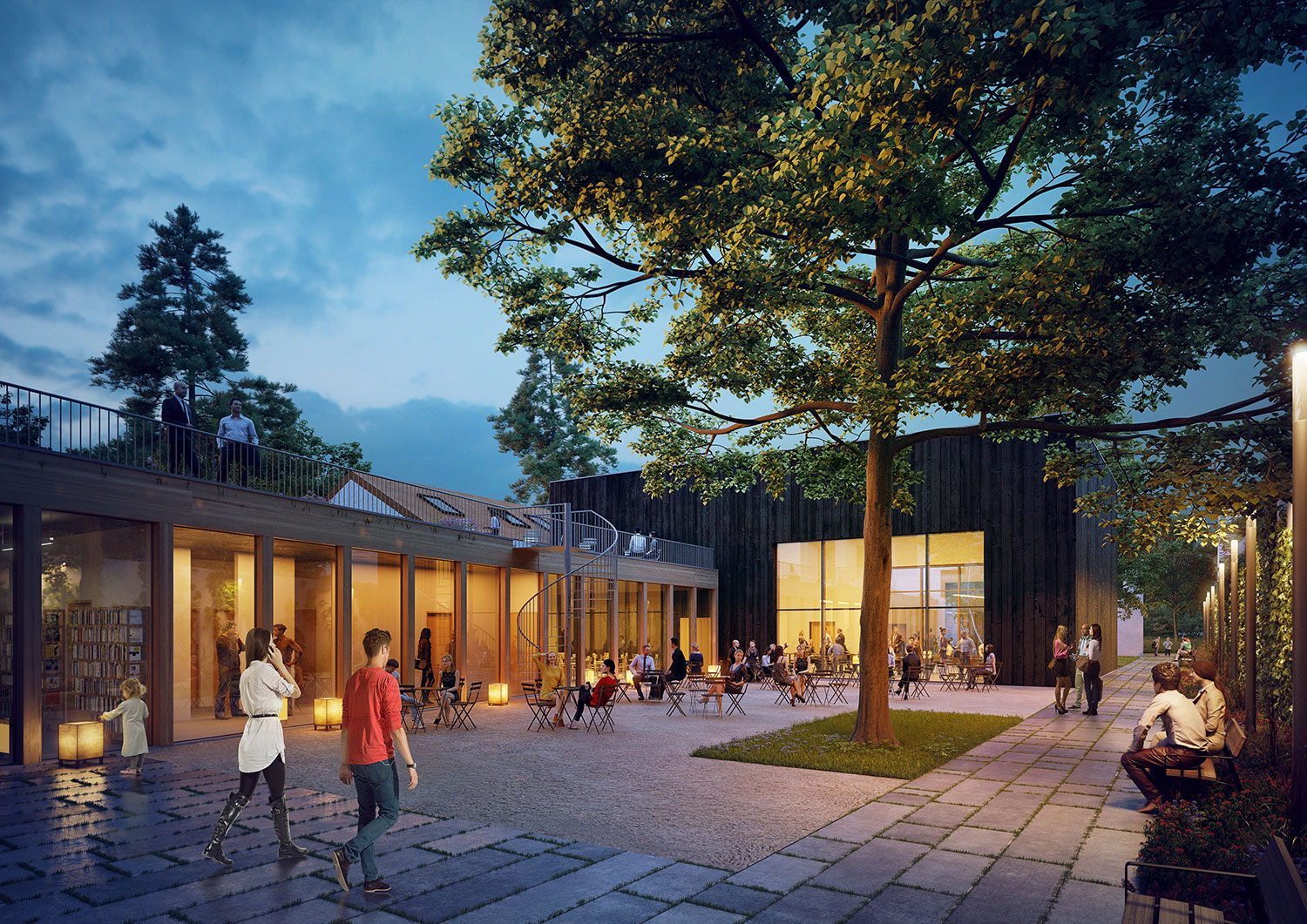 The route continues along the existent elementary art school and results into the street behind it. All buildings are  built in traditional and affordable materials such as plastered masonery, timber or sheet metal.