The traditional courtyard is a farmstead with a predominant agricultural function, while the second courtyard is intended mainly for relaxation. The disposition of the farmstead takes up traditional typology – a dominant front facade with an entrance gate and a wicket, three buildings with a regular plan and a central tree.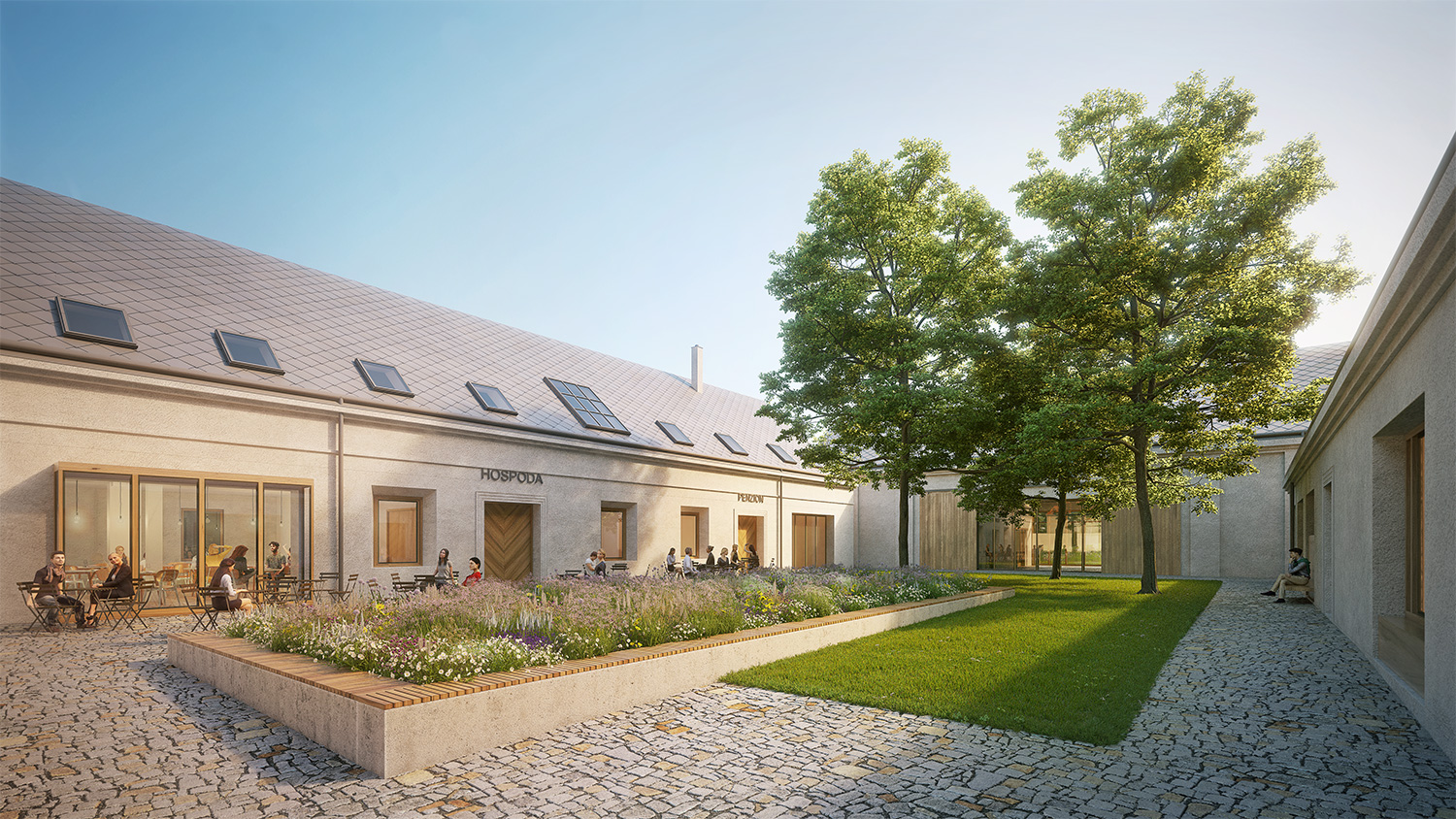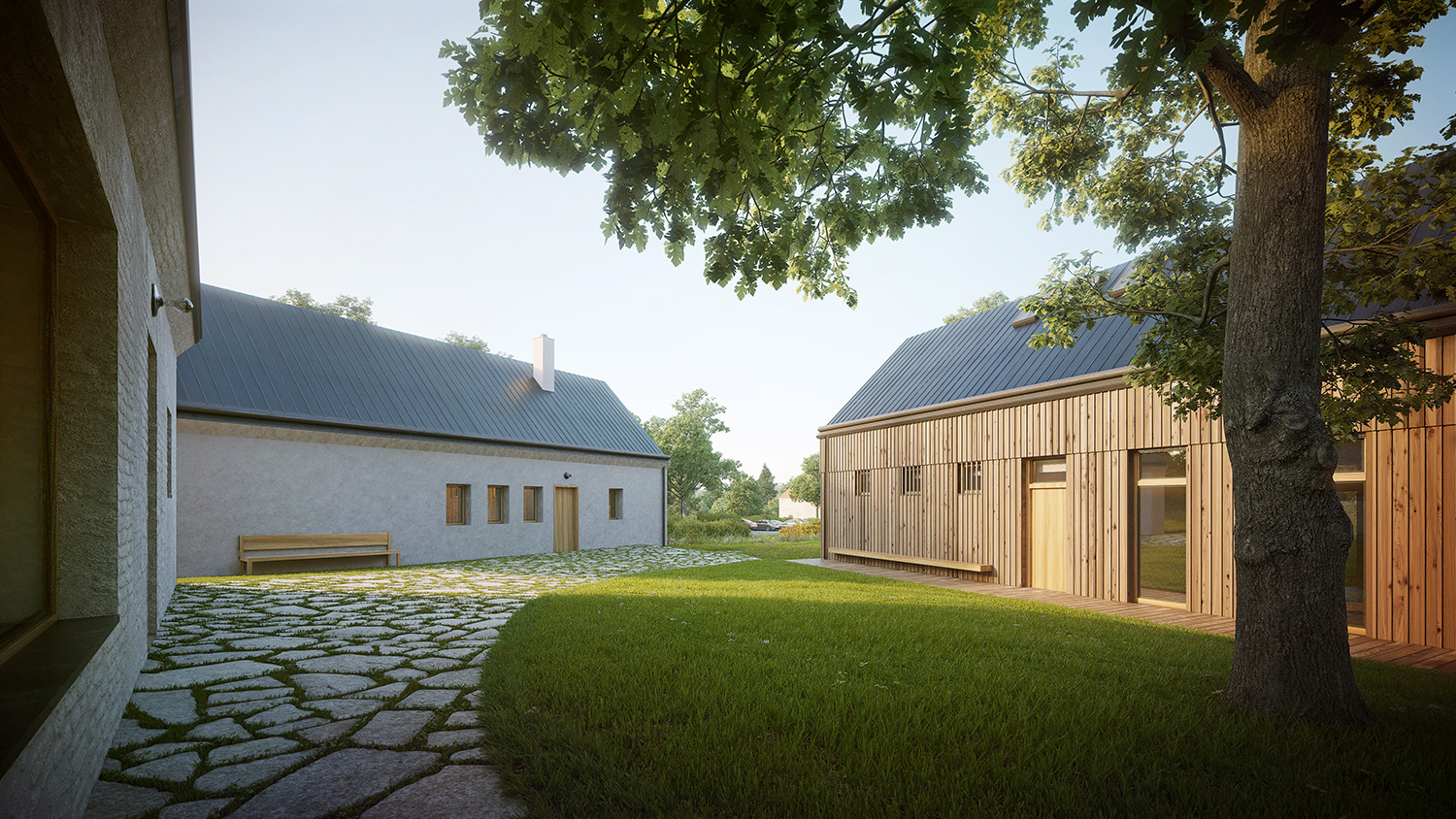 There is a restaurant on the ground floor of the main building and an apartment hotel on the first floor. The second lower building on the other side of the courtyard hosts individual workrooms for supporting activities within the courtyard - workshops, a shop selling local products and a fruit-drying chamber in the attic. A barn located in the back of the courtyard closes the whole area and provides a multi-purpose hall as well as a view of the gardens.
The second set of houses includes three more buildings - a teahouse, a workshop house with an herb-drying chamber and a yogahouse.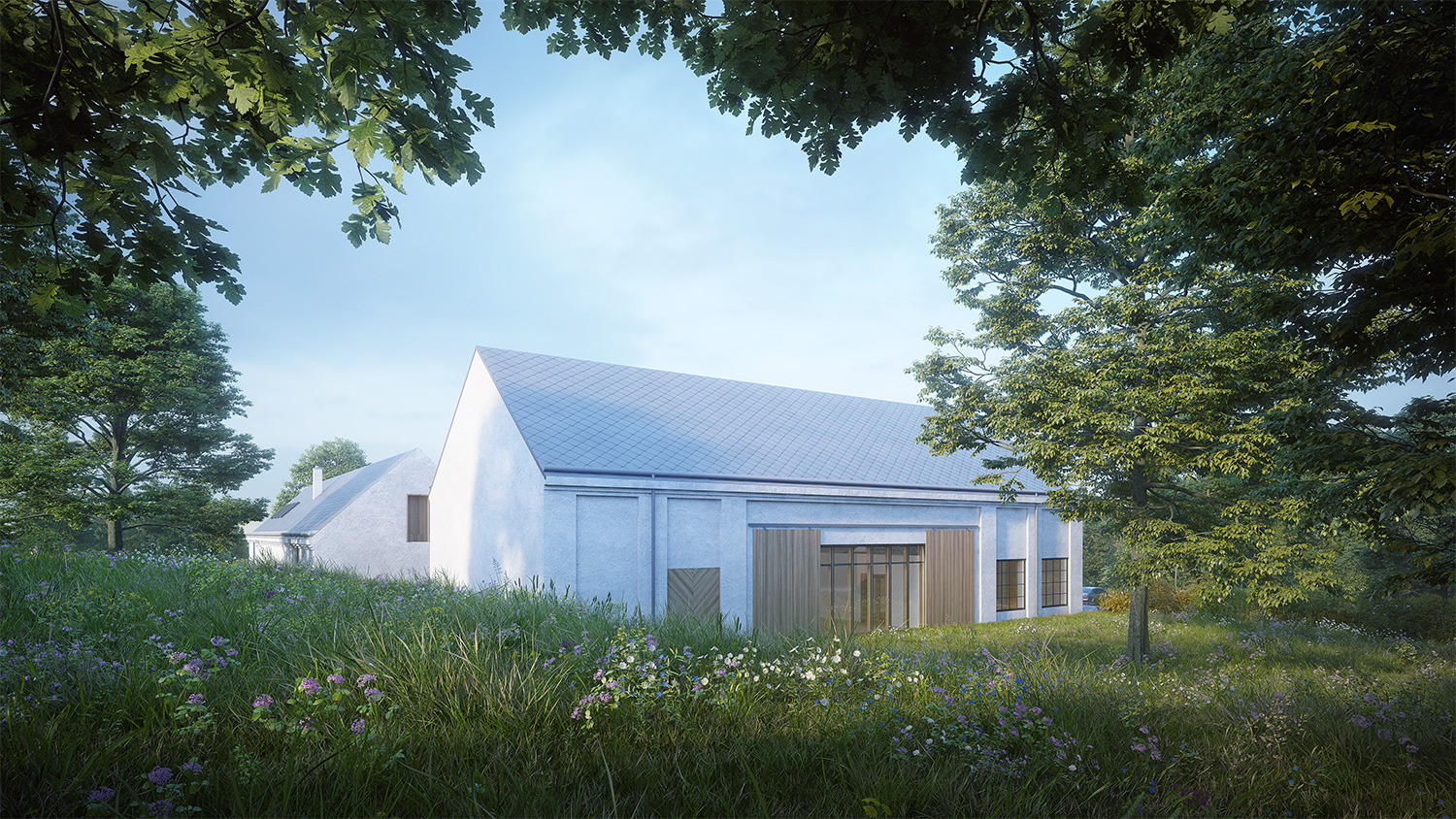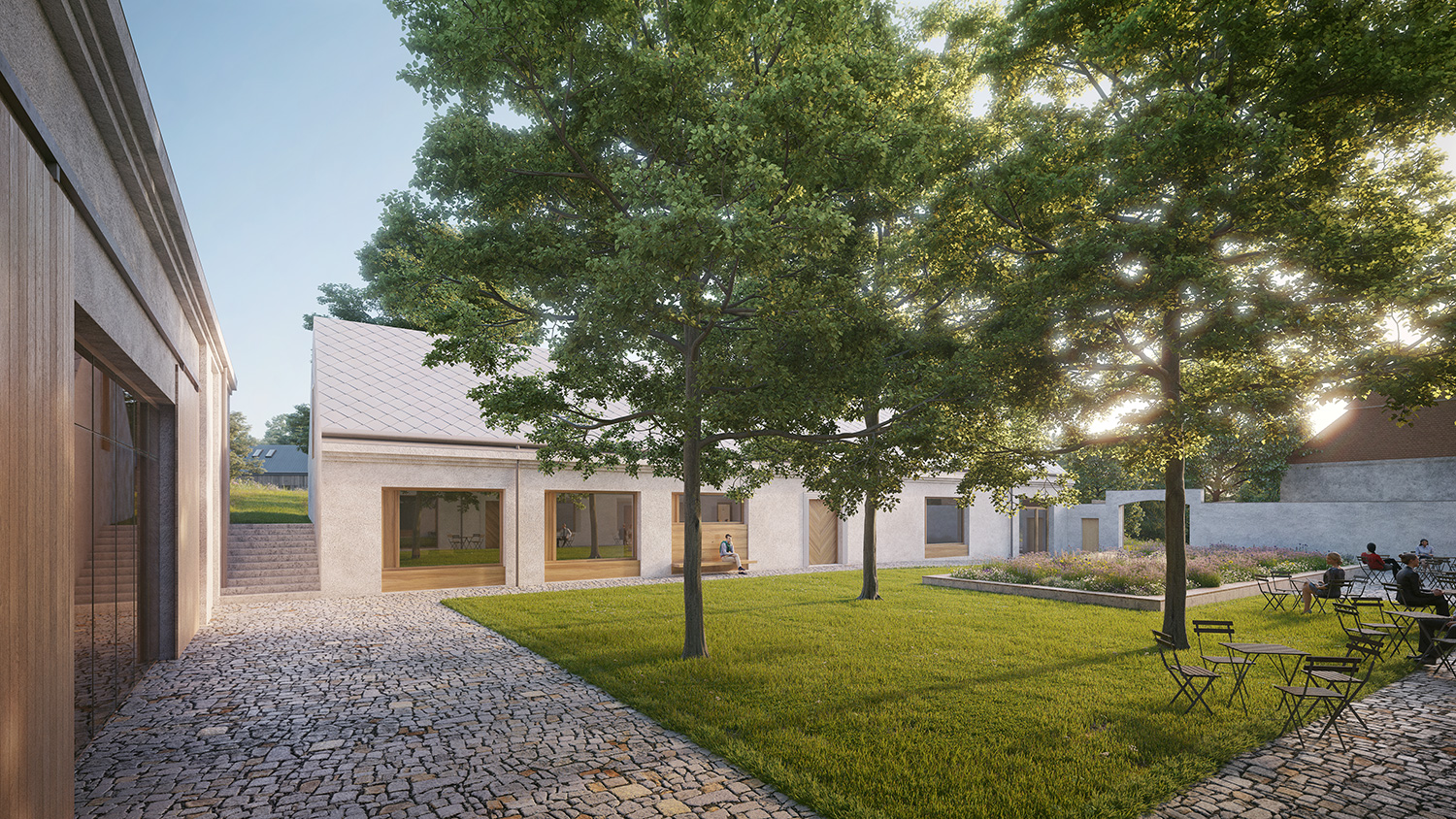 This study consists of the farmstead project as well as of other partial projects concerning the surrounding landscape, such as a design of the garden and an orchard, revitalization of ponds and brooks, renovation of pathways and allowing access to the whole area.