Addressing the broader context, we propose new streets that would be connected to the existing ones, a new square with the former tall brick chimney, a new railway overpass and a footbridge over the railway.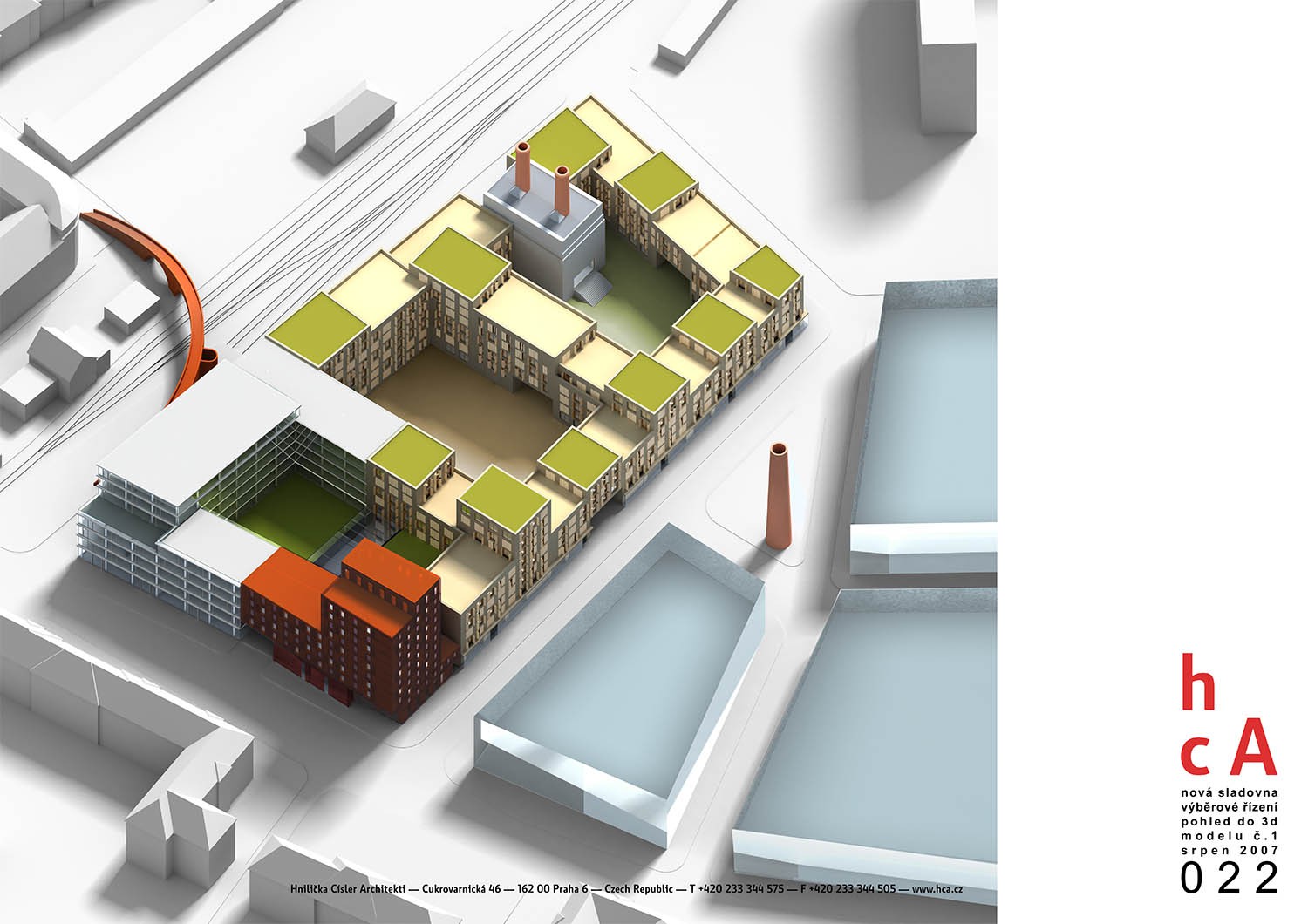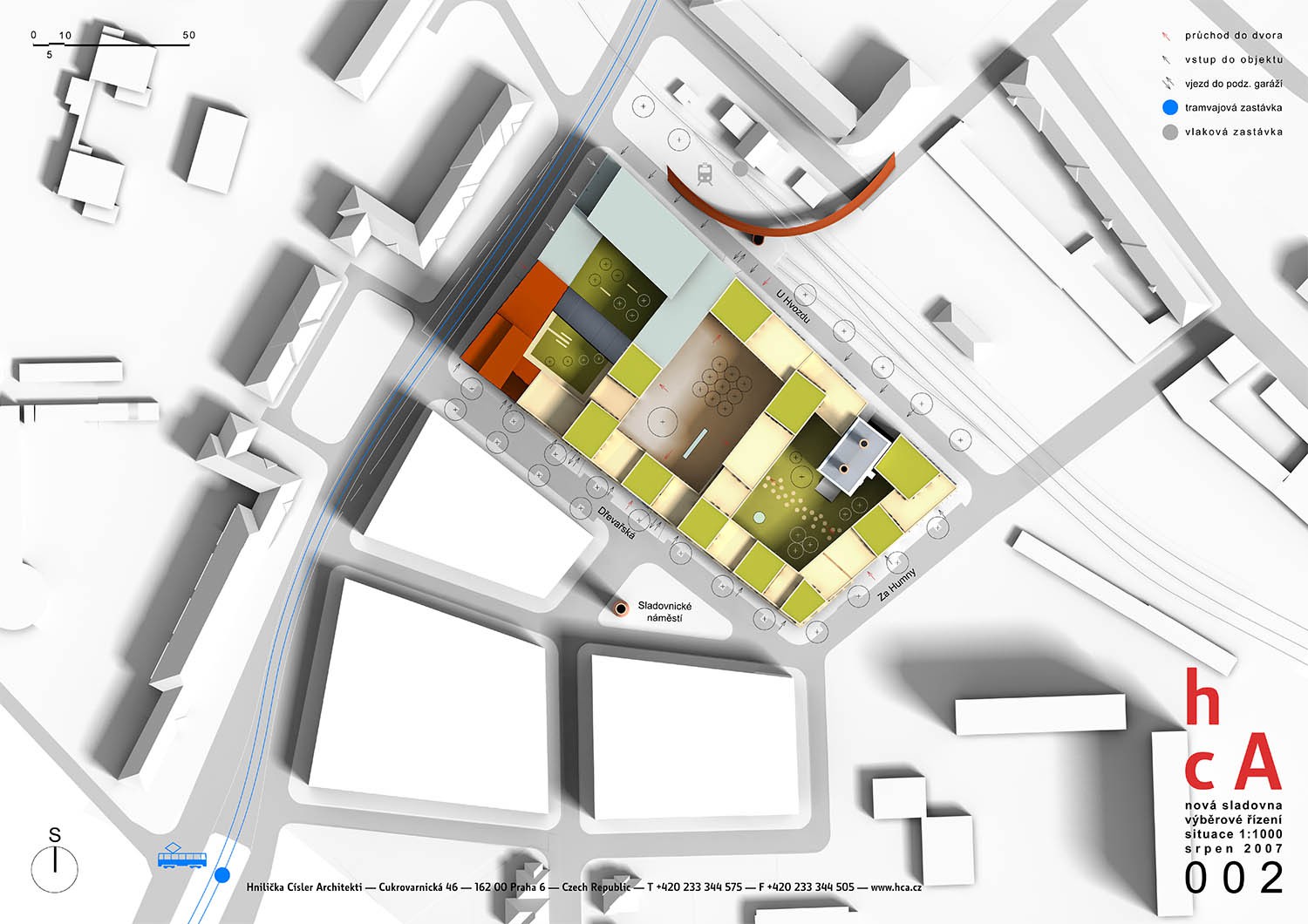 The outline of the project creates a city block with three courtyards. City block is a centuries-proven building form that has many advantages in compact urban developments. It allows to construe large volumes with relatively low buildings; standalone buildings would require much larger building setback and hence a much higher number of storeys even with smaller built-up are.
Our city block is open and accessible though over two-storey tall gates so as not to act as a barrier; nevertheless, it is closed enough to create a pleasant quite are in the interior that is insulated from the ambient noise and provides a unique atmosphere.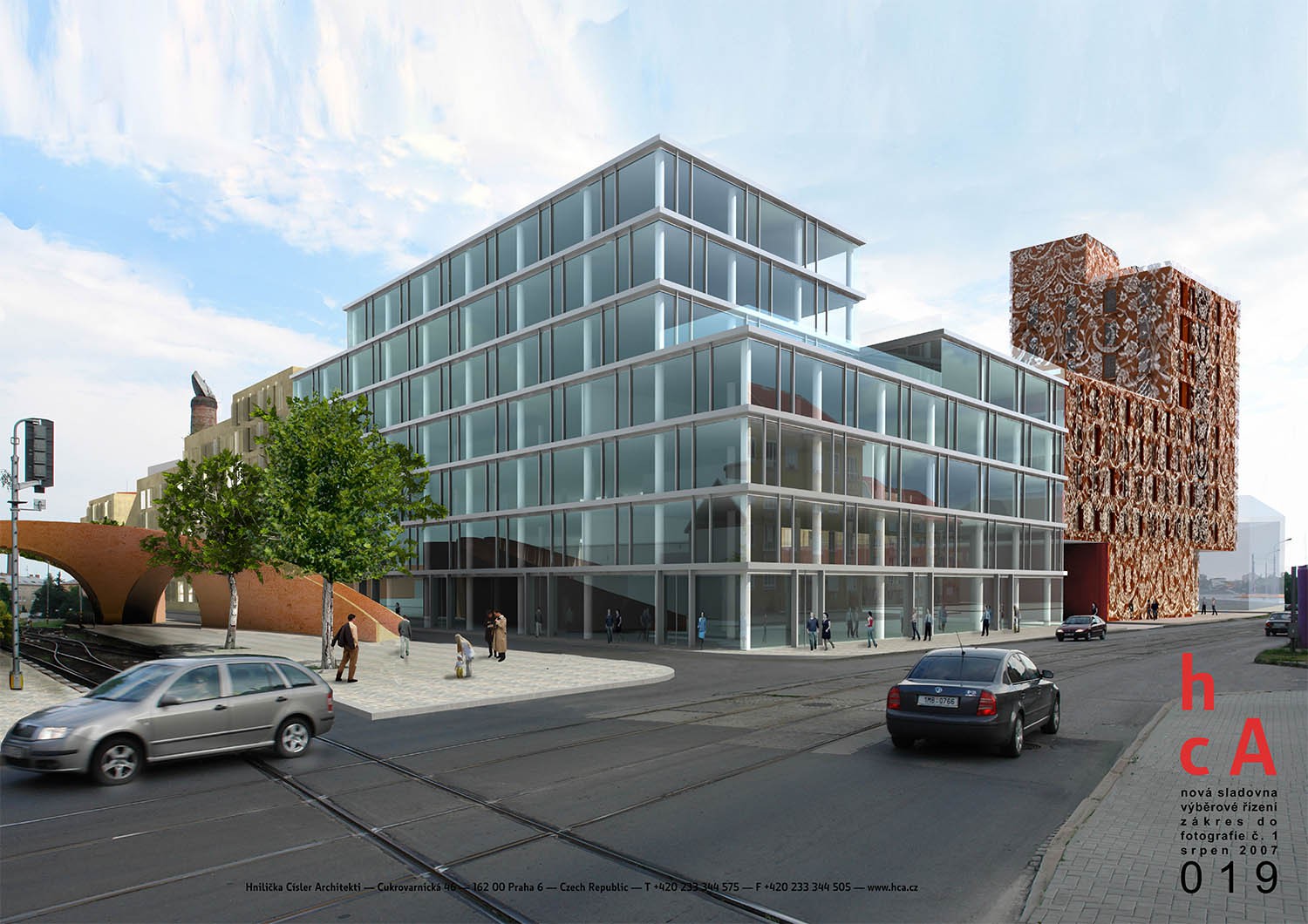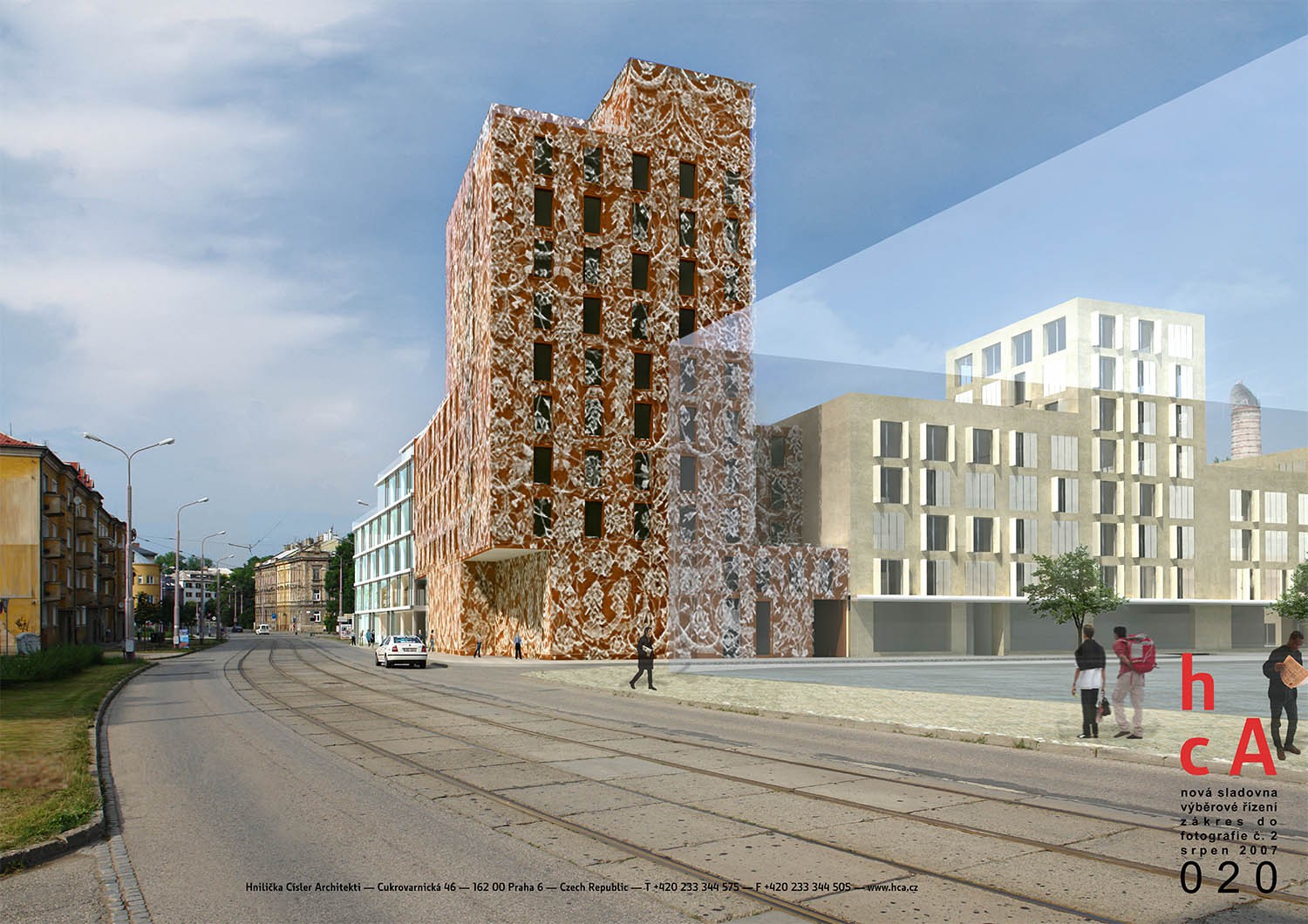 On the corner of Wolkerova Street on the access road from Brno, we propose to build a hotel shaped as a tower. This will be the only building taller than than the neighbouring houses, constituting one of the so called "primary elements of the city." The tower will emphasize the corner of the newly built-up area, while at the same time serving as a welcome-sign on the access road to the city centre. An administrative building is placed on the corner of Wolkerova Street and the railway line.
On the other lots along the perimeter and in the internal wings, there will be apartment buildings, which are gradually reduced to the level of four floors. The residential part of the block is connected to the original malting kiln with tall chimneys, which recedes from the street line, giving notice of something extraordinary. We propose to retain the kiln as a memorial of the malt production. It consists of two huge arched spaces terminated by two massive chimneys; we plan to use its interior for exhibitions, conferences, theatre performances and other cultural events.