The square will provide enough space for development of a rich city life. The city is being formed especially by its inhabitants and a living city is formed by their movement. People want to be where the atmospere is alive and their concentration increases the economic potential of the place.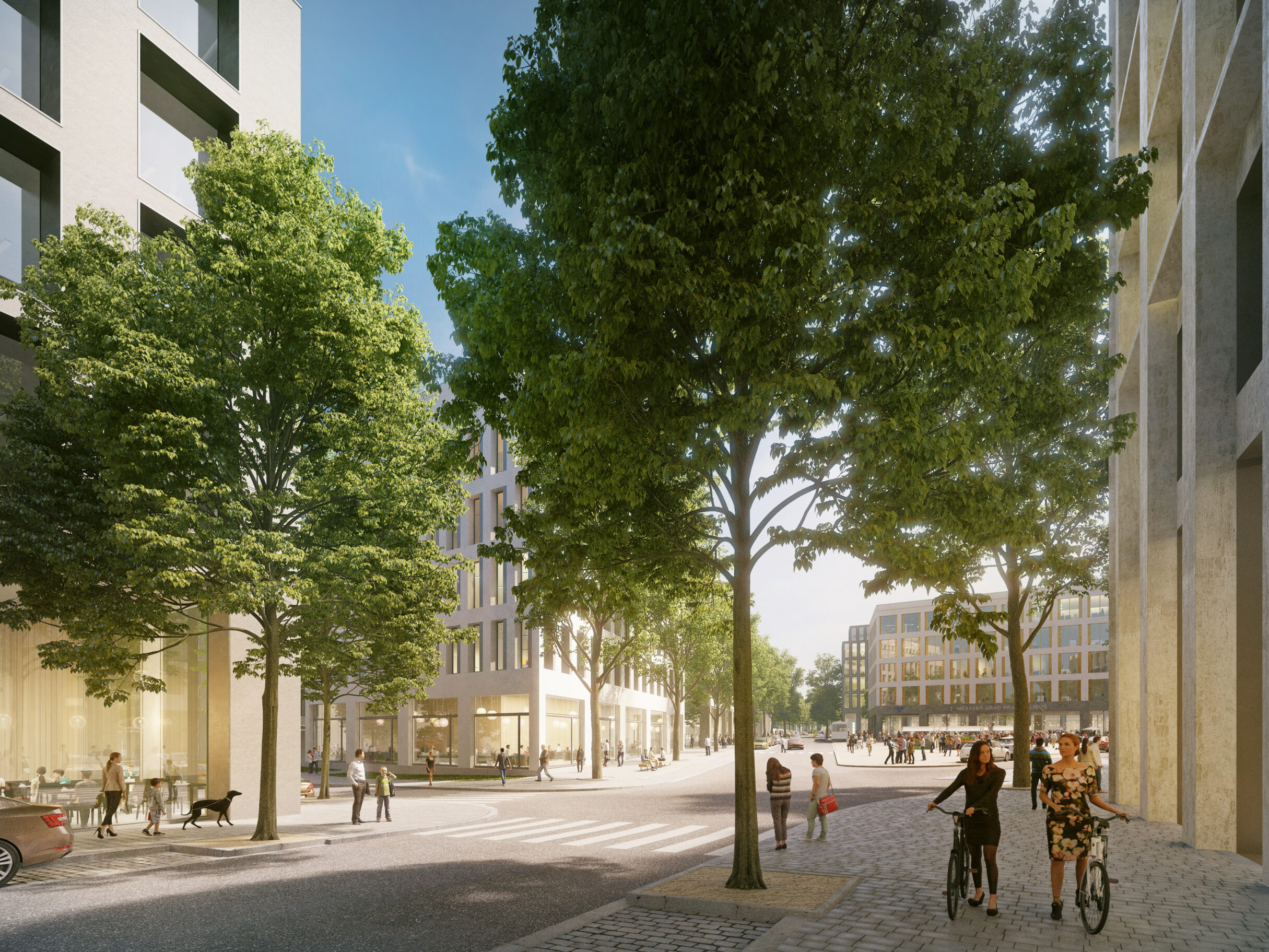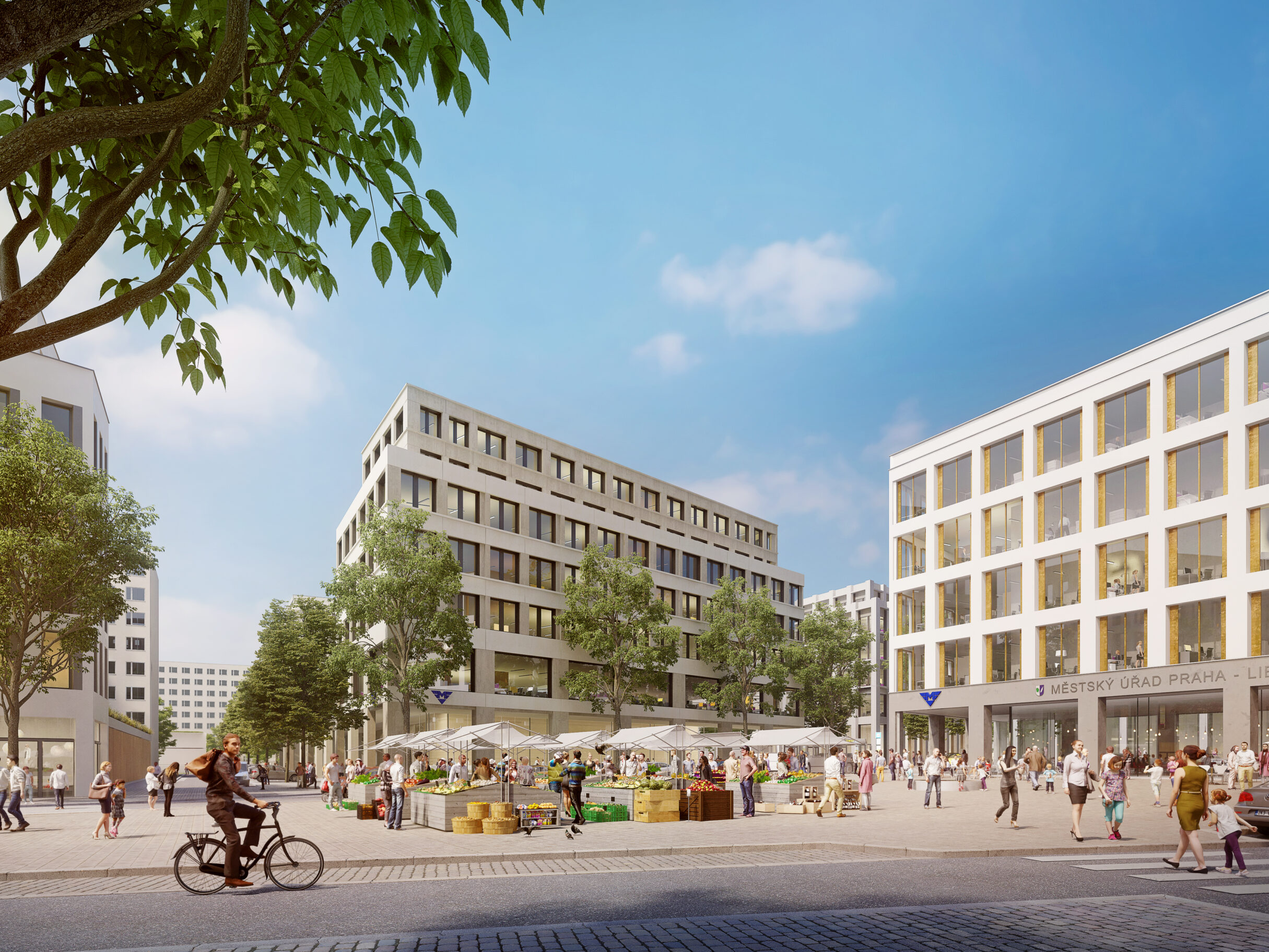 The area around the planned Písnice metro station is a gateway to the city for suburban transport coming from the southeast direction. At present, the territory is divided by busy Libušská street into two parts, residential and industrial. Písnice Square will become a central public space of the ​​district - a true local center that will add to other public spaces in the territory. These spaces will be connected by streets with trees and will provide a pleasant and spatially variable backdrop for living.
Different standards meet here, from the smallest single family houses, through tall prefabricated houses to horizontally large halls. For the new development, we propose to define urban blocks, which will help to unite the territory. The proposed metro station will bring new development potential to the area as well. The existing range of functions will be supplemented by new opportunities for work and housing, new public buildings, services, shops and places to rest. We propose to create a new main square to be a heart of this new development.