The proposal envisages that the current hilltop of Šibeničný vrch and the adjacent ridge will remain free to allow 360-degree views of the surrounding countryside. The new development will be concentrated on the western slope in order to minimize traffic demands and to be as close as possible to the town of Žiar nad Hronom and other "civilization". This solution will reduce traffic demands, noise pollution and pollution of the remaining part of the territory, where recreational potential and the construction of an experimental ecological village are expected.
The individual car traffic is not expected within the recreation area, the design works with pedestrian access and limited availability for supplies delivery only.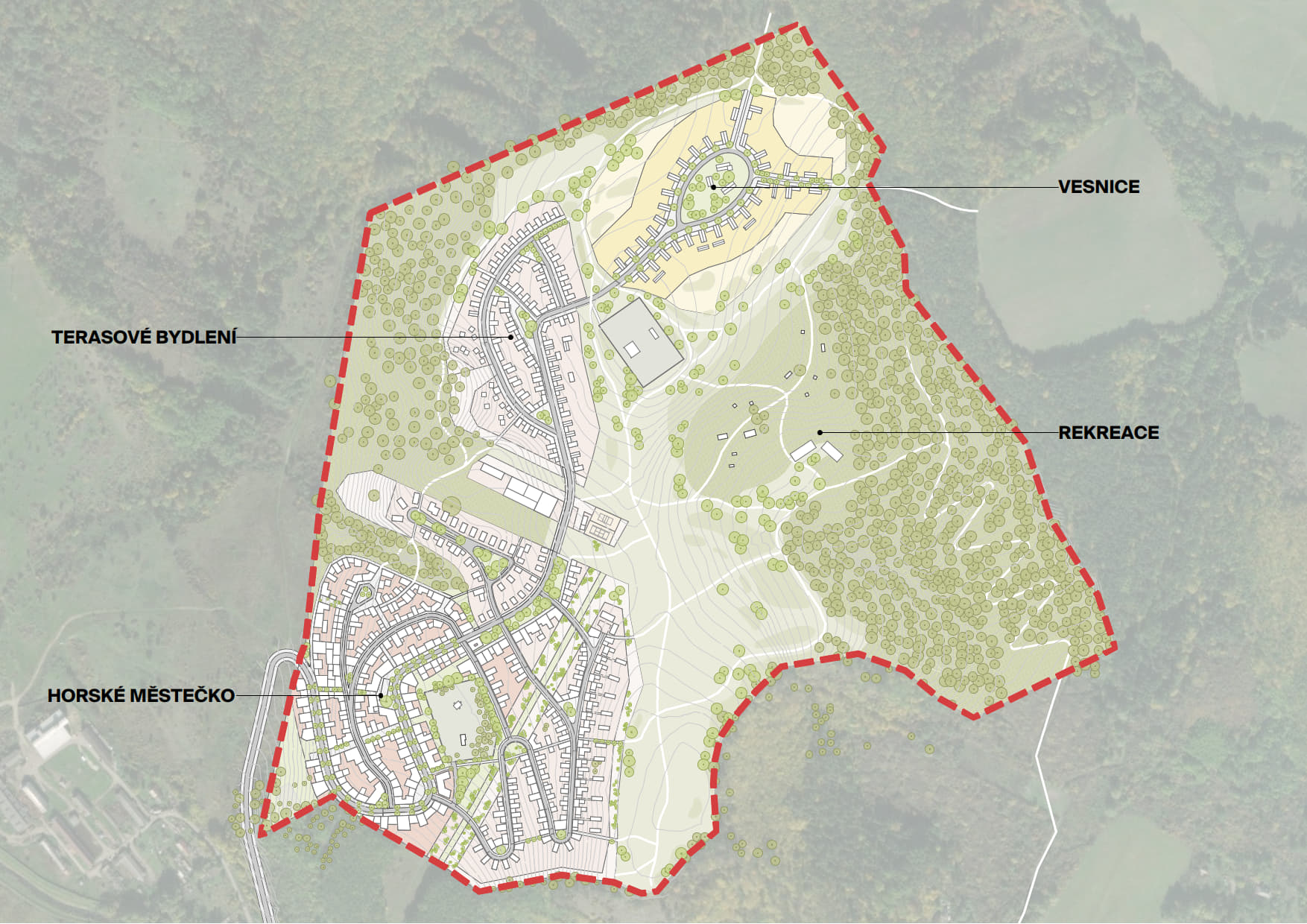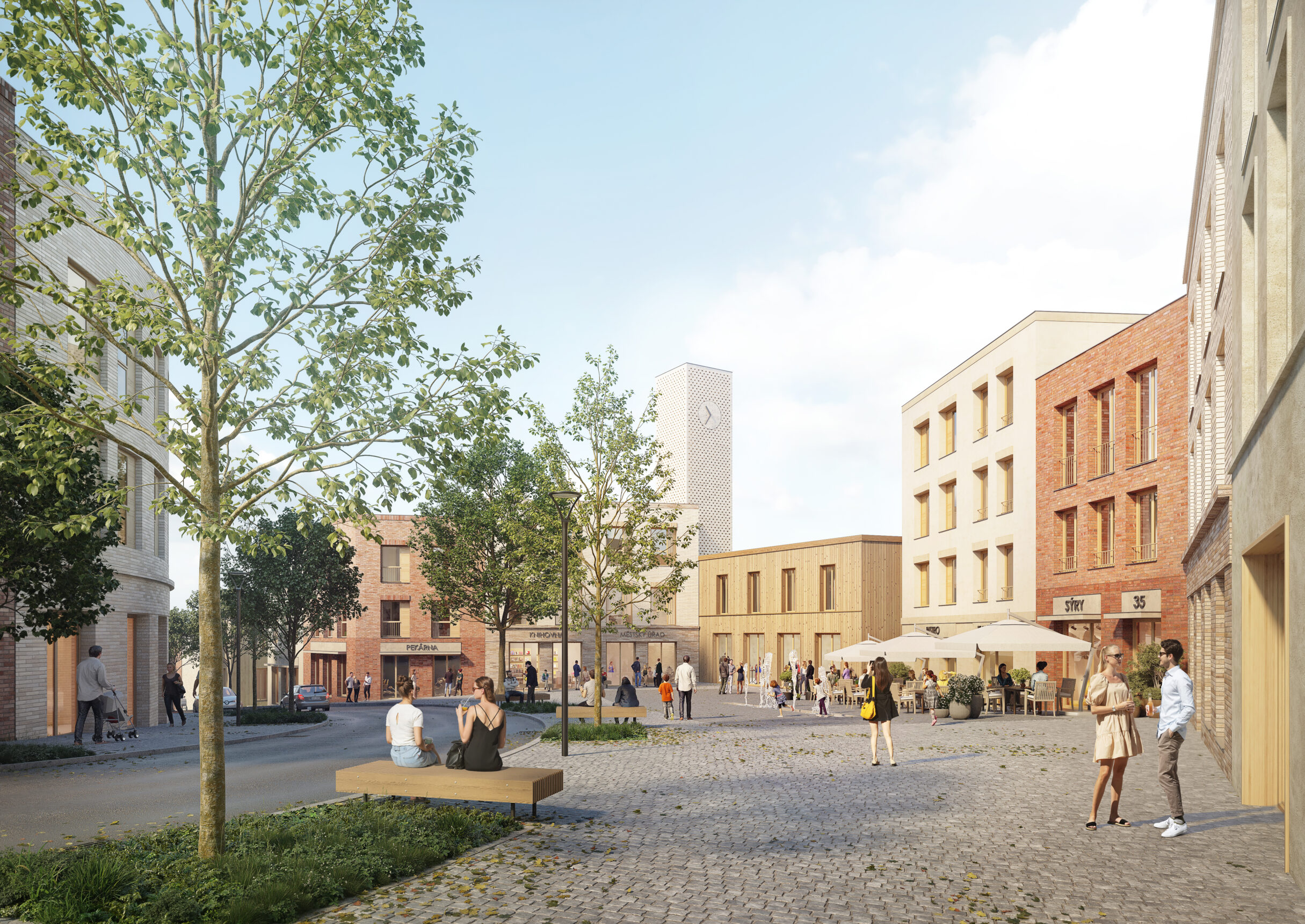 In the part called "The Mountain town", a small-scale compact development is being considered, which will respond to the slope of the terrain. In the middle of it streets and squares with small shops, services, restaurants and a café will be found. The town should provide basic civic amenities, including a school and kindergarten, and offer job opportunities as well.
In the part of the terraced housing, there is a space for various forms of typology of buildings with green residential roofs using the terrain configuration. The proposal envisages a transfer of the buildable capacity of the spatial plan to these two areas and the release of the remaining part of the territory, which will have a quieter and nature-close character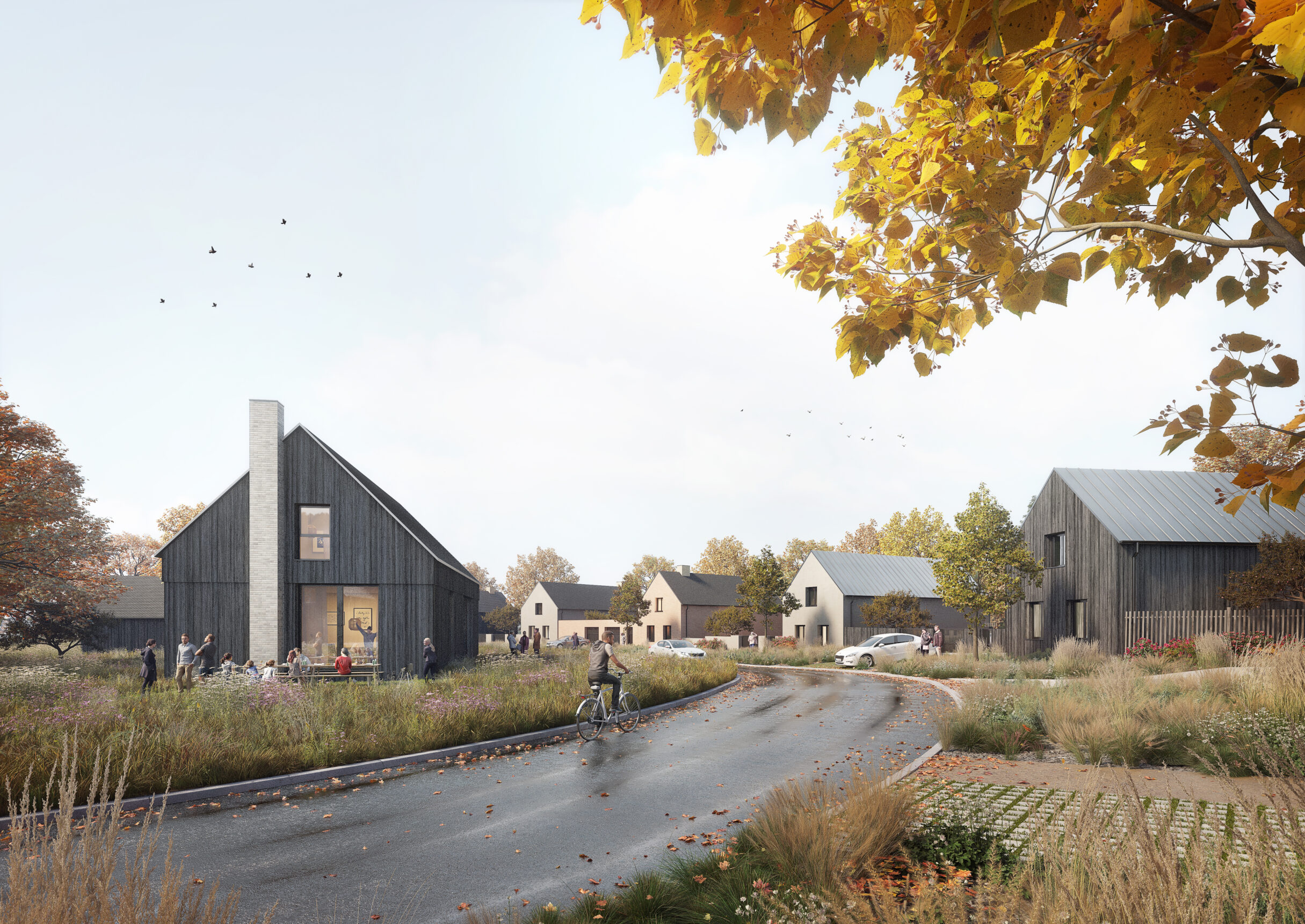 The outermost flat part area behind the second reservoir will be occupied by an experimental ecological village, in which sustainable forms of farming will be tested.
The recreation area offers opportunities to relax in nature in privately-owned or rented cabins freely distributed in the forest park. Furthermore, the construction of small spa buildings, sanatoriums and schools in the countryside, small gymnasiums for meditation, yoga practice, corporate team building events and the like are being considered here. The recreation area is large enough to be divided into several green islands and accommodate different uses. In all cases, however, they will only be accessible on foot from the valley. Supply will only be possible to a limited extent using narrow natural-material roads.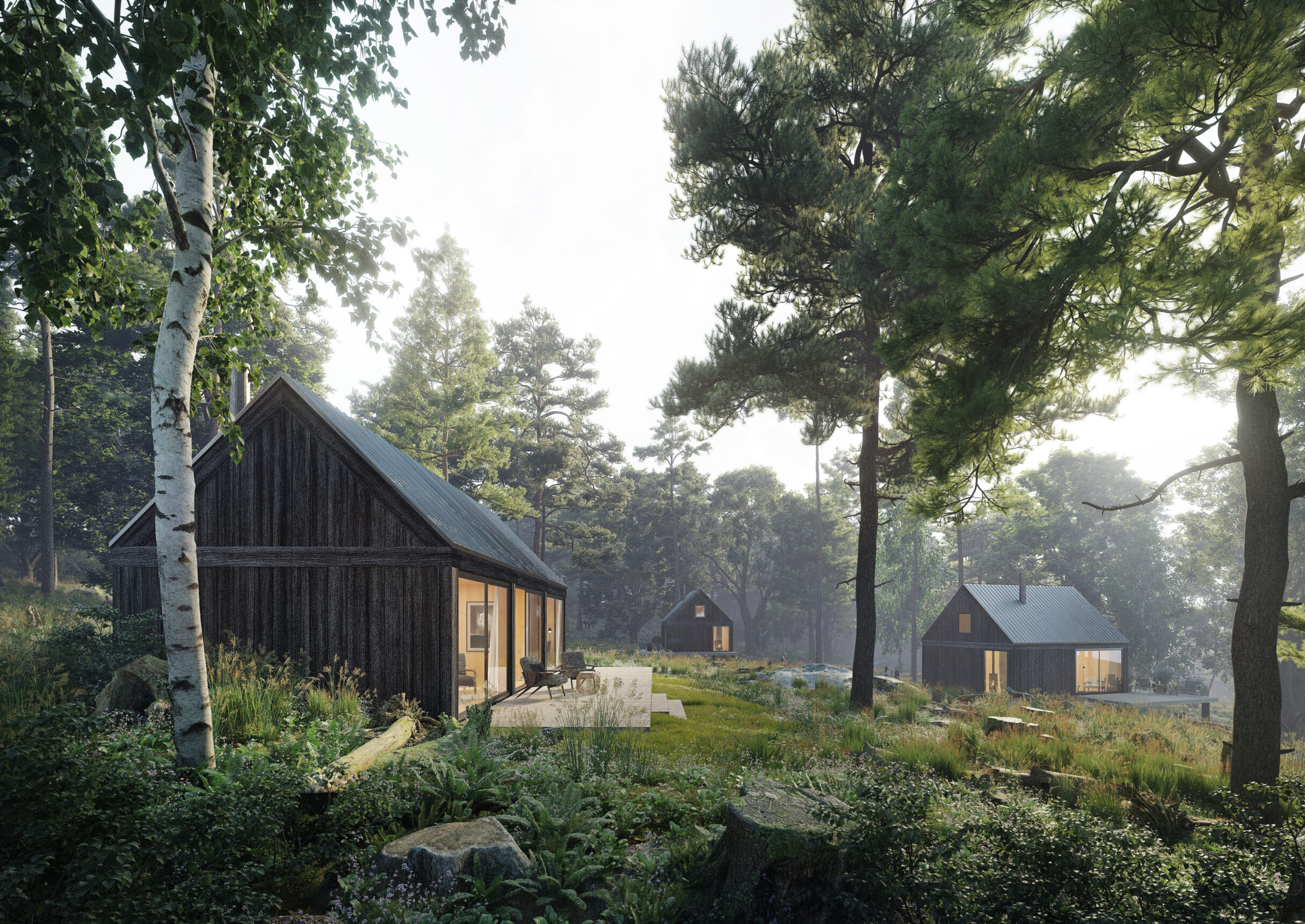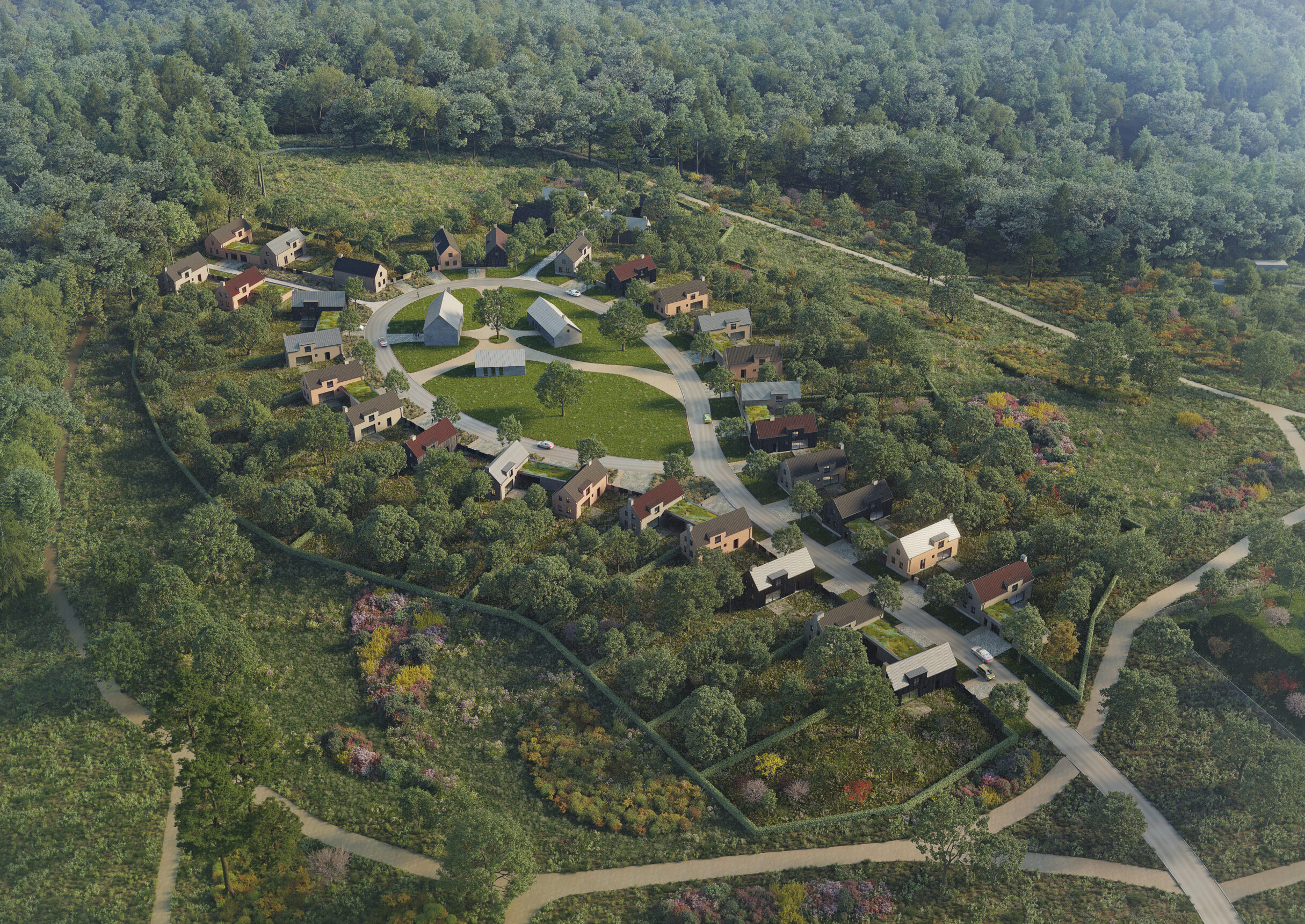 The beauty of the contemporary landscape directly encourages walking and contemplation. For this purpose, the existing paved paths and educational walkways will be supplemented with other paths with the possibility of stopping according to the significance of the places.
Covering the area with individual houses on such a large scale, as was considered in the spatial plan, does not make economic sense in this form as well as it is not very sensitive to the countryside.