The importance of the military barracks area exceeds beyond the borders of the site – by improving the quality of the communal area we are creating a public space, which corroborates the significance of the barracks for the city itself. The training grounds in the center of the military barracks area get transformed into a green field, which, due to use of gravel lawn, may serve as a recreational or sports facility, as well as a site for markets or fairs several times a year.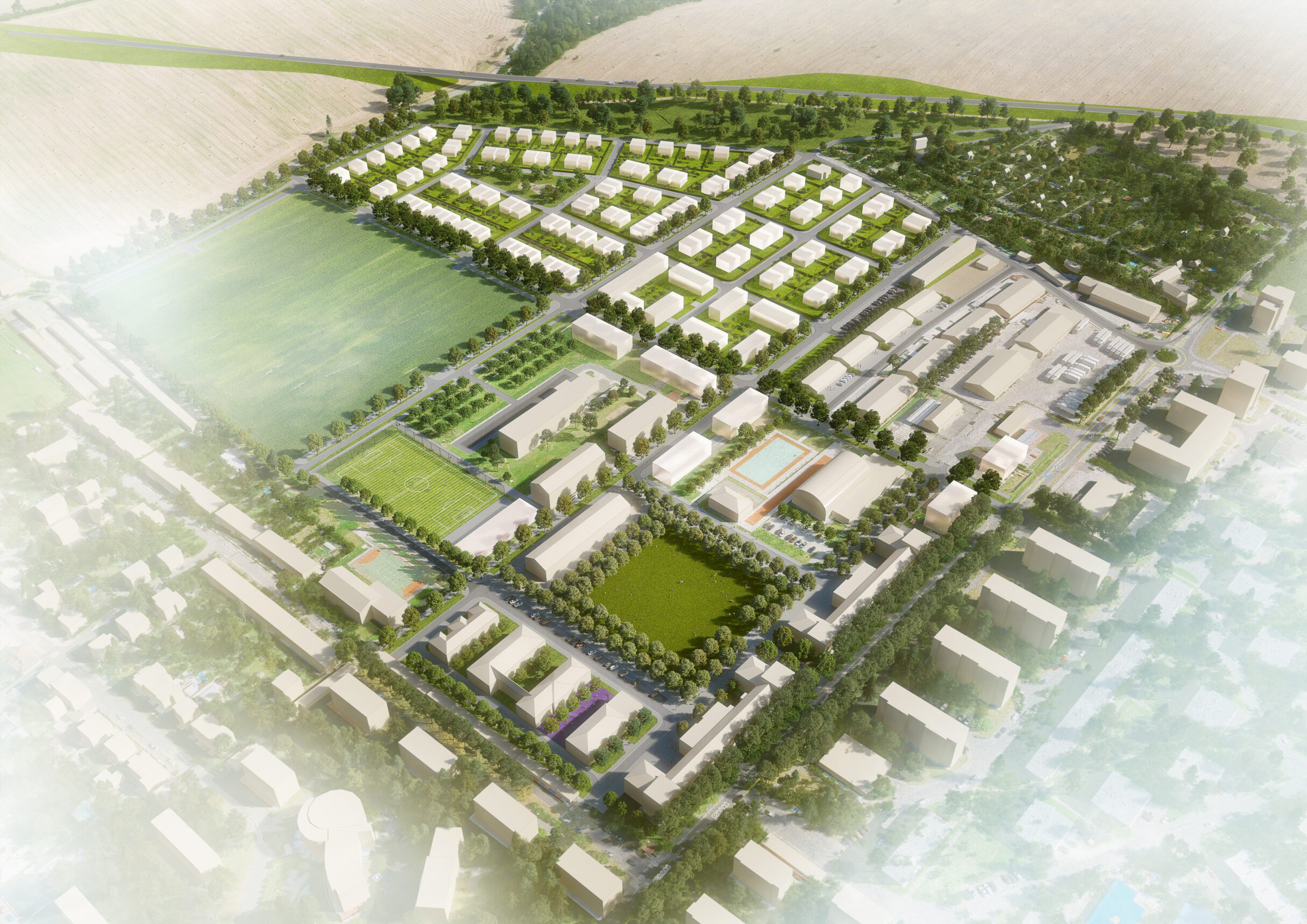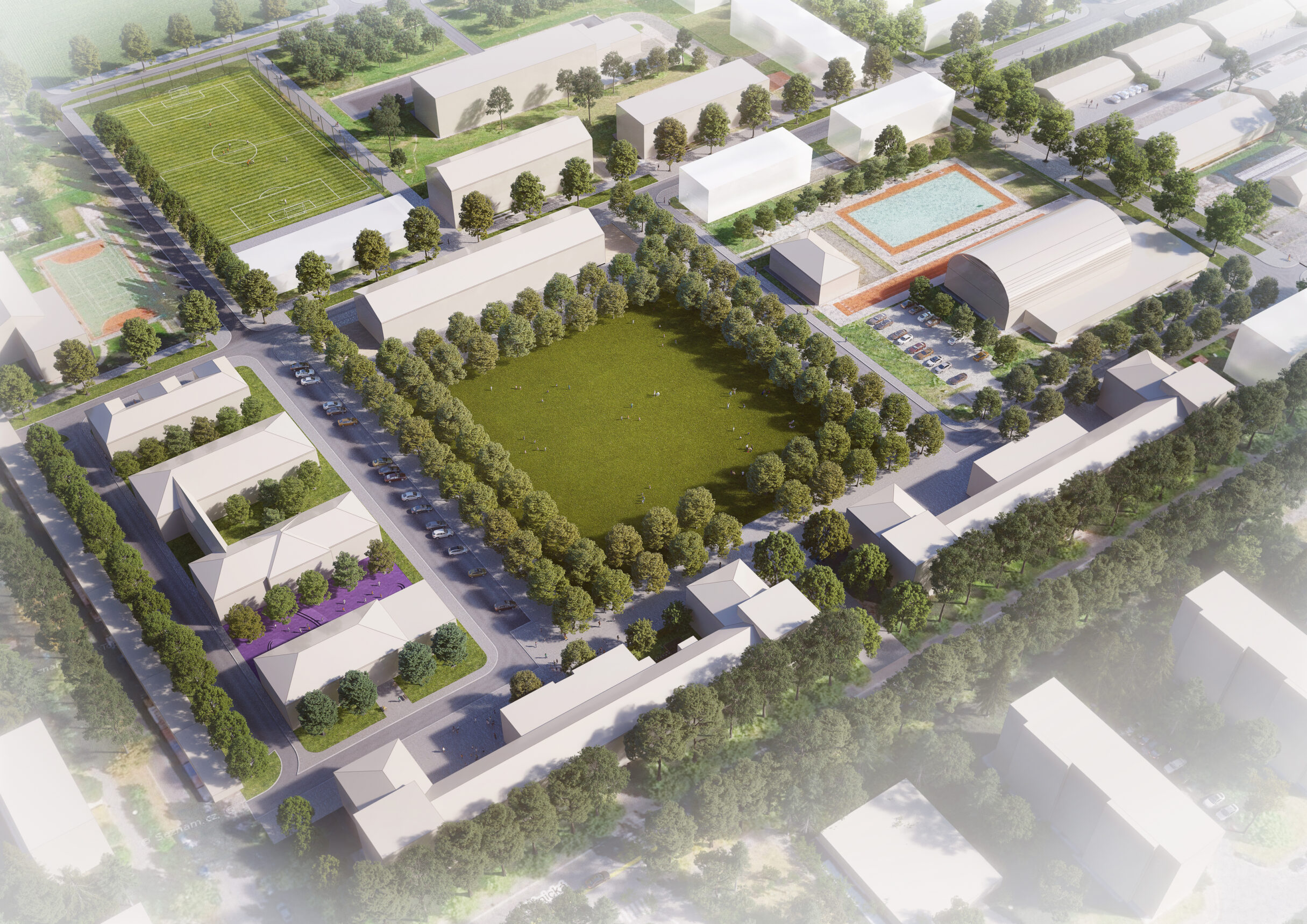 We propose building a new residential area with a combination of apartment, terraced and individual family houses of reasonable density, in order to achieve efficient utilization of available land and to create potential for an attractive public space.
Our proposal is to expand the industrial zone with new functions, such as start-ups or workshops. Rainwater gets collected on the premises thanks to a system of green belts, contour furrows and polders, which allows for local seepage of the water and also contributes to the sustainability of the project.