The magic formula of a well-functioning city consists of proper mixture of functions and right density in connection to carefully designed public spaces. Instead of the usual solitaires approach represented by a tower-in-the-park in the peripheries, which is to be found in almost every city, we are consciously designing the traditional urban fabric with clearly defined streets and plazas.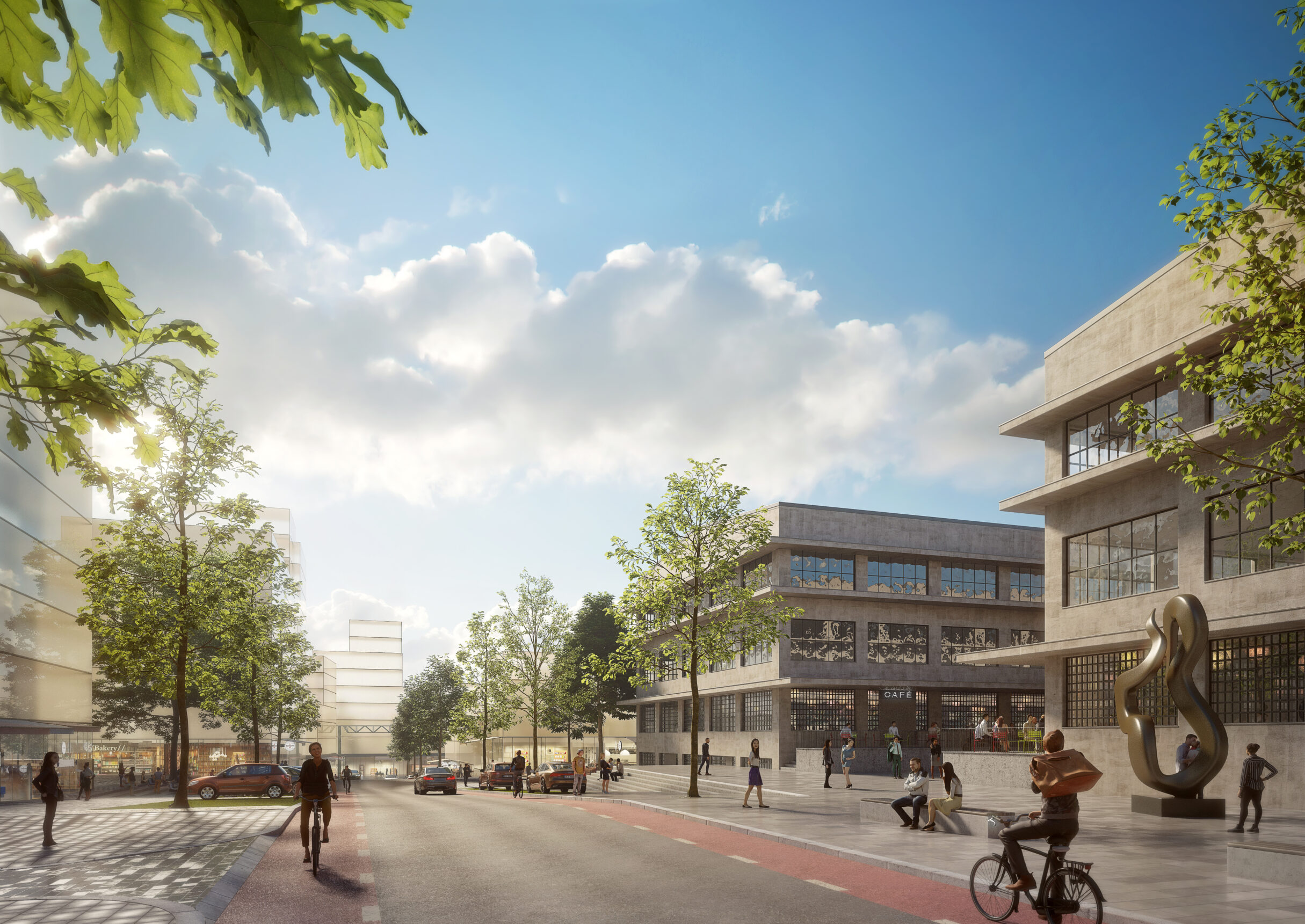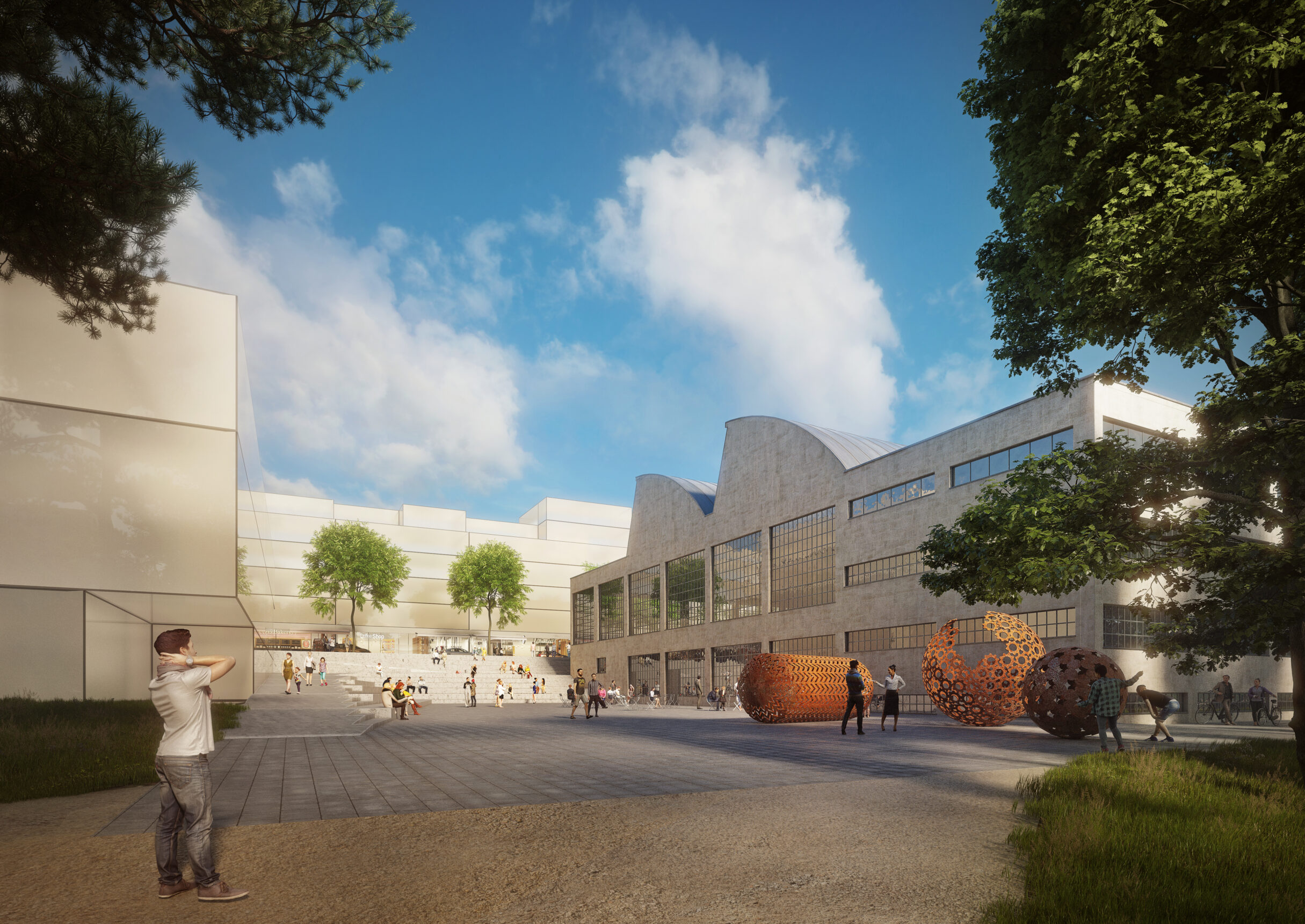 We do care about the pedestrians and their viewpoint rather than the one from a helicopter or from a fast-going car. Our intention is to create a quarter with short walking distances to all amenities of the daily life in the close proximity of the Rokytka park. We intend to create a city, not periphery.
In order to achieve a feeling of "being a part of the place´s organism" instead of being lost somewhere in the middle of nowhere, we design rather short streets and close vistas. The combination of streets and plazas creates a continuum of public spaces where borders of the visual scene play a key role.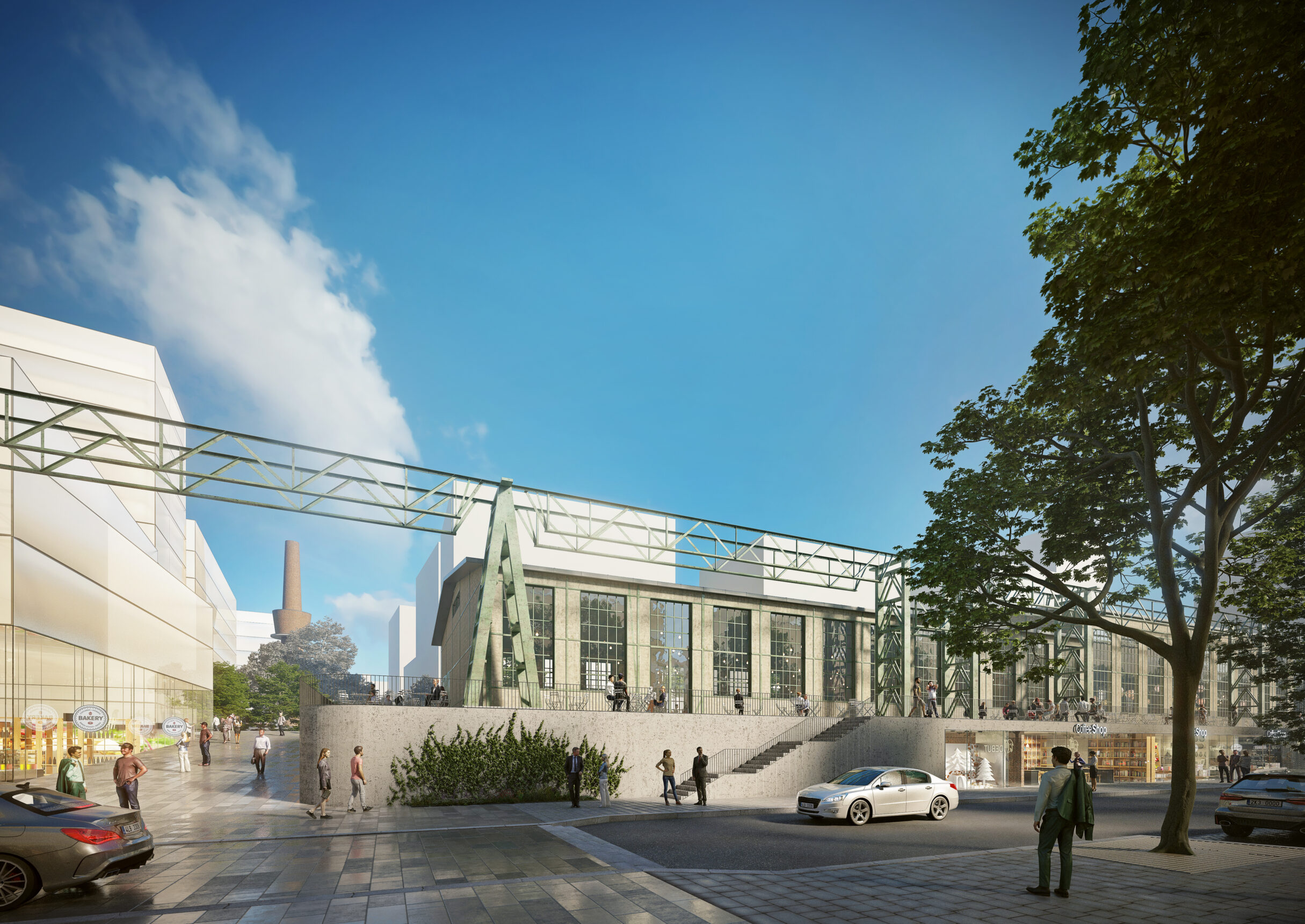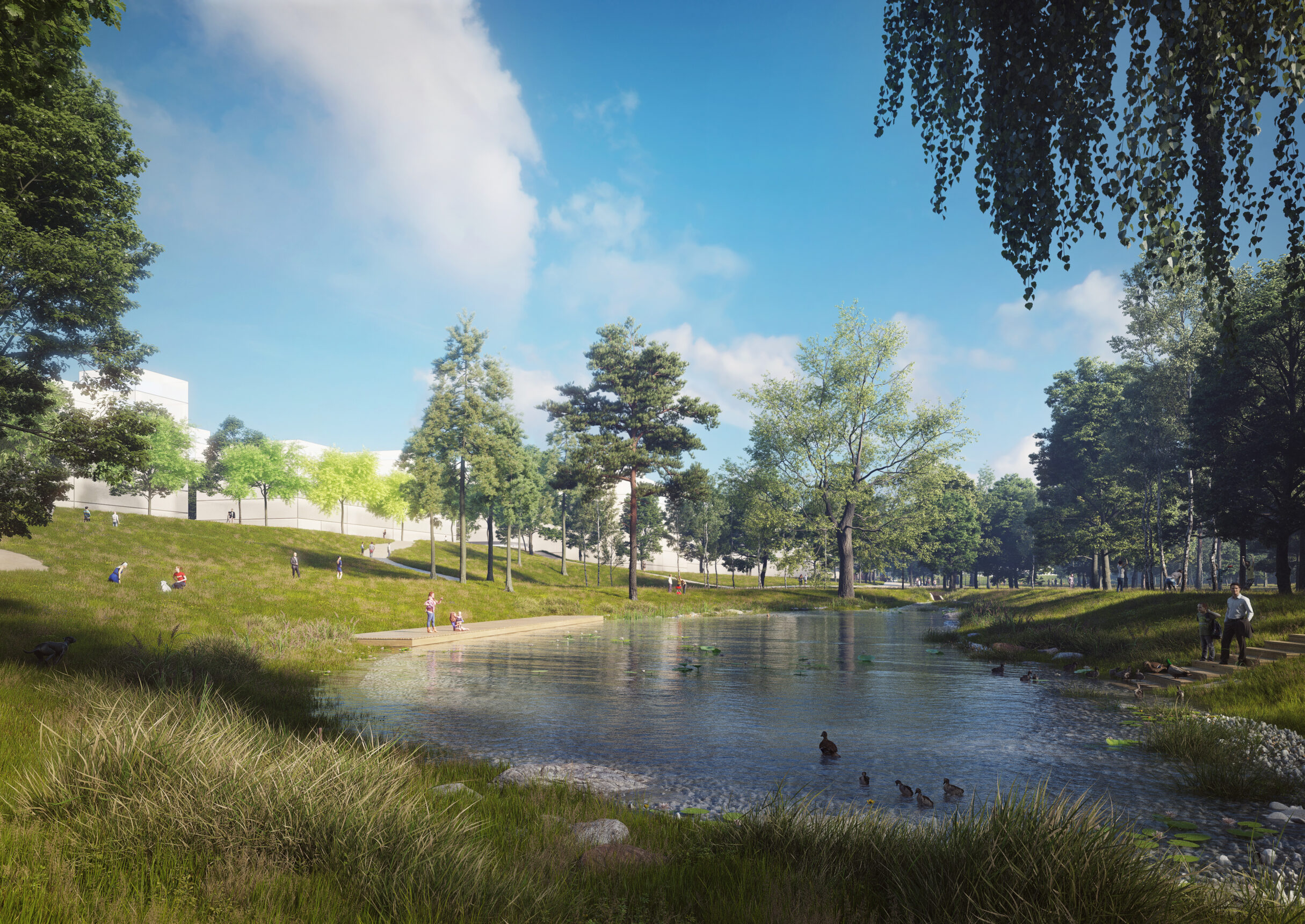 The higher density on the north allows to free up the south part of the area near Rokytka creek where a new beautiful park will emerge. The quality of this park is supported by its large size along the valley. Upper positioned street situated under the treetops offers nice views downhill to the creek.
Existing industrial halls present a very large-scale building volumes almost like medieval cathedrals within the old city fabric. Therefore, the new development shall be rather divided into smaller volumes in order to support the uniqueness of these historical monuments. Every industrial hall´s main entrance relates to a larger plaza, which shows its whole beauty on a big scale and way more intensively as if the hall would be free-standing.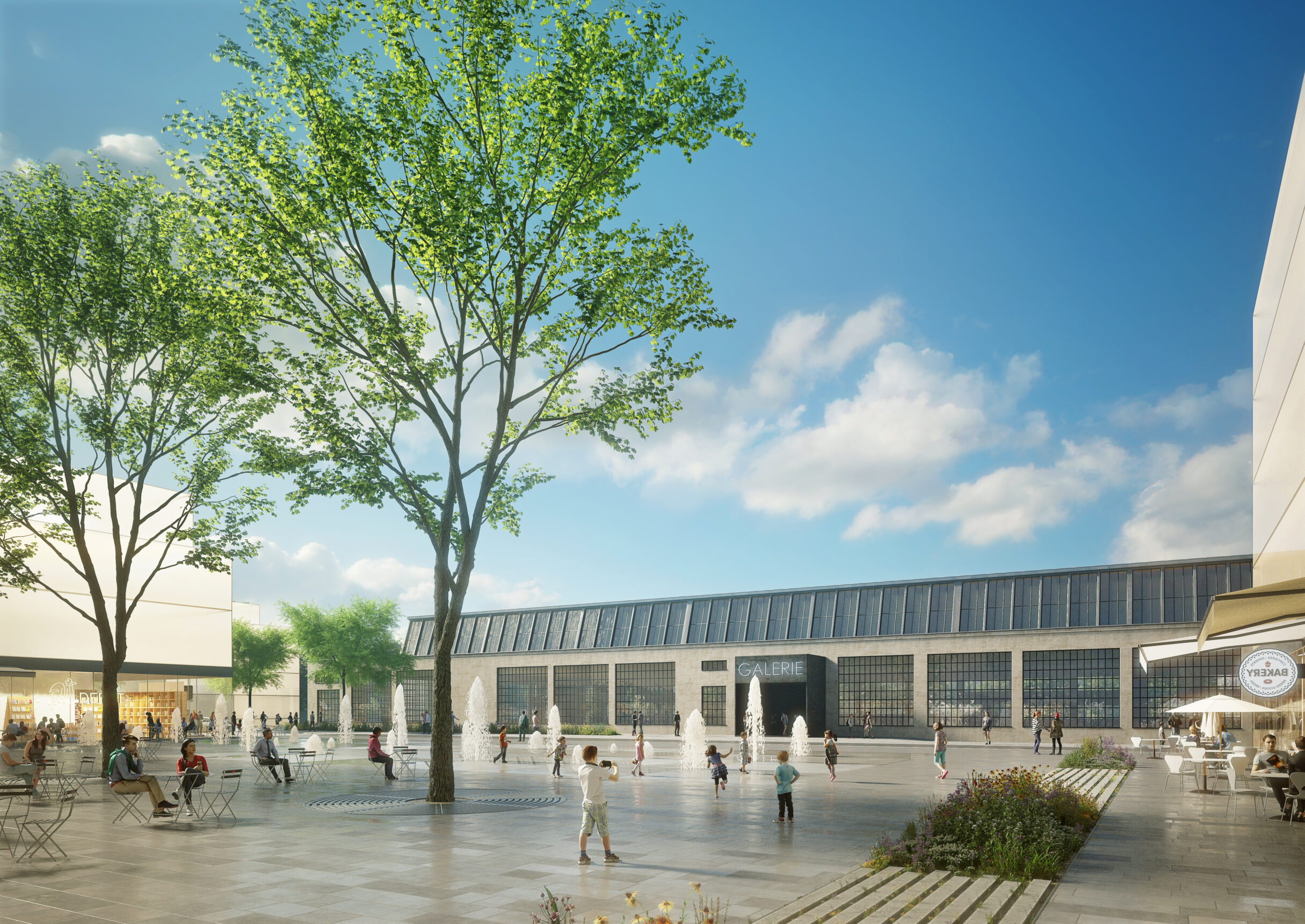 A car is a part of modern daily life, which makes the quality of the urban space for children and the elderly not easy to harmonize. In order to offer better opportunities for pedestrians, the whole development is divided into several super-blocks with regularly mixed streets on the perimeter only. Inside the blocks the pedestrian traffic prevails and cars enter only in special cases, much like to a pedestrian zone.