We articulate the magnificent living space of the garden outlined by the monumental facade, the terrace and the roof overhang, which is connected with the high main internal living space. The house faces the garden, protecting the comfort and privacy of its inhabitants. We elevate the original terrazzo stairs to the level of one of the main features of the house, adding a new terrazzo.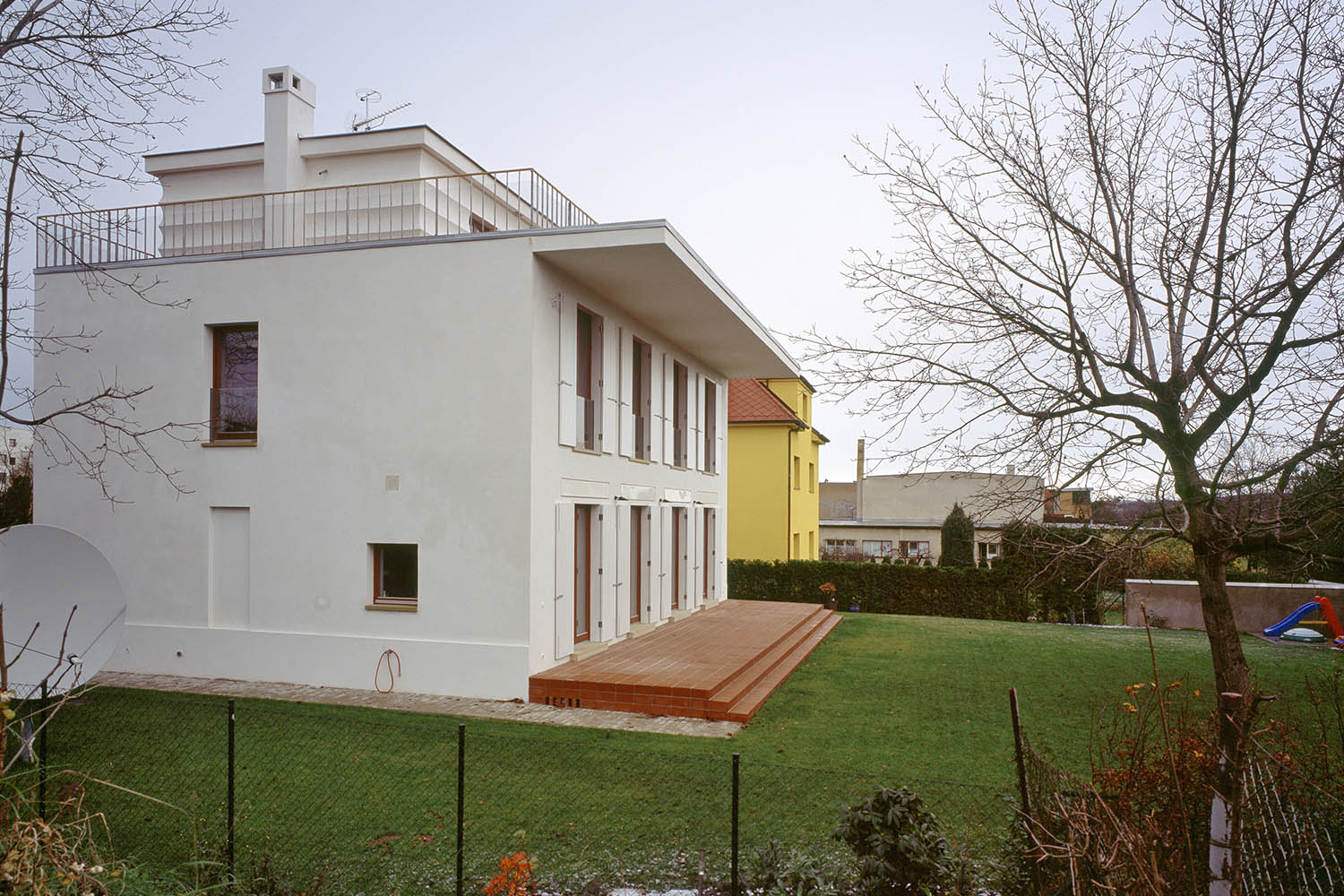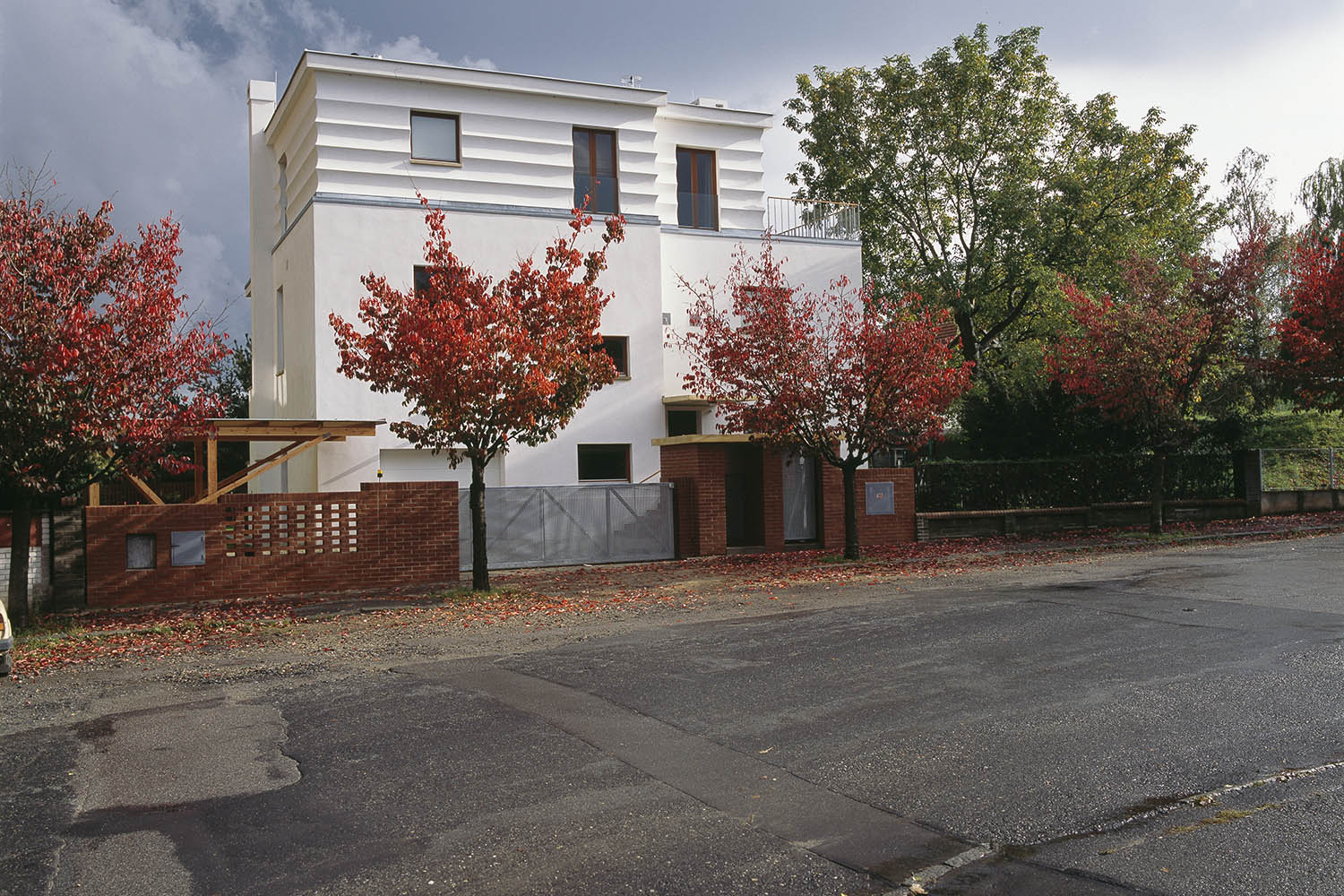 We confirm the locally typical use of brick exterior. Our "reconstructive" approach is reflected also in the architecture's minimalist language. We use noble and expensive materials in rational and moderate way.
We are not afraid of a new sense of order that resonates with the timeless character of the place – one of the oldest settlements in the Bohemian Basin. At a time when the cities sprawl into the landscape, we believe that the relatively small Bohemia has a great potential for renovating abject but beautifully located houses – indeed houses located in locations that according to the experience and the tradition are the best places for living. We love to build beautiful houses in place of old shacks and shanties.