We have singled out two individual units within the area in development. Their layout is based on clear delimitation of the private and public space by a street line. This provides the public spaces with a strong identity.  In reaction to the topography and the natural character of the place we created softly curved streets. The streets create one shared space within each unit. Instead of a monotonous street we created a succession of five small squares with mature trees.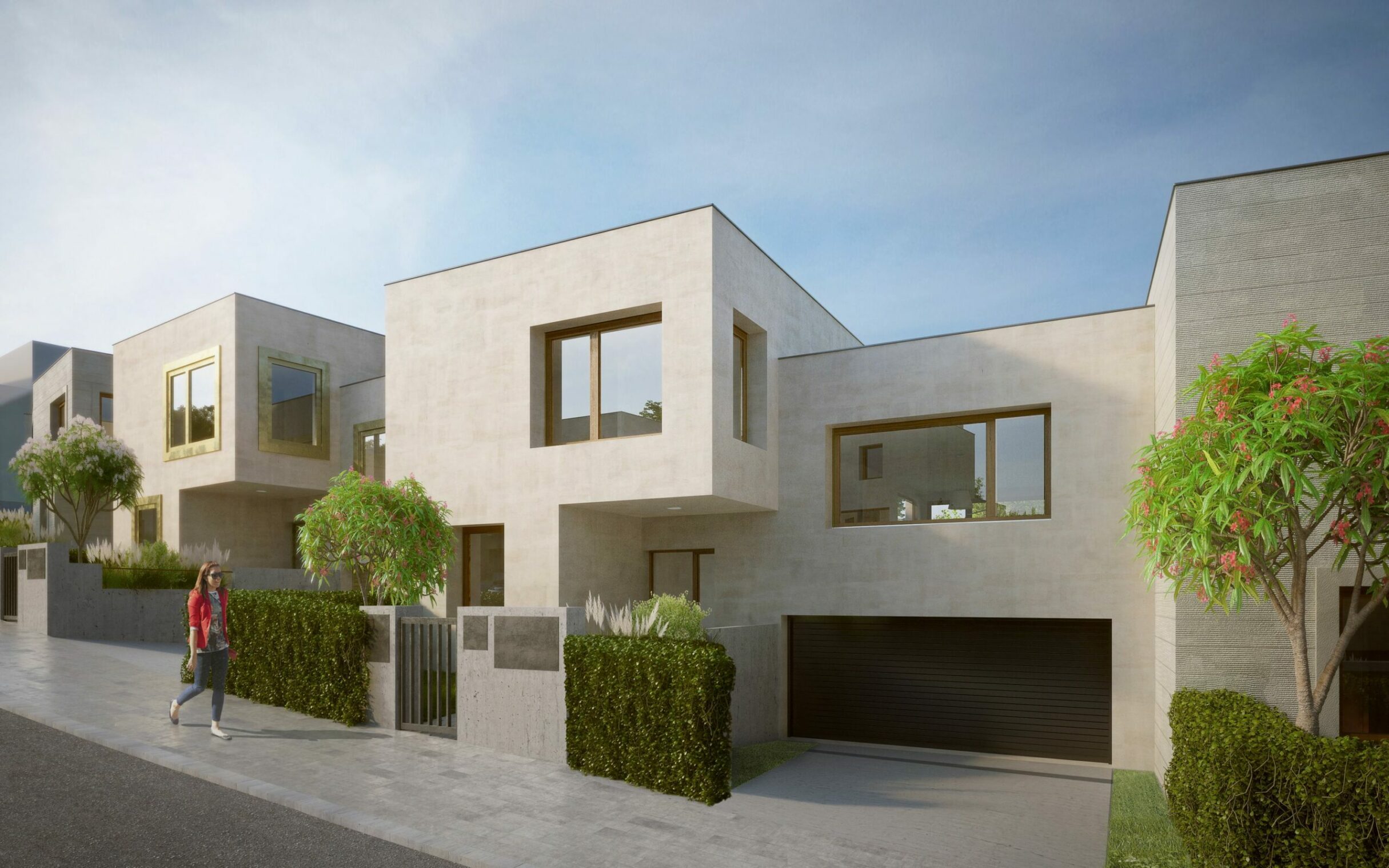 The smaller zone is created by houses placed in a radial around a small square. Along the main street there are apartment houses and on the slope there are luxury villas with a view of the city centre. In the second, larger zone, there are terraced houses situated along the sloping road. The altitudinal and ground plan layout of the houses divides their volume into smaller units.
Both horizontal and vertical curvature of the terrain creates a unique space between the buildings. The garages are partly embedded under ground, pushing the living area half a floor above the street level. This way, there is a good view of the street from the house but not vice versa. The altitudinal arrangement provides each house with views of the landscape, which are not blocked by the neighbouring houses.