These features, together with the good connection to the outer metropolitan ring road, as well as the planned modernization of the railroad and construction of the metro and tram lines make good conditions for developing the location into a true urban neighbourhood, rather than a suburban or periphery district.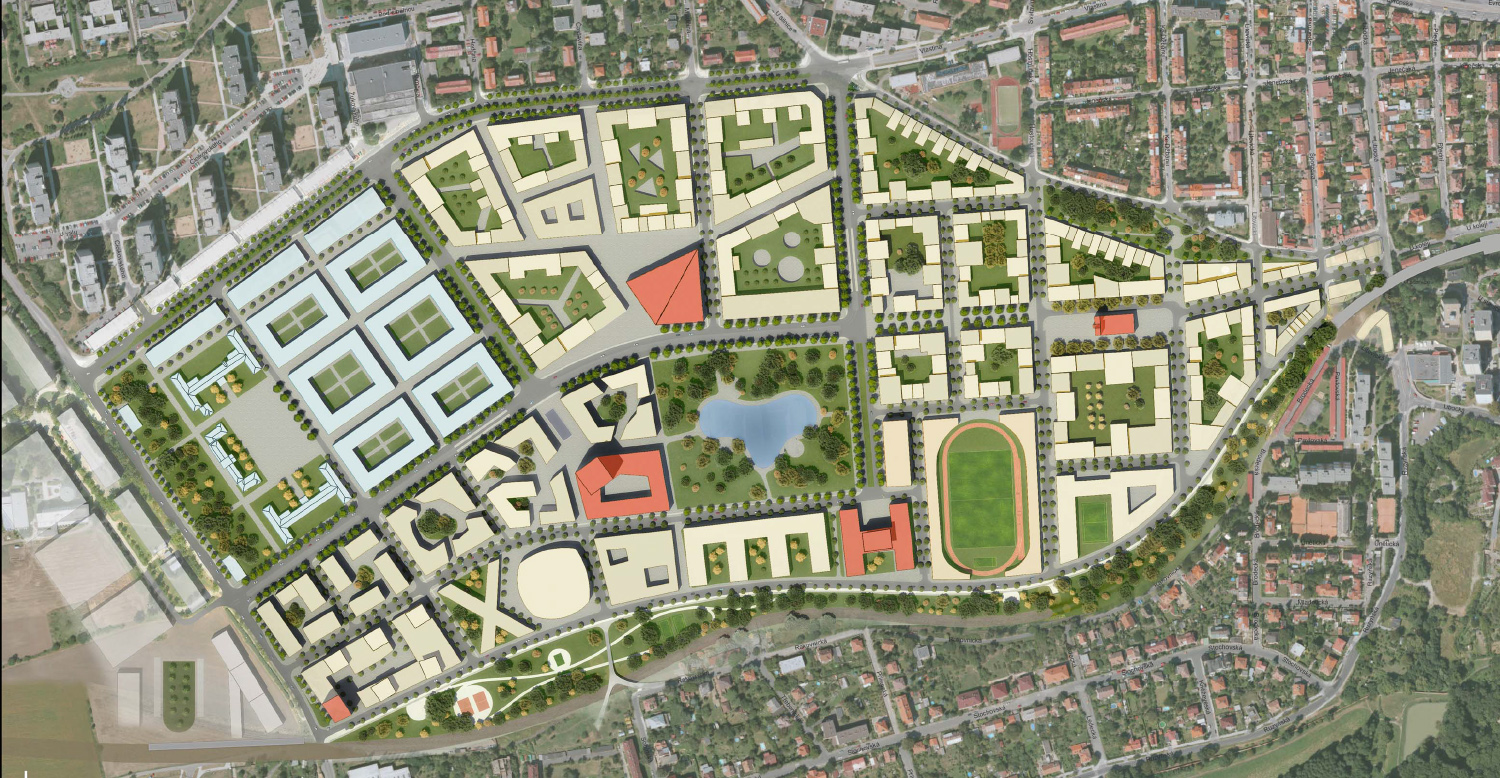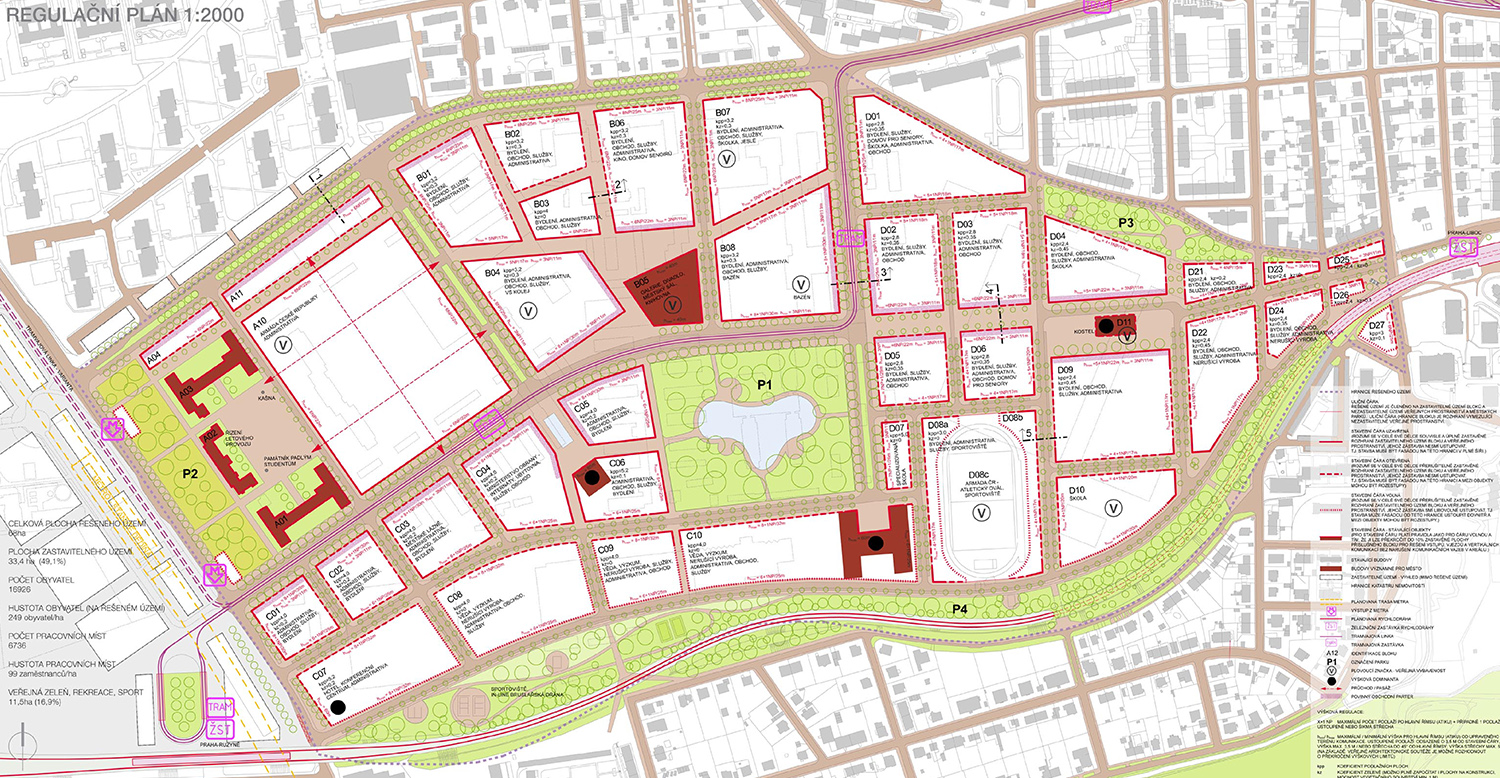 4 urban unites / 4 neigbourhoods We divide the territory into four urbanistic units. Each of these units has its own small square, as well as its own unique character determined by the location and links to the environment.
Penetrability Brownfields tend to create barriers within the city. We propose to open up the area and  interconnect it with its surroundings as much as possible to allow penetrability and free movement of the citizens.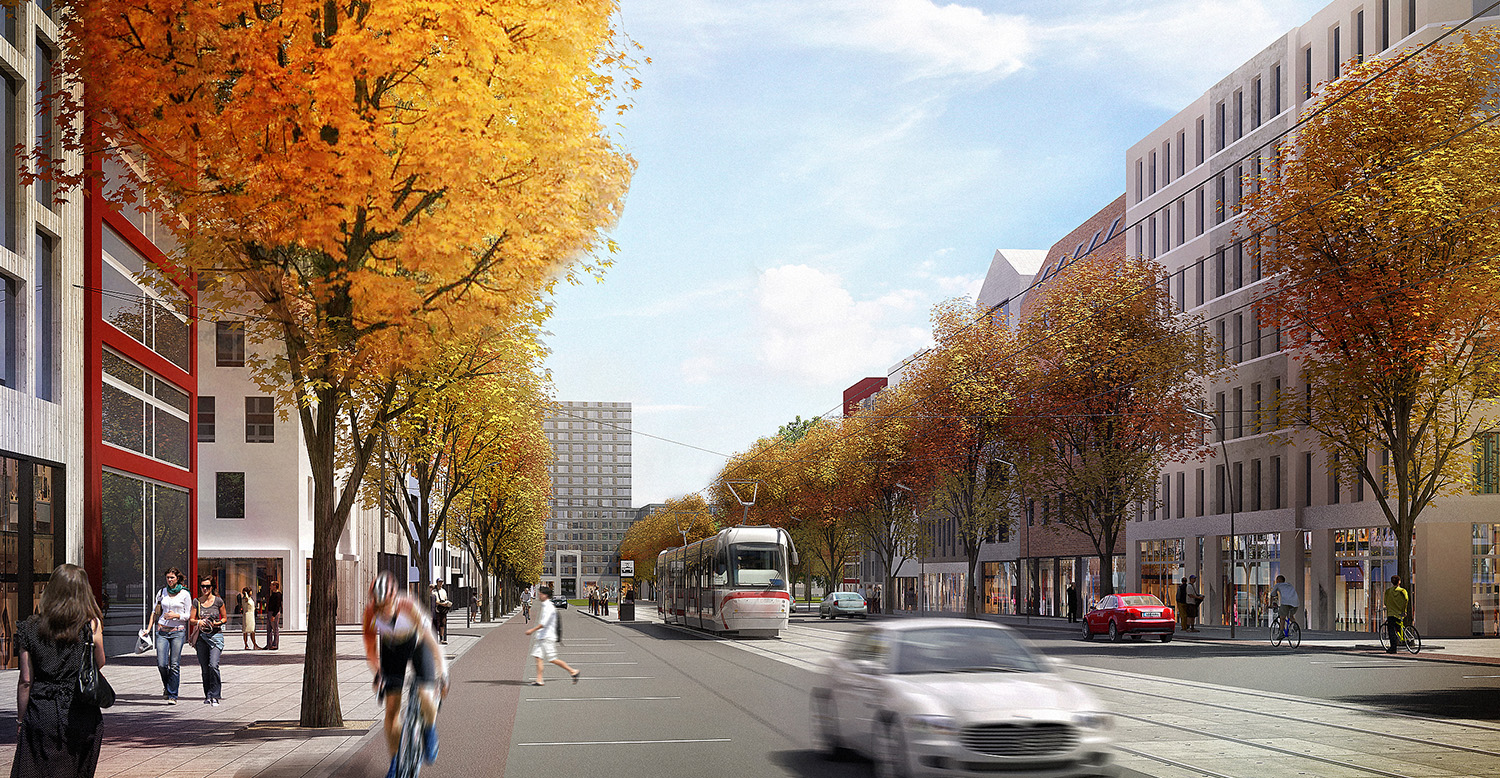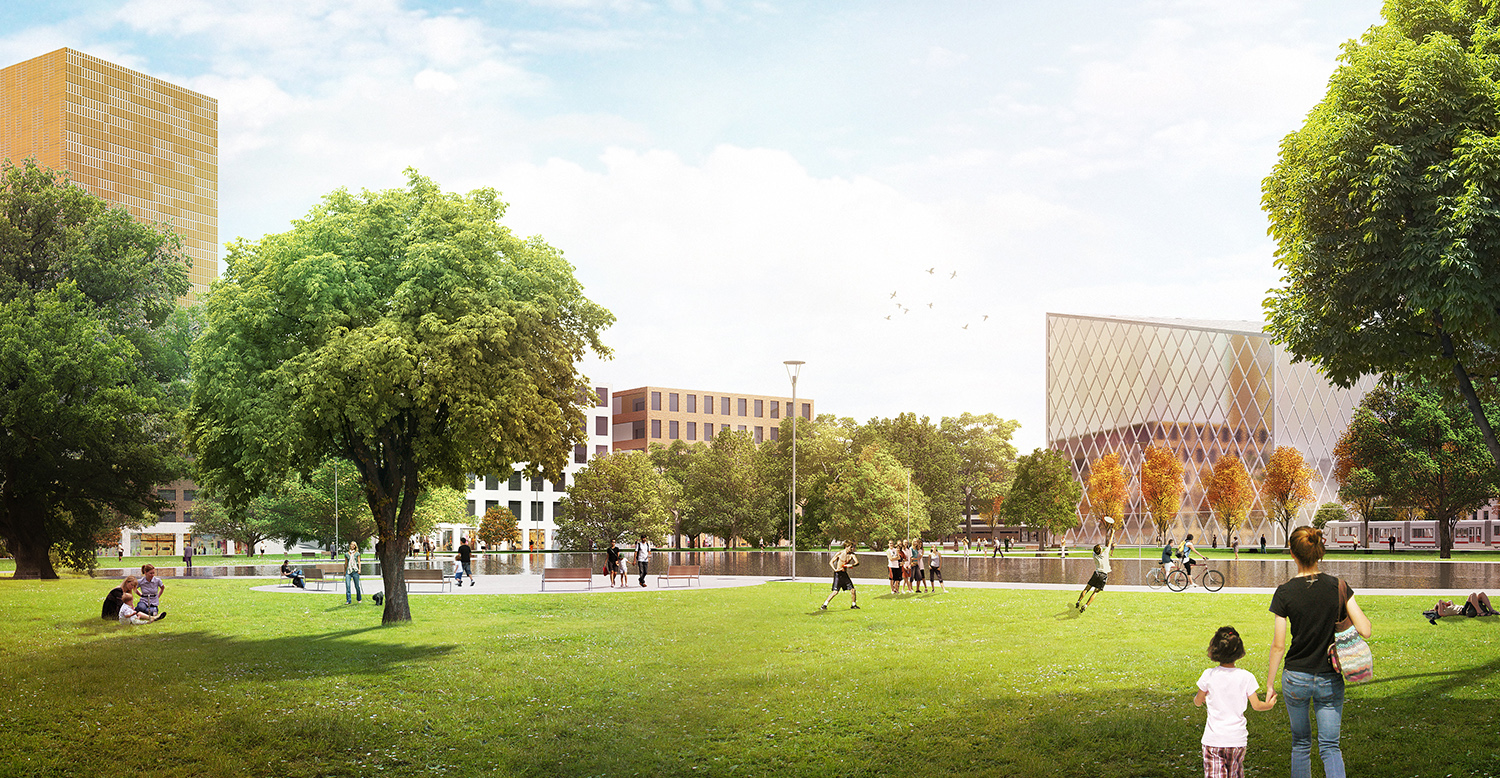 Primary urban elements Into the urban structure composed consisting primarily of private investments we insert so called primary urban elements, as defined by Aldo Rossi. They are defined as distinctive structures that lend their character to their neighbourhood making the city more navigable by creating easy to remember places.
Time Although the value of the existing properties in the area is negligible, we do not intend to employ a "tabula rasa" approach. We take a long-term approach: a number of existing businesses may stay operational for years to come.