There are only several houses of this type in this part of the Holešovice district, dating to the turn of the 19th and 20th centuries and they stand out like ruins after bombardment. Insensitive interventions from the Socialist era, namely transport infrastructure, have nearly destroyed the urban character of the area.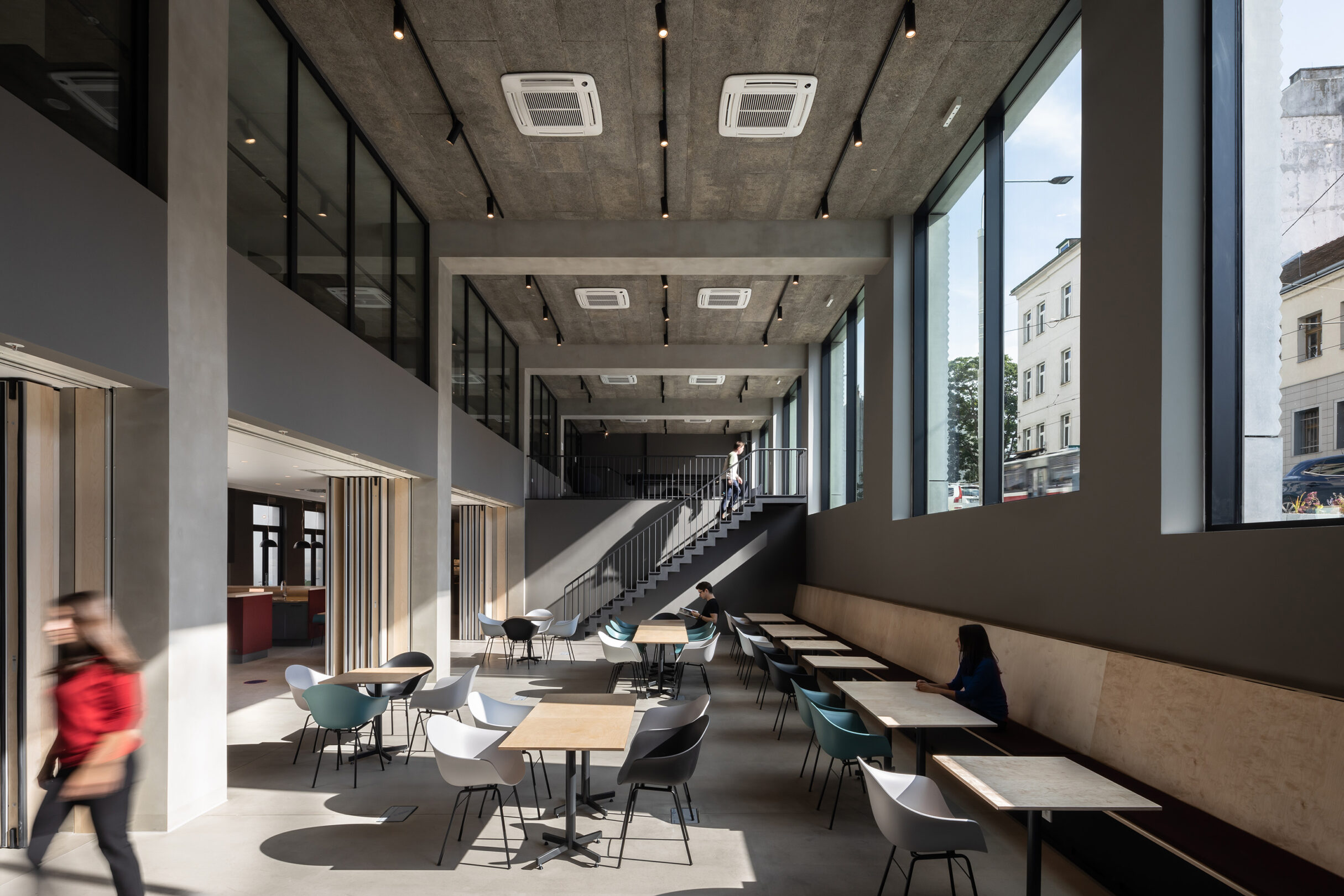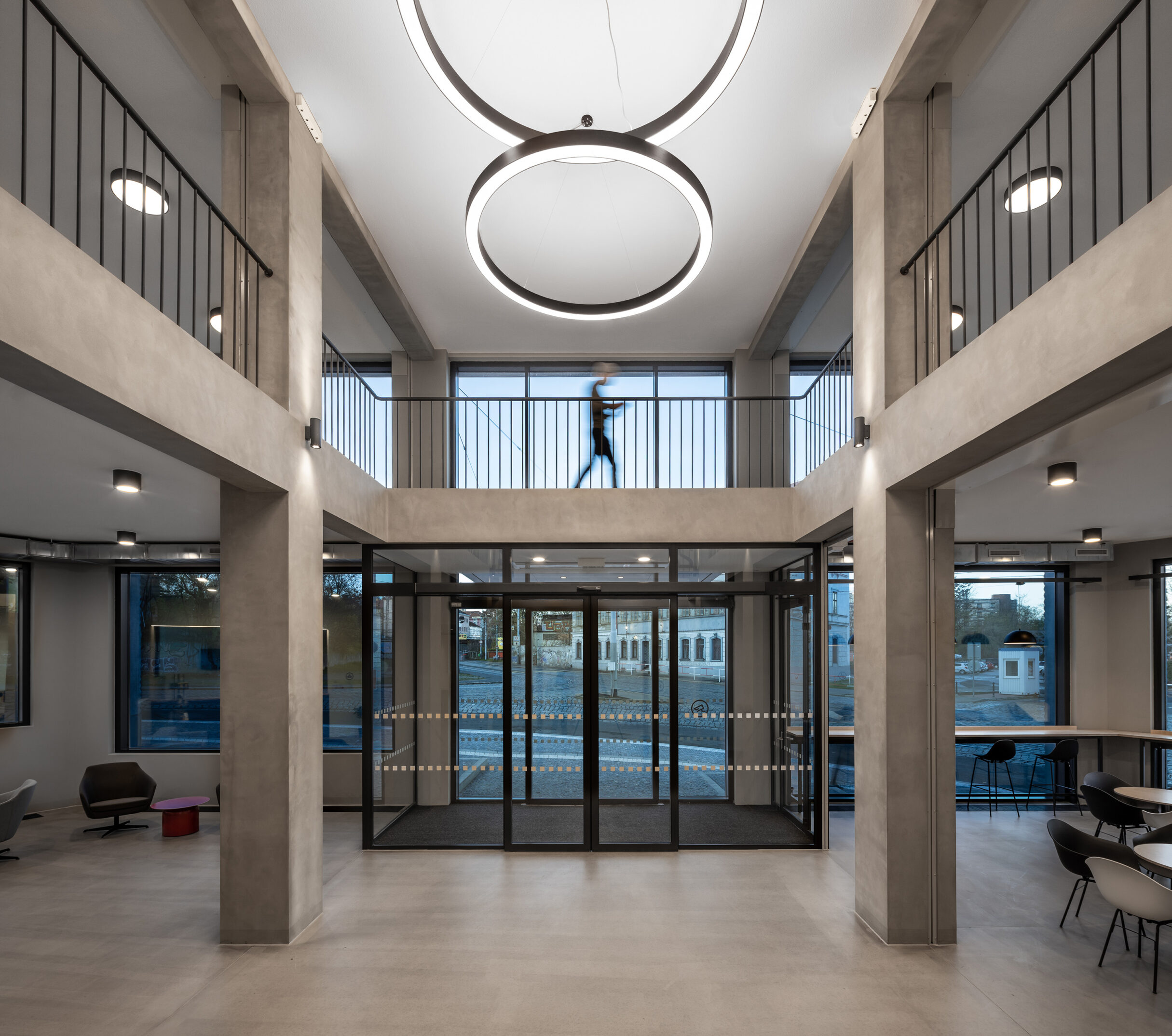 We propose to revive the urban environment, reinforce the broken street structure and enable construction of pleasant and safe streets. We have designed a house with the state-of-the-art technical equipment and traditional composition, one of the first proud buildings which should help transform Holešovice into a bustling and attractive city district.
The inner arrangement of the house is based on a hotel typology. The lower part contains public space, recreational, sporting, and technical equipment, as well as shops and services. The entrance hall is linked to the corner, and therefore it is located in the most visible part of the house, facing the centre.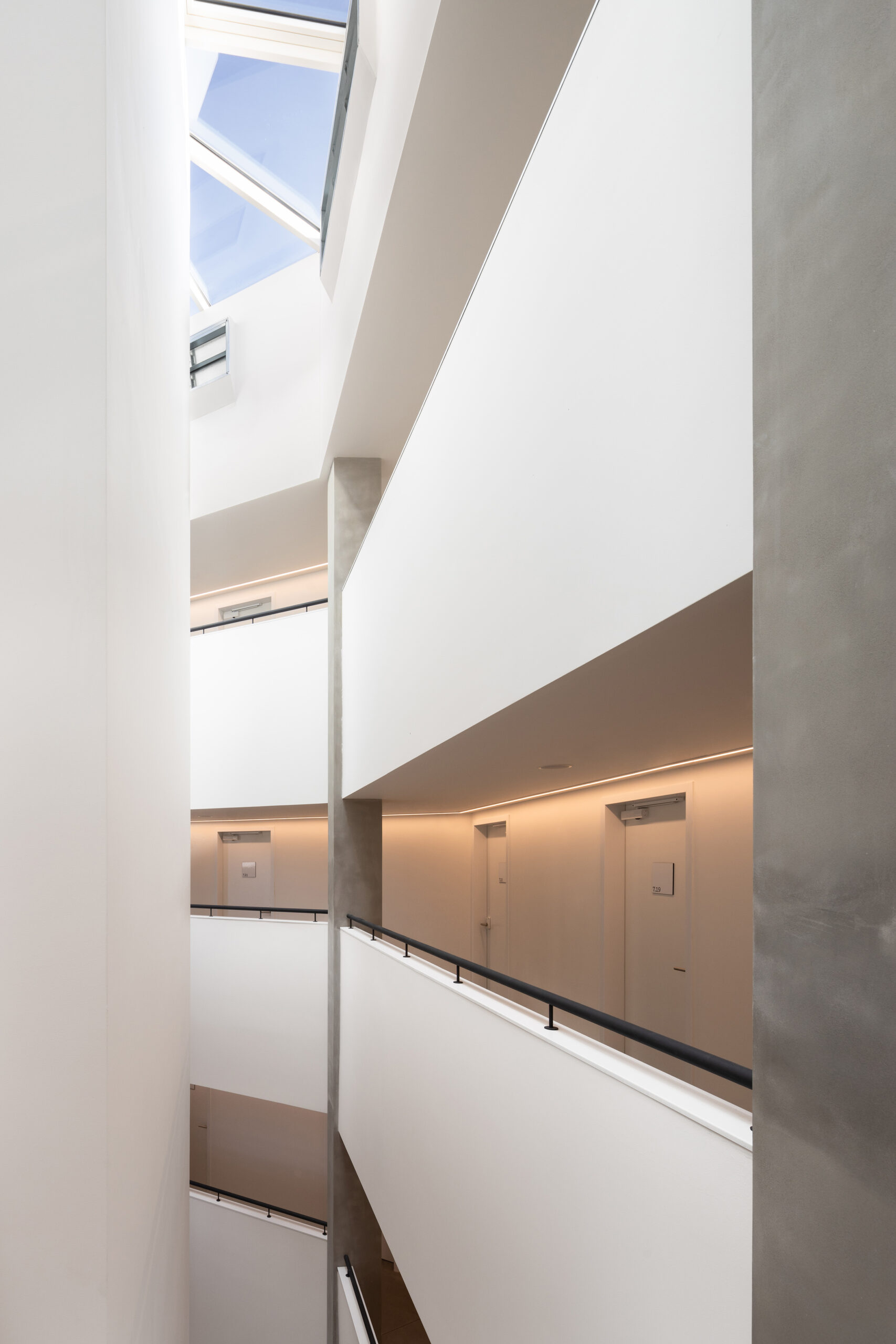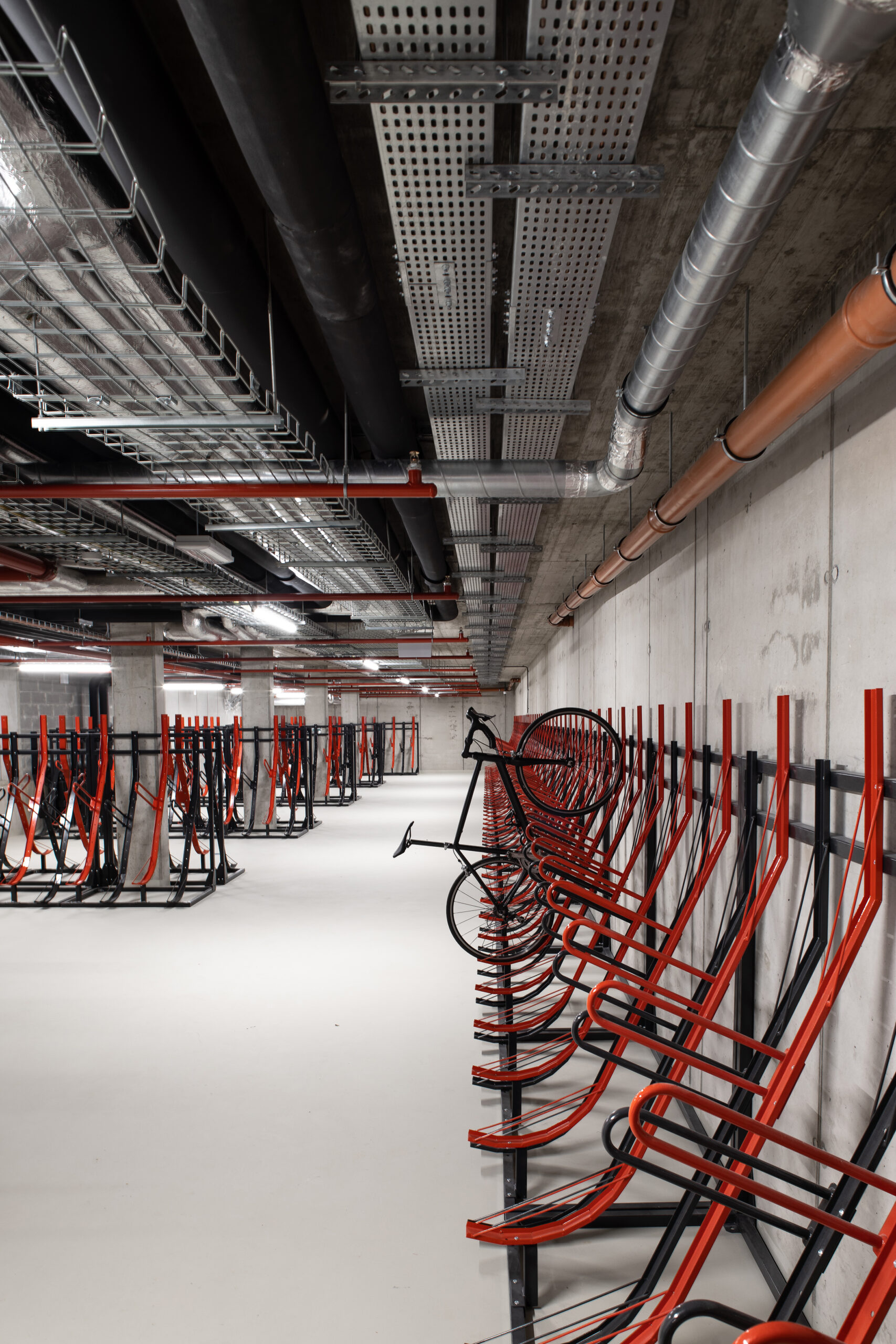 There is a wide scale of spaces to serve various needs, from busy spaces to quiet nooks and closed studies. There is also a public hall with tables linked directly to the area of the bar.
When needed, it can be closed off by sliding walls and serve as a space for film screenings, theatre performances, lectures or dances. The public area is open to the garden and in summer months the activities can spread onto the outer terrace. The basic building unit is a suit with bed, writing desk, bathroom and a small kitchen corner.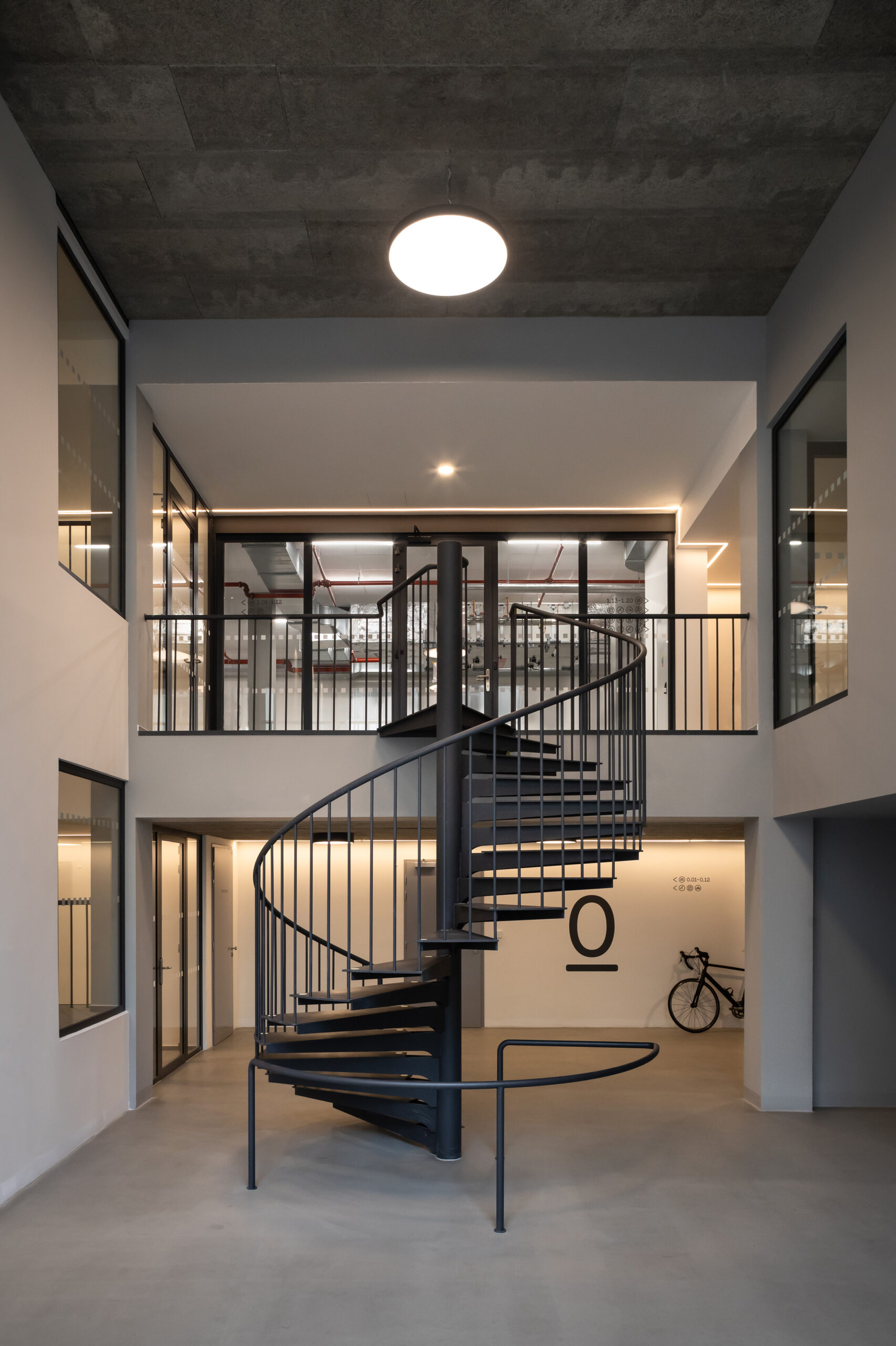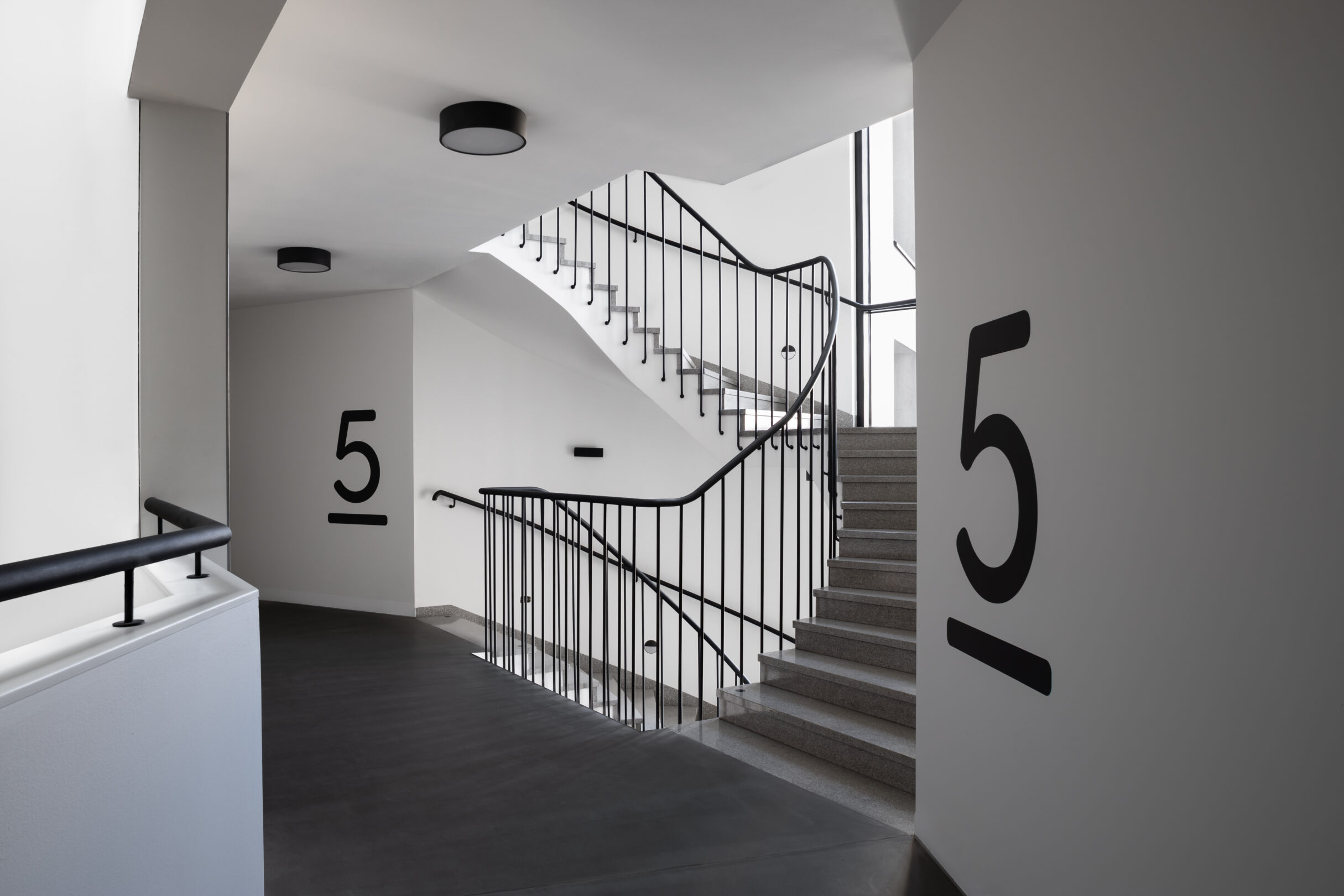 The composition of the outer shell is formed by a regular grid with windows separated by simplified mouldings and pilasters. The vertical arrangement is based on the tried and tested three-level scheme: parterre, body (created by rows of windows) and roof (receded floor plan).
The recessed floor is covered in oxidized copper sheet, and thus already acts as a roof. This visually reduces the height of the building, which better fits into the context of the city.