The concept of terraced structure allowed to assign a roof garden to each flat. This way, it was possible to build the quality of living similar to a family house without huge demands for ground space.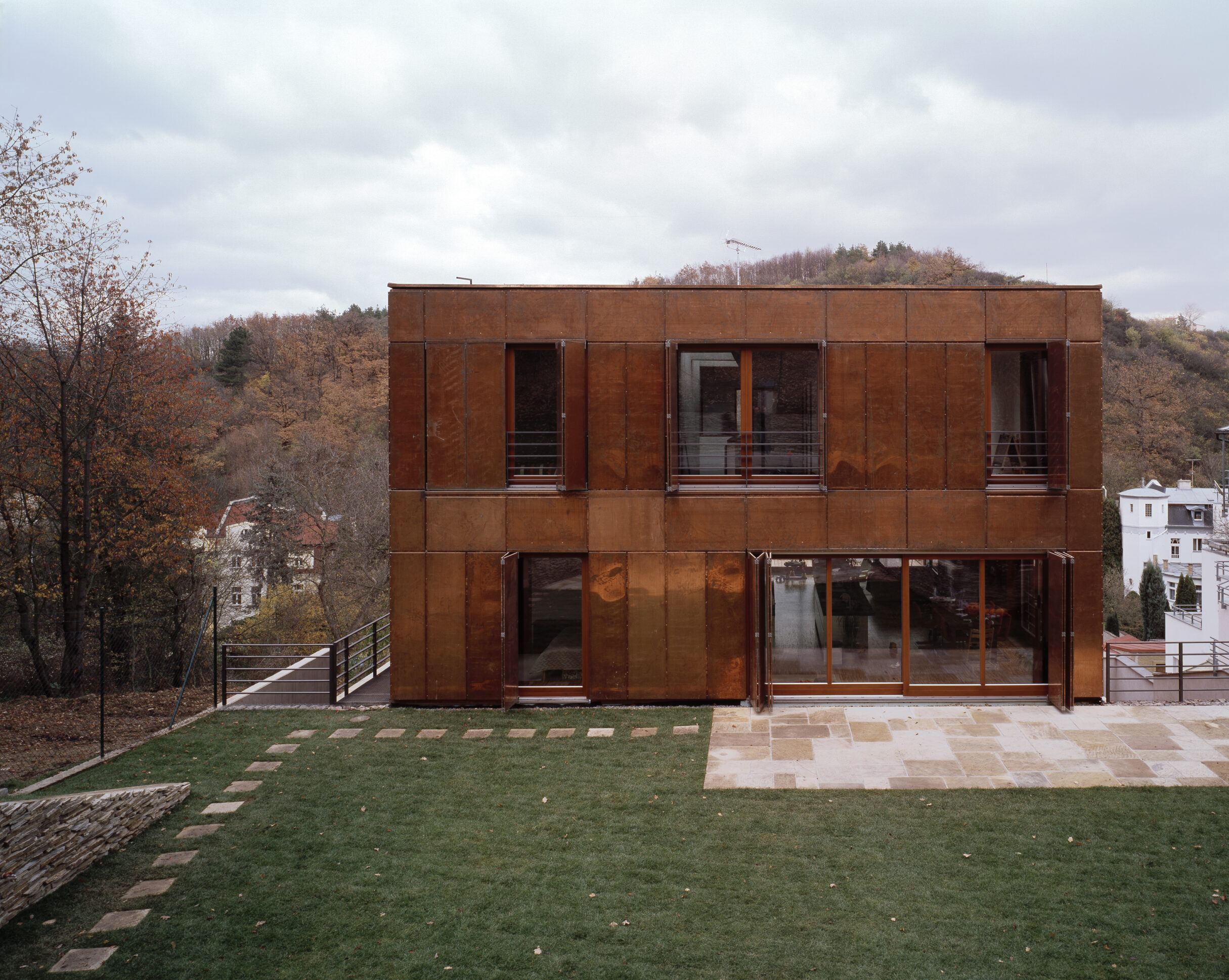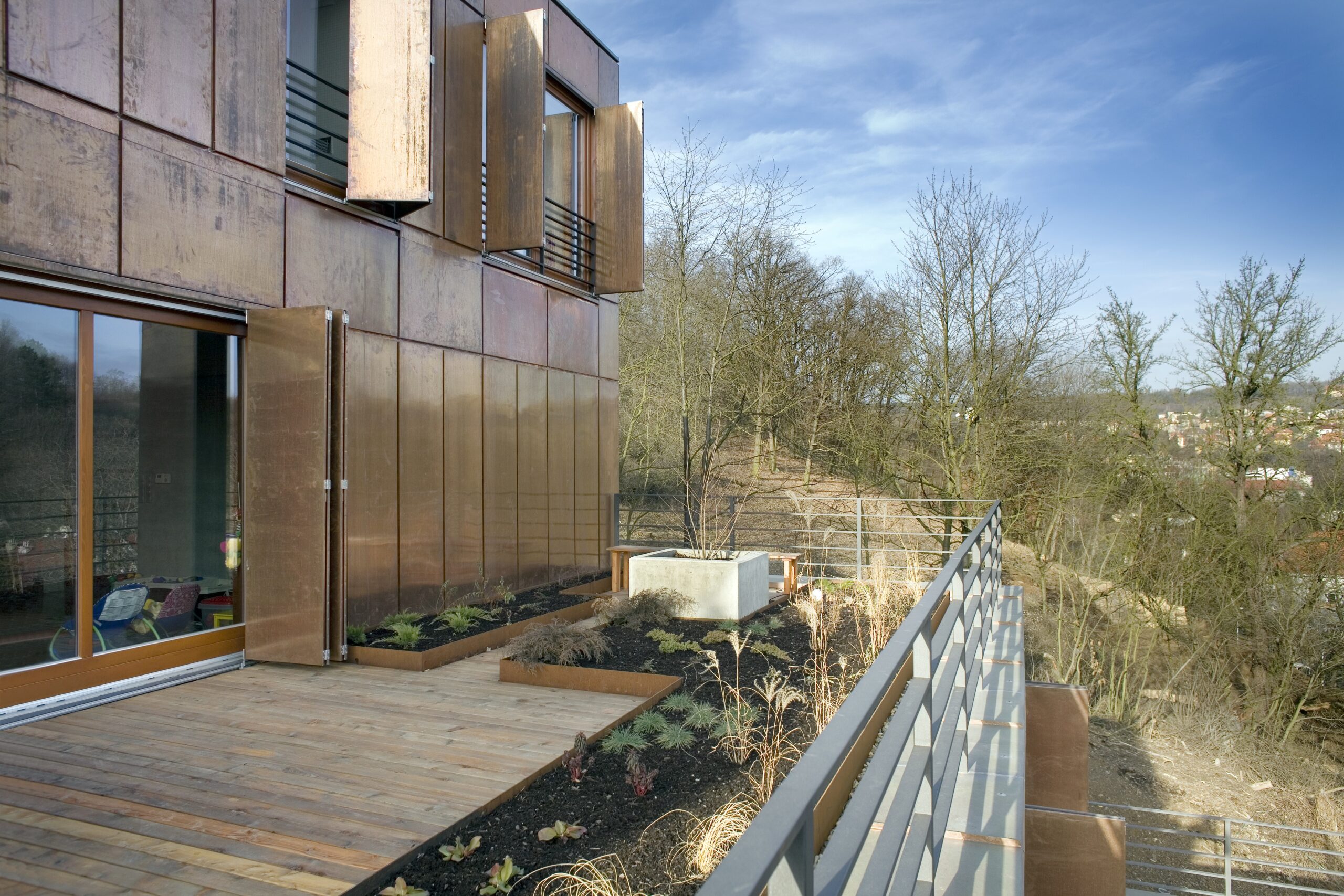 The house is divided into 4 flats, of which one flat is an upper maisonette. There is a garage for eight cars, the entry lobby and small cellars for each fl at on the street level floor. The lift moves through the house and opens directly into each flat; the stairway is located outside the house.
The house is articulated into two parts: the lower base sinked into the slope and the upper "crown" which has the dimensions of a standard family house. The heavy lower part is made of dark coloured face concrete and refers to the slate rock under the house. The copper panels covering the upper part give it a light roof-like impression.