We balance both sides of the track with public spaces and complement the new urban structure. The railway barrier is overcome by the existing underpass, which will be opened to the new Za tratí square. The railway will be newly bridged by a bridge for pedestrians and cyclists, which will connect both parts in a new perspective.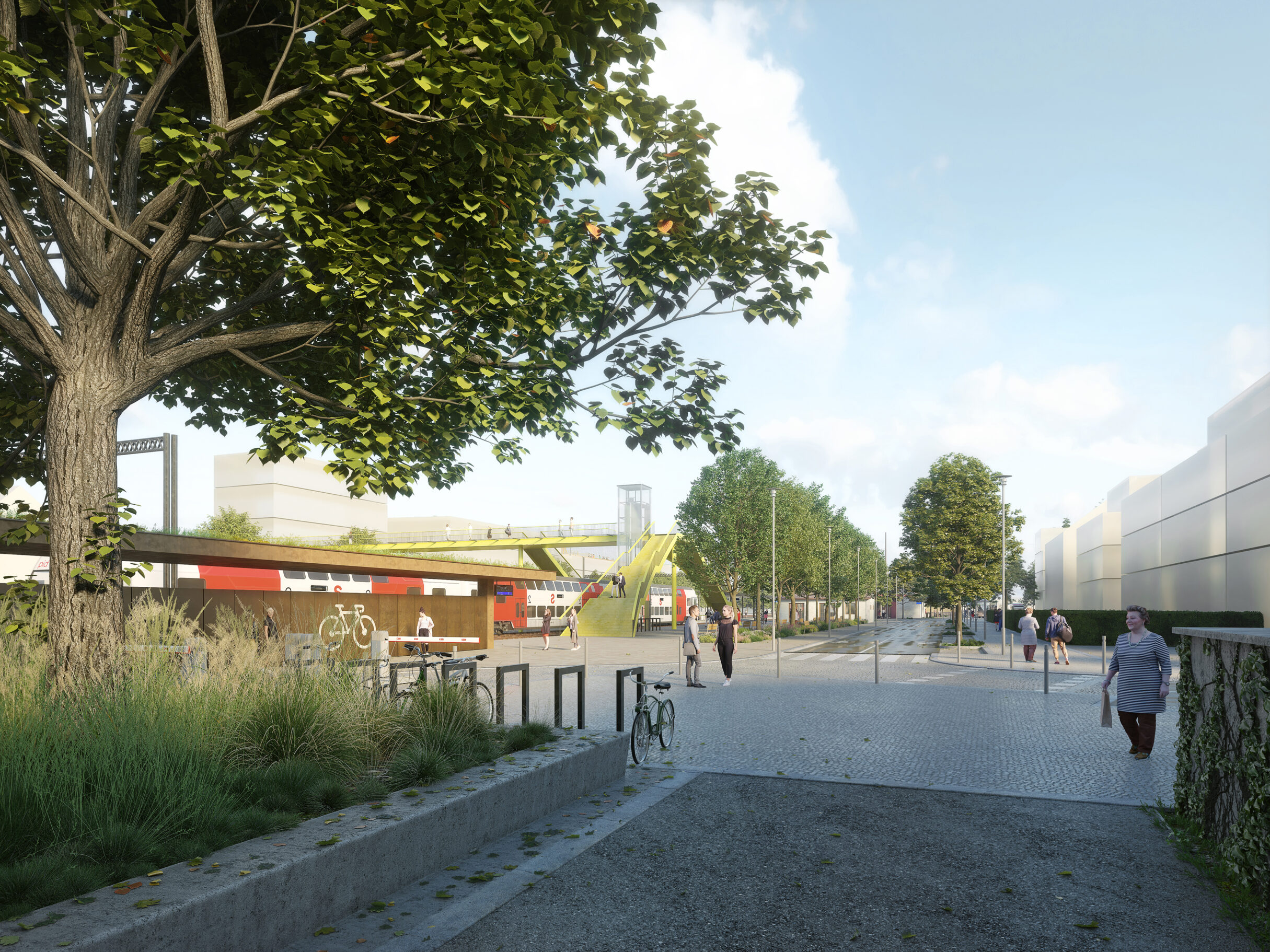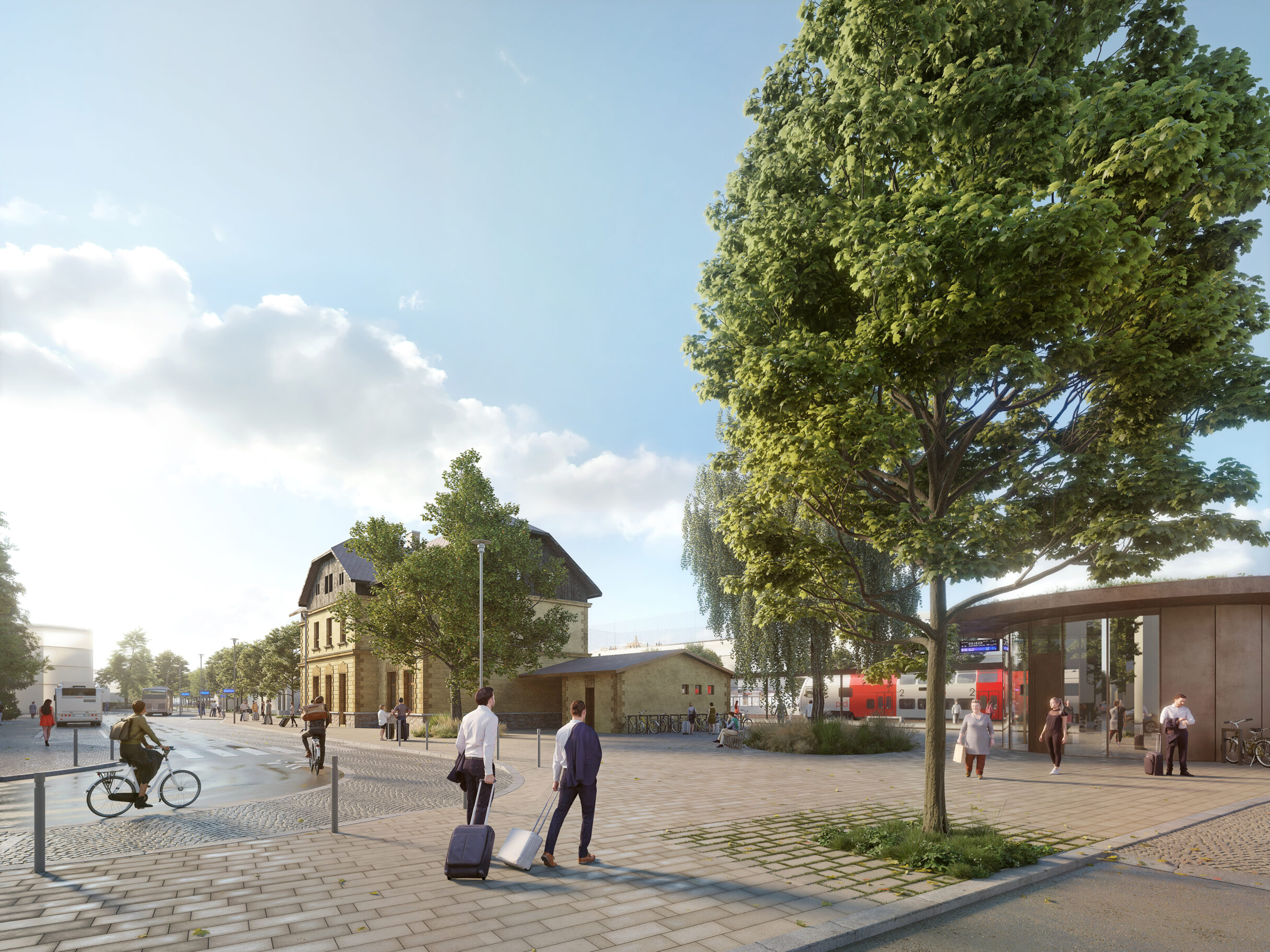 We propose to clean the ground floor of the station from inappropriate barriers and buildings. We let the space between the buildings flow and enable clear movement of pedestrians and cyclists. The transfer from public transport to a train is supported by the opening of unobstructed platform views. We consolidate the platform area into one welcoming space with a carpet of large-format tiles. We respect existing mature trees and supplement them with new ones.
Small scale buildings complement the existing buildings on the platform with a new contemporary layer. The use of the buildings brings the missing services and necessary functions – refreshments, facilities for drivers, stops with waiting rooms and toilets, cycloboxes. The designed objects offer a covered space for rest, meetings or bicycle storage. They are abstracted into simple volumes and accented with a colorful solution. They are made of colored concrete and sheet metal.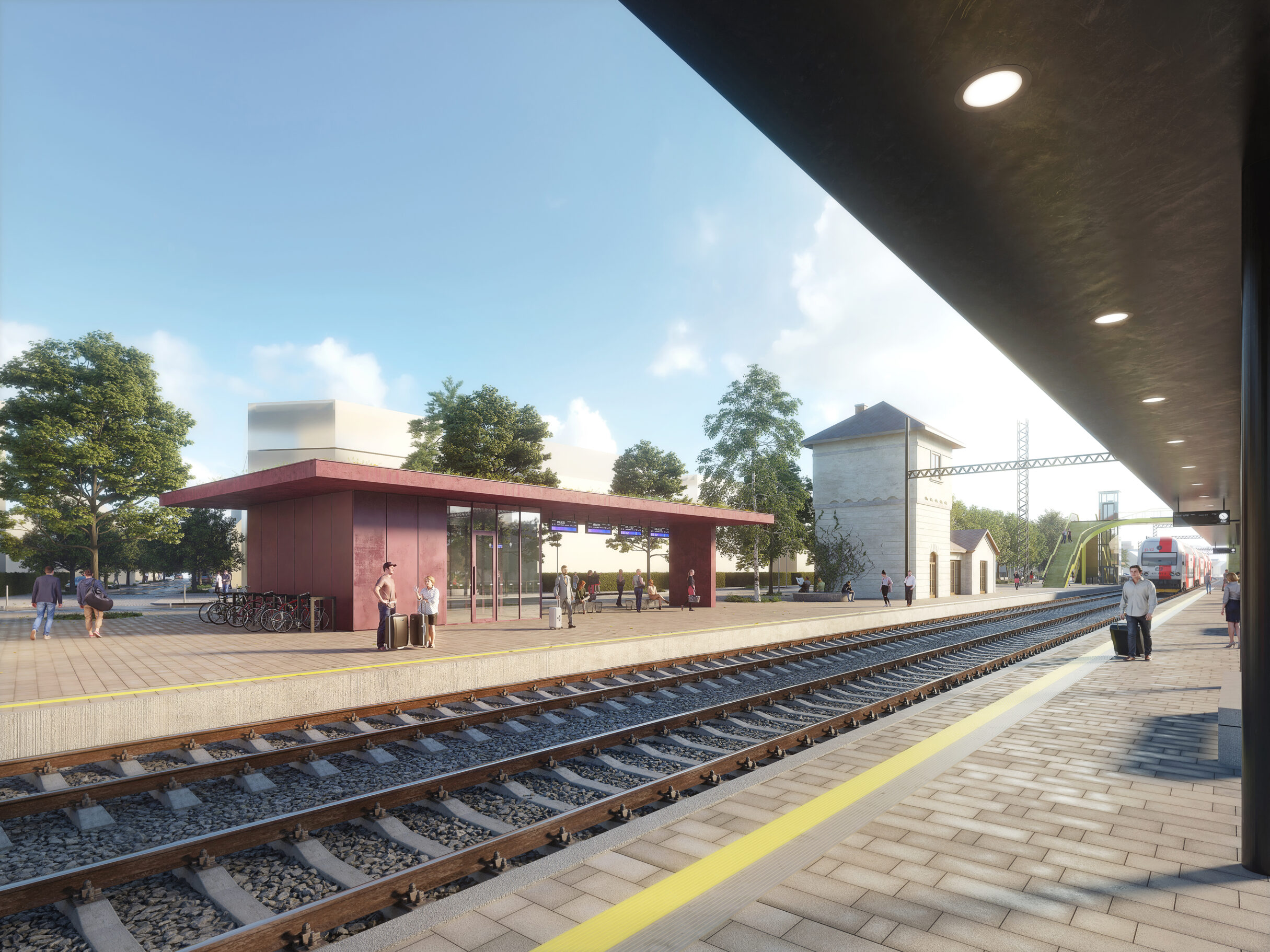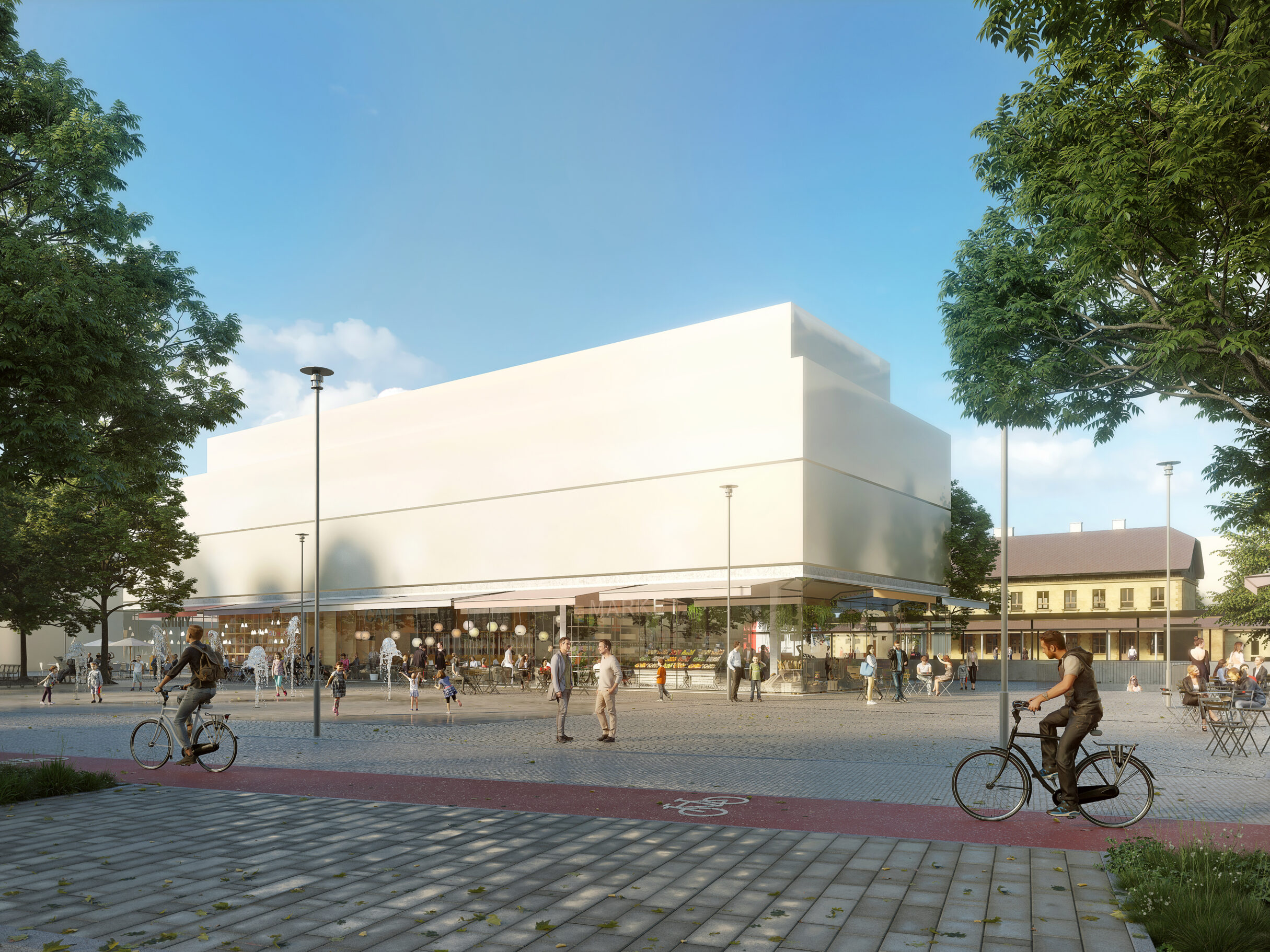 The newly designed urban structure in the location "behind the tracks" follows the existing and planned street network. There will be five building blocks of different sizes, footprints and possible contents created - housing, administration or a new kindergarten.
The unifying element of the structure is the connection to the central new "Za tratí" square. We propose a large scale public space in the center of gravity of events and at the crossing of important pedestrian routes and in connection with the underpass under the railway. In the open space defined by the volumes of the surrounding proposed buildings, we insert a bosket of trees on a threshed surface and a water feature.