2. FREE COUNTRYSIDE PRESERVATION
Given to the position of Dobřichovice in agglomeration the recreational potential in unbuildable area is highly emphasized. Urban plan proposes places suitable for connecting residential areas with surrounding countryside to enable pedestrian connections with nearby forrests and countryside.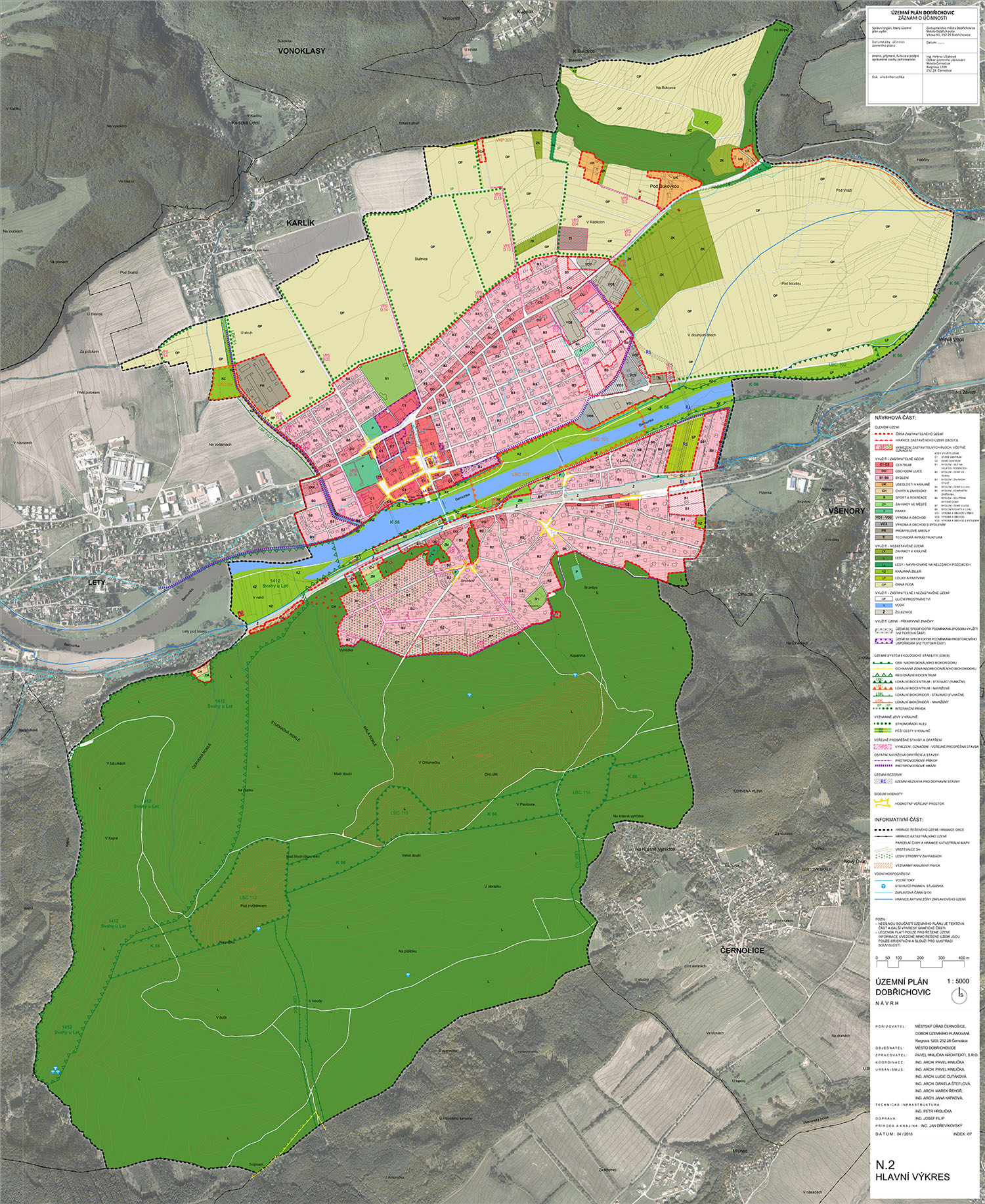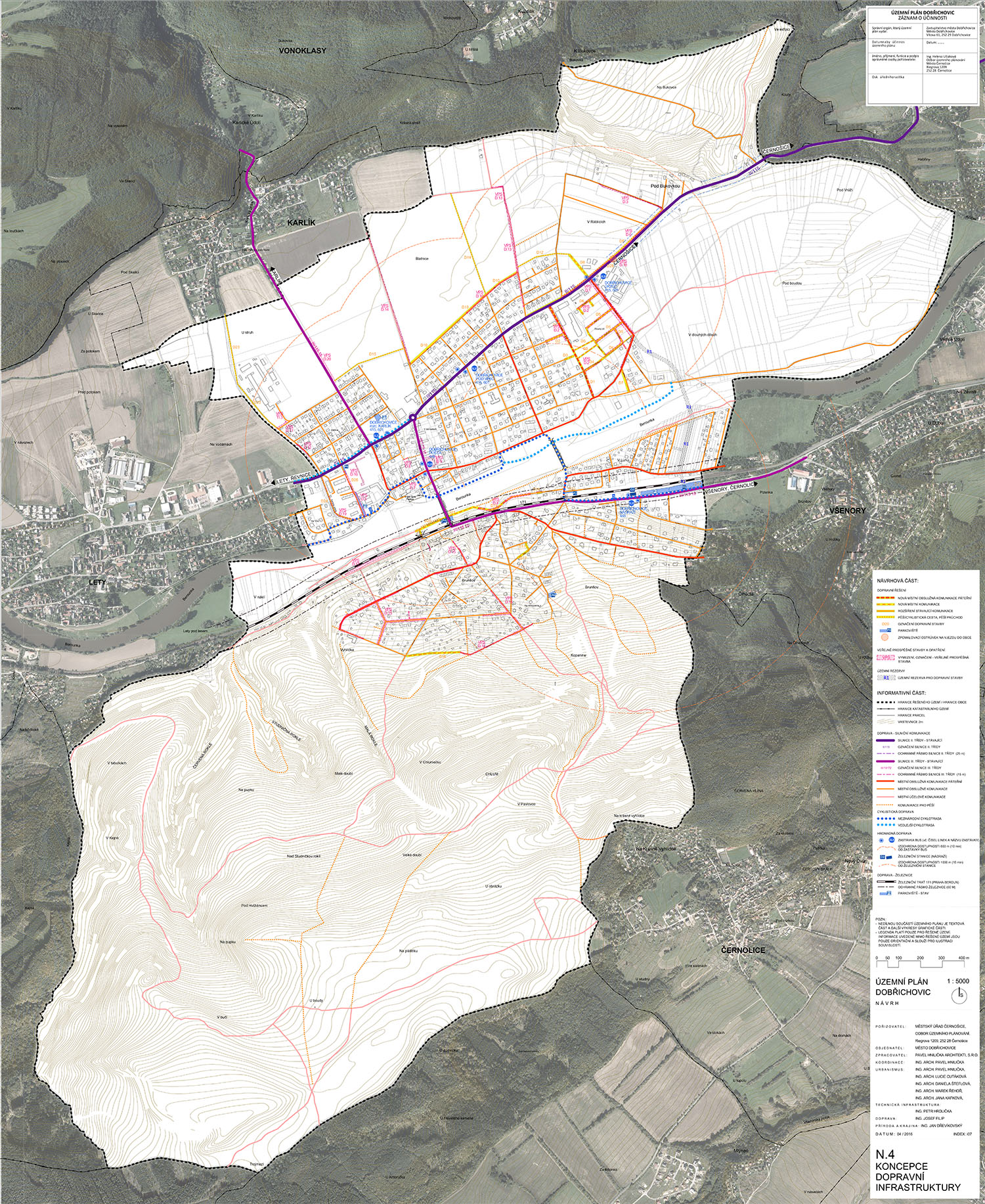 3. EXPANSION TO THE CENTRE OF TOWN WITHIN EXISTING BOUNDARIES
There is maximal effort to preserve present area of the town, the border is just slightly adjusted on few places to get a compact shape of town. Expansion is headed to the centre of town to fill in the reserves in buildable area and to intensify development in central parts of town.
4. SUPPORT AND DEVELOPMENT OF PUBLIC SPACES
The plan supports current centre and formation of a new centre around railway station. It also proposes a transformation of Pražská and Tyršova street into city boulevards. Along these should be public facilities, pavements and trees so a pedestrian would feel safe and comfortable here and would use it more.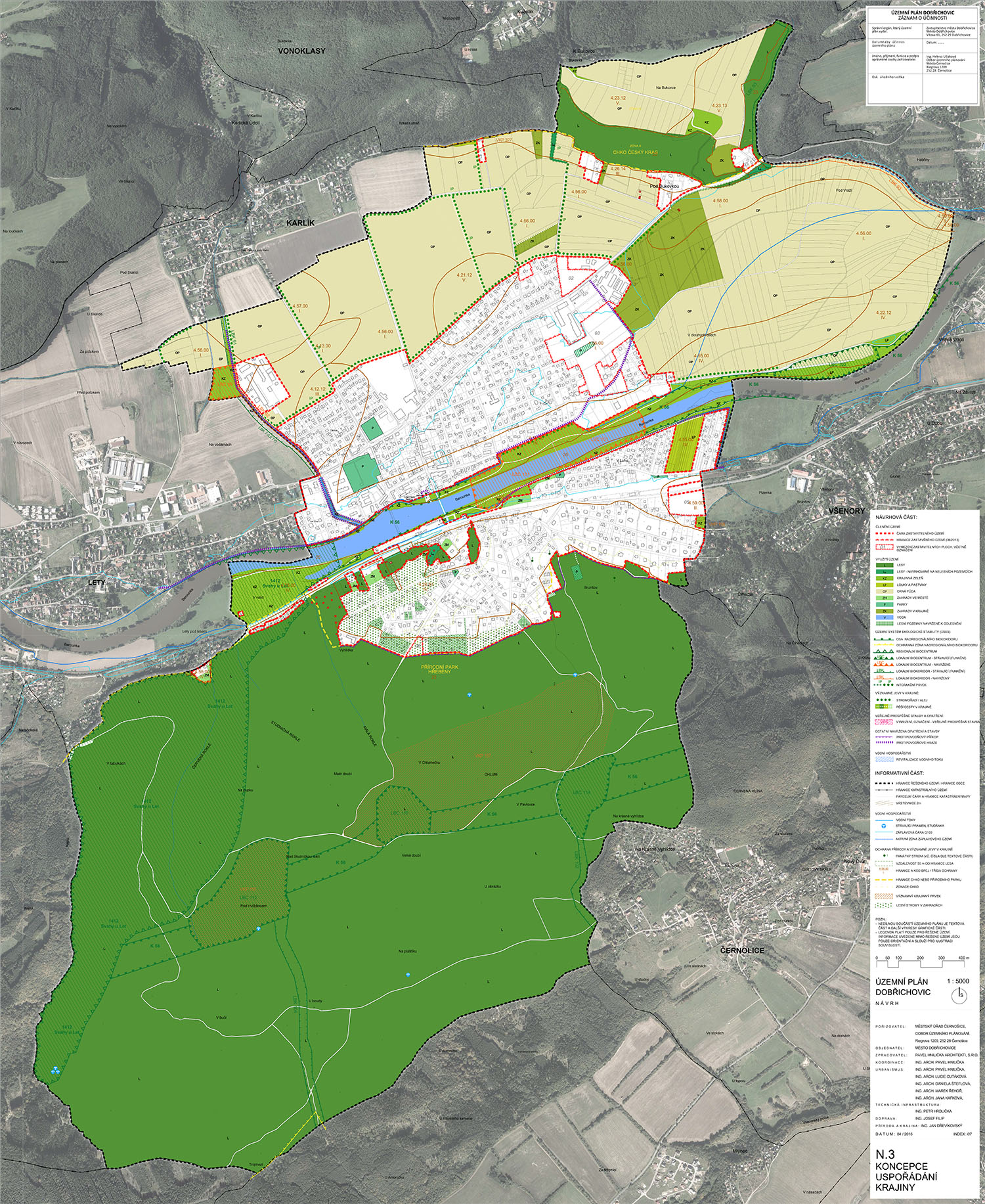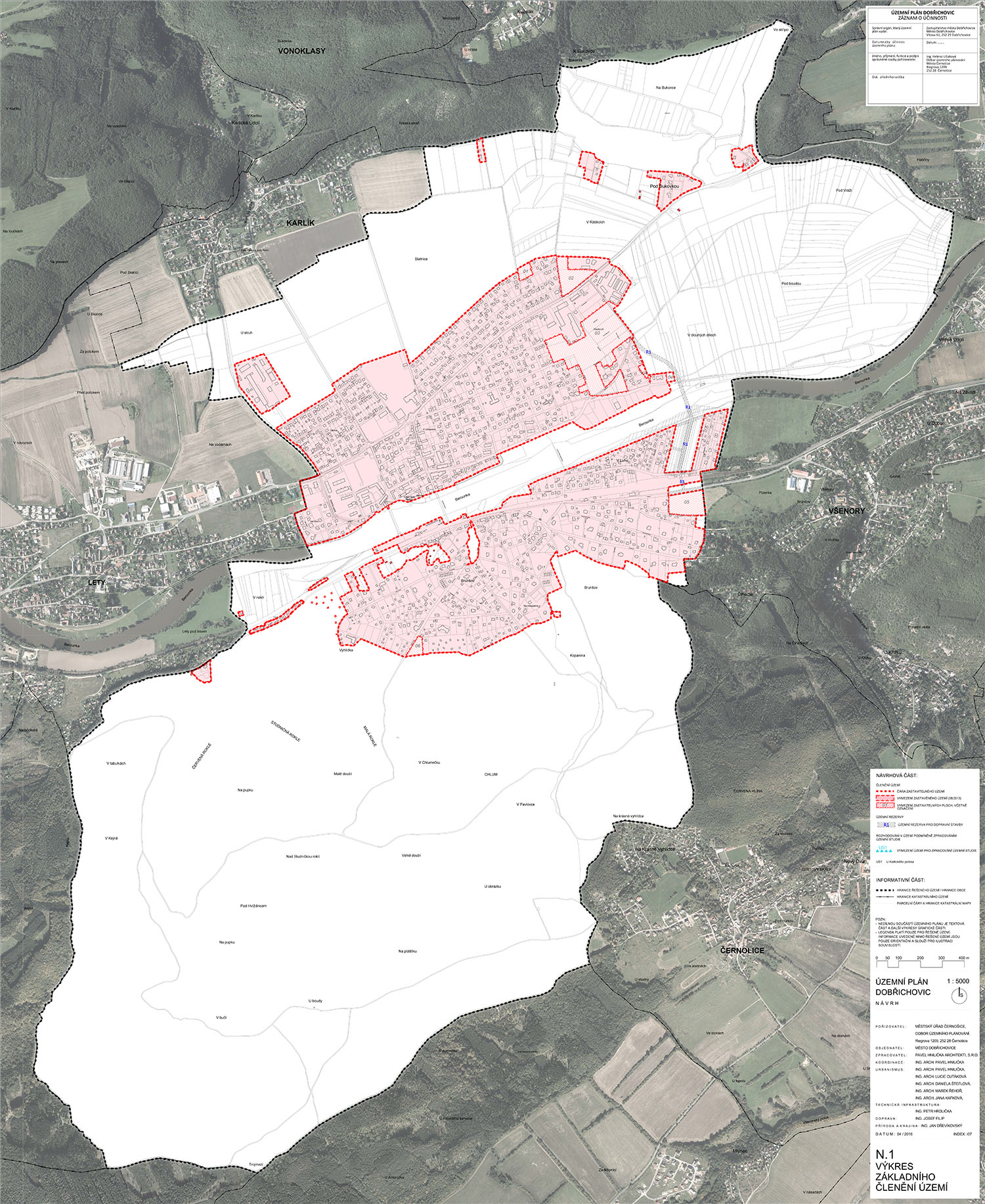 5. EMPLOYMENT POSSIBILITIES IN PLACE OF RESIDENCE
The plan sets a manner of building utilisation so work in place of residence would be possible to an adequate degree and Dobřichovice would not transform into a place used only for housing entirely dependant on Prague. To guarantee a balanced growth of the town the plan sets conditions for growth of bussiness and small production which would not interfere with prevailing residential character of the area.