We wanted to complement the public spaces, connect the landscape with the settlement and create  pedestrian connection between Louňovice and Louňovičky. The proposed conception of the public spaces reflects two different approaches.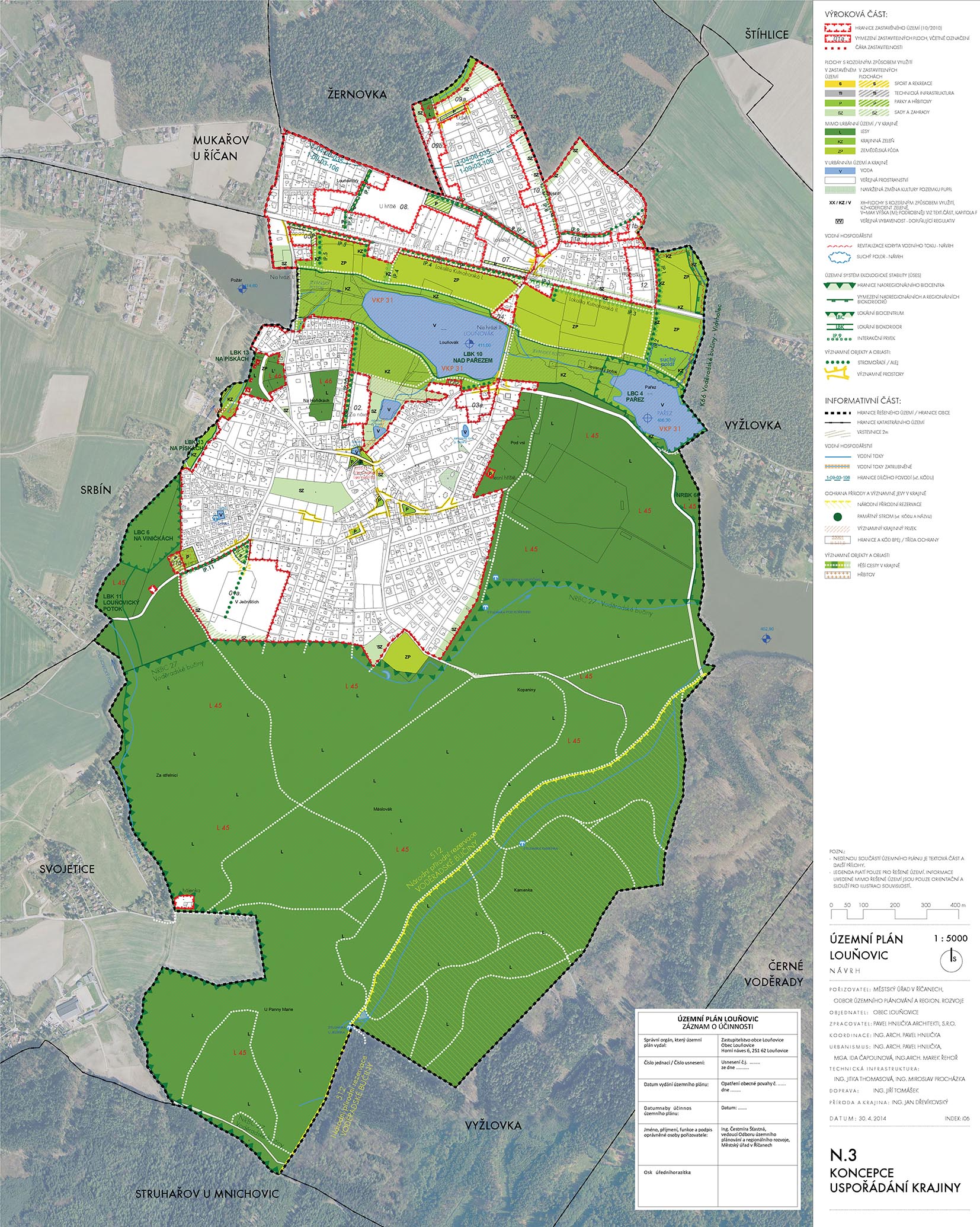 On one hand there are significant urban changes in the form of newly designed entrance squares, which reinforce the significance of imaginary gateways to a settlement.  On the other hand there are "acupuncture interventions" which reflect the existing values – the so-called small places.
The penetration of these two distinct approaches provides Louňovice with a rich scale of public spaces, mutually reenforcing one another and creating a network that can also work in a broader context.