In the south and the west the village has nearly nowhere to spread, because it has reached the edge of the forest. In the north, however, it could gradually merge with other village- Tehovec, Srbín and Mukařov, creating a large agglomeration, where borders between individual villages fade away and the landscape is fully covered with urban sprawl.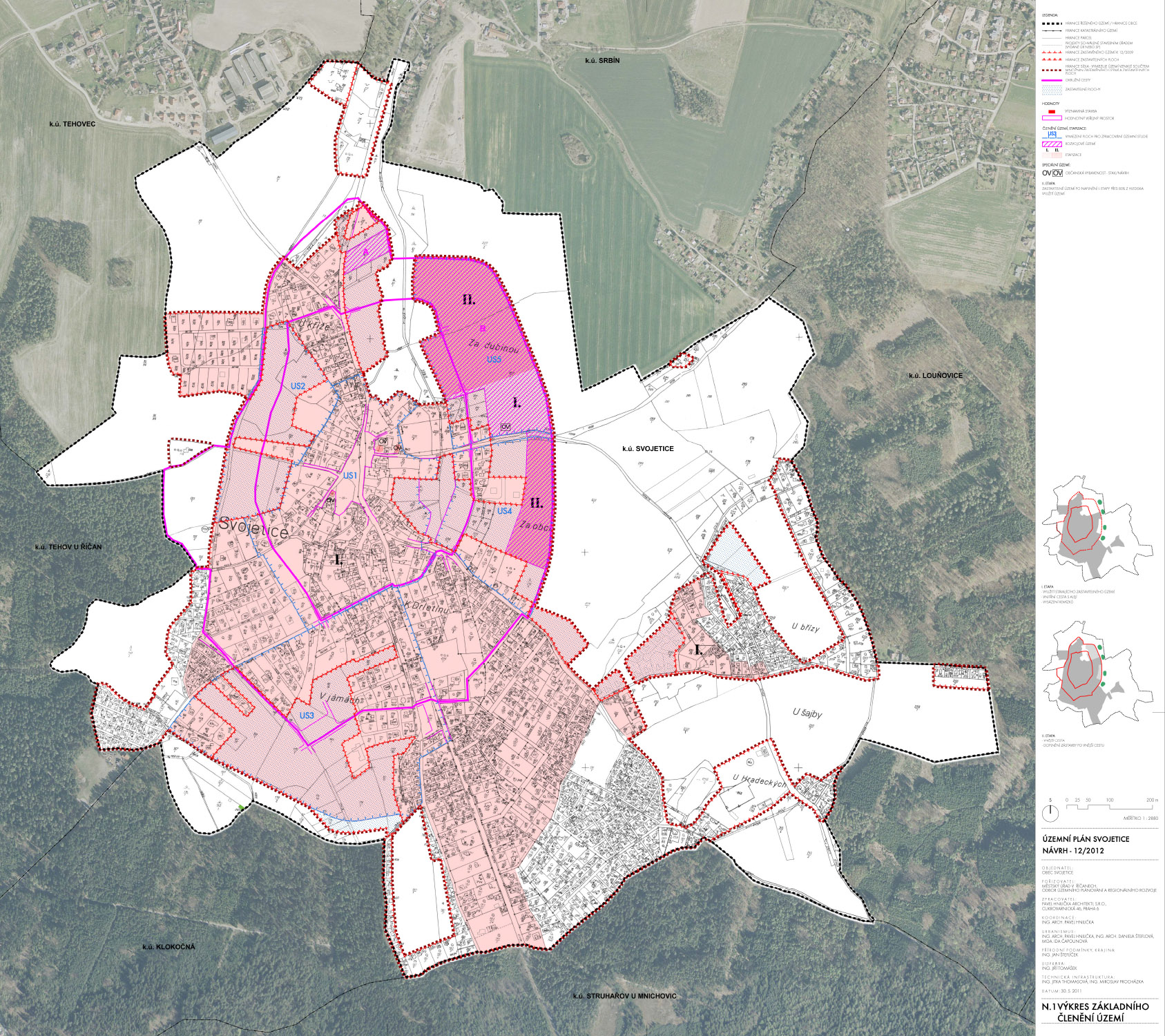 The original centre of the village is located outside the built-up area. New development has been spreading chaotically and without concept to the south and west towards the woods. Whilethe original village square had a prominent place in the village, as it was common at the time of its establishment, recent development is short of quality public spaces. The streets are too narrow and their system is chaotic, with many dead ends and often without the possibility to even turn the car around.
We propose to plant new groves that would divide new landscape greenery formed by pastures and low shrubs. The planted strip will delimit the future boundaries of the housing development. Instead of being just "a line in a drawing", it will serve as a tangible reality.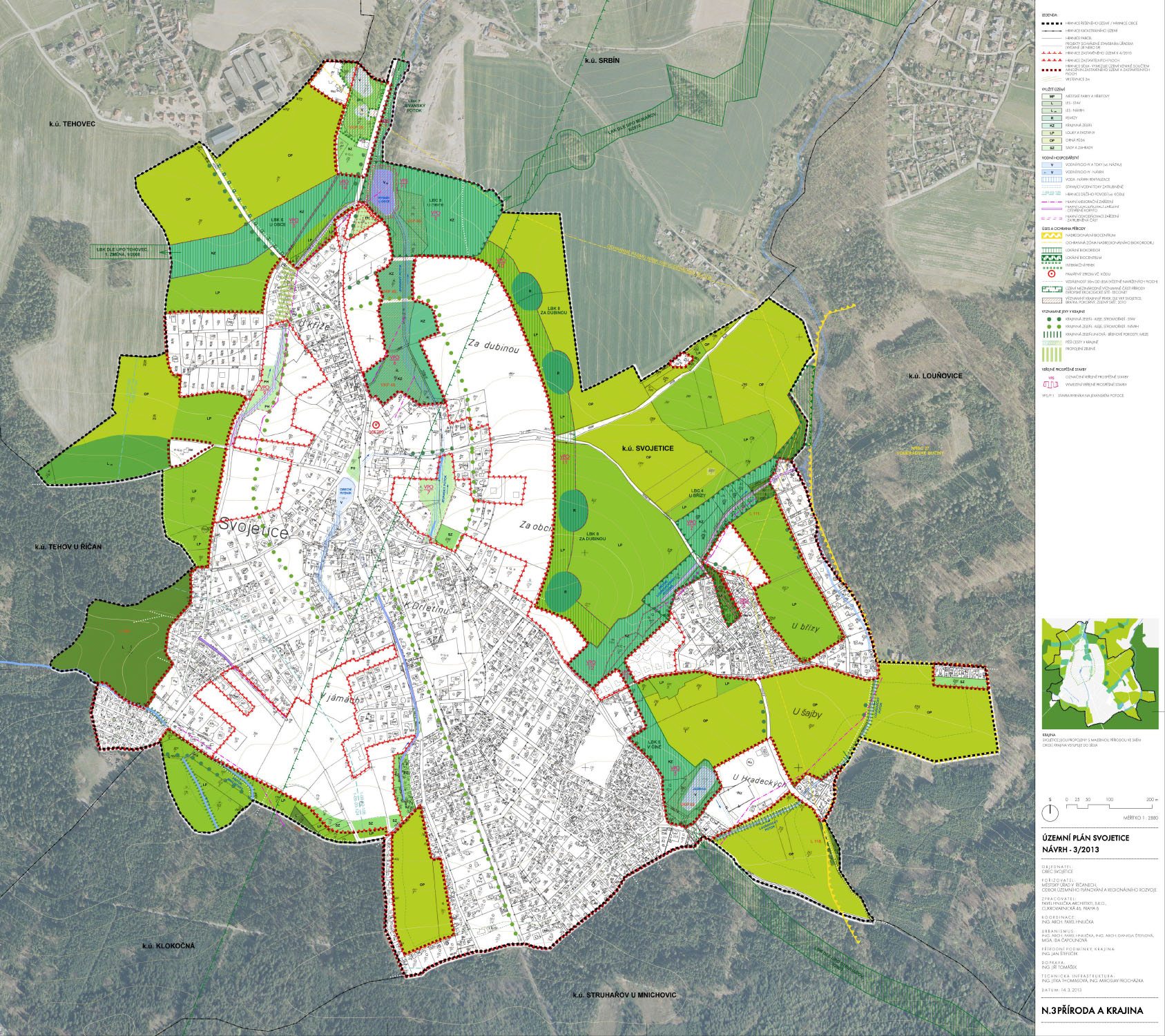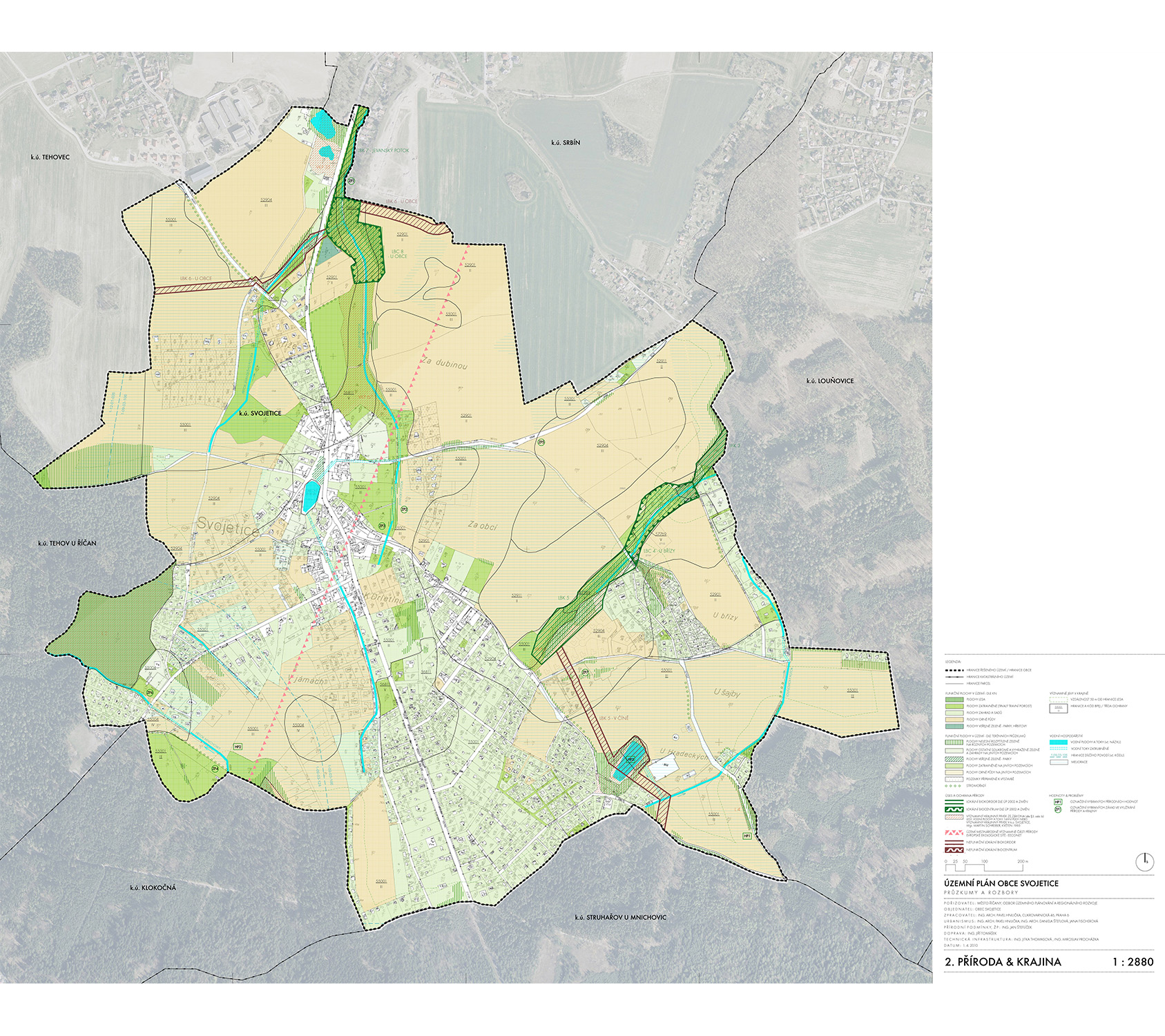 New development areas are proposed in different stages. The first stage includes the use of the existing development areas, construction of a kindergarten and playgrounds. The new development areas can only be built up afterwards, stretching as far as the green boundary.