At the southern border, construction development did not develop as much as in others directions. This was probably caused by various aspects; whether it was the foul-smelling tanneries along the creek, unfavorable terrain configuration for construction, presence of gallows hill or the near standing barracks. During that time, a beautiful piece of land crystallized here, which is being used by people from all over Jihlava and its surroundings. Given the current demand in new housing it is necessary to consider whether to keep the area untouched or have the city suffer from unregulated development on its outskirts. The aim of the study is to design quality housing, including services and job opportunities in a close vicinity of the city center. All that in a close symbiosis with natural heritage that has been here for centuries.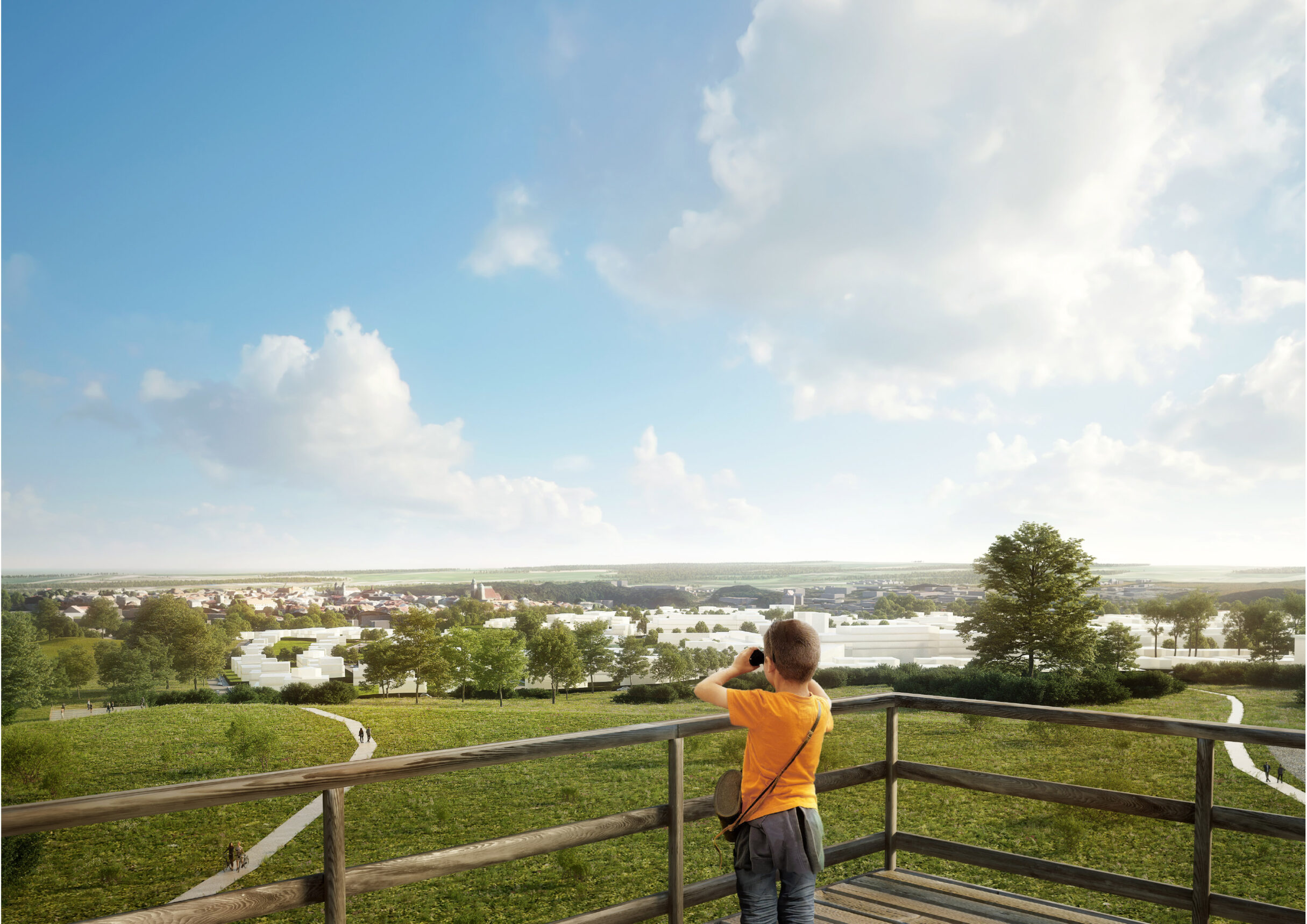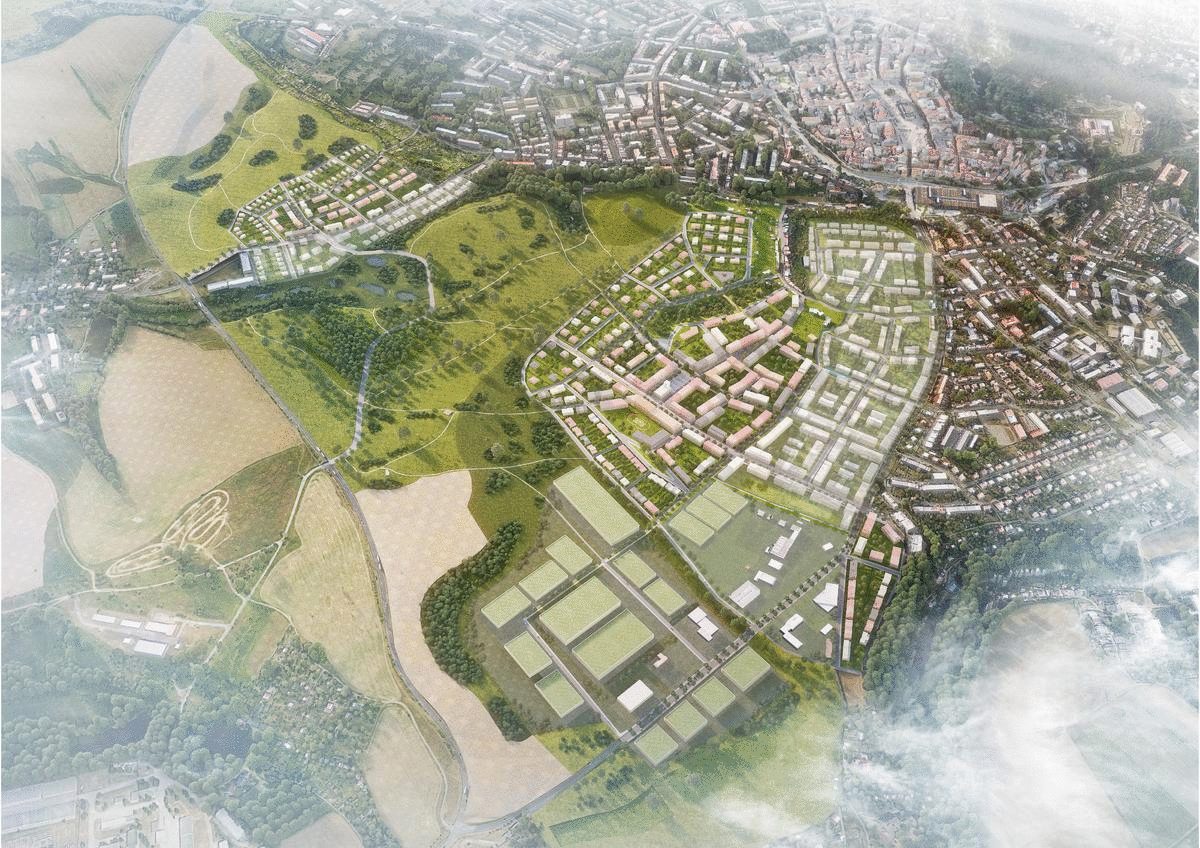 The design of the master plan in terms of capacity will be based on the existing and approved zoning plan. However, the areas will be much better and more sensitively laid out. The new proposal will require a new zoning plan in the future, which the masterplan will serve as a preparatory territorial study for. In recent years, several studies have been created in the area. The proposal takes them into account, either within the layout of the blocks or by phasing the individual stages.
The project is divided into two stages and several interstages. It is designed as a gradual development of the southern part of Jihlava so that the development can increase gradually according to current demand. At the same time, we propose a gradual transformation of the industrial area into a mixed function area. This phase is time independent of the rest of the design.