Location of the building in the corner enables better use of the plot and provides the garden with intimacy, which is often missing in the current housing development. Experience from old estates and farms shows that traditional village houses with a quiet, calm and sun-drenched yards can still function well even today. To serve our current needs, we designed narrower buldings opened into three sides, with one windowless wall. That wall can also serve as a fence with the neighbouring plot to give the residents  a sense of privacy.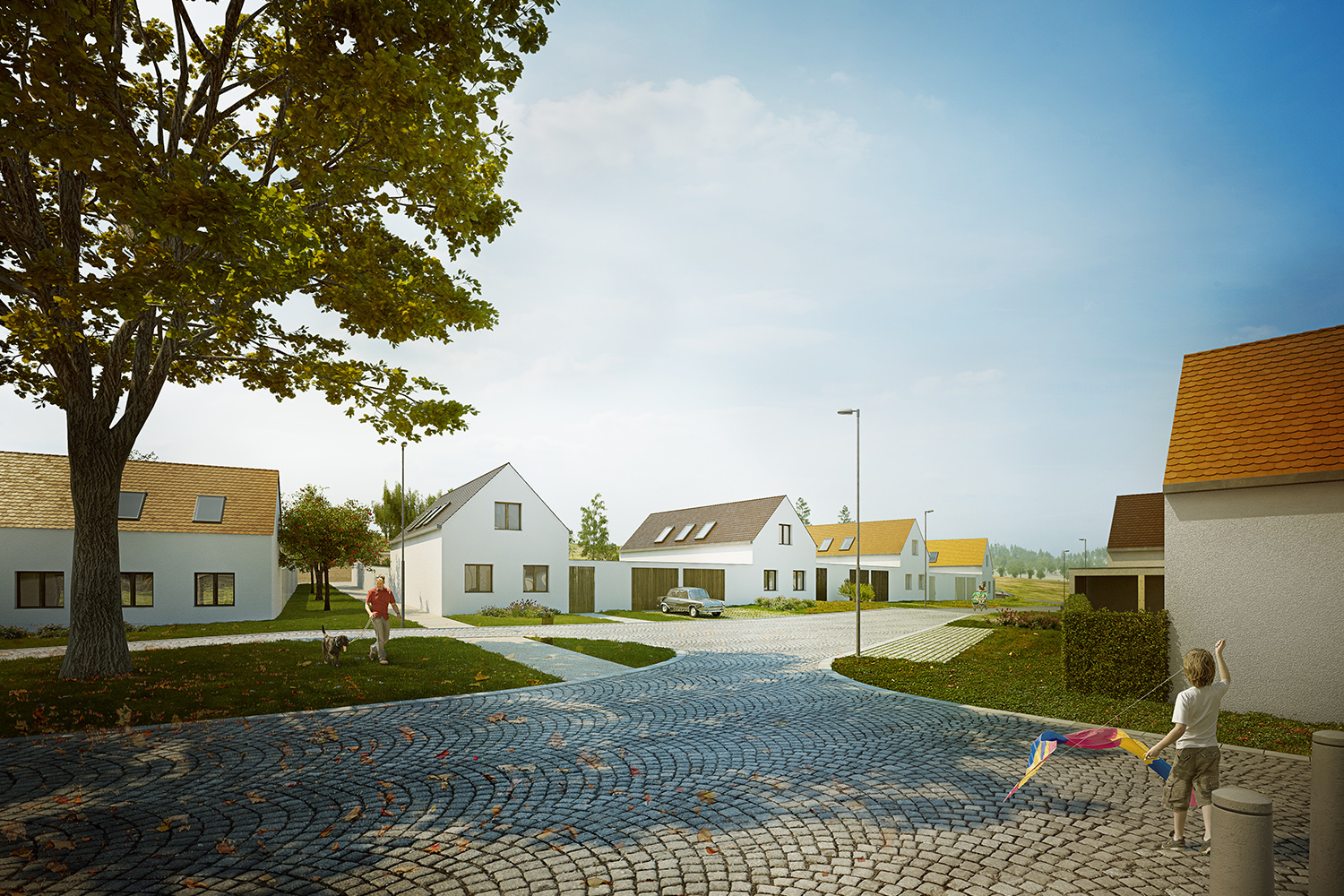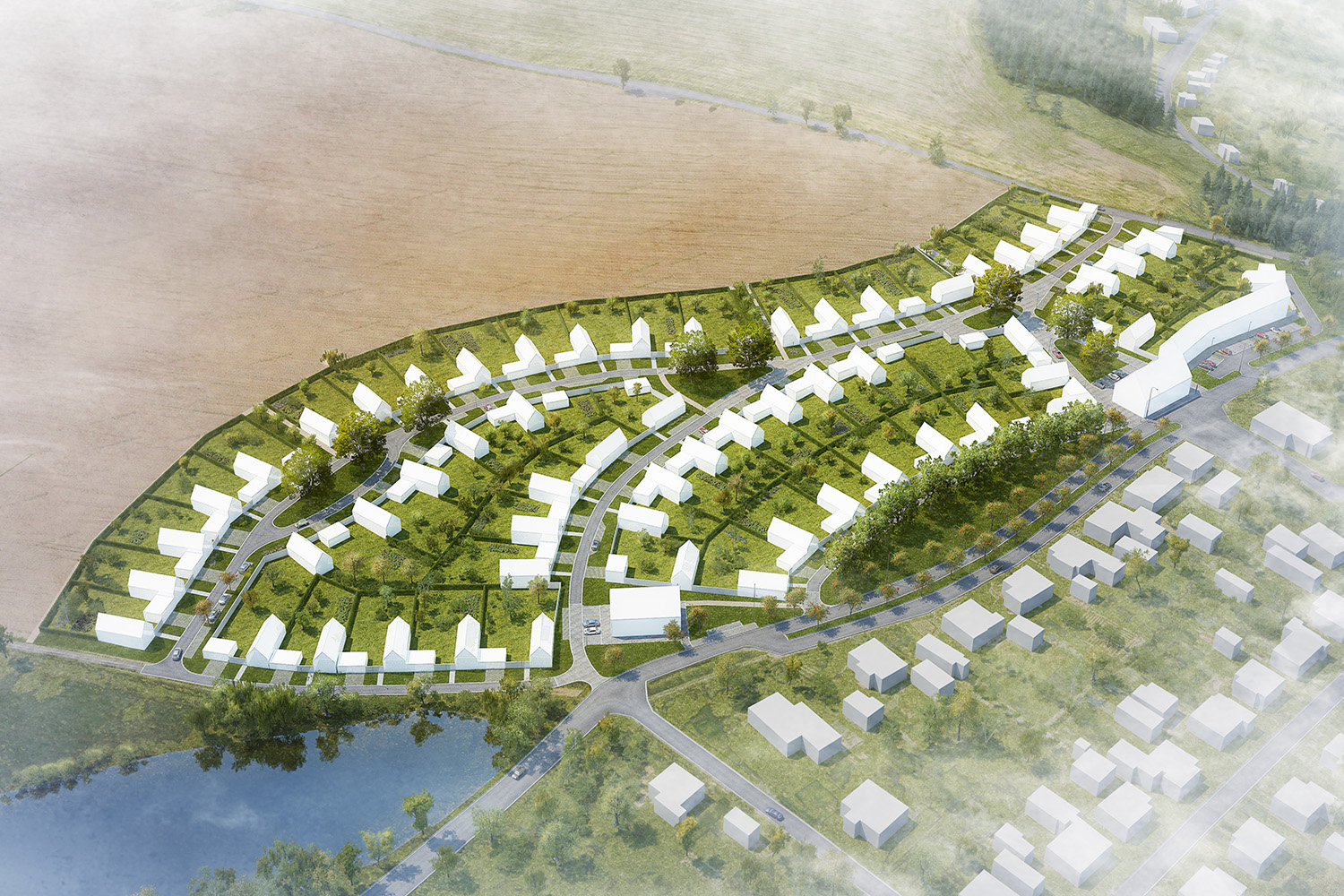 Due to the local terrain, we drew the border of the estate along the contour lines.  This way, the houses respect the landscape and create a soft curve. The line does not follow any historical trail. The construction works are planned to take place in two phases. The first one uses the building plots as suggested by the urban plan. In the second phase we would like to use the 2,2-hectare reserve area but slightly change its shape. The gardens are facing the fields, with only a pedestrian path running beyond them. This way, the gardens create a soft and natural transition between the settlements and the fields.
Along the road from Rantířov to Jihlava we propose to create a spacious new village square with alleys on both sides. At the moment the village does not have a square and there is only an apoen space down behind the pub. We have placed public facilities in each end of the area. At the top there is the municipality building (or ideally a church – if we can find a builder) and at the bottom small shops and services.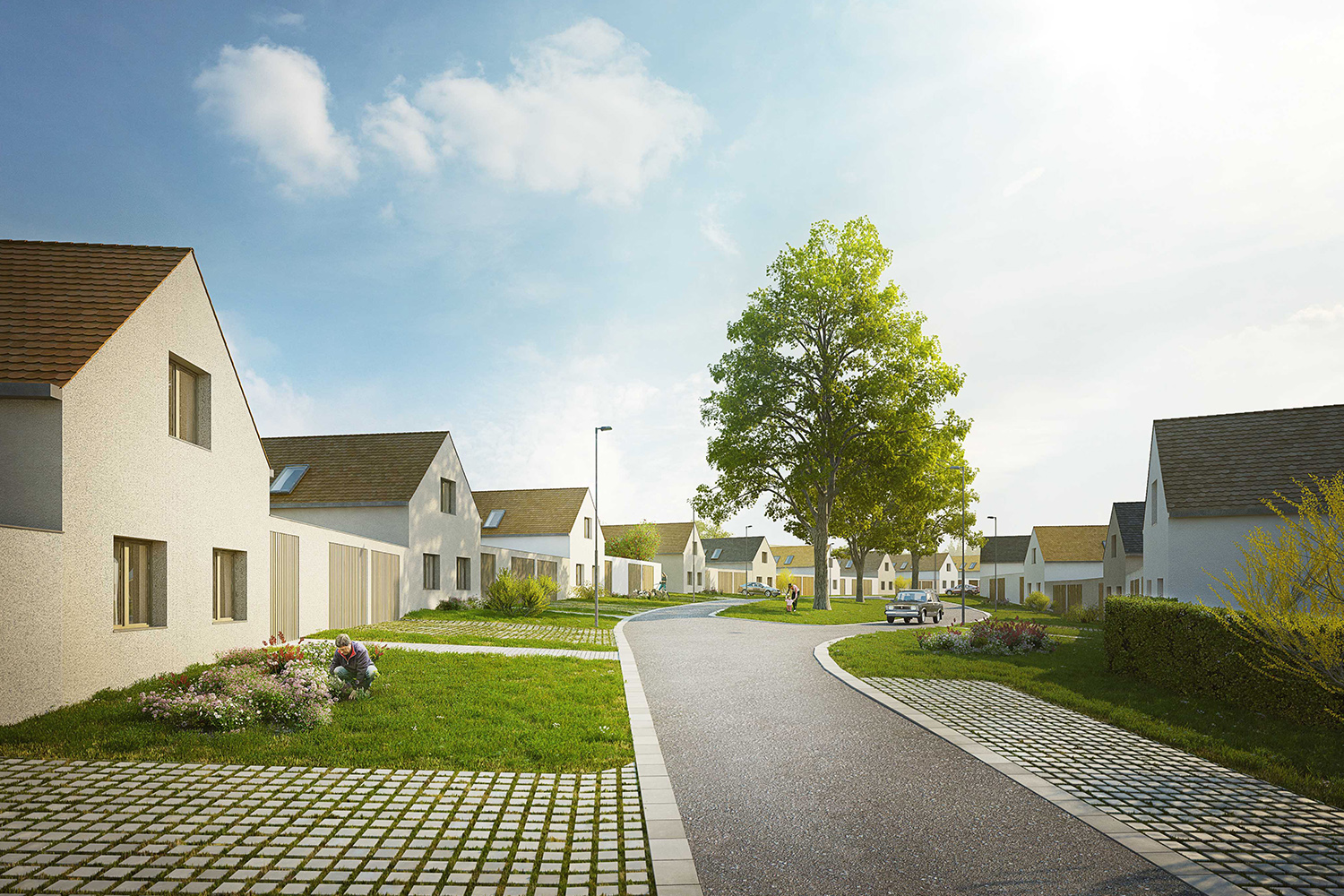 The main square will be complemented with smaller public areas with a special focus on pedestrian traffic and the presence of children.
Each of these public spaces and nooks has its own distinctive character. We have designed only minimum of paved roads in the public area in order to highlight its residential quality, slow down the speed of cars passing through the area, mimimize the loss of rain water to improve the climate during hot summers and to please the eyes of Rantířov residents.