The mass design of structures within the blocks in accordance with current rules is realized by individual builders in respective detailed projects. The presented mass design (or "masterplan") is showcasing one of many possible solutions for the location of structures within the building blocks.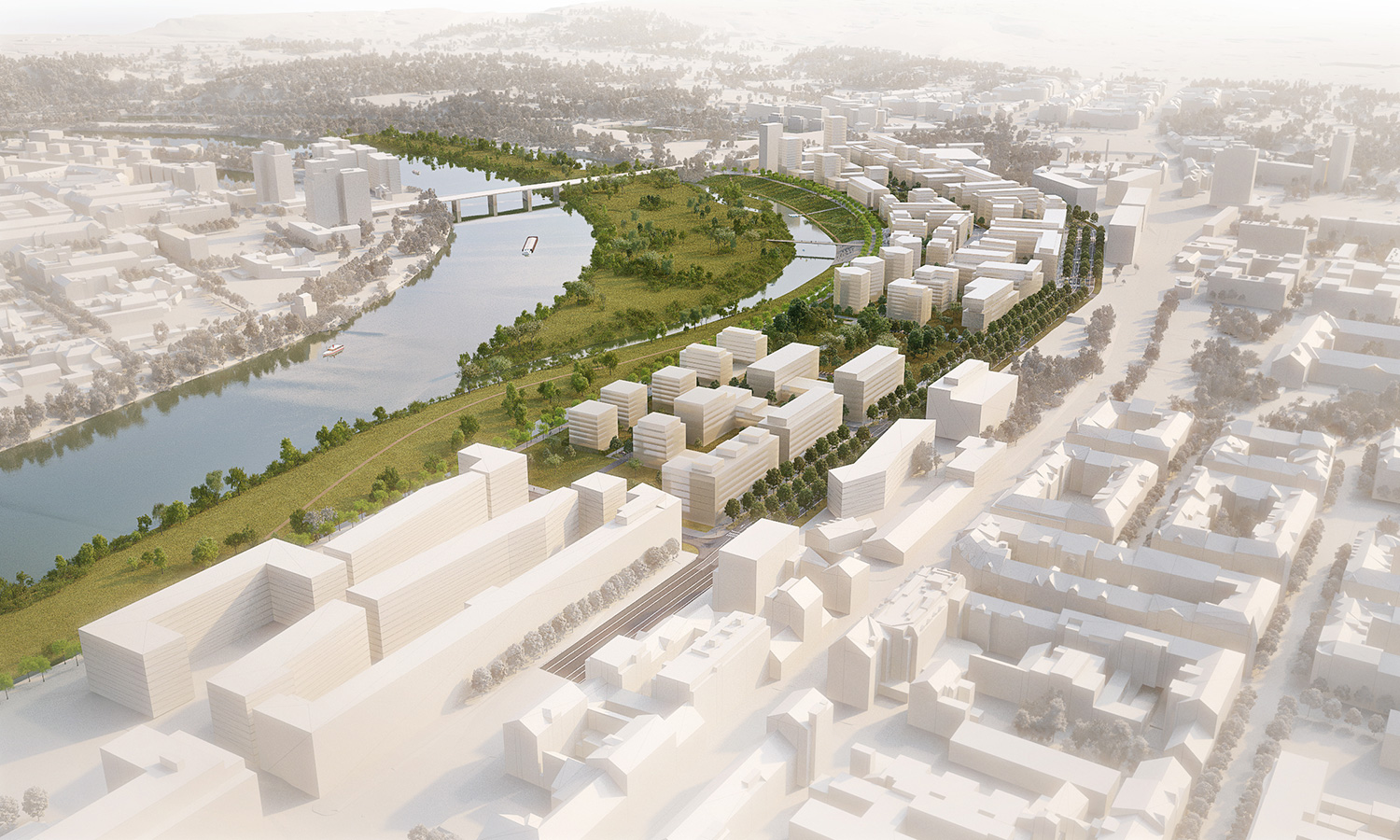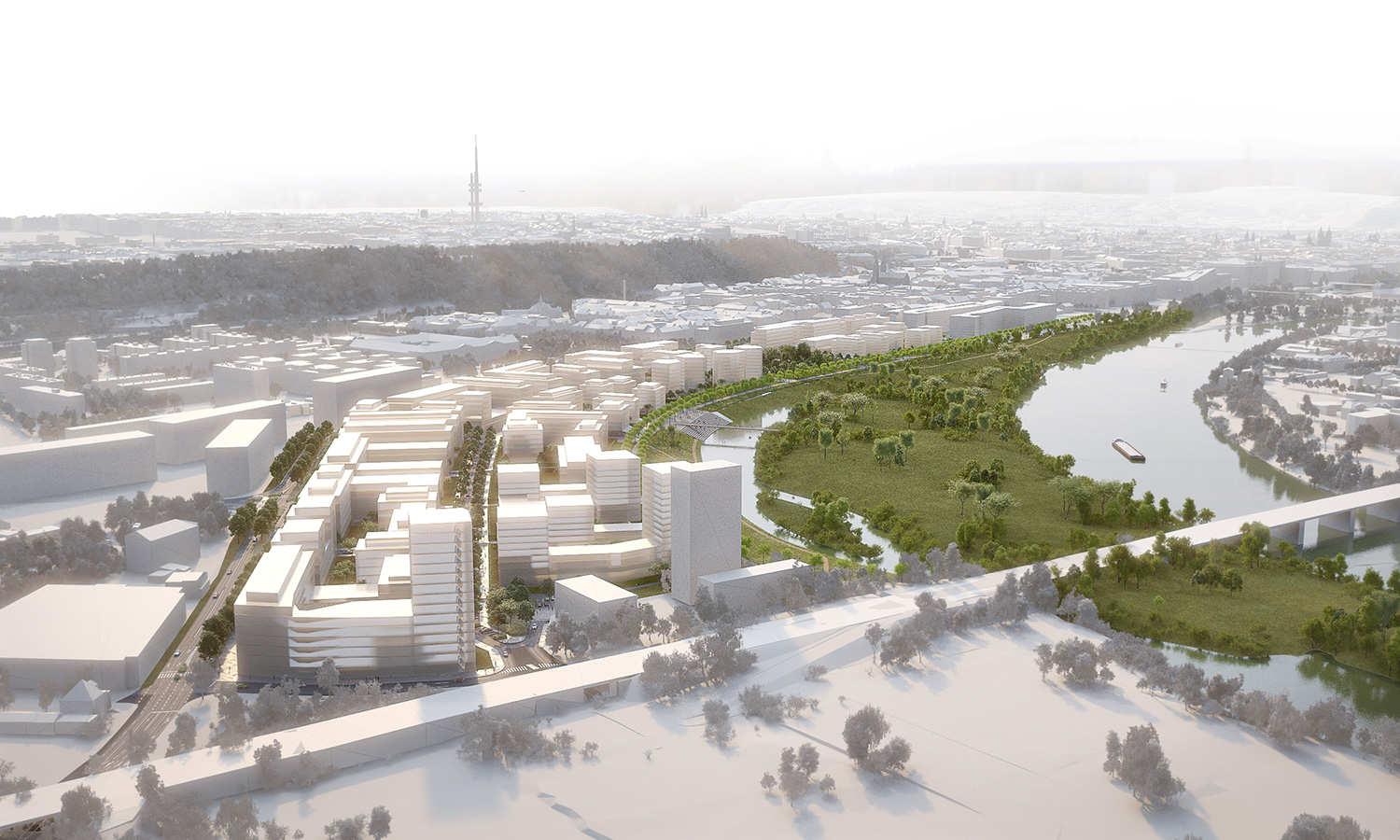 The cornerstone of the project is our effort to confirm the citywide importance of the Rohanské Embankment boulevard, with its width of 40 m, unified building height and a business parterre. The project proposes creating a continuous frontage along the Rohanské Embankment.
The border between the estate area and the park is defined by a new promenade for pedestrians, cyclists and rollerskaters. Its edge and significance is corroborated by an alley, offering picturesque views of the river. A slight slope towards the river offers some seating. Our proposal includes creating a small square on the intersection of the inner street and the access route to Invalidovna underground station.