Large windows make it possible to connect the living area with the garden and the patio during the summer months, creating an airy but intimate space for family life. The ground floor also houses the grandparents' apartment, which consists of a kitchen/living room, a bedroom, a walk-in closet and a bathroom.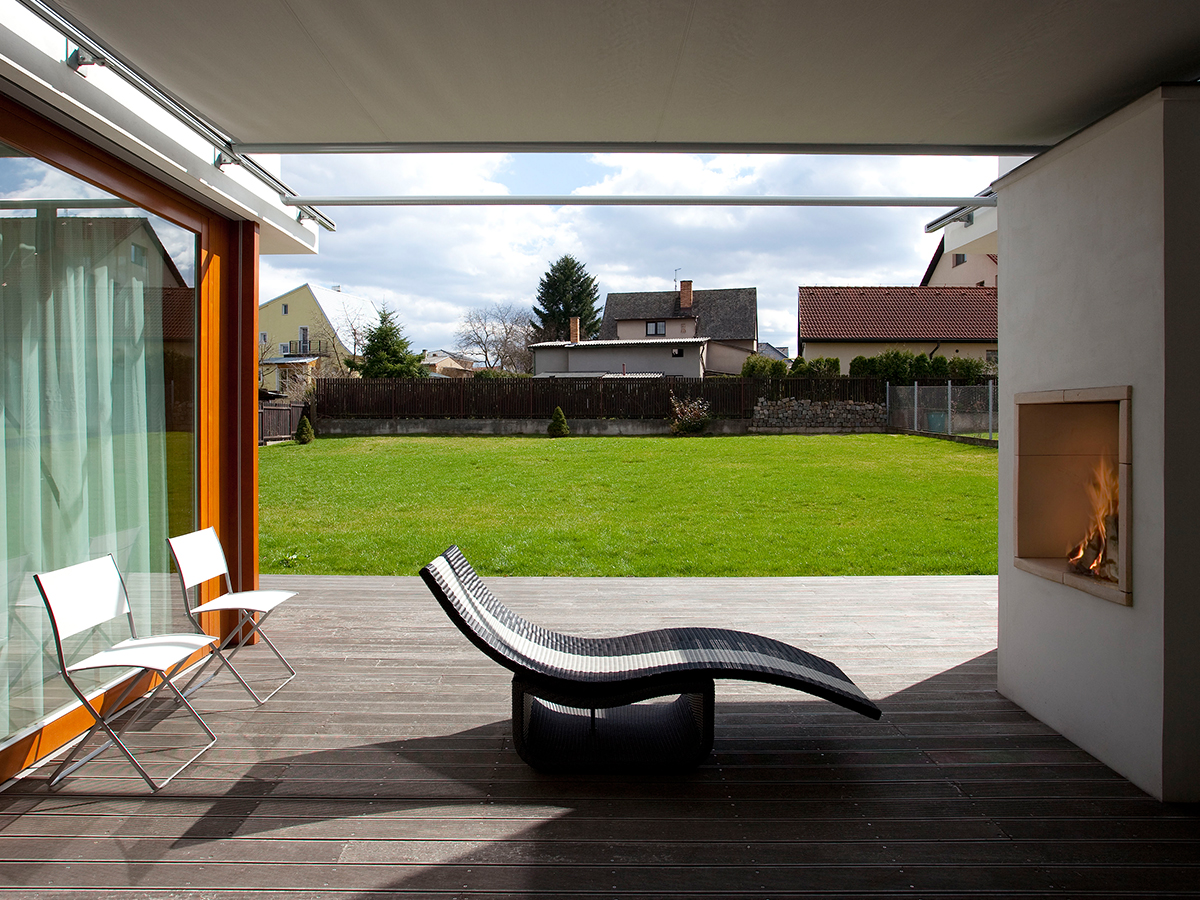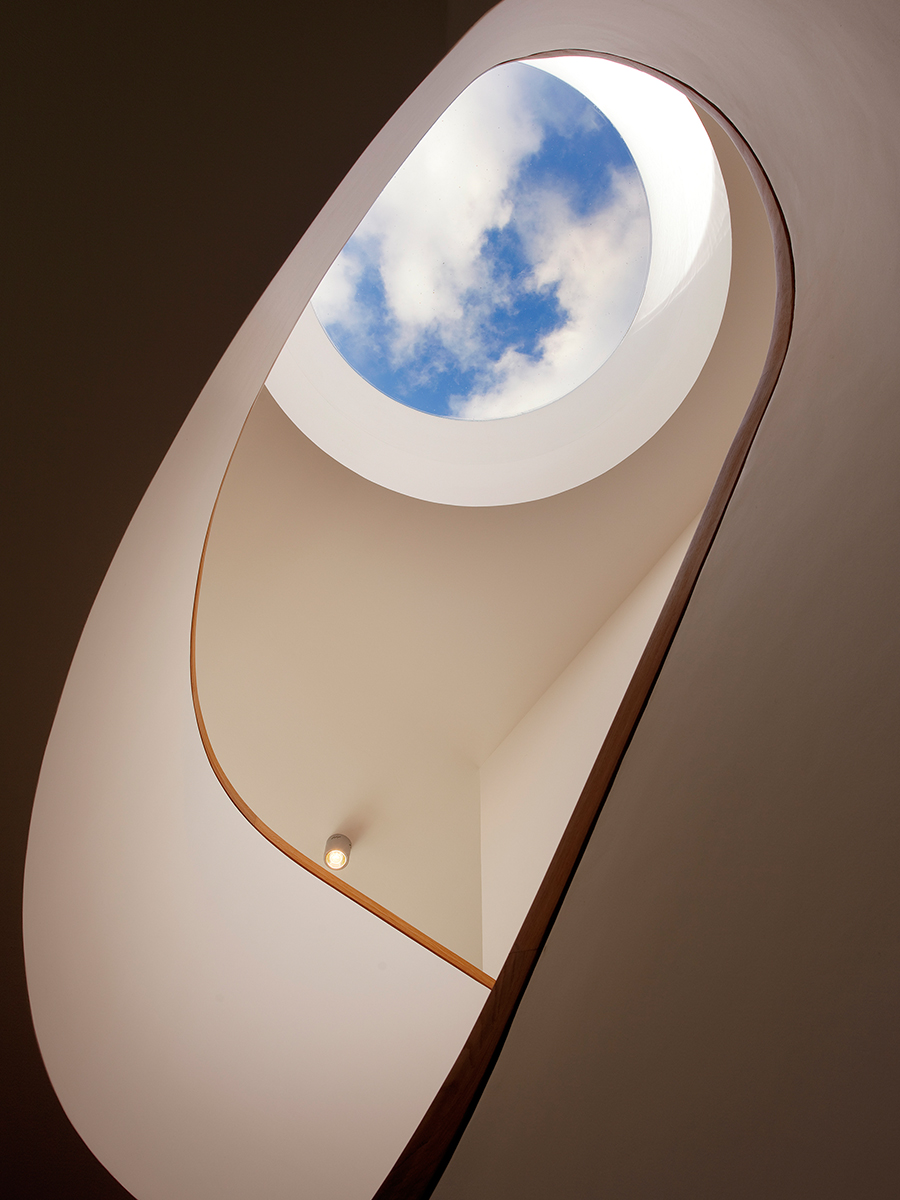 The entrance hall is illuminated by a skylight, which is located above the stair-well mirror.
Both apartments share the service rooms and the entrance. The ground floor entrance hall provides access to a walk-in closet connected with storage room, a workshop, a bathroom and a lavatory, a study and an entrance to the basement.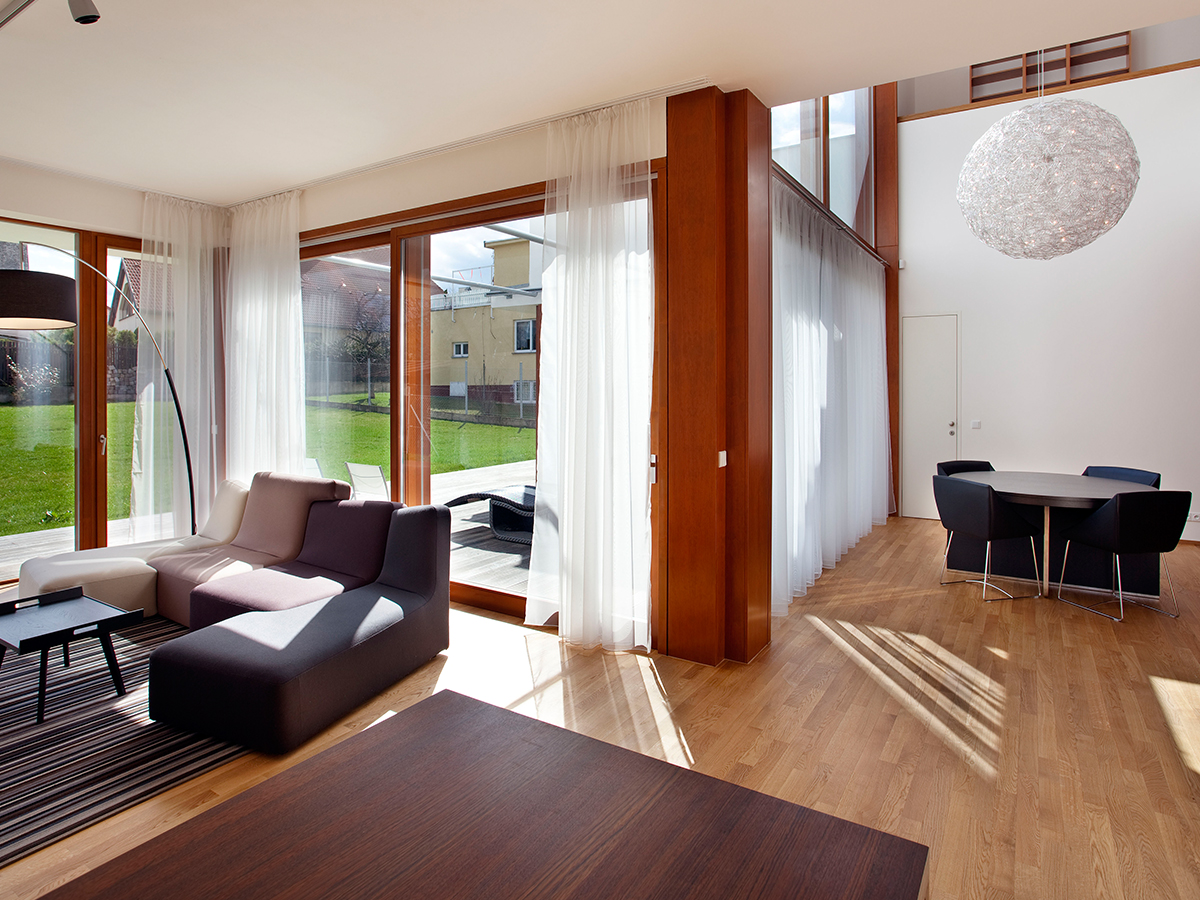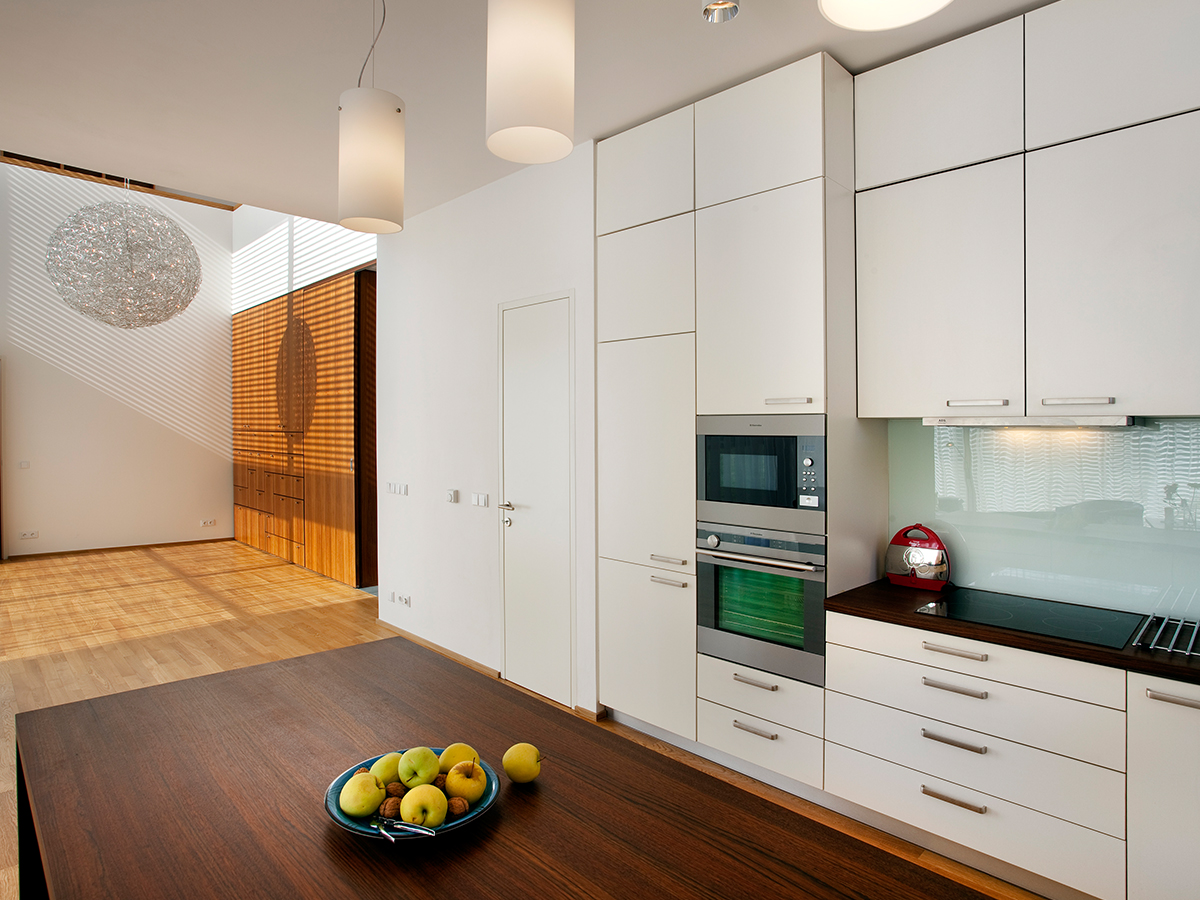 A two-car garage, located next to the entrance, can be accessed from the entrance hall through the walk-in closet and the storage room. The upper floor is imposed perpendicularly across the ground floor. On the street side of the house it creates a single surface extending across both stories, while on the garden side the facade recedes.
The upper floor houses bedrooms. To ensure contact with the rest of the house, a living gallery has been designed above the dining area. The gallery provides access to the master bedroom with private bathroom and walk in closet, and to the children's area with two separate bedrooms and a shared bathroom and lavatory. All bedrooms have sun-decks, which are located above the ground floor part of the house.