The house has the same volume as the previous object from the 1930s, which was pulled down due to poor technical condition.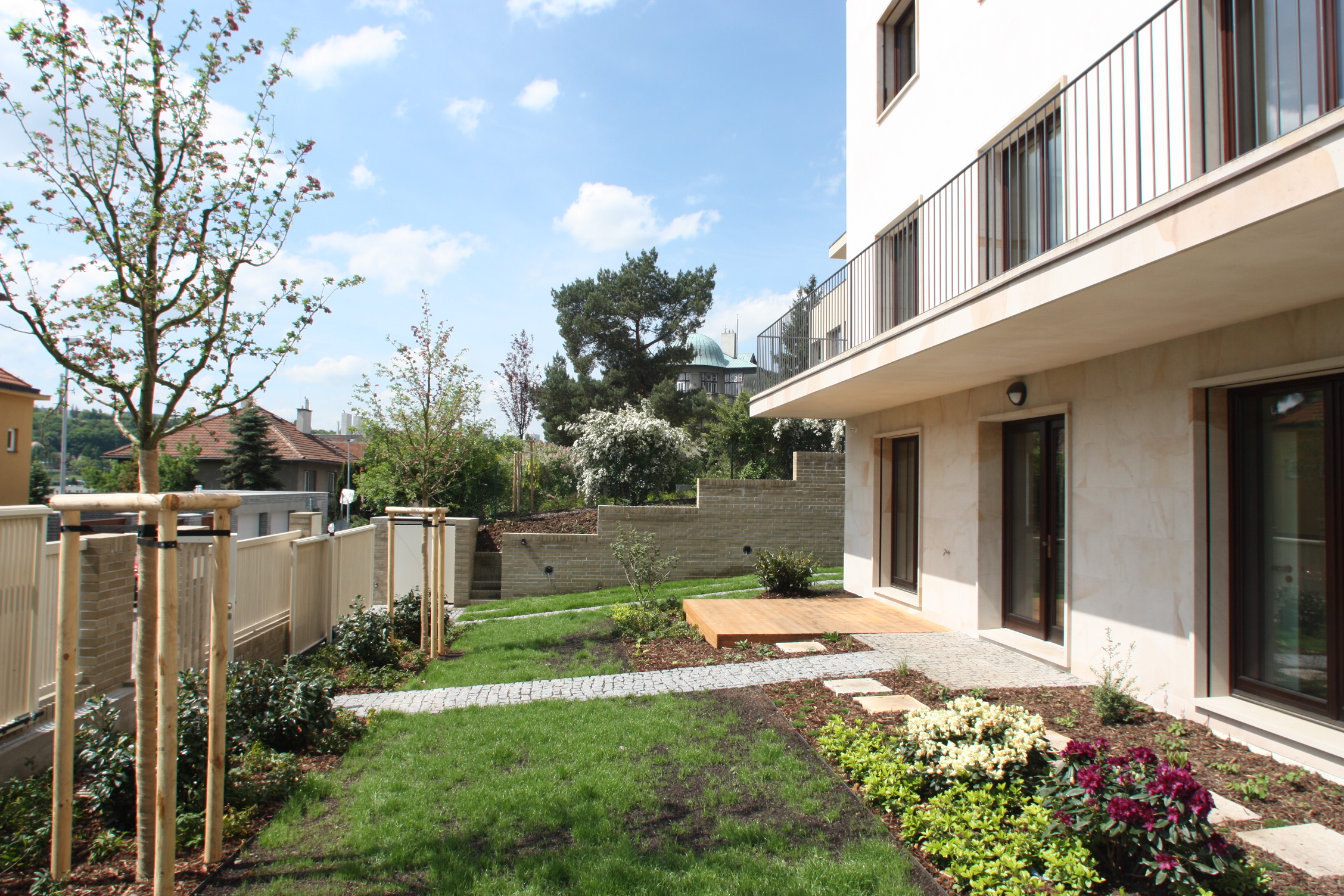 Piano nobile on the first floor is connected with the upper garden and the balcony faces the street. The second storey consists of bedrooms. The attic features a study, gym and other rooms. The arrangement enables a future division of the house into two separate appartements on each floor.
The tent-shaped roof is made of corroded copper, the windows are wooden with stone lining. The plinth is lined with sandstone, the remaining parts of the facade are plastered with plaited plaster.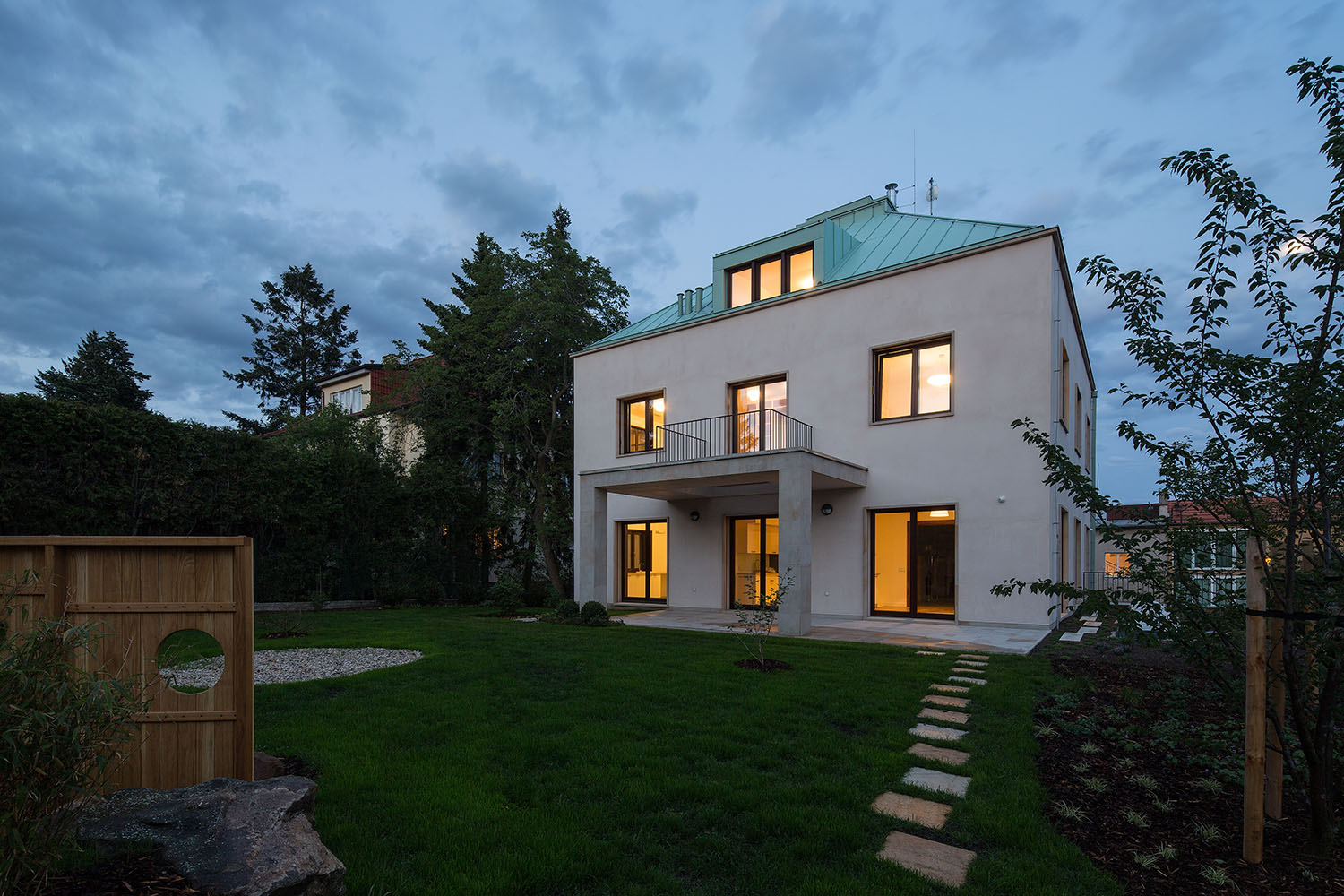 The design of the house wants to be discreet, to match the context of the neighborhood. It aims to be solid, classical and timeless.