The building is located in the lower half of the plot, so that it does not interfere with the mature trees in the upper part of the premises. The villa has a rectangular elongated shape, perched longitudinally on a slope high above street level and thus divides land in two parts. From the main living floor it allows a view to both sides - to valley and into the area of ​​the residential garden, which has privacy and connects to the mature oak grove in the upper part of the land. The lower part of the garden forms a steep slope to which the bedrooms and children rooms are oriented into.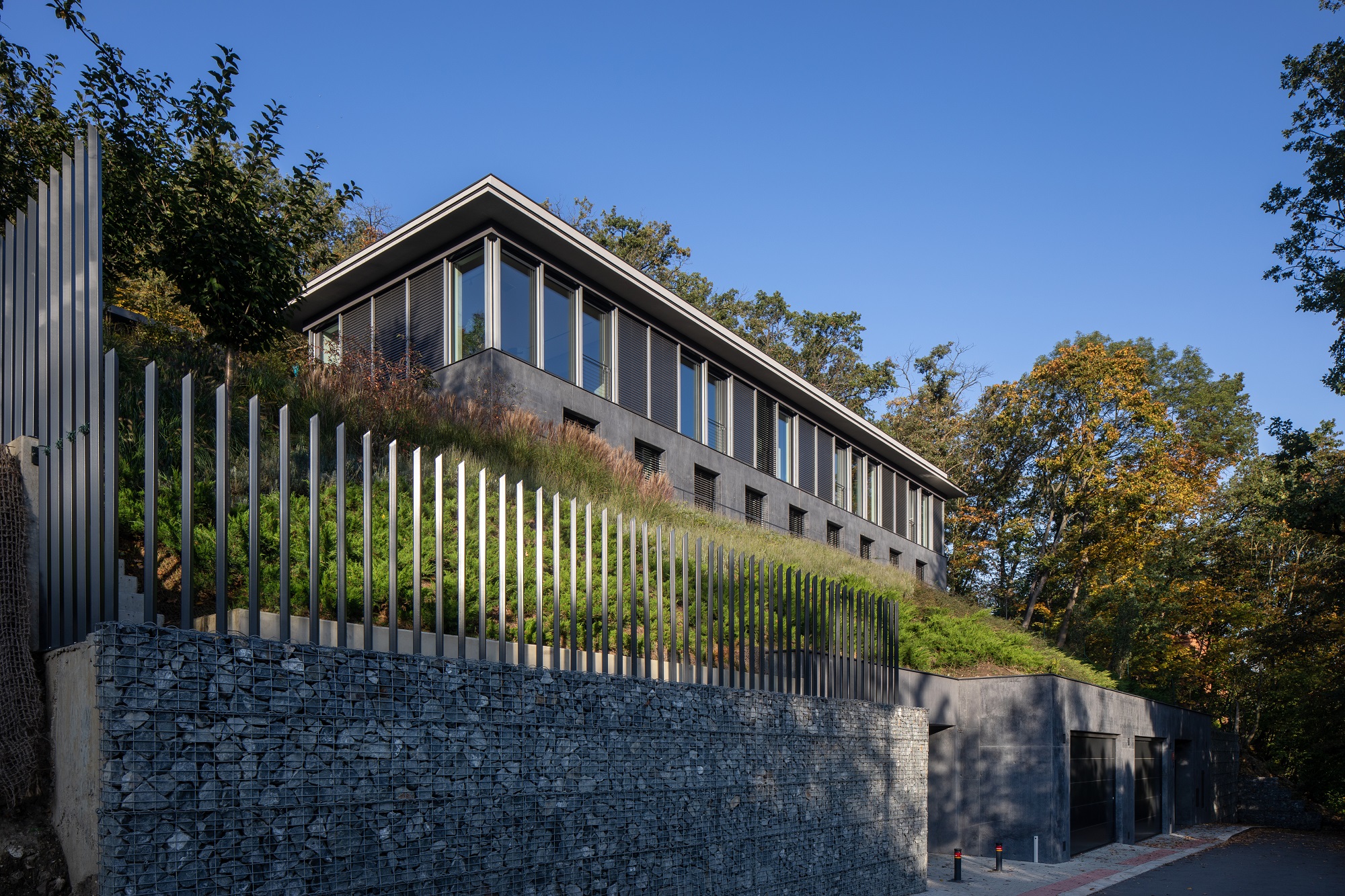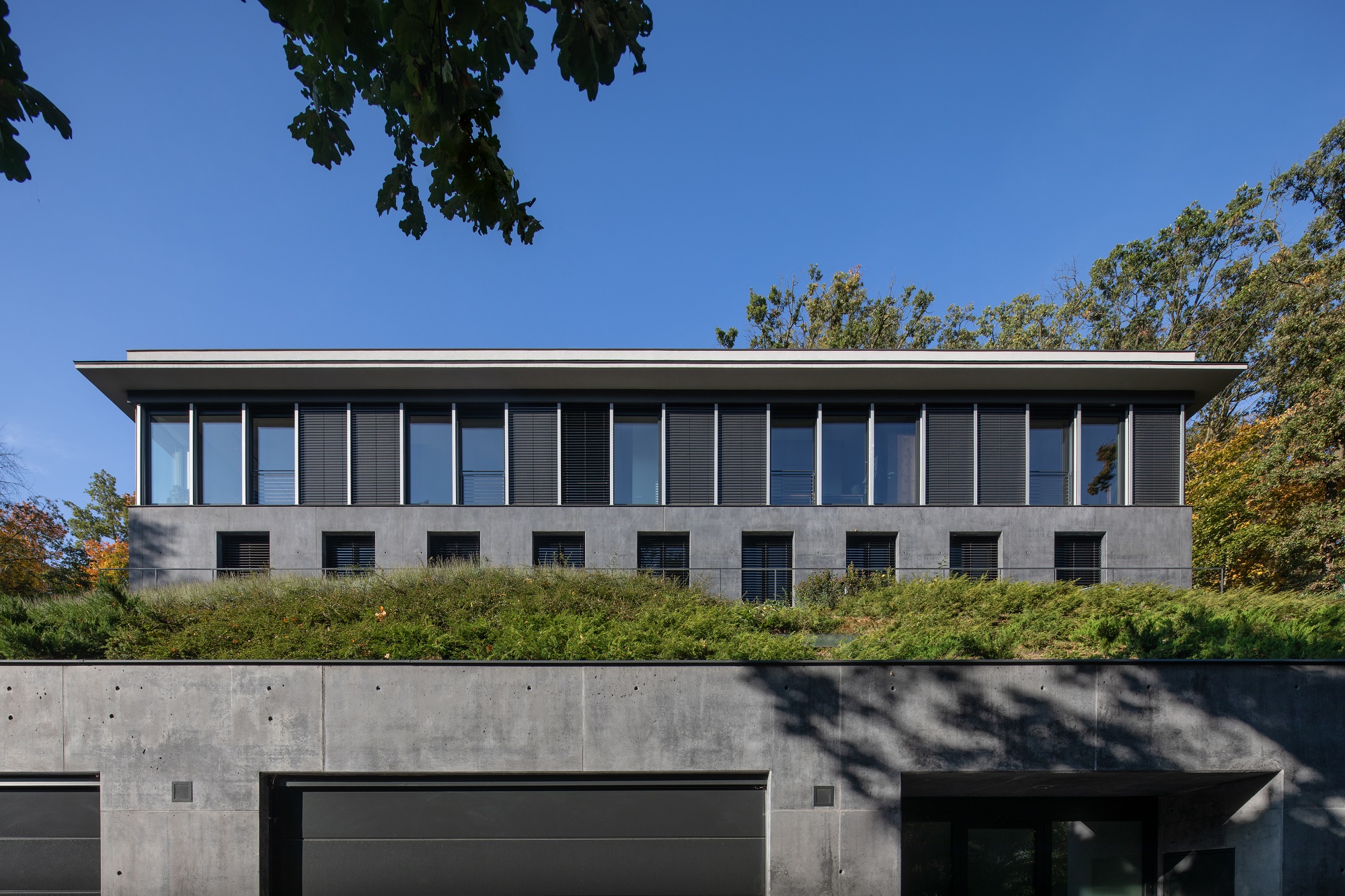 The main living floor of the house is designed as a lightweight structure with steel columns, glass and metal fillings. The roof is flat, the house has a distinctive main ledge. The lower floors have concrete construction, exposed concrete is also used as the main material in the exterior.
The newly built villa has one above-ground and 2 underground floors. The main living floor is located above, adjoins the residential garden. Below it is a partially sunken bedroom floor - with children's rooms and parents' bedroom, oriented towards the valley to the east - to the bottom of the garden. The lower floor, which is directly connected to U Vojanky Street, houses the main entrance with a covered leeward, garage and warehouse.