The core idea of the design of this yet unfinished square is redirecting the traffic and thereby clearing its central space. The cleared central space can accommodate wide range of activities, such as markets, public gatherings, start or finish line of a race, etc. The value of public space lies in its versatility.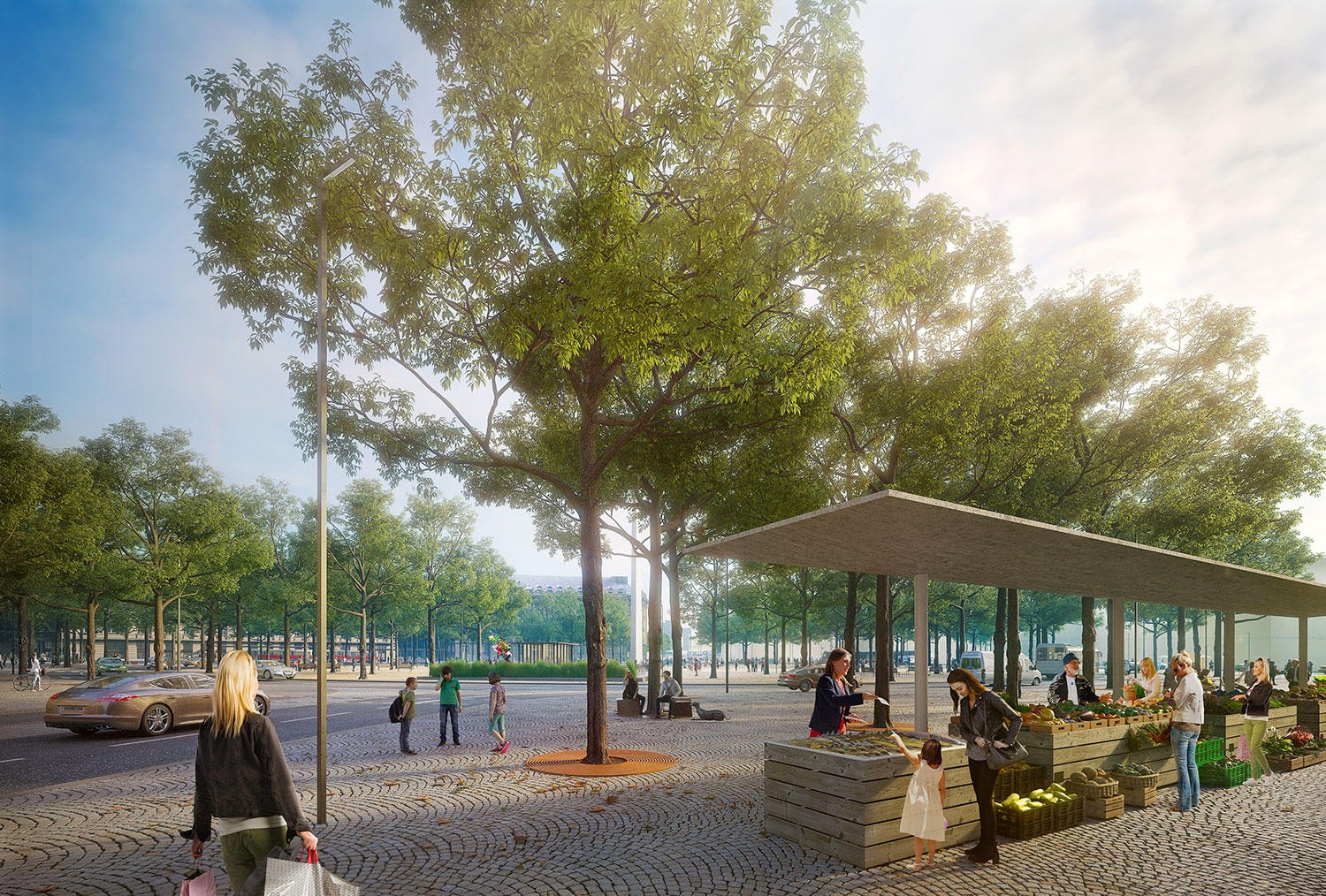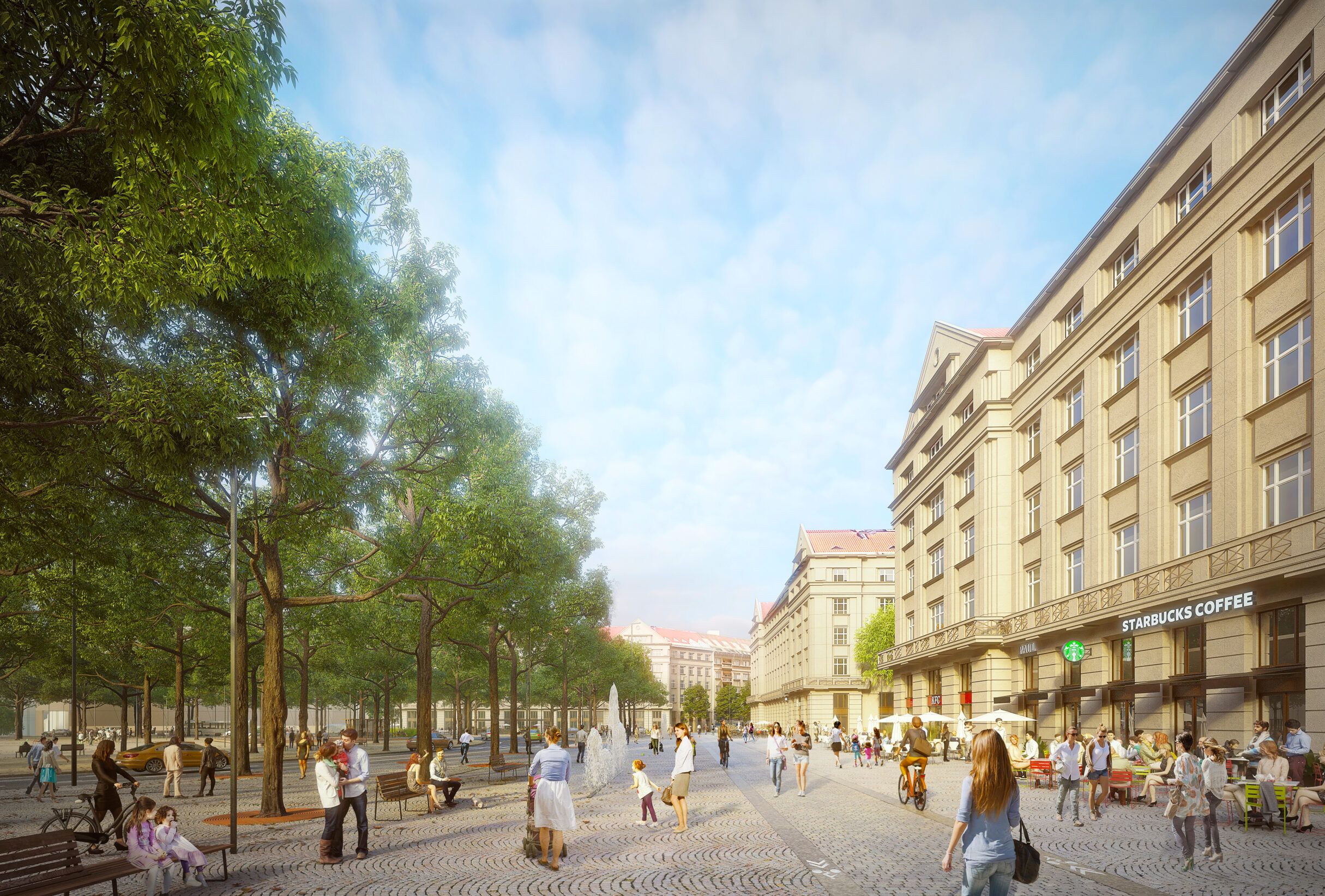 Geometry of the square, which is itself based on the plan of a semicircle and a half square, is from central circle parted by green segments of bosquet, which defines not only the inner circle in the middle, but also the space on the perimeter with busy storefronts of the adjacent buildings.
Grown trees around the square evoke a pleasant scale alike that of the street. Despite this, the entire space of the square (200 meters wide) remains visible and uncluttered. As a reference, The Old Town square is four times smaller ( roughly 100 x 100 meters).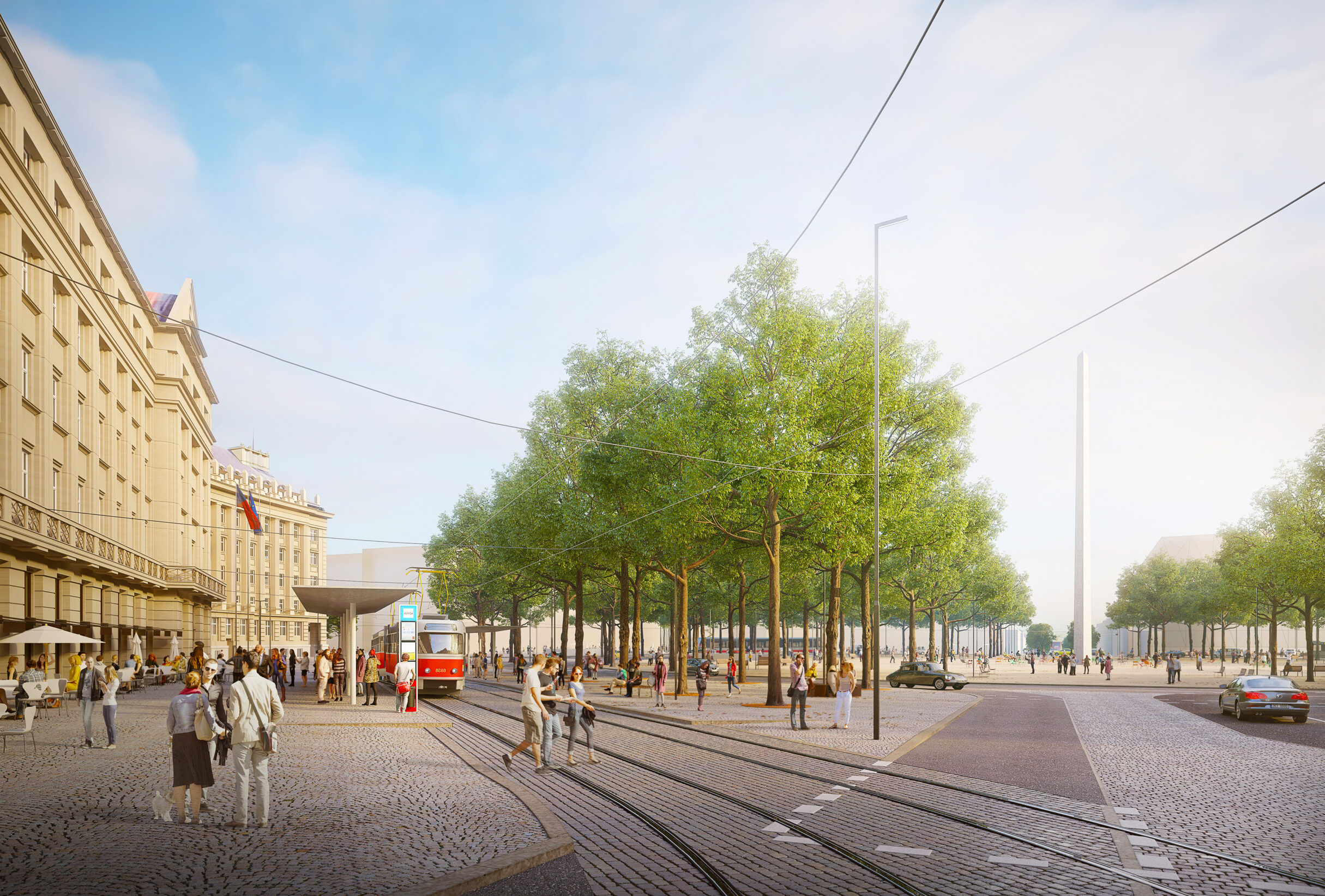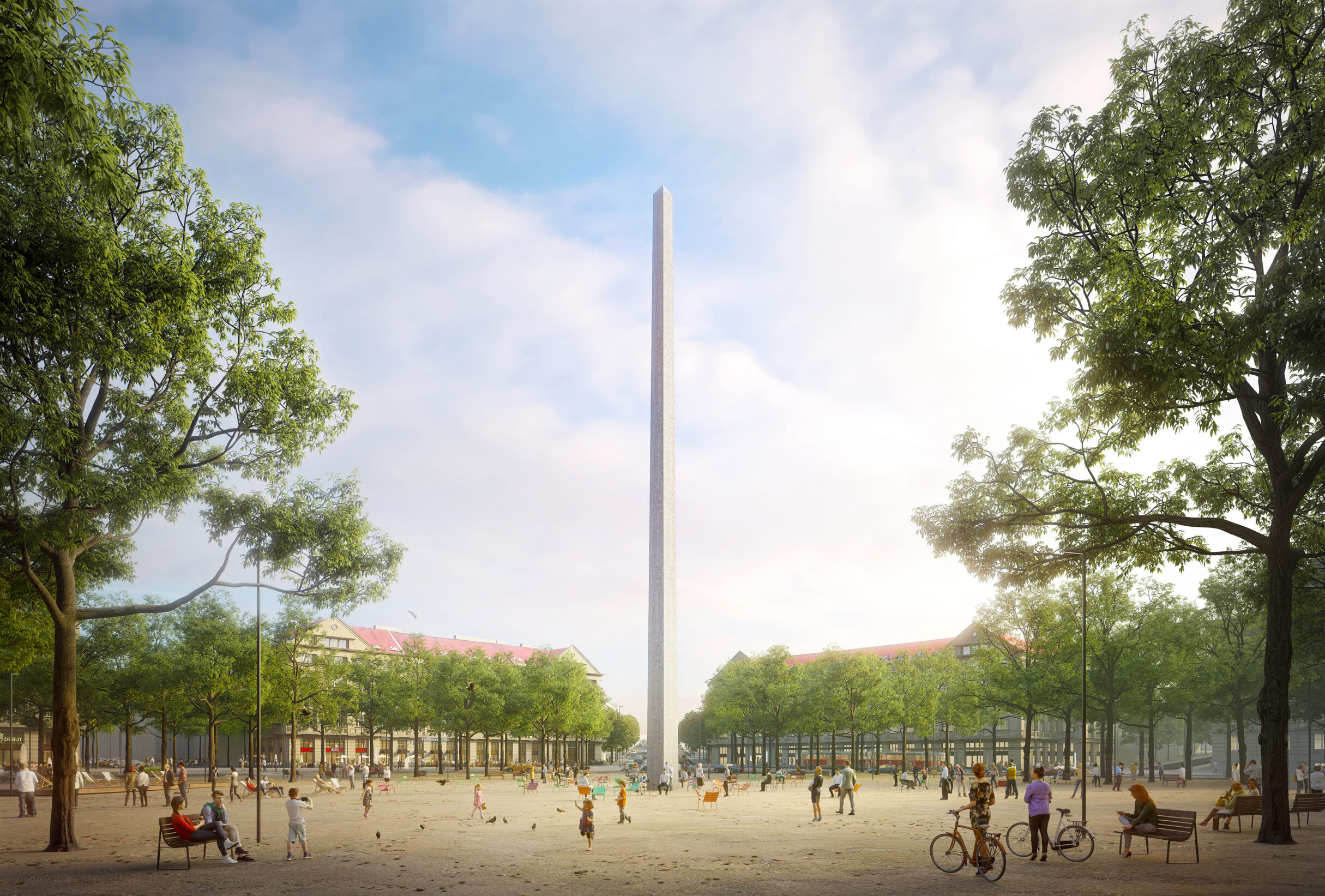 The inserted bosquet hides the automobile traffic under the trees. The design of the interventions into the square is concerned with the liveable quality of the city.
Considering the square's position in the structure of Prague and its connections to public transport, it is the pedestrians who hereby come to the fore. The square gets its chance to become a relevant and popular part of Prague.