We wanted to conceal the power plant as much as possible and adapt it to the surrounding landscape. The construction itself is concealed under ground, above which only the ventilation shafts and access stairways are visible. Hence the structure resembles an entrance to a submarine.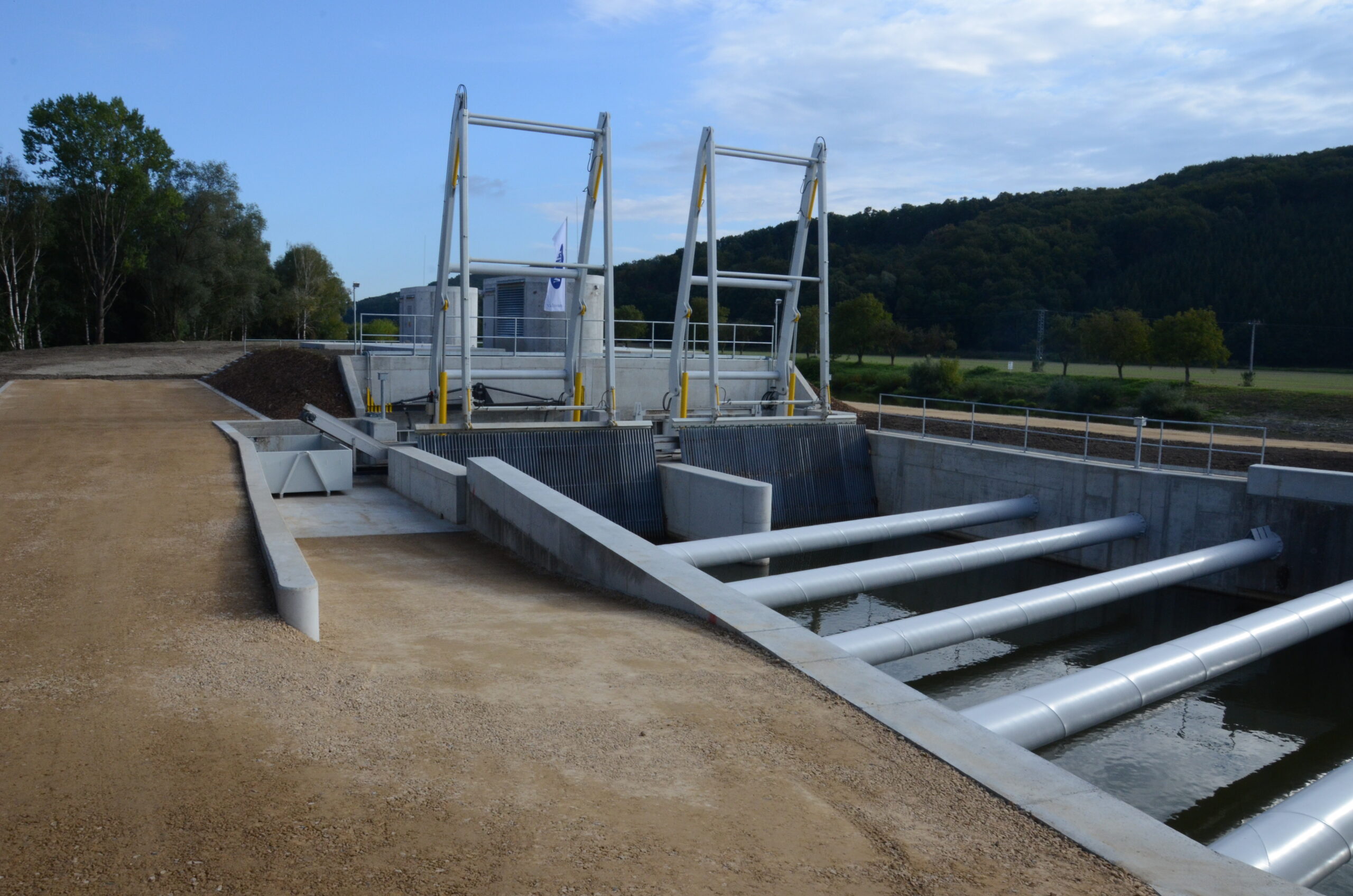 The power plant is a monolithic reinforced concrete building with two inflow fields. There is a generator in each field and the turbine gearbox. The mesh screen and screw conveyor are located at the turbine intake. The dirt container is placed under ground to make it as concealed as possible again. Directly attached to the front wall of the turbine intake is the mesh screen.
At the end of the intake body is a groove for emergency purposes barrier. Adjacent to the intake body is the engine room. From the intake the water runs under pressure to the turbines with the output of 2 x 0.8 MW. The discharged water goes through a draft tube with grooves for emergency purposes barrier.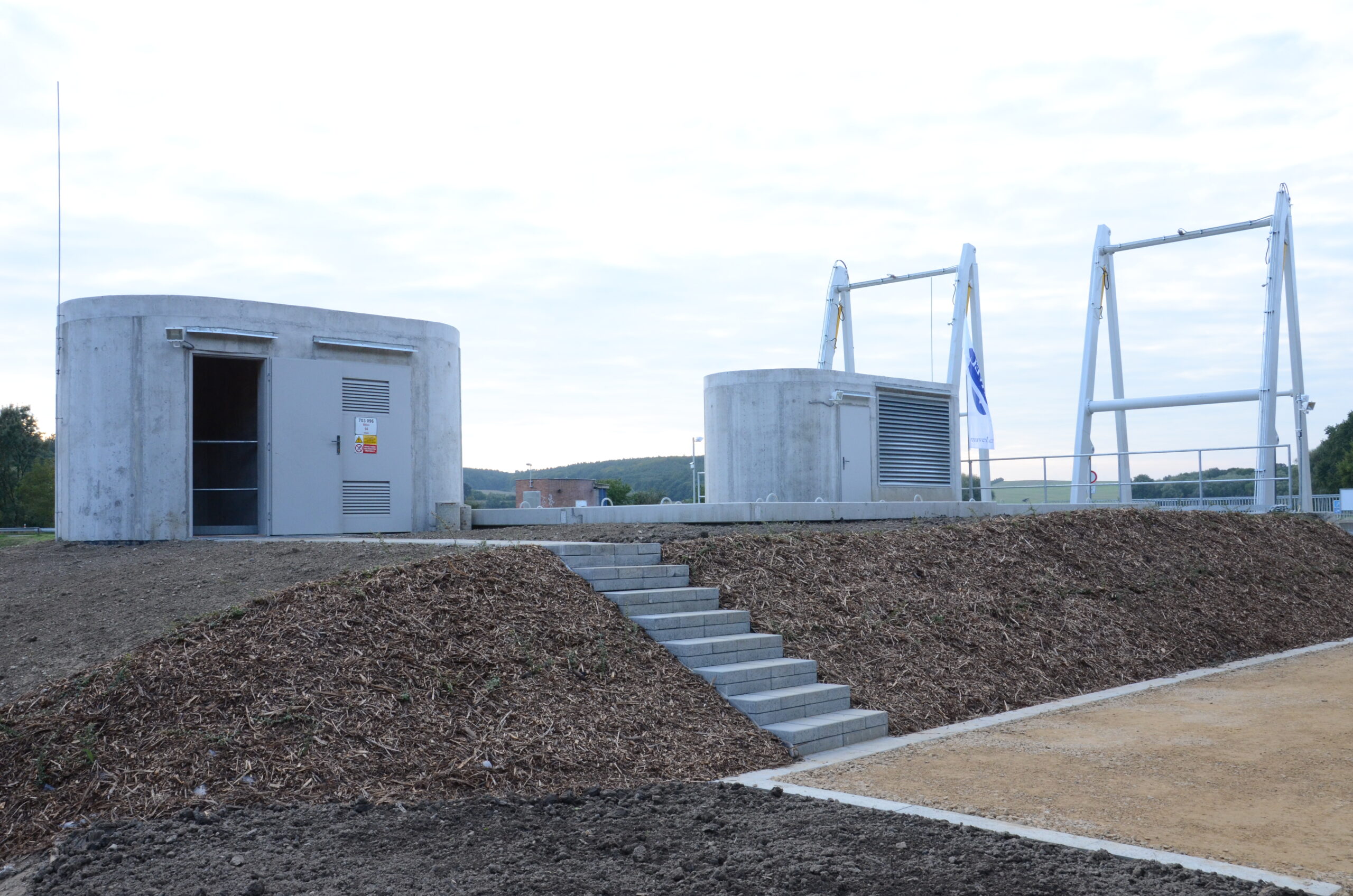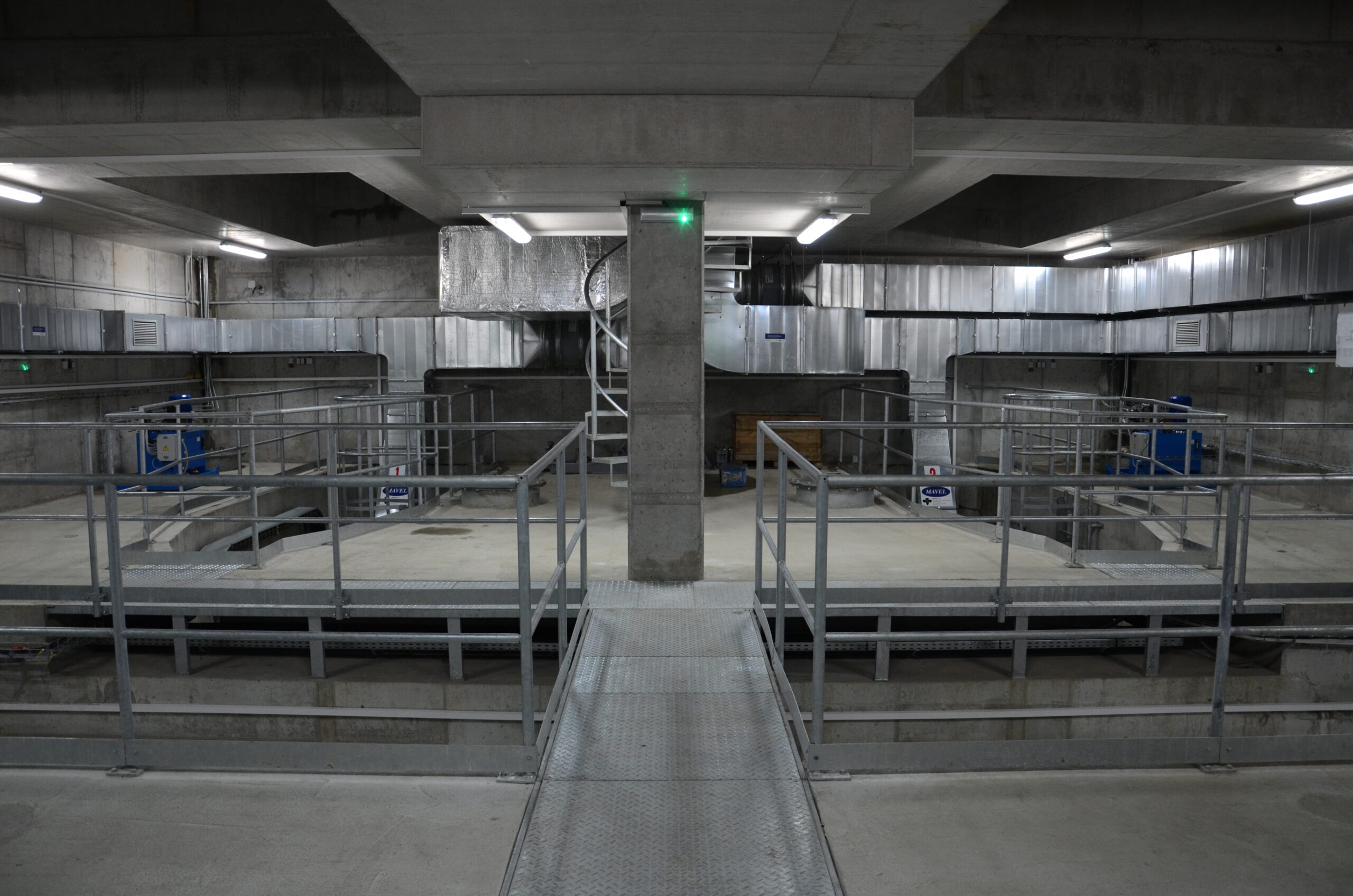 The proposal suggests the use of architectural concrete as the basic construction material completed with metal elements in raw industrial form. The pathways on the roof are paved with quarry flat stones. The paved roads have been designed to be used by vehicles.