The house is characterized by the ingenious use of a small plot of land with a large elevation between two connecting streets.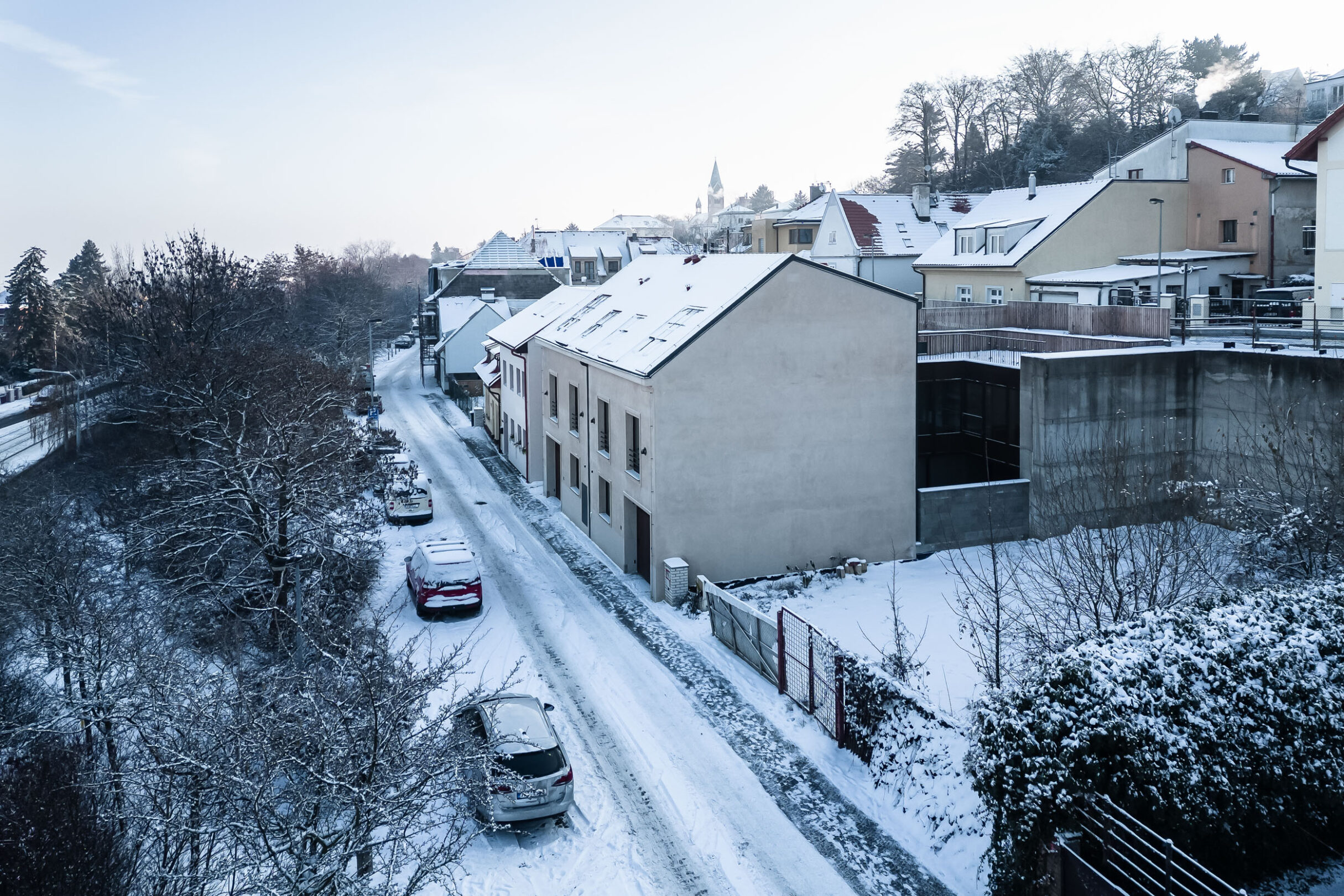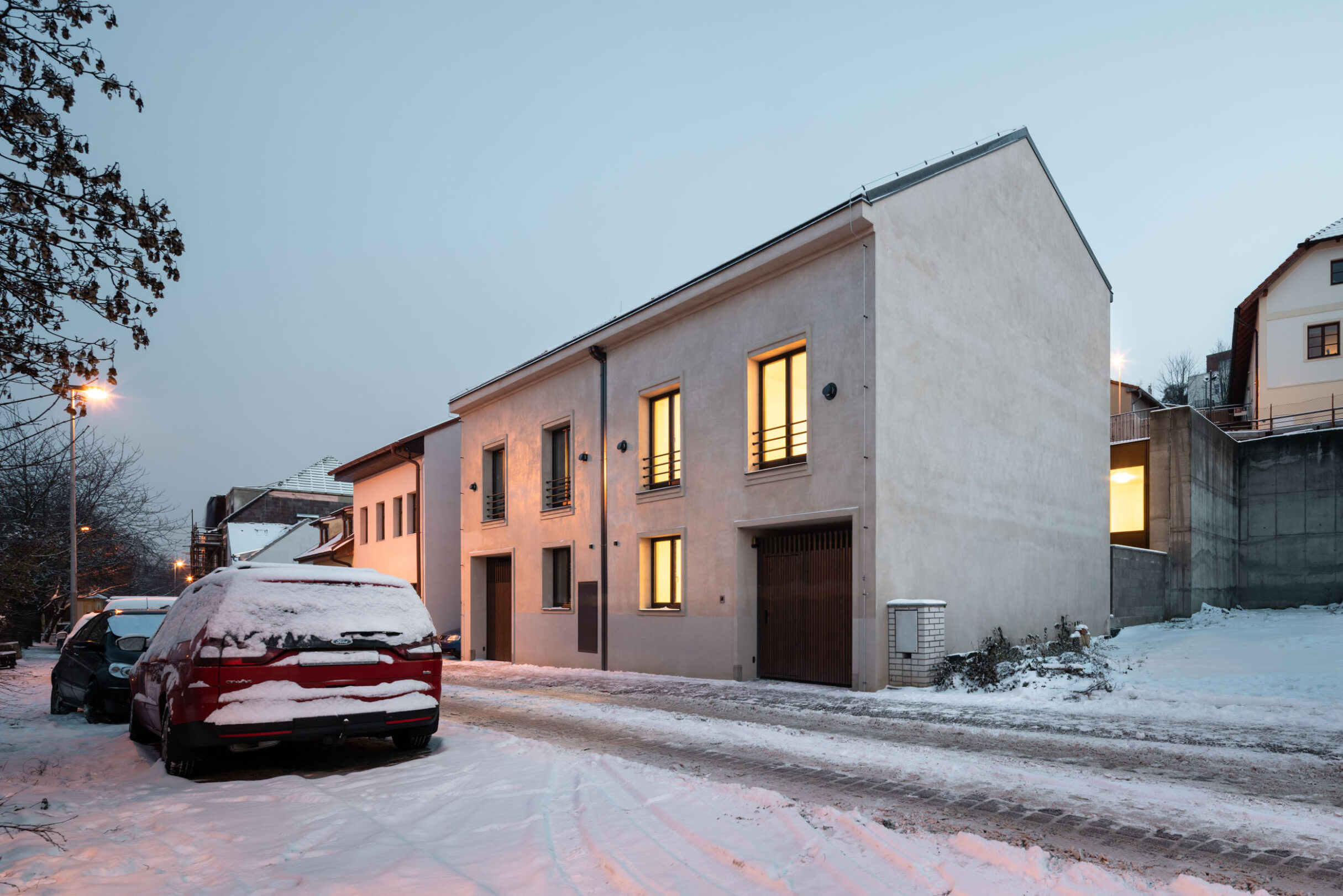 On the ground floor of each half of the semi-detached house, there are entrance areas and a small living room facing the street. The rest of the plot is left as a free courtyard where two cars can be comfortably parked.
All three floors of the house are connected by a monumental "tower" staircase. The cladding of the stairs and the railings are made of solid oak.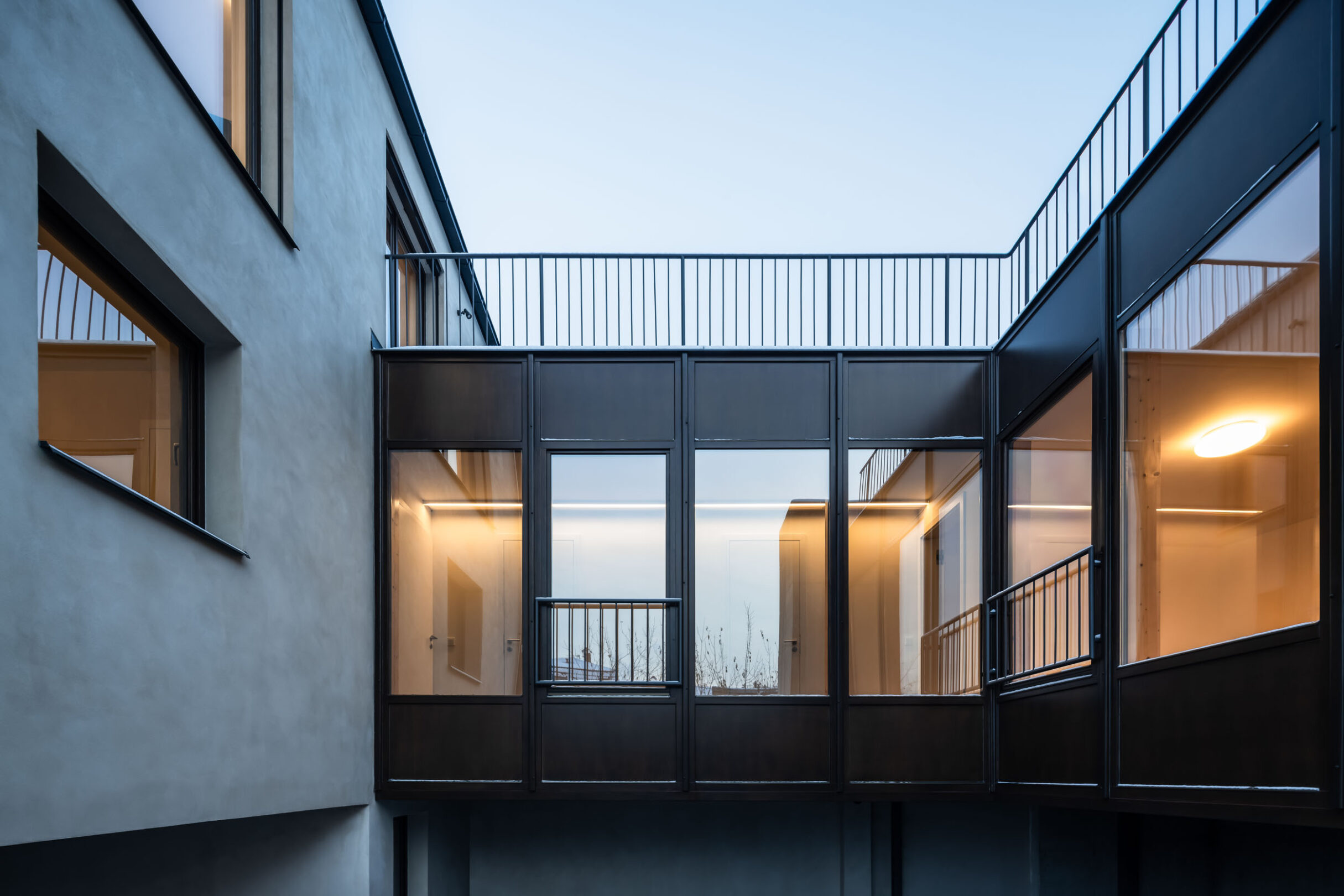 On the first floor there are bedrooms and bathrooms. Part of the filling extends above the yard as a light wooden extension. This naturally covers the parking spaces and at the same time creates an area for a roof garden on the second floor.
Thanks to the elevation, the garden reaches the level of Pod Bateriemi Street and thus gains a pleasant southern exposure. The roof garden is connected to the highest part of the house, where there is a large living space with a kitchen. The advantage of raising the living space is the beautiful view through the large studio windows towards Ořechovka, Dejvice, Hanspaulka and beyond to the northern bank of the Vltava and the distant peaks of the Bohemian Central Mountains.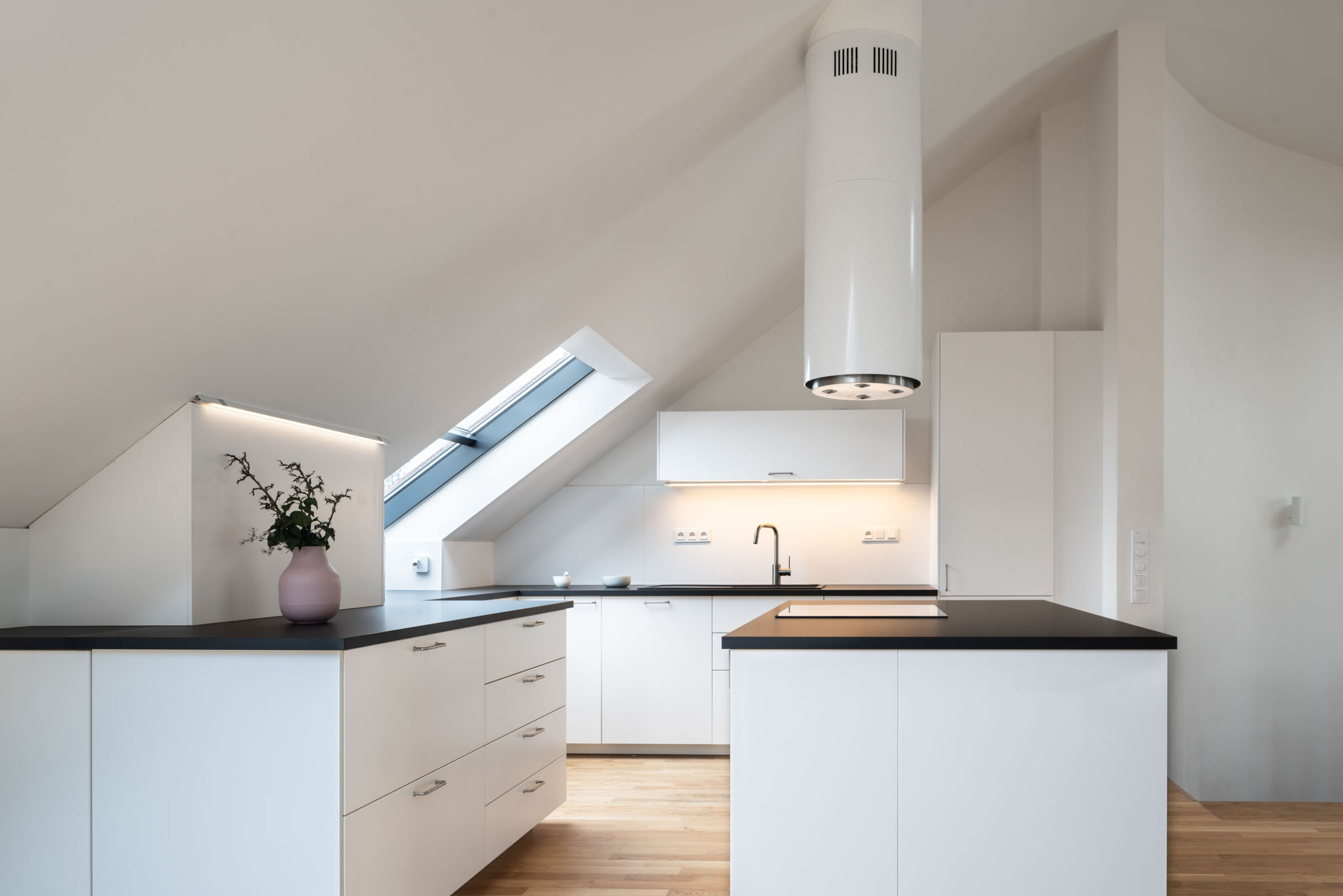 The entire house is built from high-quality but moderate materials and is very economical. It is heated by a gas boiler with underfloor heating. Electric blinds are installed on the windows, and the house uses rainwater for flushing and irrigation. In addition to air conditioning, air recovery is possible in the two bedrooms facing the streets.