The aim of the project is to offer quality housing, including public services and job opportunities. Given the strong "magnetism" of Prague and the anticipated number of inhabitants, it is not possible to build a completely standalone and self-sufficient town. Such settlement will always function as a certain "satellite" of the capital city, it is therefore crucial that it is oriented to the railway passing through the area.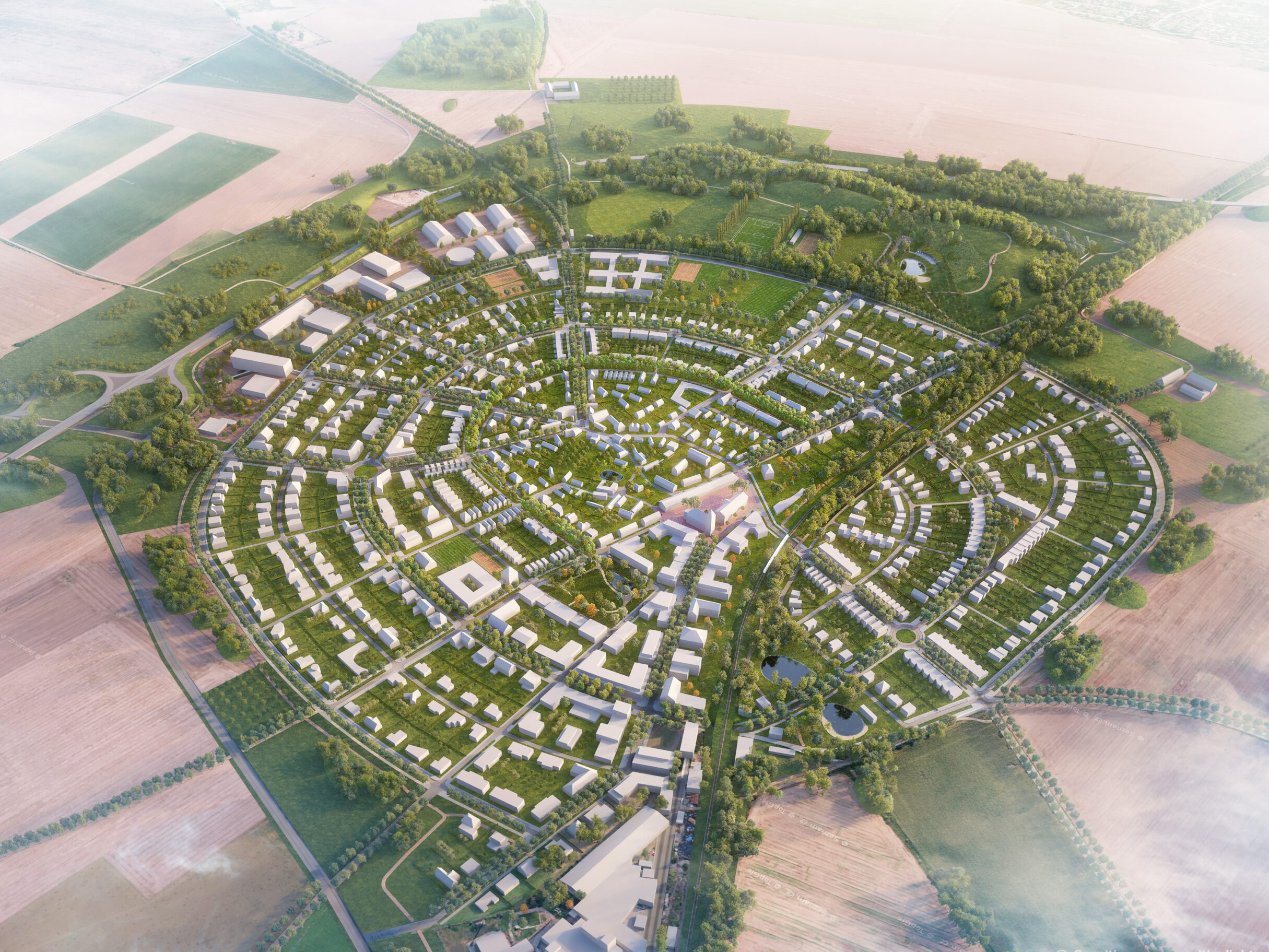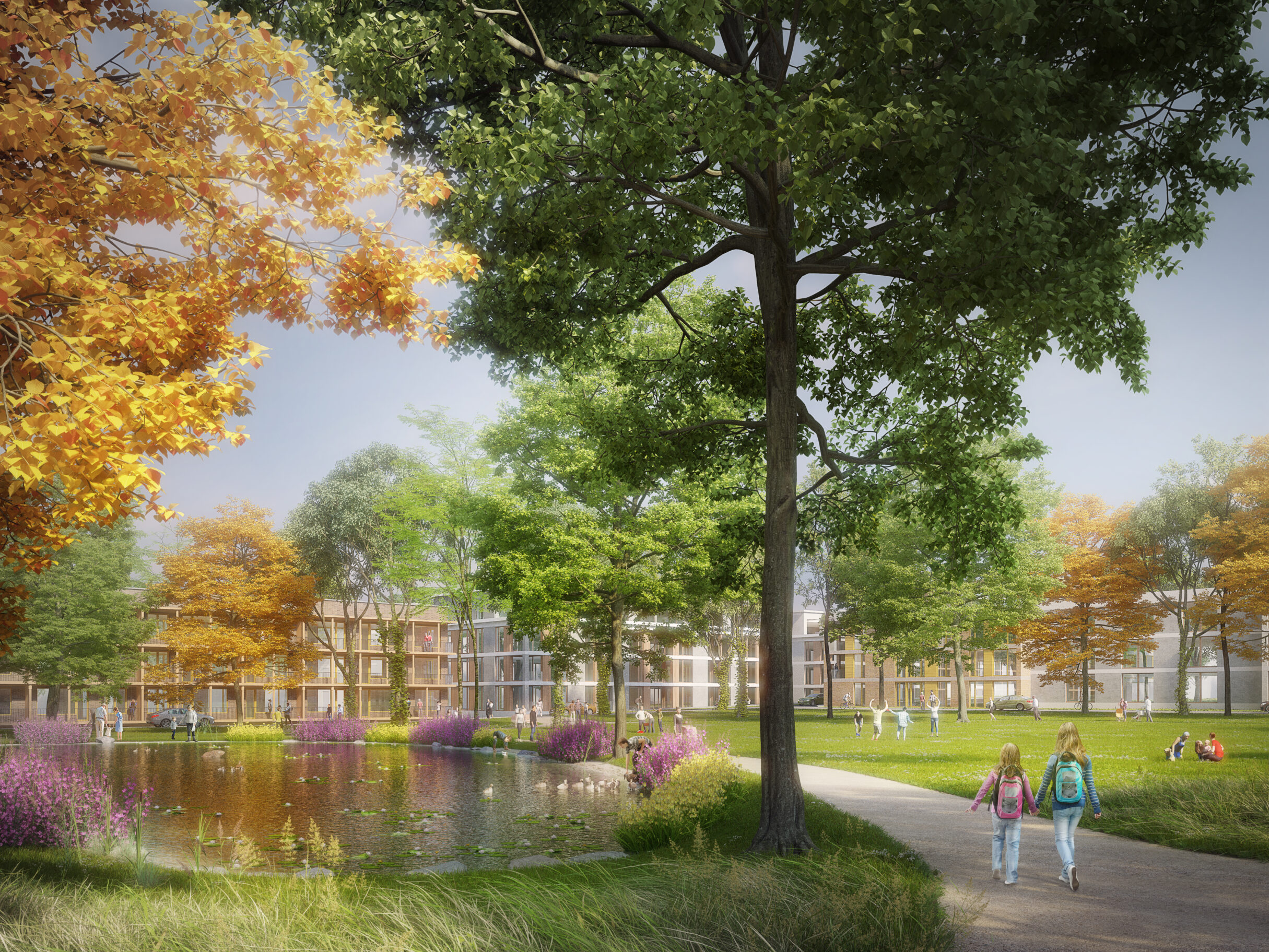 The crucial element of the project is taking care of everyday needs of the new inhabitants, so the area does not become a mere night shelter. The project involves shops, public services, a school, a kindergarten, sports grounds, playgrounds, a church, a cemetery, a pub with a public hall, a zone for non-disturbing manufacturing and services and other public facilities.
The pleasant and attractive housing will be based on varying typology of the buildings – from standalone villas with bigger plots through terraced houses and semidetached houses to smaller apartment buildings with public services in the parterre.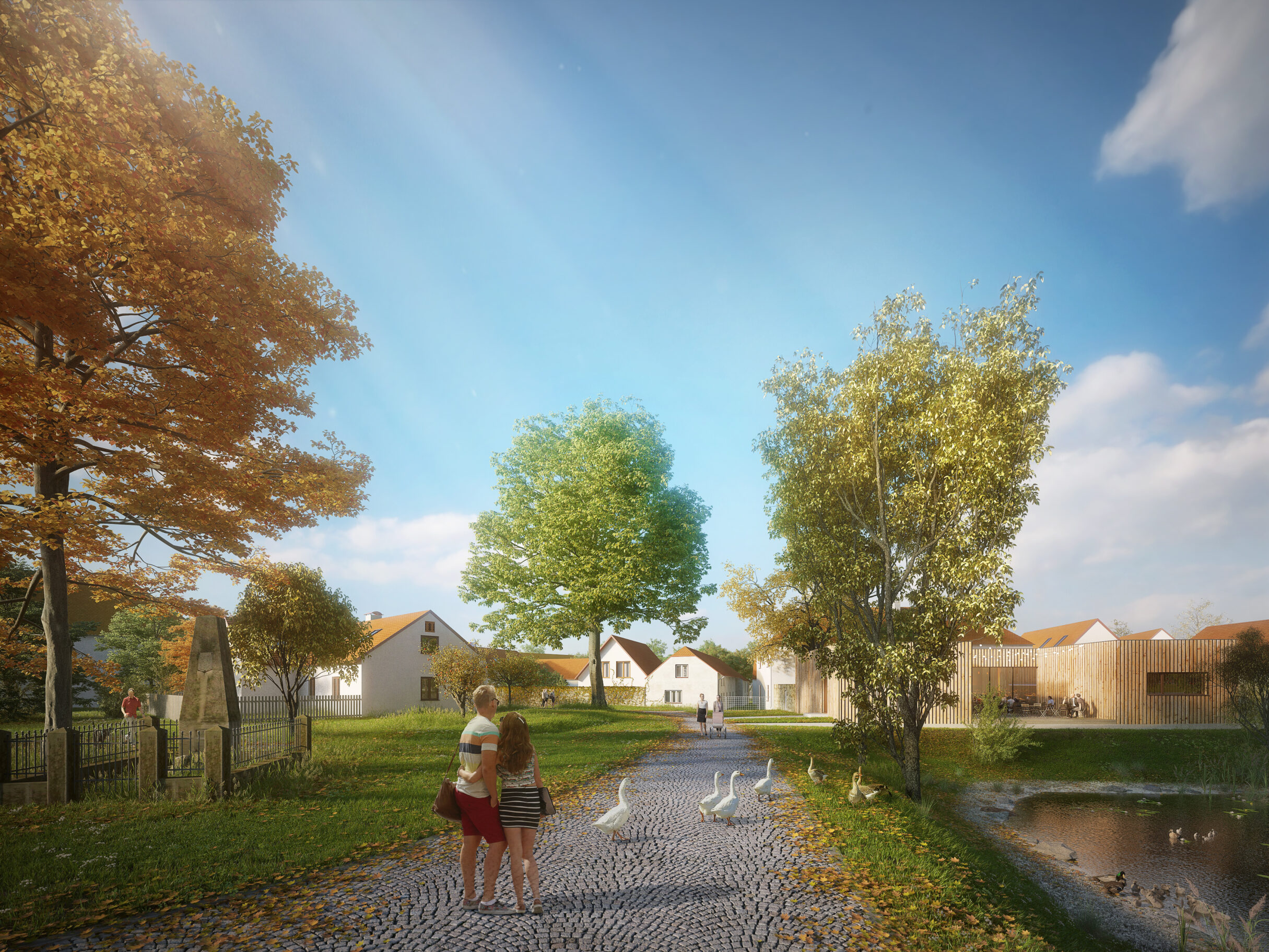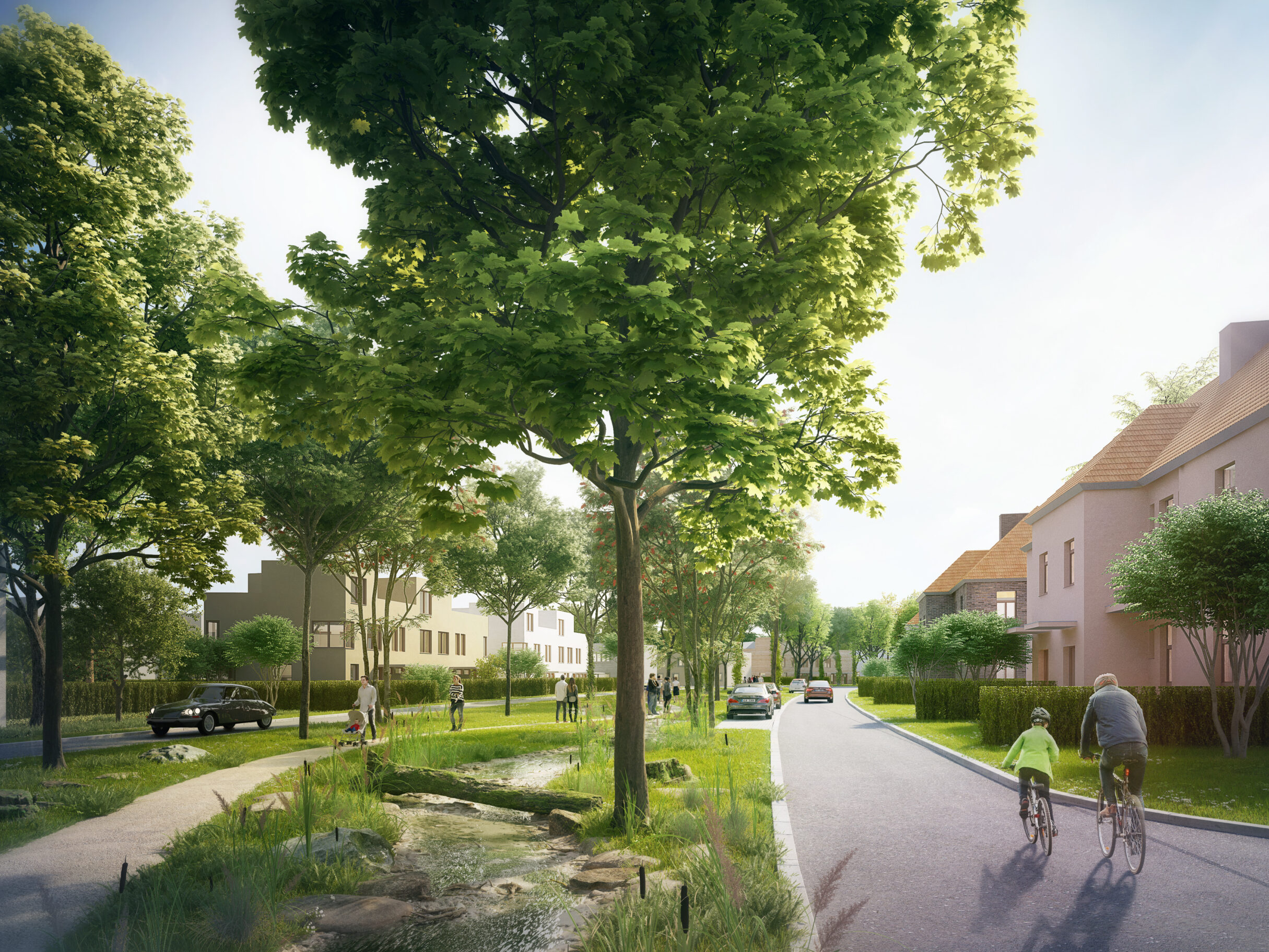 The success of the design depends mostly on the quality of adjacent public spaces and their atmosphere, given by the development project.
The ability to orientate oneself in the area and to remember the location due to its character – those are the properties, that have substantial influence on the perception of the future inhabitants as well as visitors of the town, therefore they play a crucial role in the project.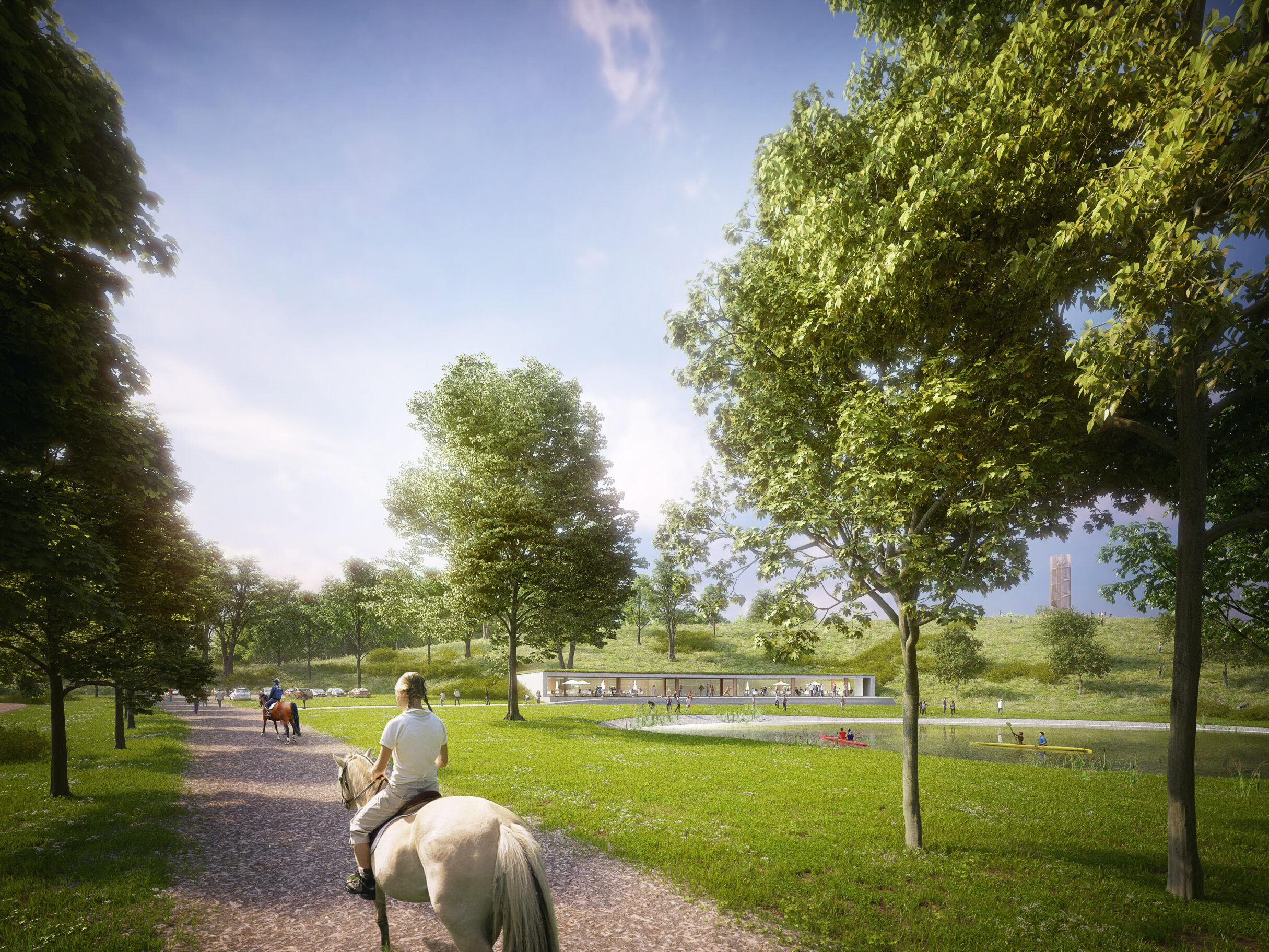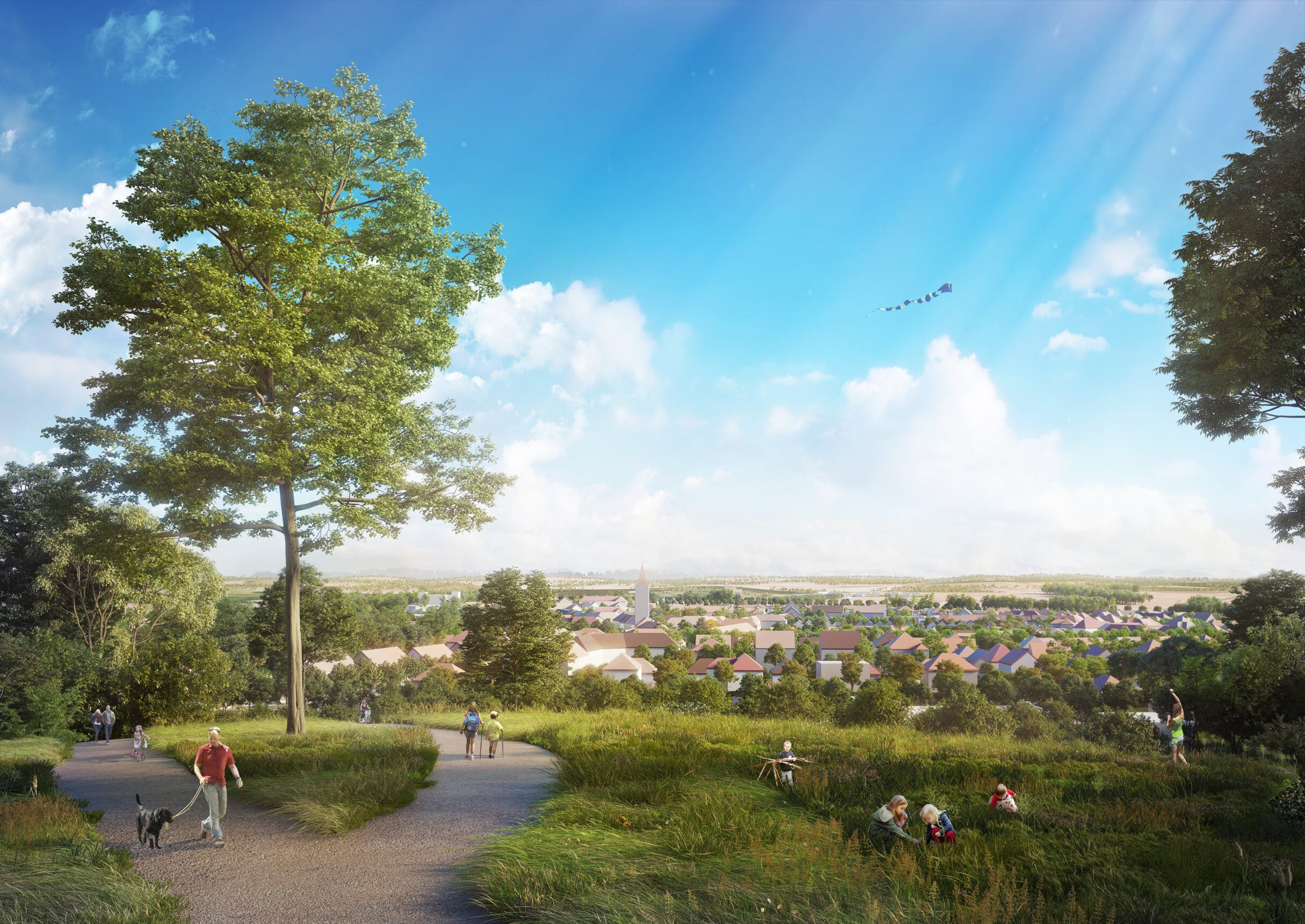 Landscaping forms an inseparable part of the design.  A part of the vast agricultural lands is divided by renovated historic pathways, groves and meadows.